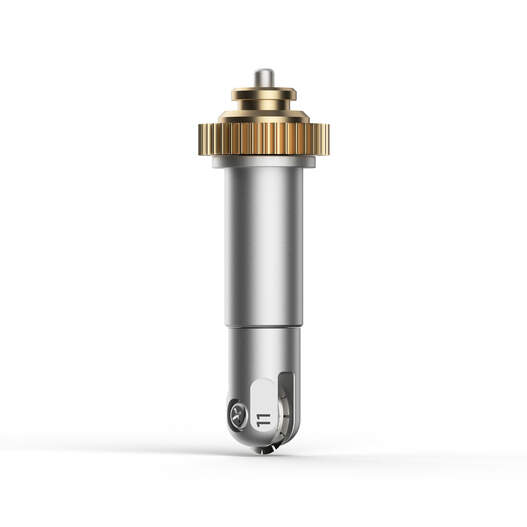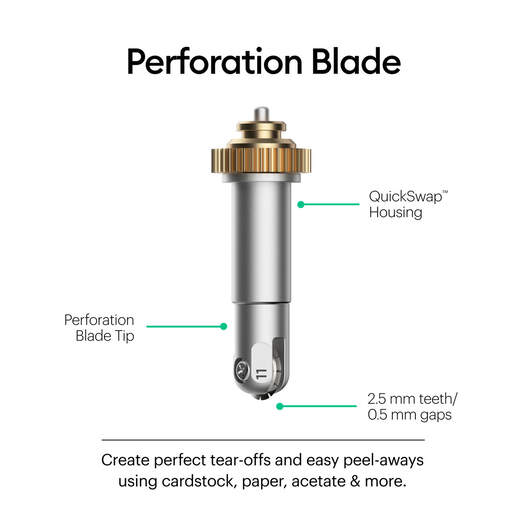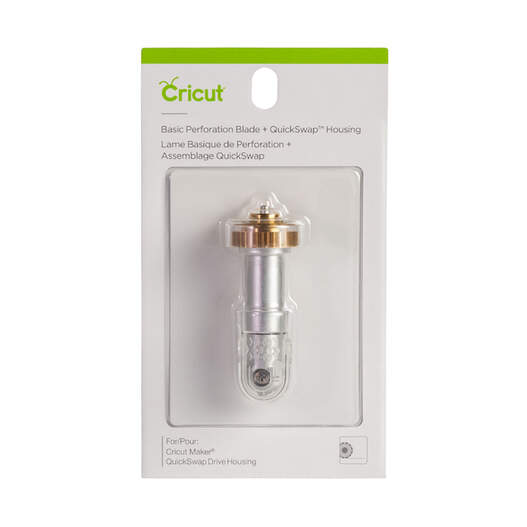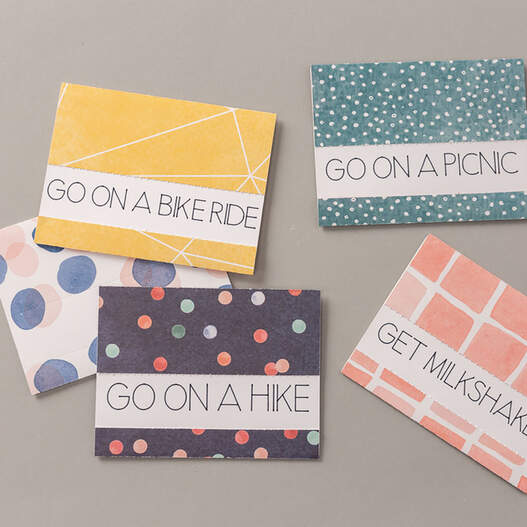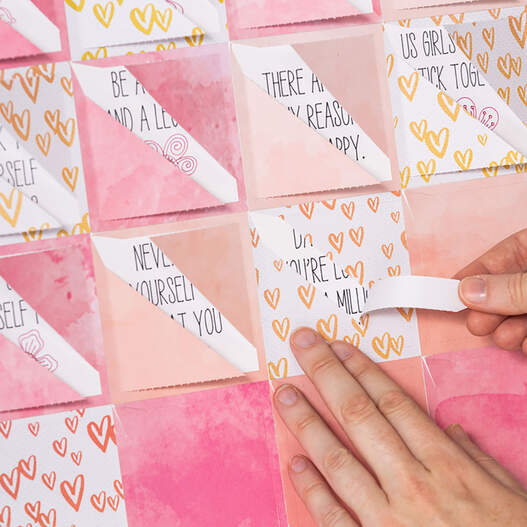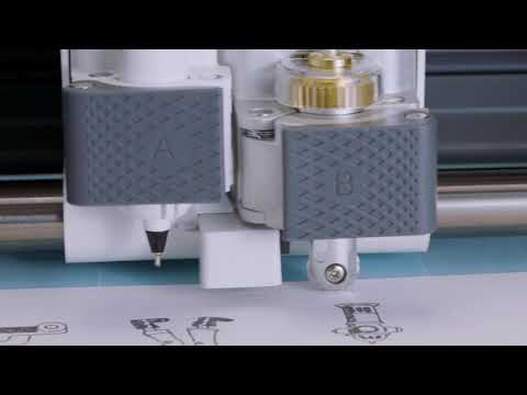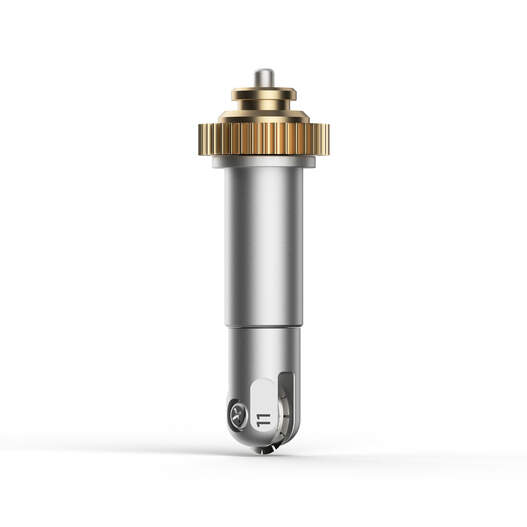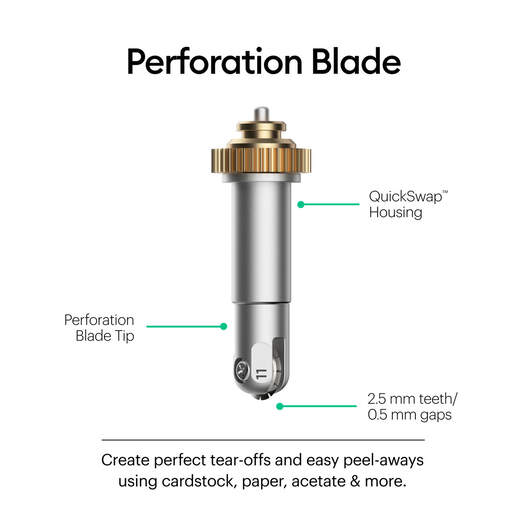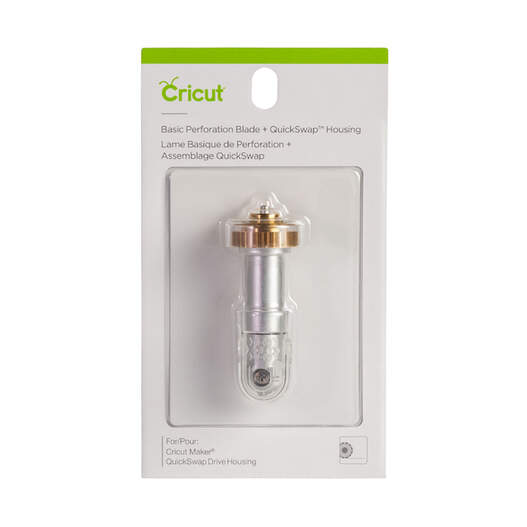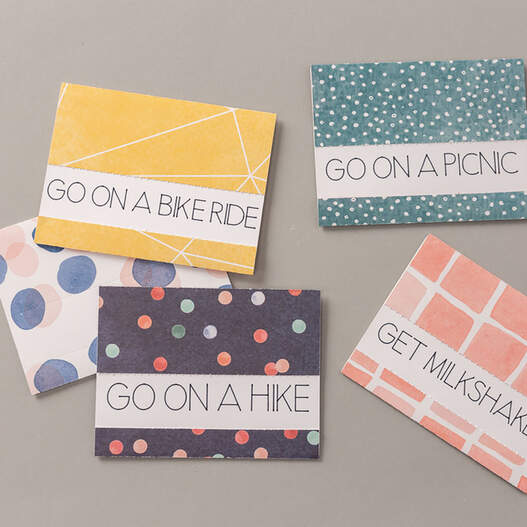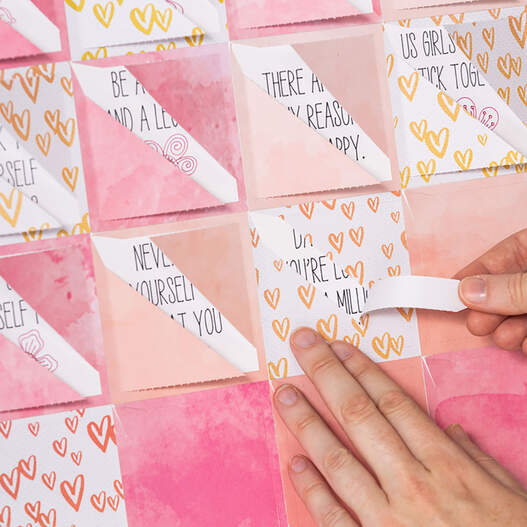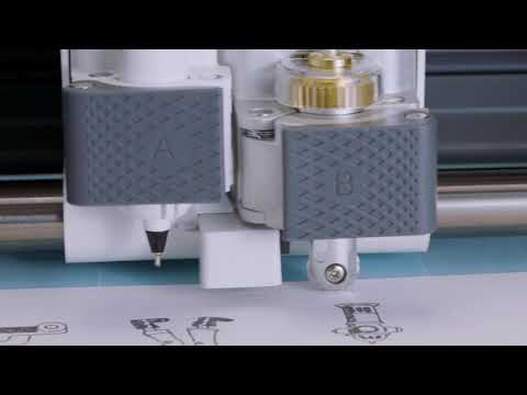 Basic Perforation Blade + QuickSwap™ Housing
Get the perfect tear quickly and effortlessly with precise perforation cuts for a wide variety of projects. To create uniform, finely perforated lines for any design, just snap this tip onto the QuickSwap Housing and tell your Cricut Maker to "Go!" Evenly spaced perforation lines allow for clean, even tearing without the need to fold beforehand – especially great for shapes with curves. Perfect for tear-out booklet pages, raffle tickets, homemade journals, or for any project that demands a clean tear. For use with Cricut Maker machines.
Expand your collection of Cricut Maker tools with a variety of QuickSwap tips. Just swap out Basic Perforation Blade with any other QuickSwap tip, including Engraving Tip, Debossing Tip, Scoring Wheels, and Wavy Blade – with more on the way.
Basic Perforation Blade, 2.5 mm teeth / 0.5 mm gaps
Create perfect tear-offs and easy peel-aways using paper, cardstock, acetate, poster board, and more
For Cricut Maker® machines only
Includes QuickSwap™ Housing
Make raffle tickets, tags, tear-away cards, gift coupons, advent calendars, paper dolls, and more
Perfect for paper, cardstock, foam, acetate, foil, fabrics
For more info, visit help.cricut.com/perfblade