Become a Cricut Affiliate.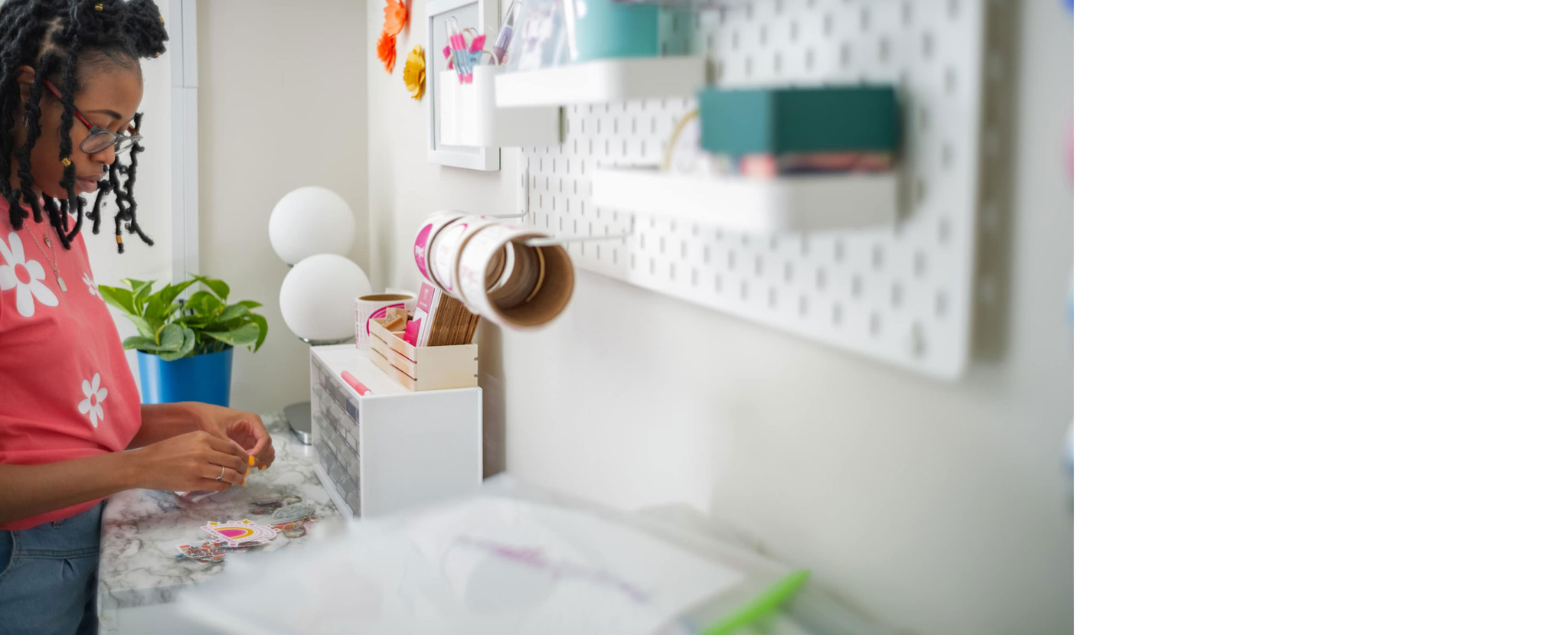 Become a Cricut Affiliate.
If you have an online following, join the Cricut® Affiliate Program. Cricut makes it easy for newbies and pros to create things they love. Our members are passionate, talented and hand-make everything. Sounds like a match? Let's get started.
Affiliate Program Benefits
Teamwork makes the Cricut Affiliate Program dream work. Here's how we set you up to win:
We make commissions easy.
Earn up to 25% commission for every purchase made through your unique links.
You get a welcome gift.
New publishers get a one-time 30% off discount to cricut.com.
We're generous with cookies.
5-day cookie length to capture affiliate purchases.
You earn more with friends.
Earn £10 for every website-owning or blogging friend referral approved to join the Cricut Affiliate Program.
We give you around-the-clock support.
The award-winning management team from Acceleration Partners are at the ready and invested in your success.
You'll stay in the know.
Every week, we'll highlight promos, incentives & the latest offers designed to help you earn more.
This program does not provide free product for sponsorships or collaborations. This is not a wholesale program. For wholesale inquiries, contact us here.