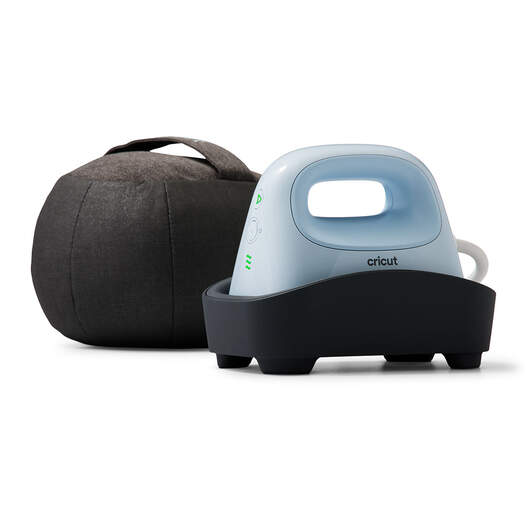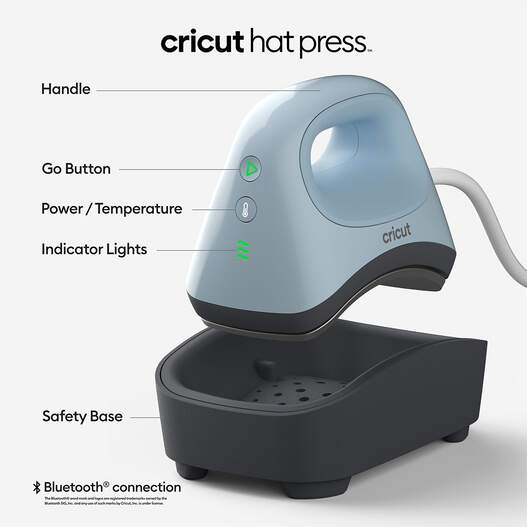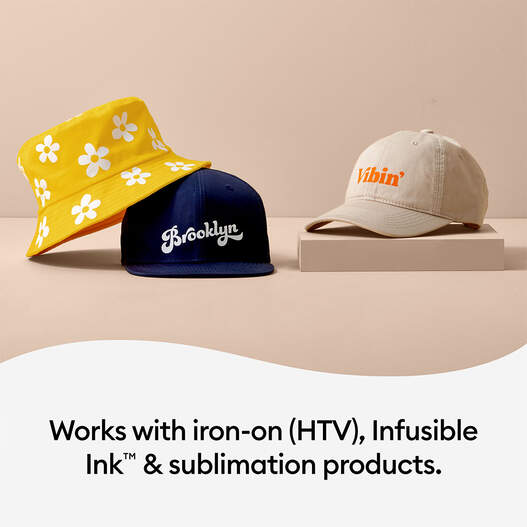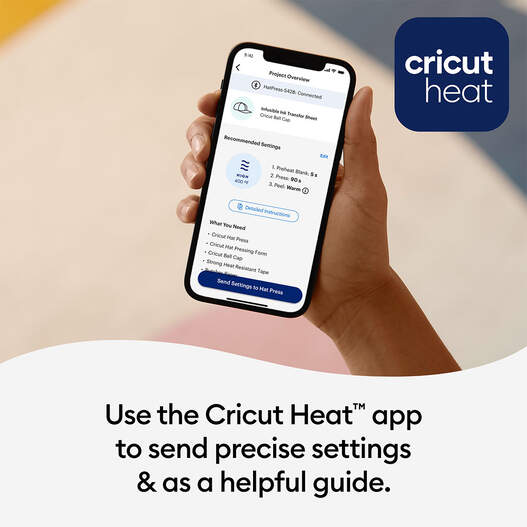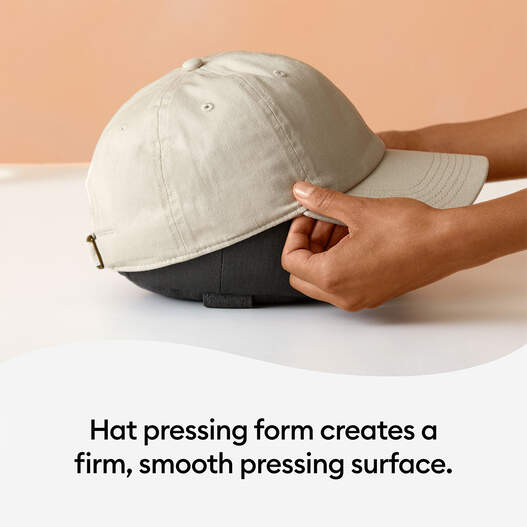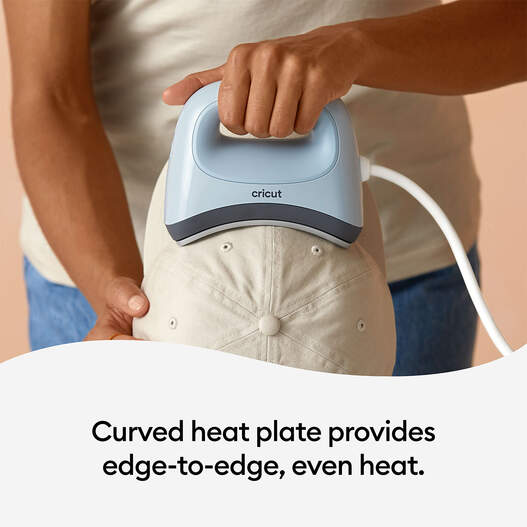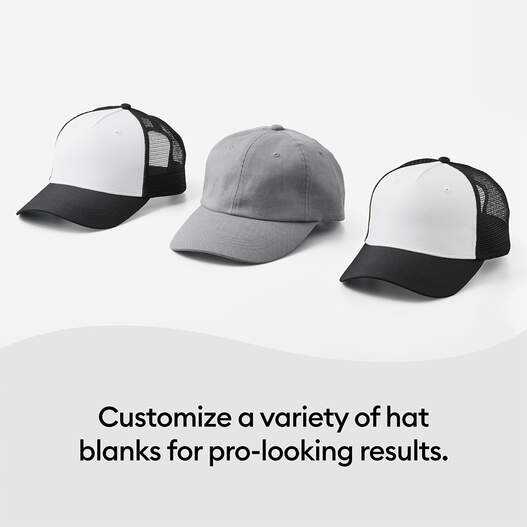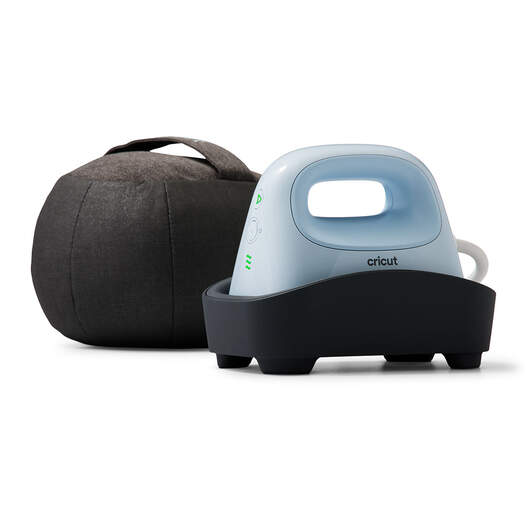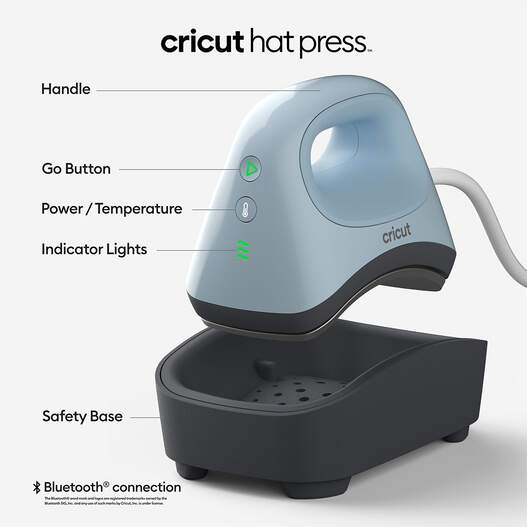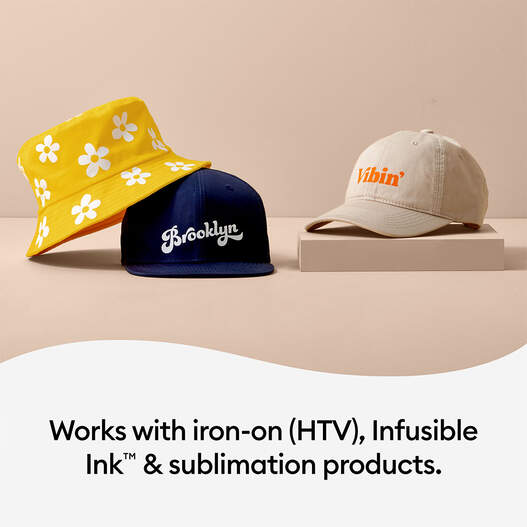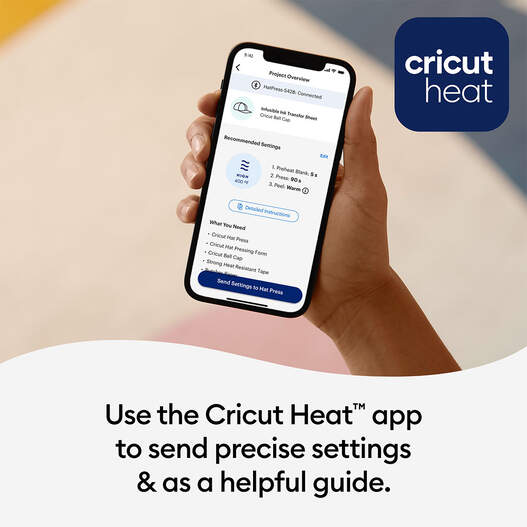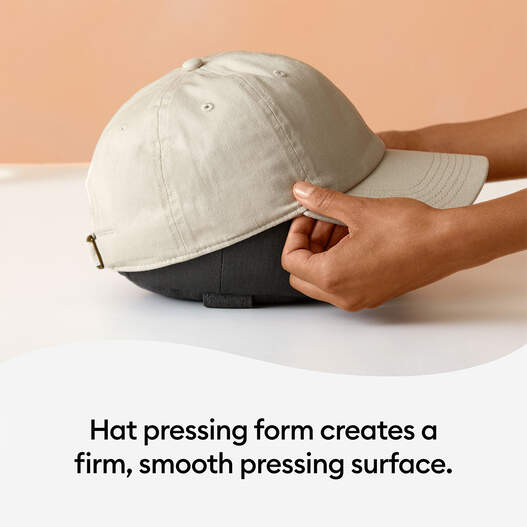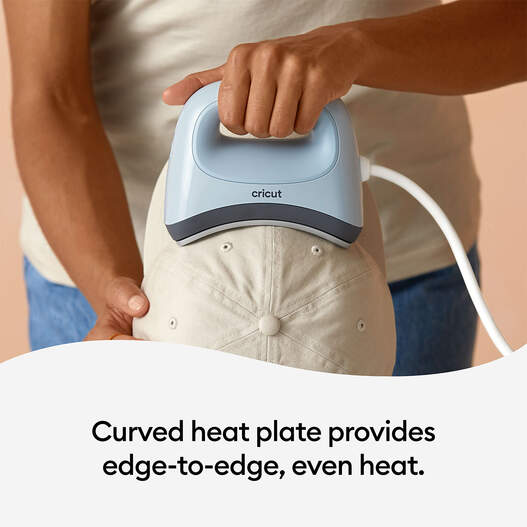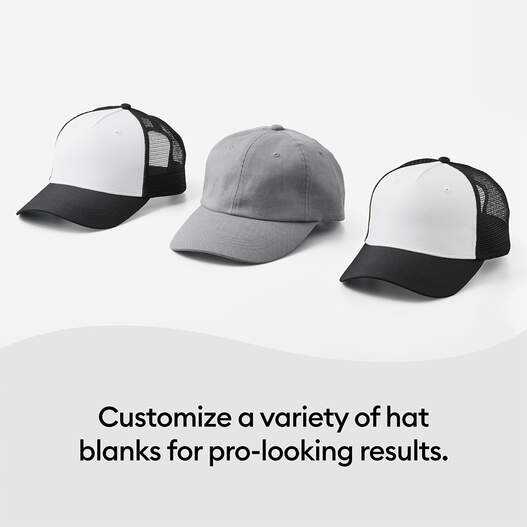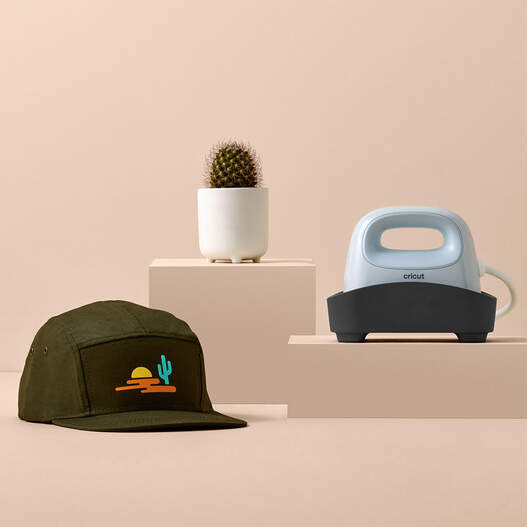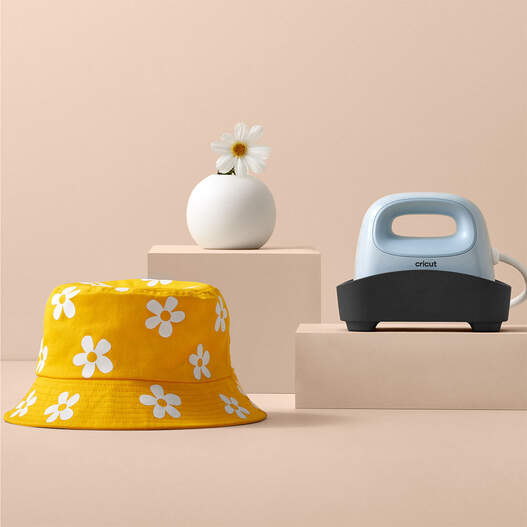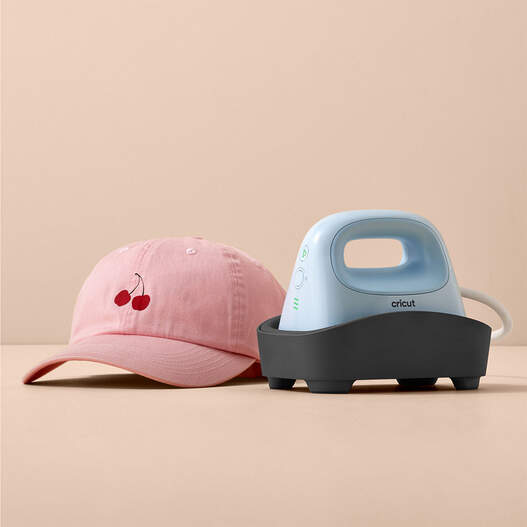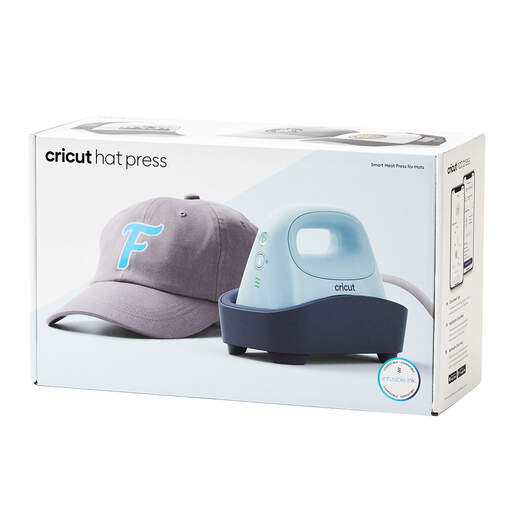 Cricut Hat Press™
Meet Cricut Hat Press, the perfect heat press designed for hats. Its curved, ceramic-coated heat plate features 3 levels of heat up to 400ºF (205ºC) for consistent, wrinkle-free transfers. The included Cricut Hat Pressing Form creates a firm pressing surface for almost any hat. With the Cricut Heat app, you can send precise time & temp settings directly to your press and get step-by-step guidance from your phone via Bluetooth® connection. Enjoy a worry-free experience with safety-conscious features like auto-off, a comfortable grip & a safety base. Works with most major brands of iron-on (HTV), Infusible Ink™ & sublimation products. Excellent complement to all Cricut cutting machines.
Product will not function until activated with Cricut Heat app and compatible internet-connected mobile device.
*ALLERGY WARNING: This product contains walnut shells.
5 in x 3 in (12.7 cm x 7.6 cm) curved heat plate for heat-transfer applications on hats
Includes Cricut Hat Pressing Form for firm, ideal pressing surface
Compatible with Cricut Heat™ app for wireless connection & step-by-step guided flow
3 heat settings up to 400 ºF (205 ºC) for iron-on/HTV, Infusible Ink™ & sublimation projects
Safety Base and auto-off feature
Handheld design with comfortable grip
Cricut Hat Press™ 5 in x 3 in (12.7 cm x 7.6 cm)
Hat Pressing Form
Safety Base
Strong Heat Resistant Tape
Iron-on design