Toggle Nav
Free Shipping to U.S. and Canada on orders of $99+. Use code OCTSHIP. | All prices displayed in U.S. dollars.
Heat transfer success without the guesswork.
Cricut EasyPress. It's like magic.
For quick, consistent, professional heat transfers that last and last! With even heat from edge to edge, simple controls, and smart safety features, the Cricut EasyPress family makes it easy to take on any heat-transfer project that comes your way.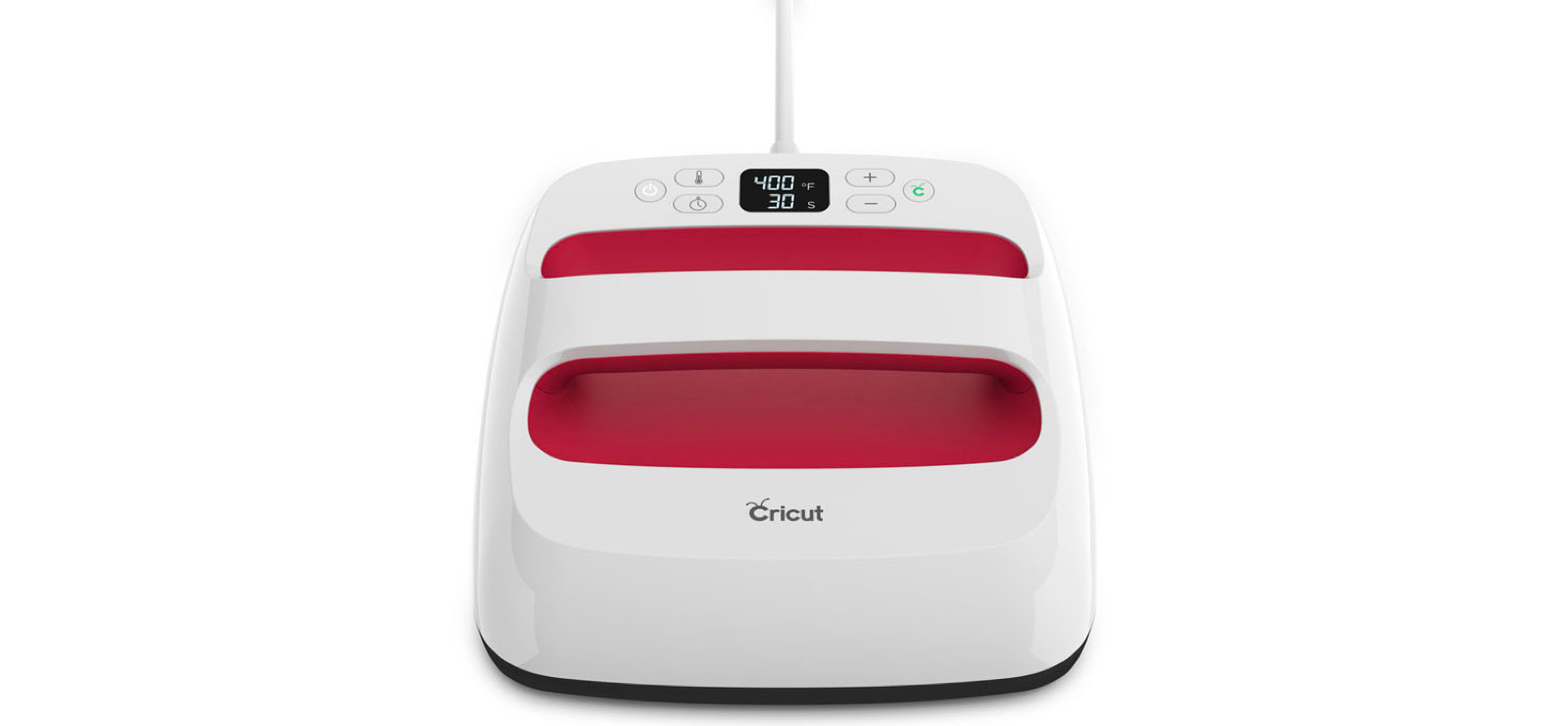 How it works The speed of a heat press.
The convenience of an iron.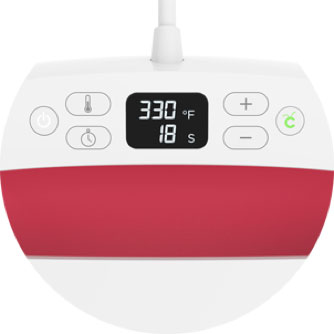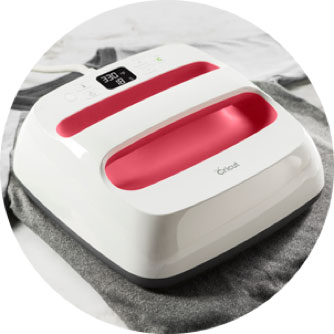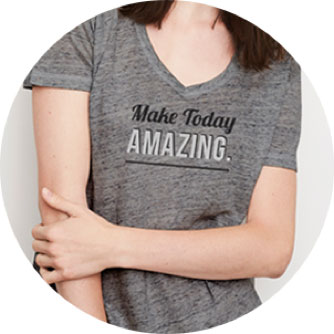 Heat Guide No more guesswork.
Our online Heat Transfer Guide gives you proven time and temperature settings for virtually any project. Just select your base material and your heat-transfer material, and the guide walks you through a perfect application.
Heat Technology Cricut EasyPress takes on the household iron.
Cricut EasyPress
Dual heating elements and a ceramic-coated plate deliver dry, even heat – right to the edge. So you get consistently great results.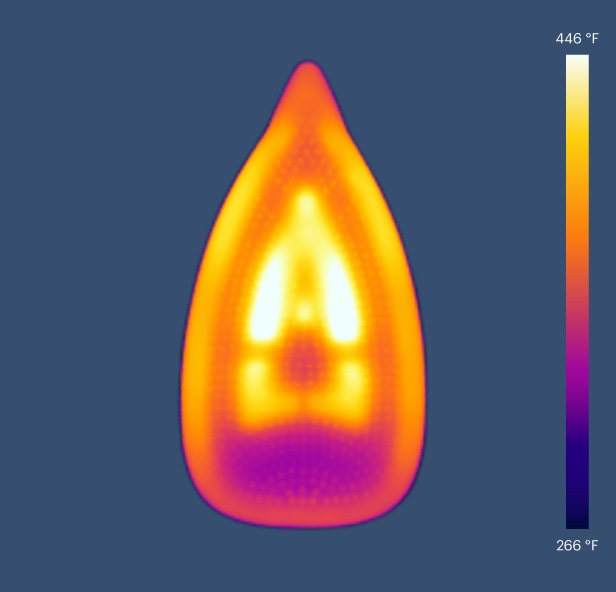 The uneven iron
Iron temps vary up to 200°F, making quality heat transfers impossible. Plus, they create steam – the enemy of a successful transfer.
Images produced on May 14, 2019 by Cricut Quality Assurance Team using FLIR E8 Infrared camera (0.3m; e.95; 25°C ambient) with devices set to maximum temperature.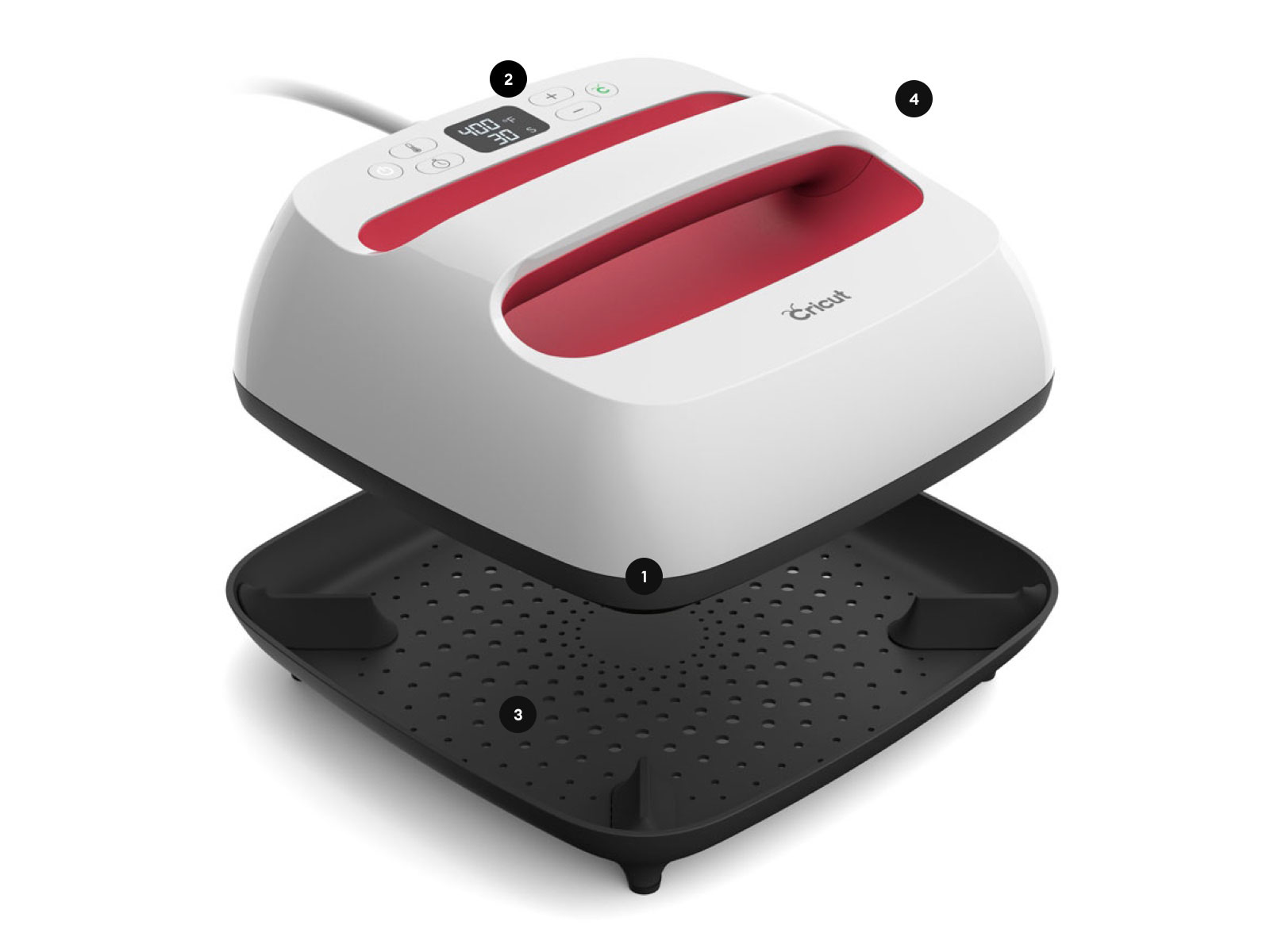 Cricut EasyPress 2 Your
no-stress

heat press.

Pro-level performance, home-friendly design. Cricut EasyPress 2 delivers fast, easy, pro-quality transfers on everything from baby bodysuits to big-time jerseys and banners.
Advanced heat plate design.

Ceramic-coated

surface and two unique heating elements create

edge-to-edge

heat for

pro-level

transfers.
Precise temperature control up to 400°F (205°C). Just enter the recommended time & temperature settings for your HTV or Infusible Ink project.
Thoughtful safety features. Insulated Safety Base protects your work surface; auto shutoff feature turns it off after 10 minutes of inactivity.
Works beautifully with Cricut smart cutting machines. Design and cut your own image, then transfer them perfectly. It's as easy as that.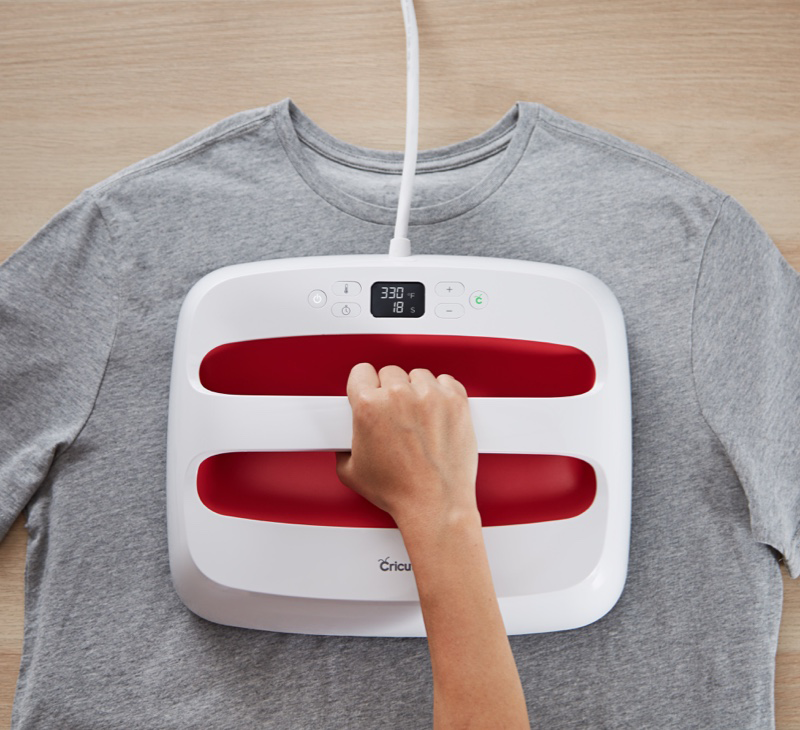 Sizes Meet the family.
Cricut EasyPress machines come in four distinct sizes to fit a wide variety of applications – from big and bold graphics to small details in hard-to-reach spaces.



12" x 10"

9" x 9"
6" x 7"

1.92" x 3.25"
NEW ADDITION
Introducing Cricut EasyPress Mini™.
The perfect complement to Cricut EasyPress 2. With its compact size and hand-friendly grip, Cricut EasyPress Mini easily takes on curved surfaces as well as hard-to-reach spots between seams and buttons.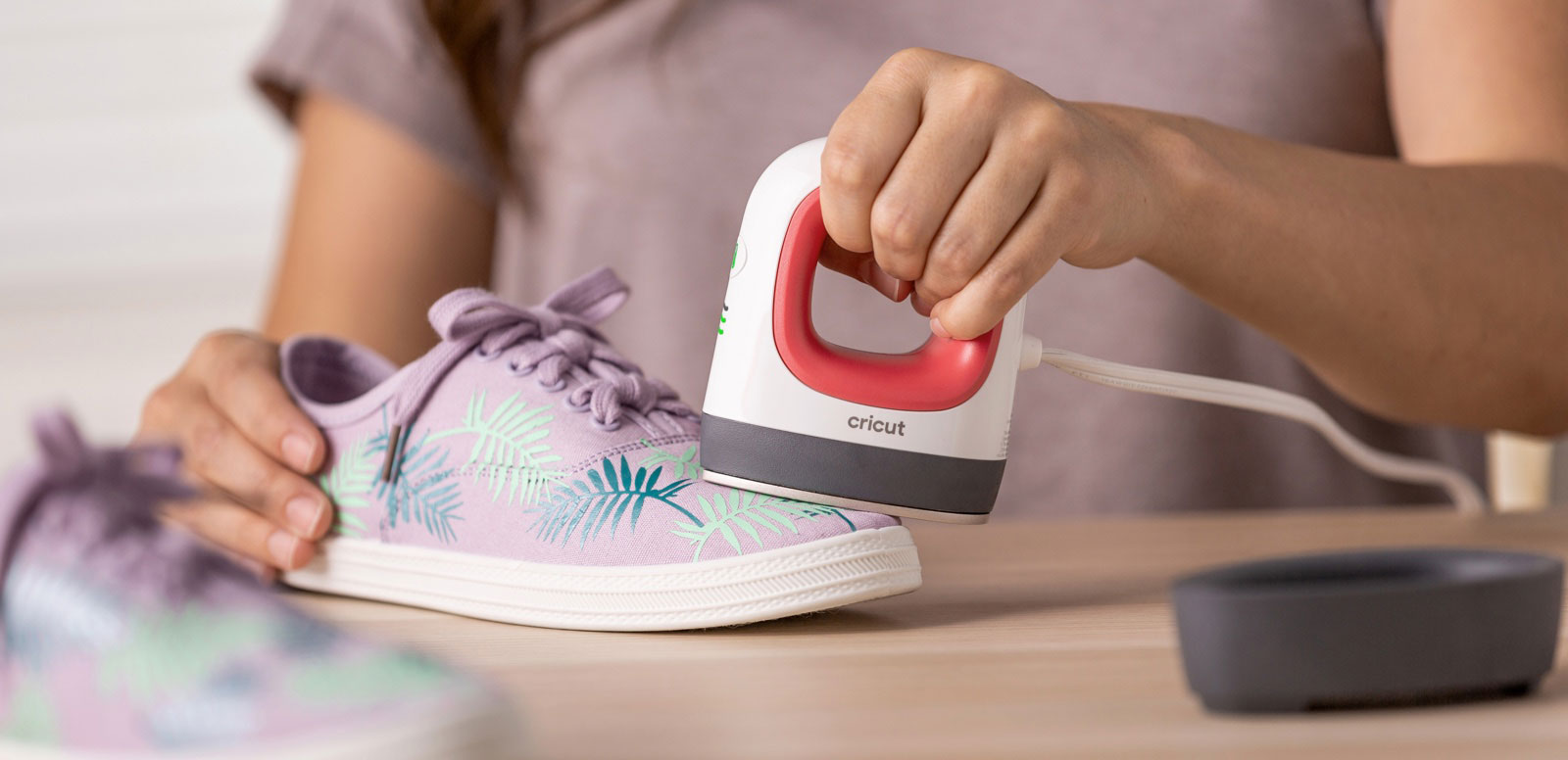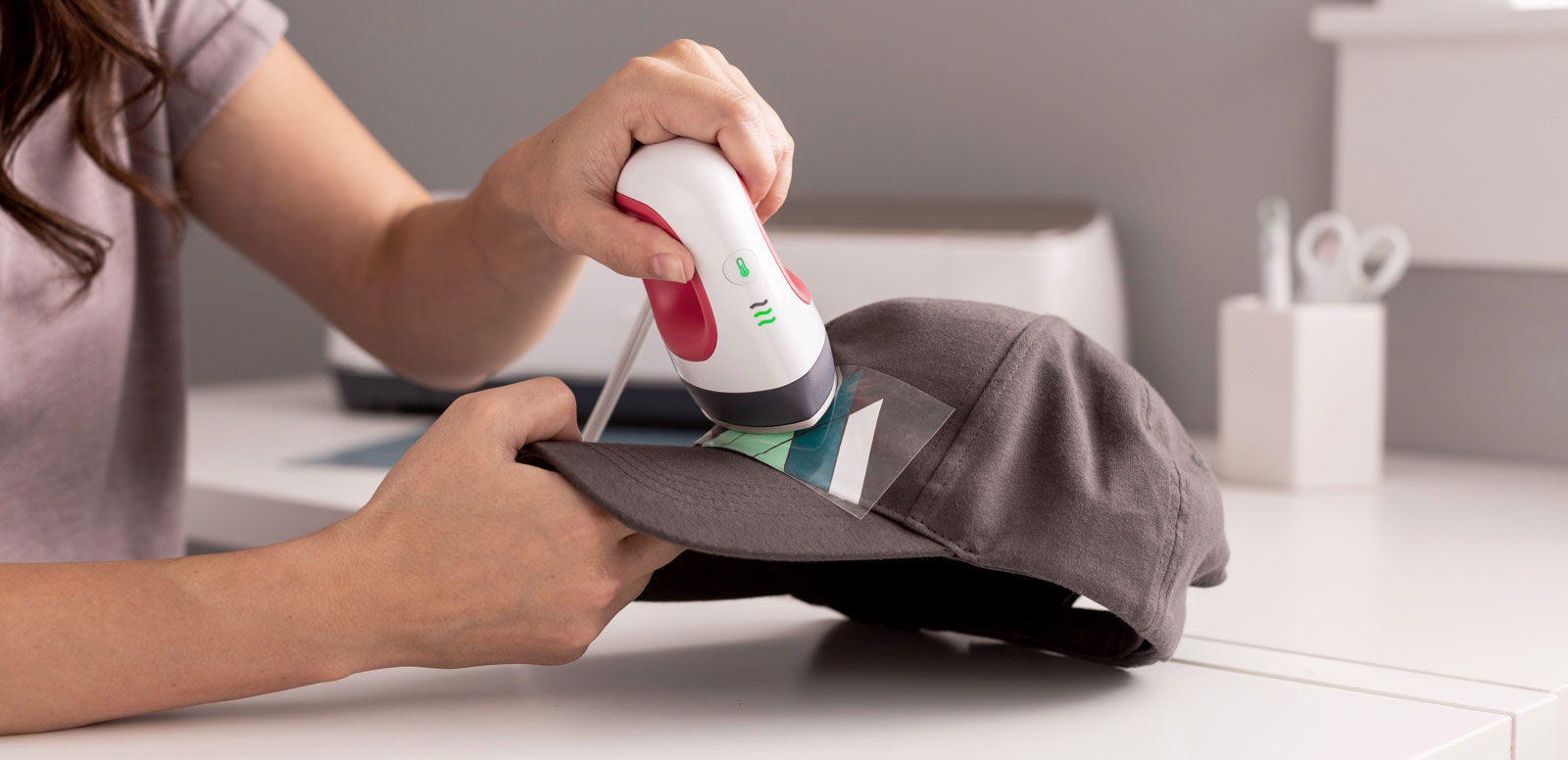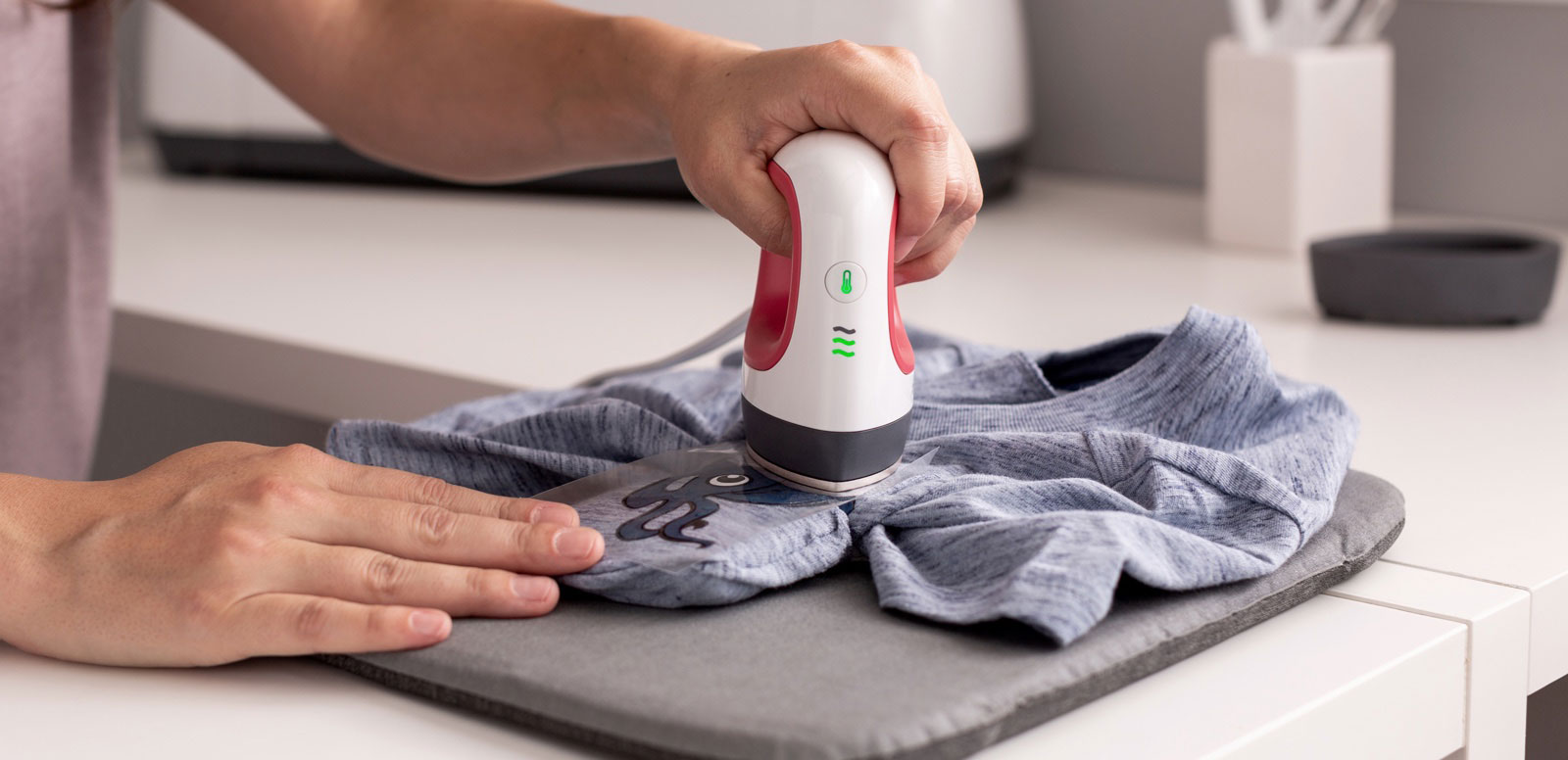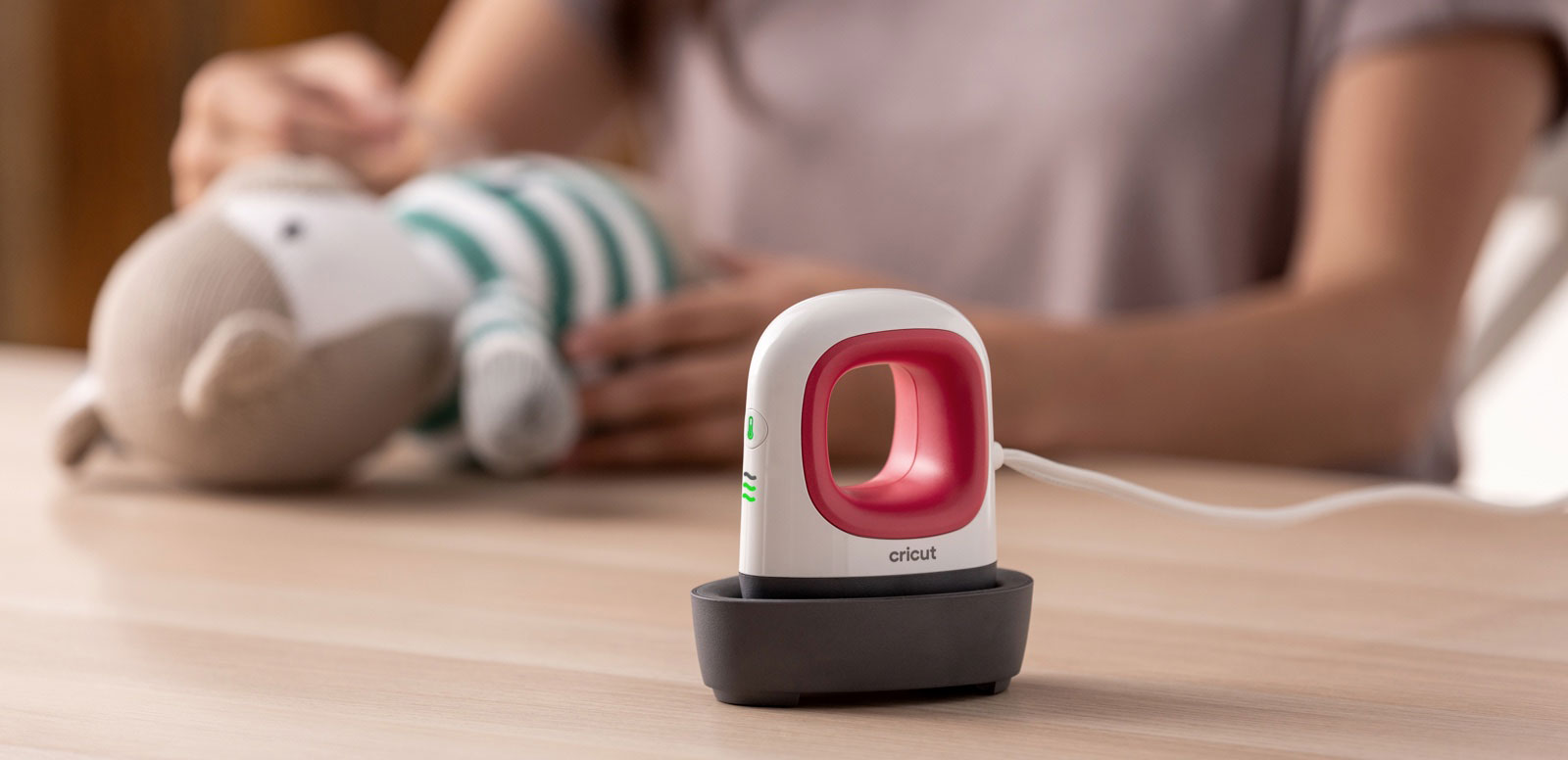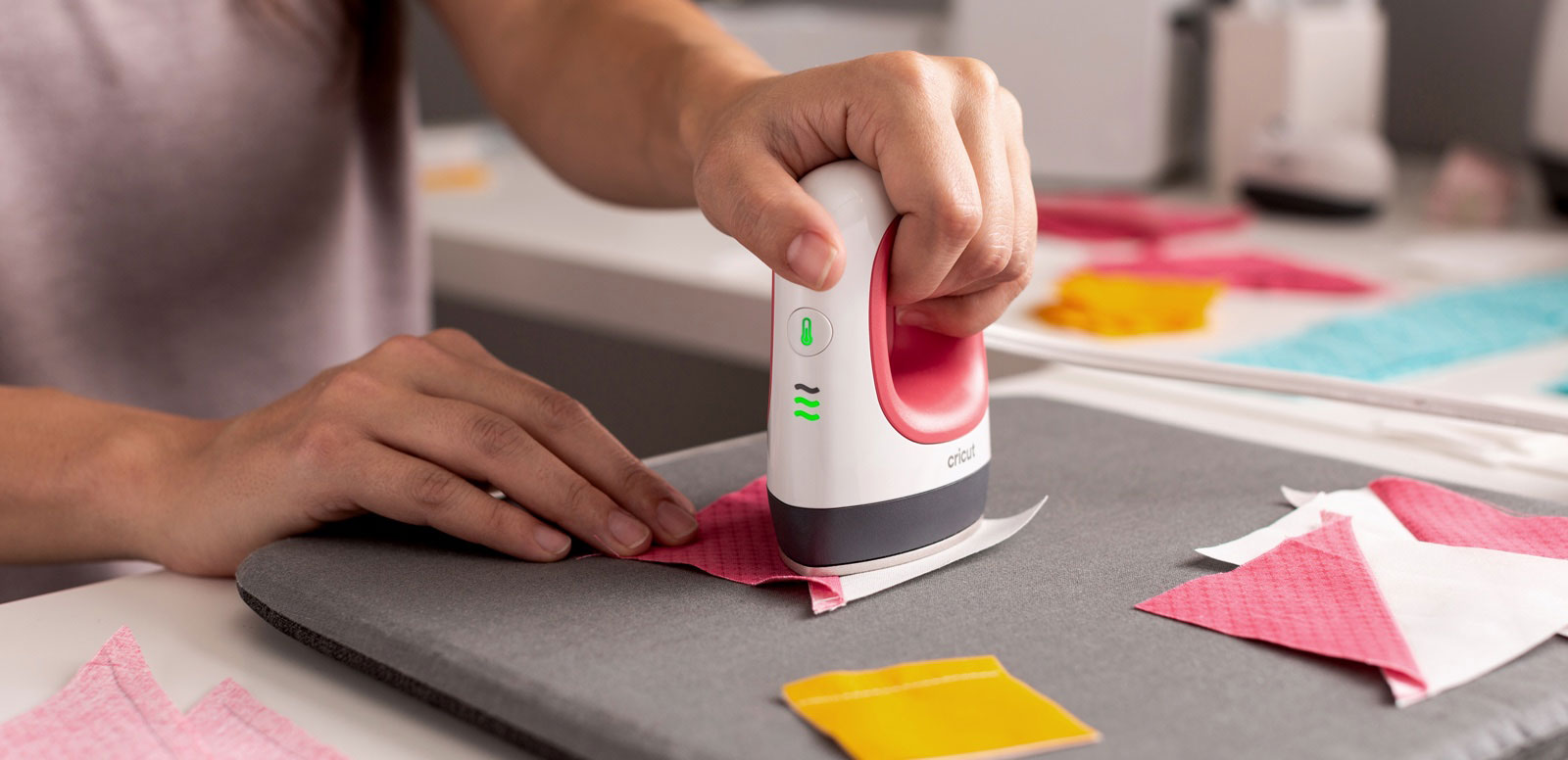 Cricut EasyPress Mini Unleash the power of small.
No object is too small. No idea is too big. With Cricut EasyPress Mini, it's easy to customize hats, personalize shoes, or add style to stuffed animals.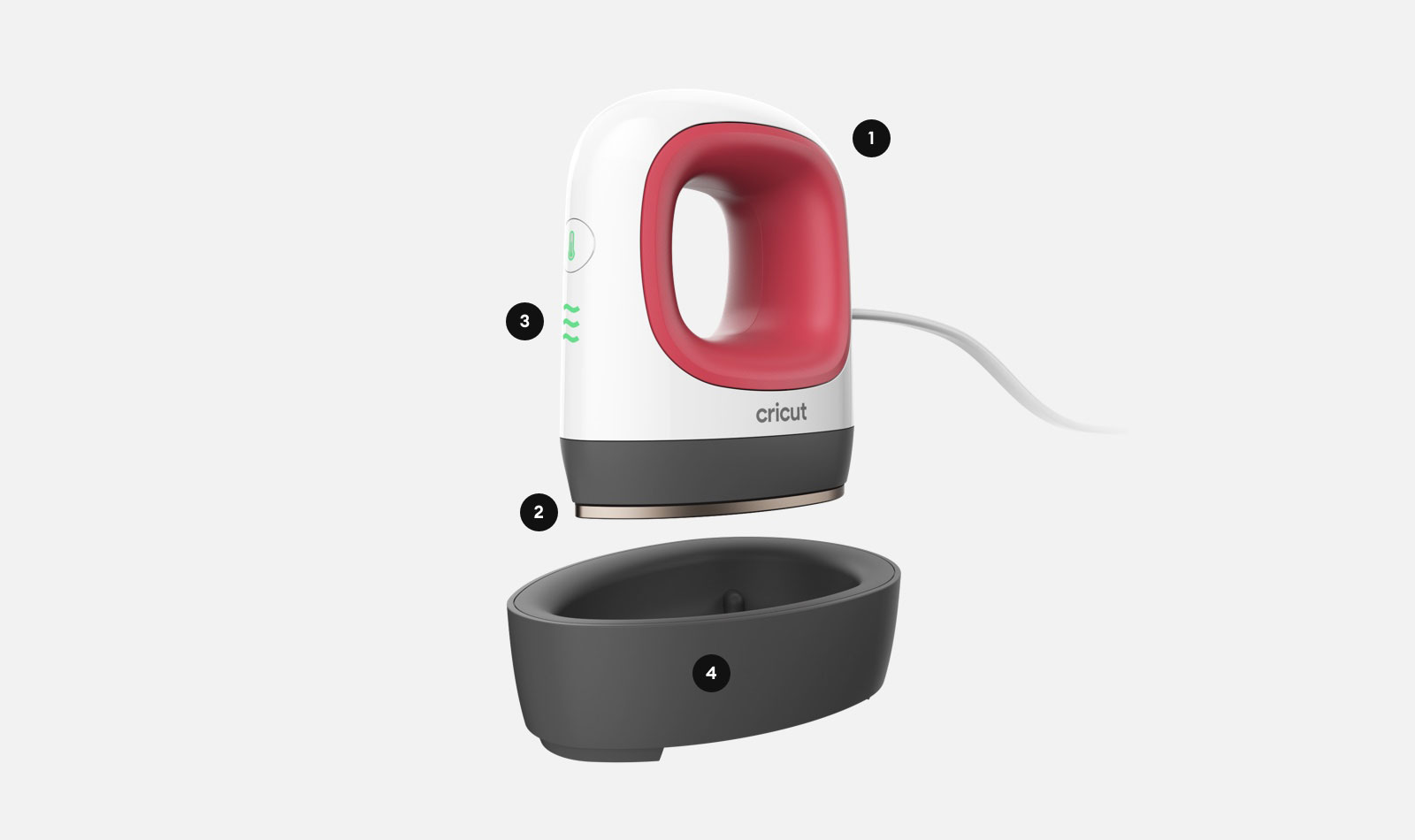 Cricut EasyPress Mini Mini but mighty.
It's a pocket-sized heat press! But don't be fooled by its size. Cricut EasyPress Mini packs power in all the right places – even for the most unusual objects and projects.
The perfect shape. Just 1.92" wide and 3.25" tall, it provides ideal tip and edge control so you can place heat exactly where you need it.
Advanced heat plate. With an extra layer of protection on its heat plate, Cricut EasyPress Mini effortlessly glides over bases to adhere your design.
Three easy heat settings. It's all you need to adhere your artwork to almost any base material.
Thoughtful safety features. Insulated Safety Base protects your work surface; auto shutoff feature turns it off after 13 minutes of inactivity.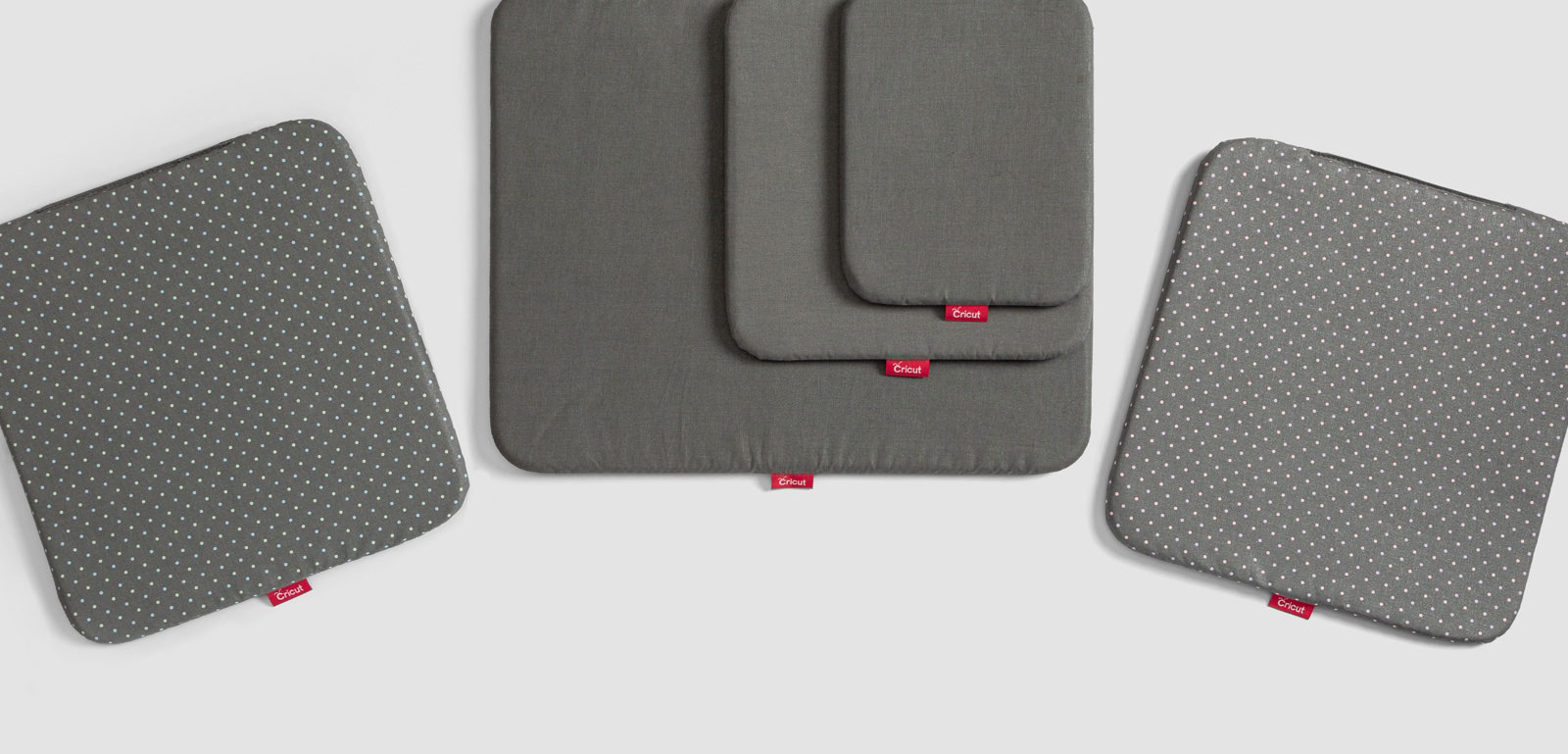 Cricut EasyPress Mat Protect your surface.
This mat features 5 layers of insulation to direct heat to your transfer, remove moisture, and provide just the right amount of give. Available in 3 sizes and now in a playful polka-dot pattern, this essential companion makes it easy to enjoy flawless heat-transfer results.