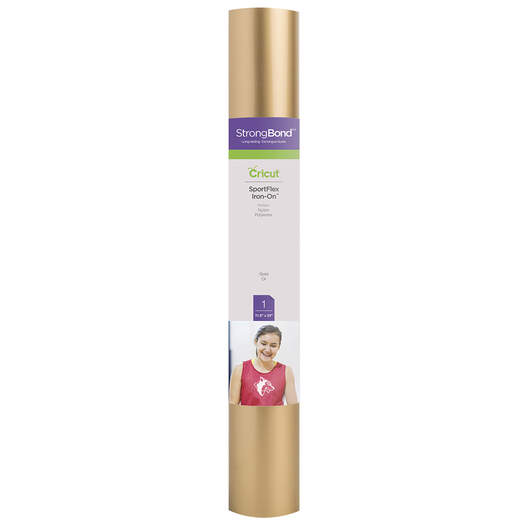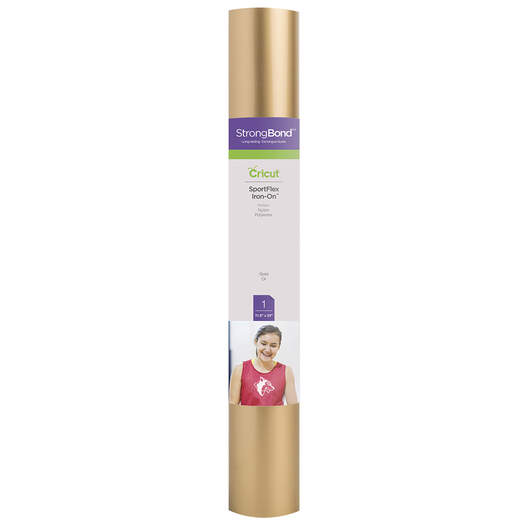 SportFlex Iron-On™
Only from Cricut. Made especially for activewear, SportFlex Iron-On features the StrongBond™ Guarantee* for long-lasting iron-on results that stick. Run, swing, kick, dance, do that cobra pose, and more: this flexible, stretchable iron-on material bends with the body and keeps uniforms and team gear lightweight. Customize team jerseys, or embellish uniforms, caps, yoga tops, leggings, and more. SportFlex Iron-On is highly recommended for tech fabrics like polyester and nylon. Use with all Cricut cutting machines.

Care Instructions:
Allow 24 hours after application before washing.
Wash and tumble dry inside out.
Do not bleach.
If you need to iron, only iron on the backside of the garment.

*Cricut stands behind its iron-on products with the Cricut StrongBond™ Guarantee when used and applied as directed.
Cricut Maker
Cricut Explore Machines