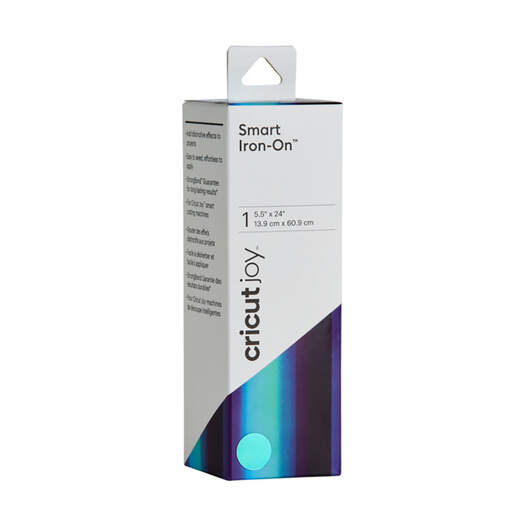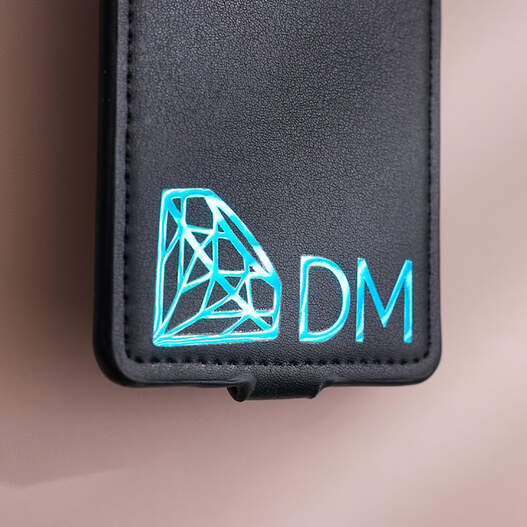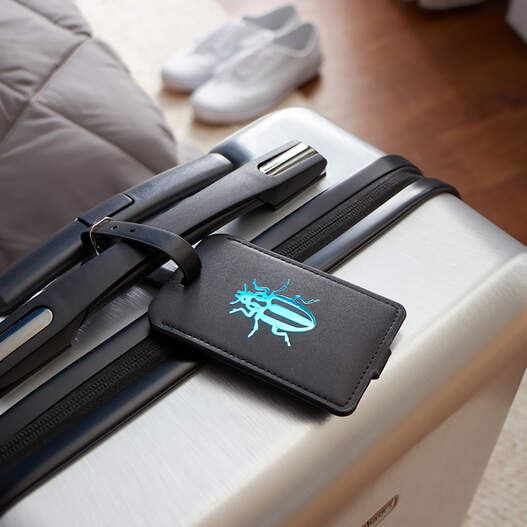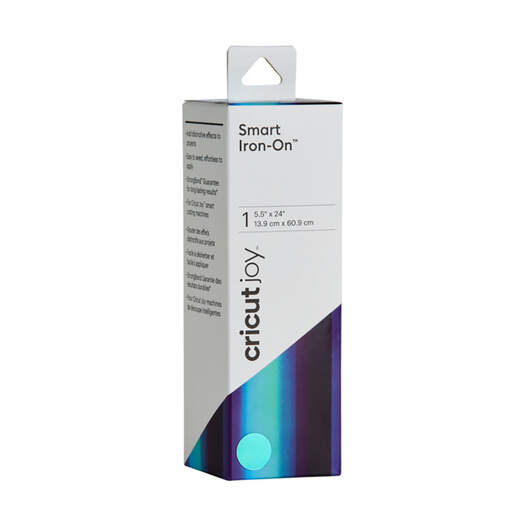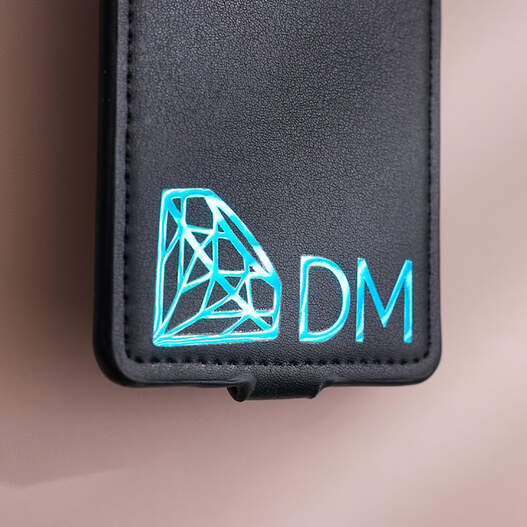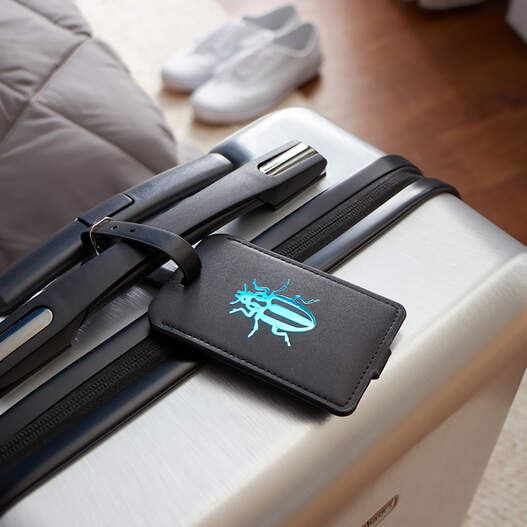 Item #
smart-iron-on-holographic-for-cricut-joy
Cricut Joy™ Smart Iron-On™ Holographic
Glimmer, shine, and give your projects a groovy look with Smart Iron-On Holographic. This clever crafting material works without a cutting mat, so you can just load and go. So adding a little personality to a T-shirt, jean jacket, or a backpack is no sweat. Smart Iron-On works fabulously on a wide variety of materials! For use with Cricut Joy. For effortless application, use Cricut EasyPress®. Or apply with household iron.
Care Instructions
Allow 24 hours after application before washing.
Wash and tumble dry inside out.
Do not bleach.
If you need to iron, only iron on the backside of the garment.
1 roll 5.5\" x 24\" (13.9 cm x 60.9 cm)
Works without a cutting mat – just load & go!
Great for apparel, accessories & home decor
Cuts beautifully and weeds easily
StrongBond™ Guarantee for long-lasting results that stick
For Cricut Joy™
*Our StrongBond™ Guarantee means that when this iron-on material is used as directed, you'll be completely satisfied with the results. If not, we'll replace it for free.