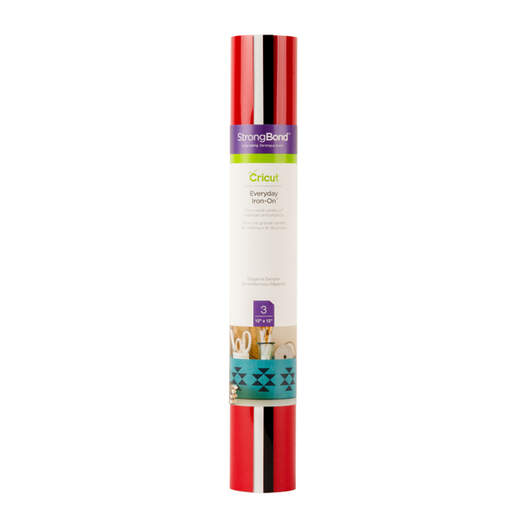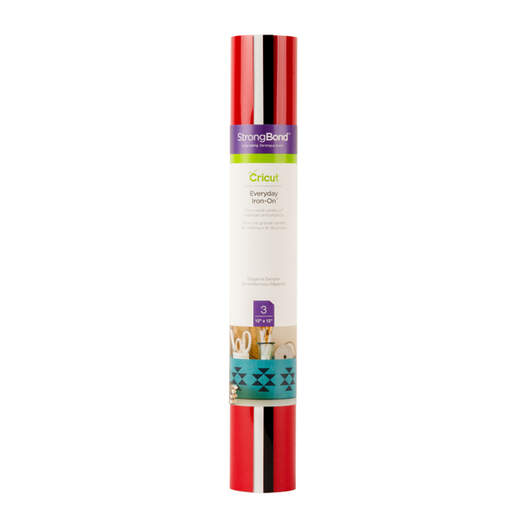 Everyday Iron-On-Sampler, Eleganz
Füge mit diesem fantastischen Farben-Trio einen Hauch von Raffinesse hinzu. Outlasts 50+ washes!* Everyday Iron-On with StrongBond™ Guarantee works fabulously with the widest variety of base materials, including wood! Raffinierte Designs lassen sich mit deiner Cricut-Maschine ganz einfach schneiden und dann zum perfekten Auftragen einfach abziehen. Designe ein T-Shirt mit einem inspirierenden Zitat oder fröhliches Heimdekor, verziere deine Accessoires mit einzigartigen Designs und kreiere selbstgemachte Geschenke, die einen unvergesslichen Eindruck hinterlassen. Verwende eine Farbe oder trage bis zu drei tolle Muster und Projekte übereinander auf. Zur Verwendung mit allen Cricut® Schneidemaschinen. Mit Cricut EasyPress™ wird deine Bügelfolie perfekt aufgetragen. Oder mit einem Bügeleisen auftragen.
Pflegehinweise
Nach dem Aufbringen 24 Stunden lang nicht waschen.
Linksseitig waschen und trocknen.
Nicht bleichen.
Kleidungsstück nur auf der Rückseite bügeln.
3 Blätter 12" x 12" Everyday Iron-On in Schwarz, Weiß, Rot
Hervorragende Ergebnisse für unterschiedlichste Materialien und Projekte
Outlasts 50+ washes!*
Lässt sich gut schneiden und einfach abziehen.
Für außergewöhnliche Muster und Projekte bis zu 3 Farben übereinander auftragen.
Cricut Maker
Cricut Explore Machines
Das könnte dir auch gefallen