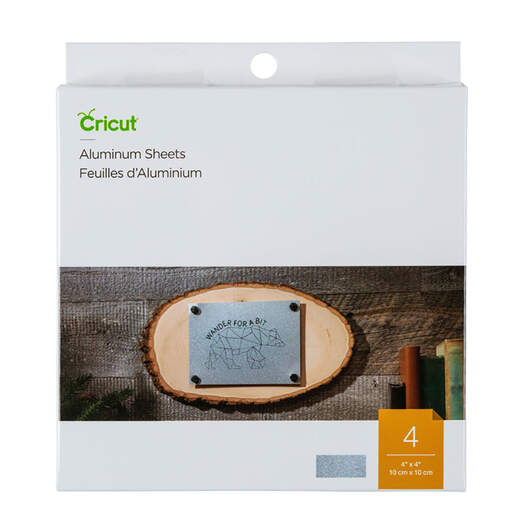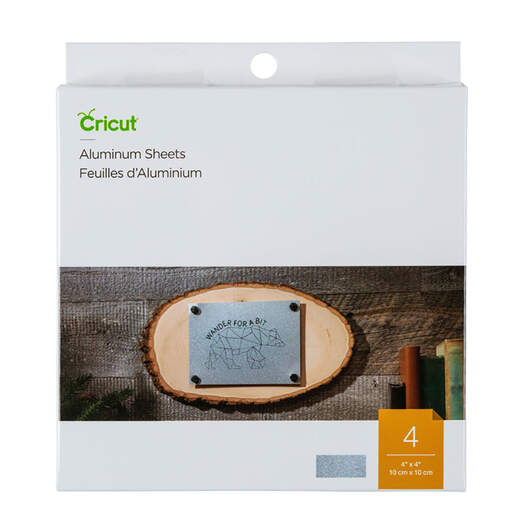 Aluminum Sheets, 4" x 4" (4 ct)
Fall in love with the artisan craft of engraving. Consider this your blank slate, your canvas for wow-worthy creations. Unveil your next creative vision on these aluminum sheets using Cricut Maker and Engraving Tool to engrave fabulous flourishes, detailed designs, or your favorite quote to reveal the gorgeous metallic base color beneath. Or take your projects one step further with Infusible Ink or dye sublimation before engraving for an extra-special effect. Perfect for custom scrapbook pages, family photo album covers, or as a stand-alone art project or keepsake – and that's only scratching the surface. Infusible Ink compatible blank. For use with Cricut Maker machines and Engraving Tool only.
Note: Do not cut Aluminum Sheets using Cricut blades. Doing so may result in damage to your blade and machine.
Cricut Maker
Cricut Explore Machines