With the new school year upon us, kids are gearing up while many parents look for unique face masks to celebrate their interests and personalities. "It wasn't until I made my 4-year-old daughter a face mask with her favorite character that she wanted to wear one," said Lydia You, a mother of two. "Now, she's eager to wear it, even around the house!"
You can use your Cricut® machine to personalize your child's face mask, and all those essential back-to-school supplies. There are over 100,000 images in Design Space® to choose from, or upload your own image. Another benefit of personalization is that your kids will be able to keep better track of their own face masks, whether they're in the classroom or at home with siblings.
---
We've rounded up some of our favorite personalized face masks that we hope will inspire you to try making one. You can also skip to the full tutorial showing how to add iron-on to a cloth mask.
Make their favorite animals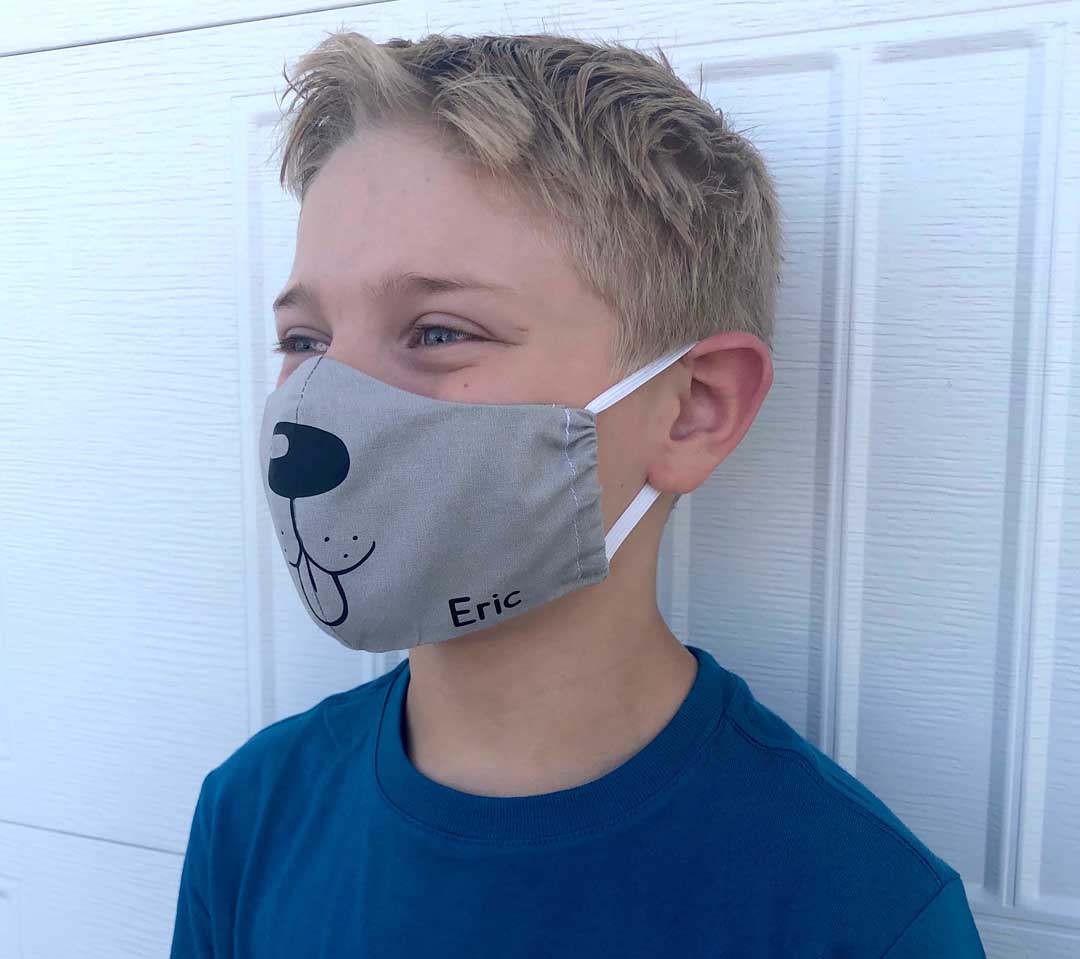 If your kids love dogs, this easy-to-make design can be made in minutes. Find it here in Design Space. Personalize it even more with a name, so there's no confusion between the kids!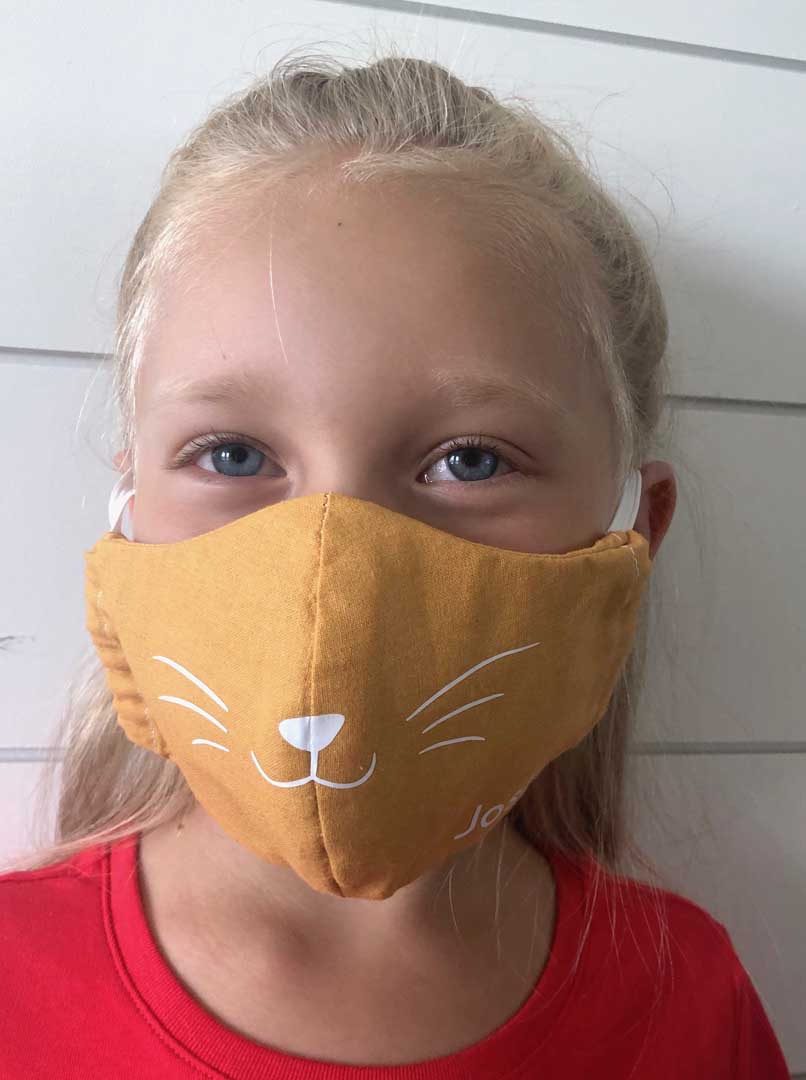 Look how adorable! This cat face mask can also be made quickly. Check it out here in Design Space.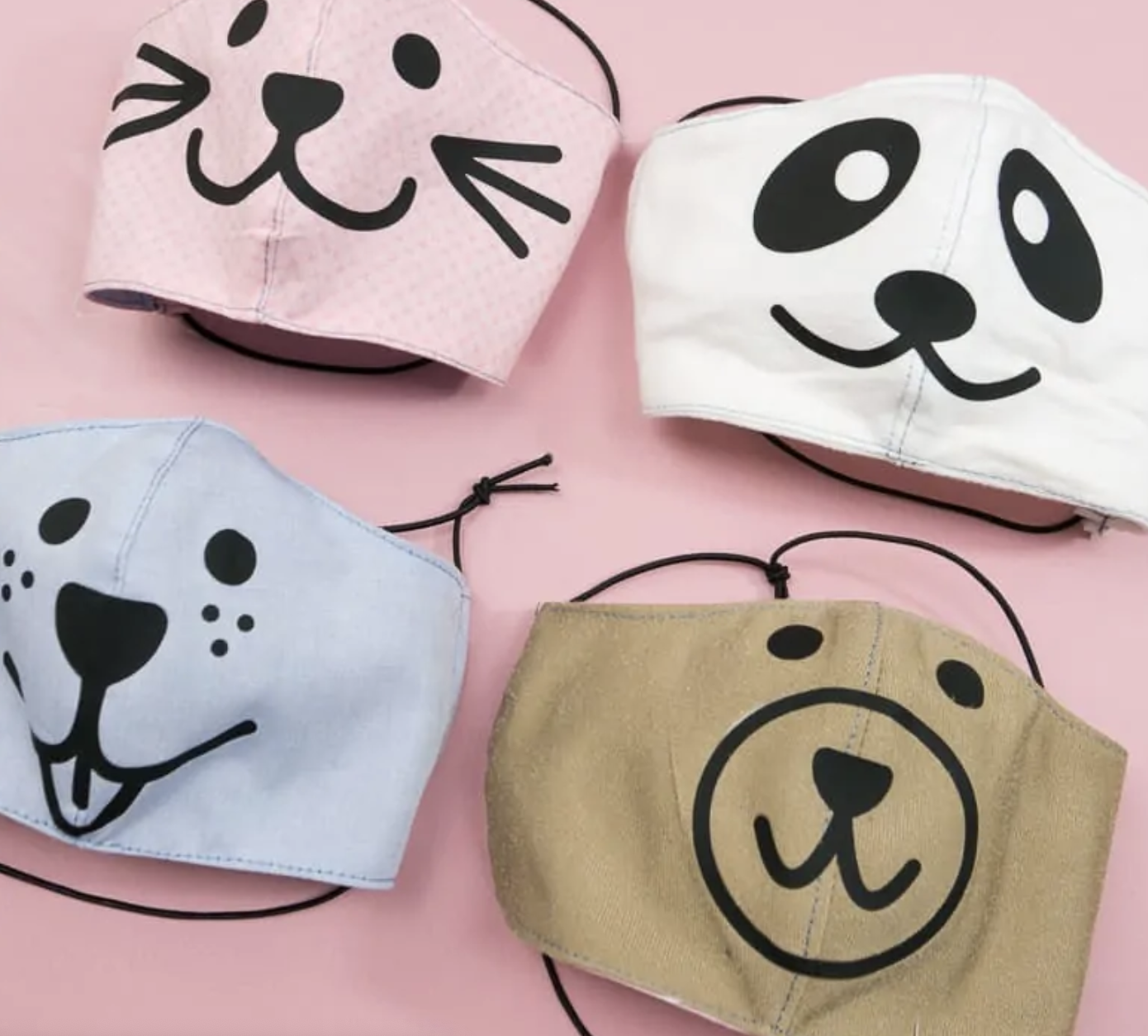 These cute face masks designed by Vanessa of Tried and True Creative have us so excited. We love how she made all of these different animals using just one layer of iron-on material. Check out her full tutorial here.
---
Personalize with their names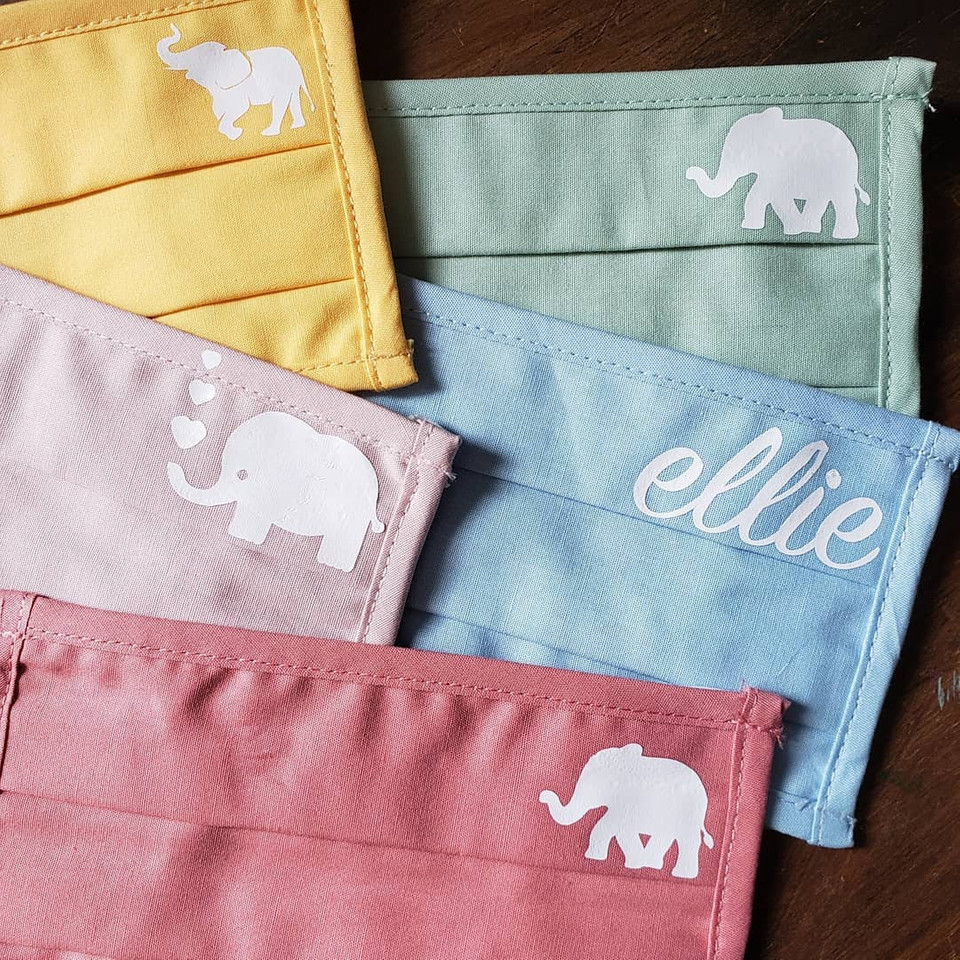 One of our favorite DIYers, Ashley from Craftily Ever After, made these adorable masks for her daughter using her name and favorite animal. In Design Space, there are hundreds of fonts you can use to add your child's name to personalize a face mask even more (or school supplies).
---
Create whimsical designs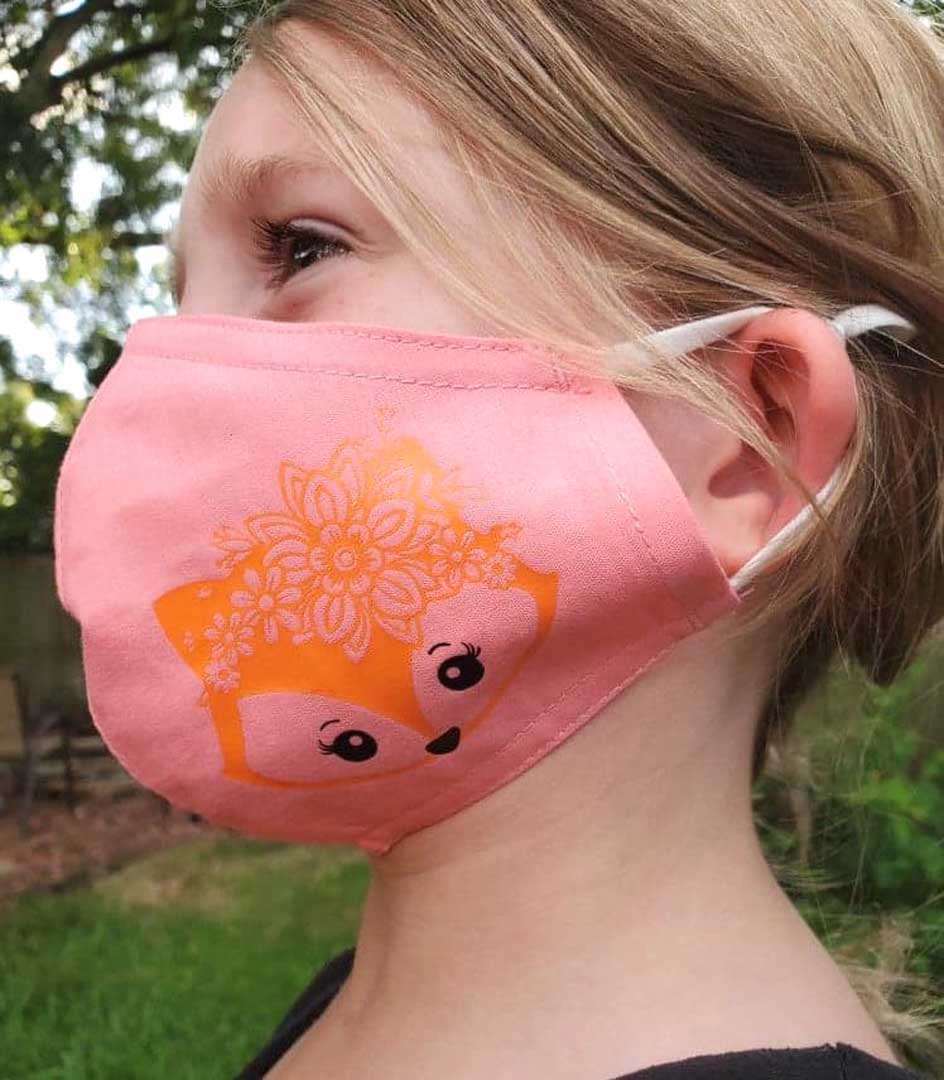 This fox mask designed by one of our Cricut members, Ariel Bridge, is uniquely catered to her daughter. Even though it took her a long time to weed the intricate design, Ariel said it was worth it for how much her daughter loves the mask.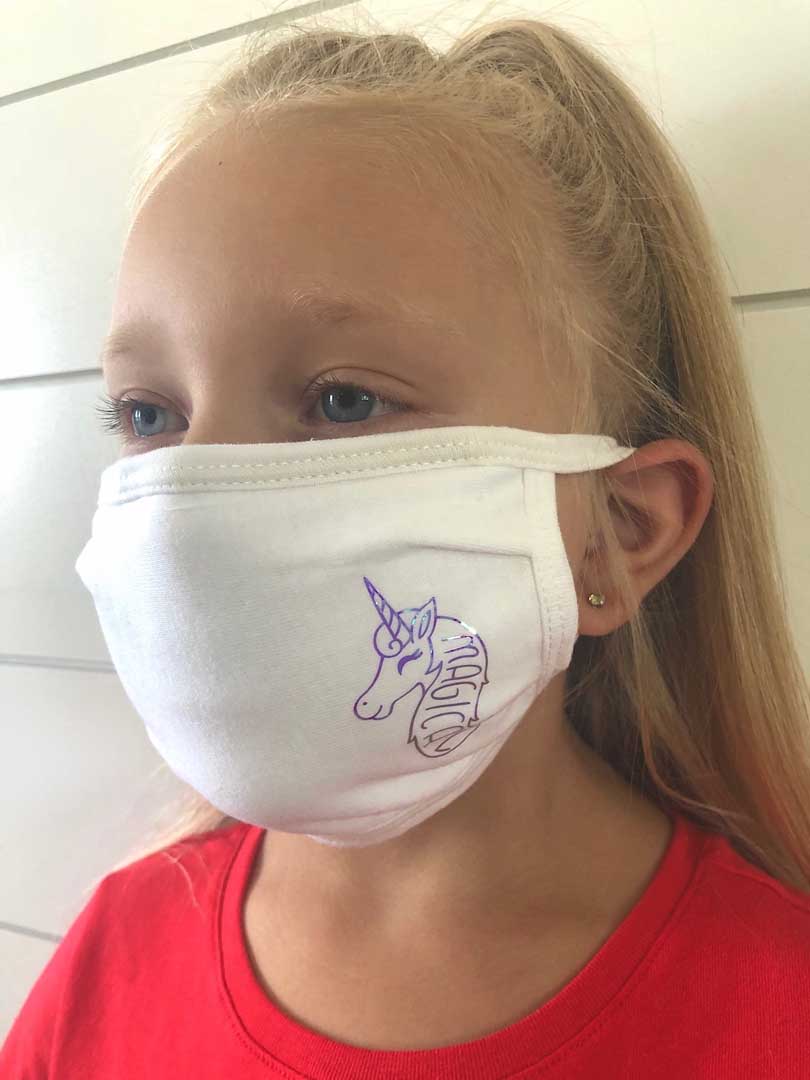 Make your kid's masks magical with all the unicorn designs. Design Space includes a variety of unicorn designs for the kids to pick one (or two, or three) that fit best. Skip to the full tutorial for this unicorn mask application.
---
Add a quick pattern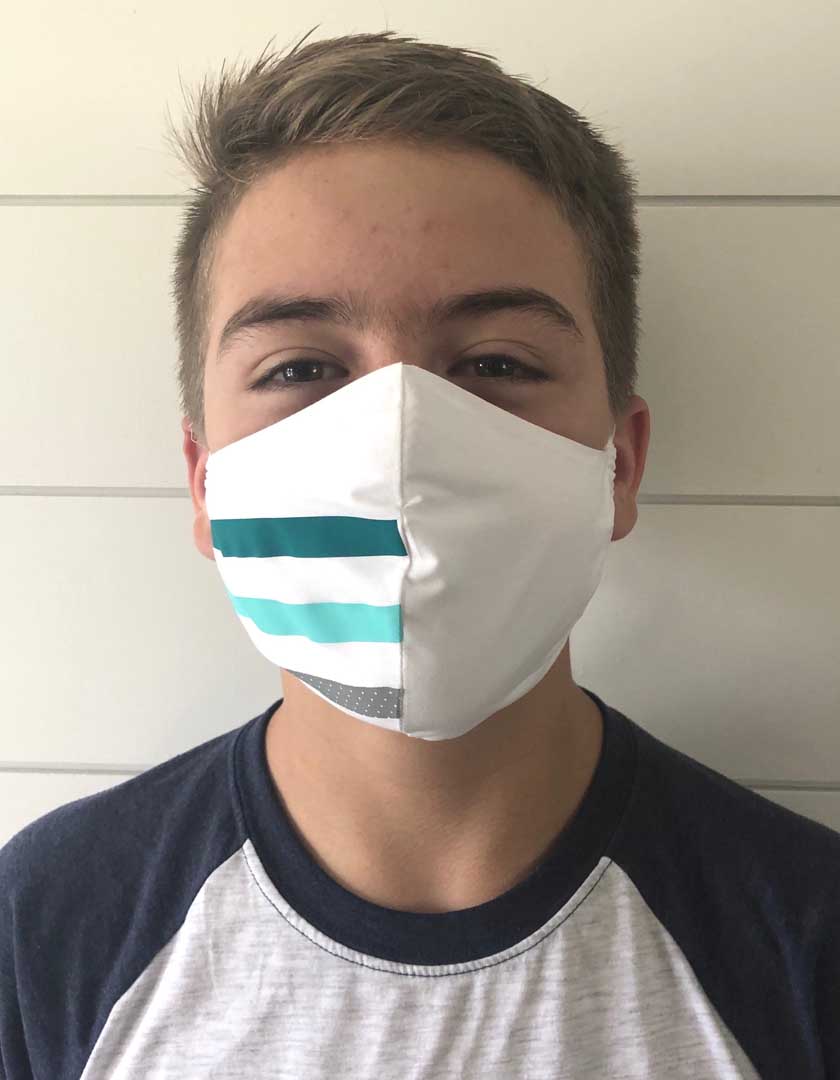 If your kids are a little older and crave a more modern look, this striped pattern can easily be applied using different colors of iron-on. Check it out here in Design Space along with a matching T-shirt.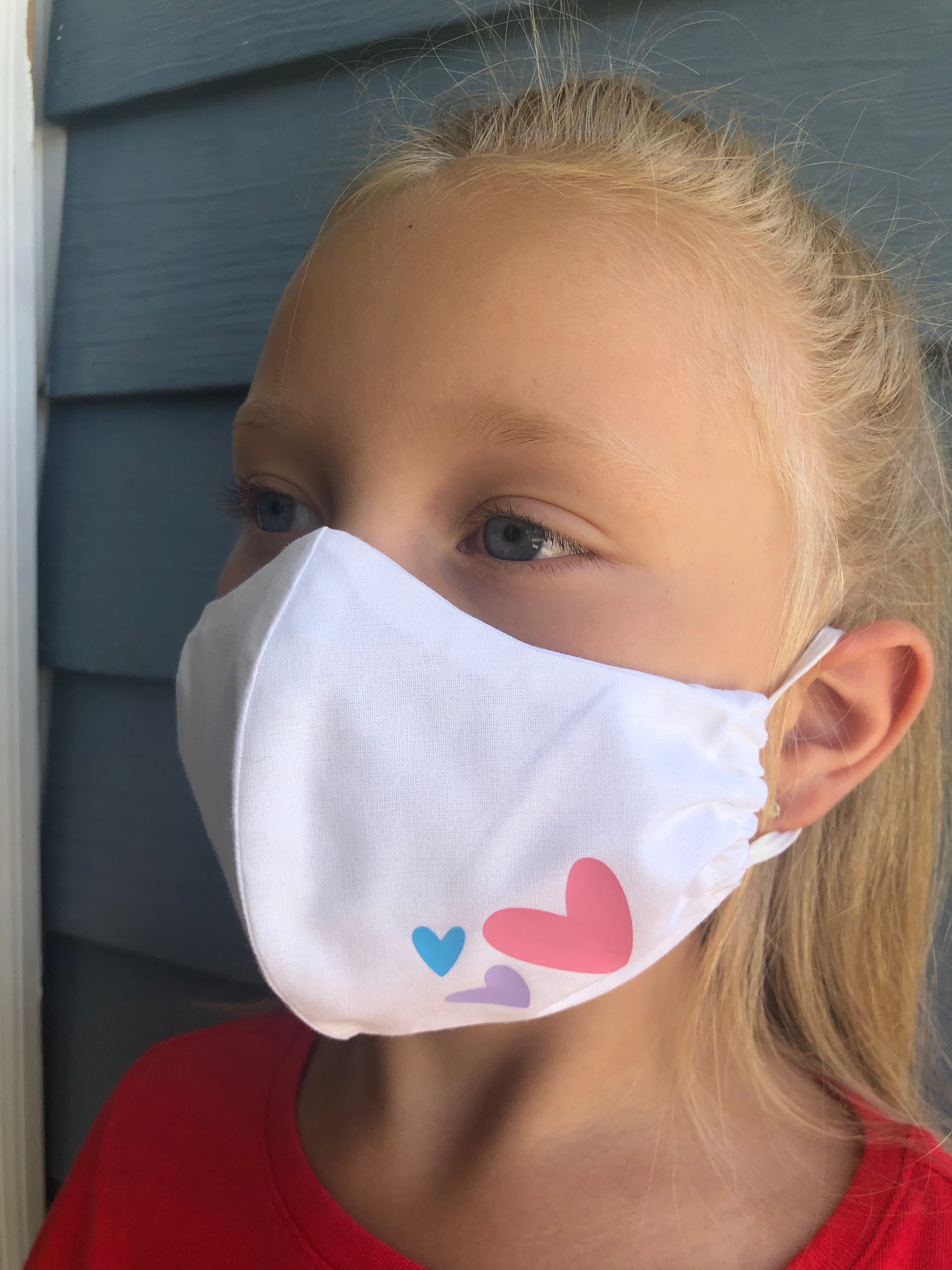 Adding just a few, simple hearts can brighten up any face mask. It's also a great way to use up those iron-on scraps. Check out the project, along with a matching T-shirt, here in Design Space.
---
How to make a unicorn face mask
Here is a full tutorial on how to add a unicorn design to personalize your child's face mask.
What you'll need:
Step 1: Find your image. There are numerous unicorn images in Design Space, but I loved the one that included the word "magical" within the image.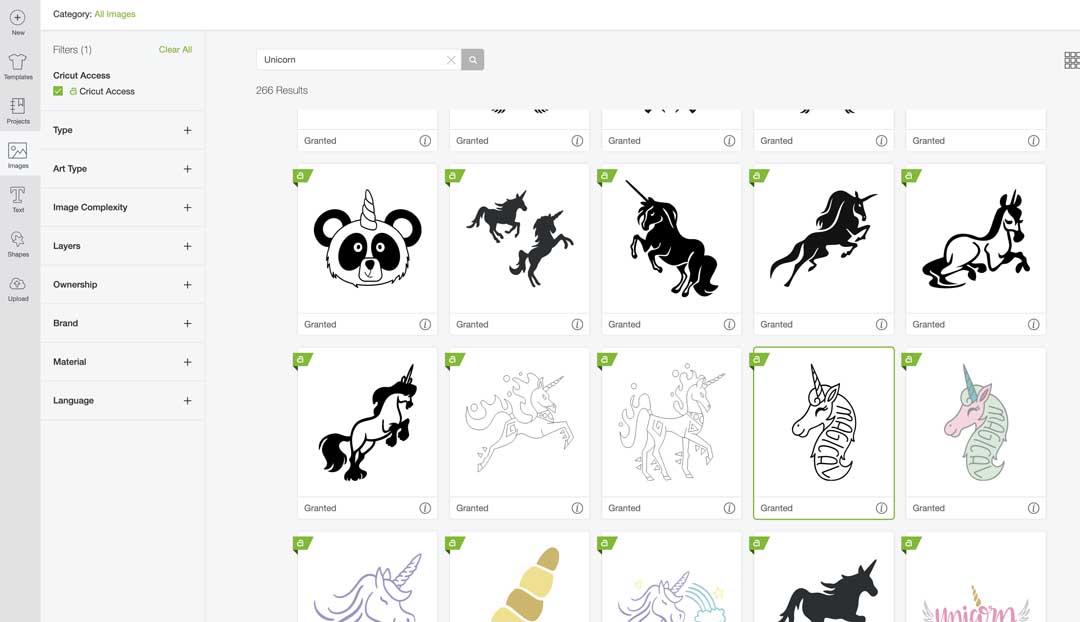 After choosing your image, size it to the mask you will be applying it to and Make It.
Step 2: Cut your design. I used Smart Iron-On in Cobalt because I loved the holographic quality.
Don't forget to mirror your image before you cut your image! Remember, when you're using Smart Iron-On, it cuts without a mat. As a busy mom, I love how it makes things go faster.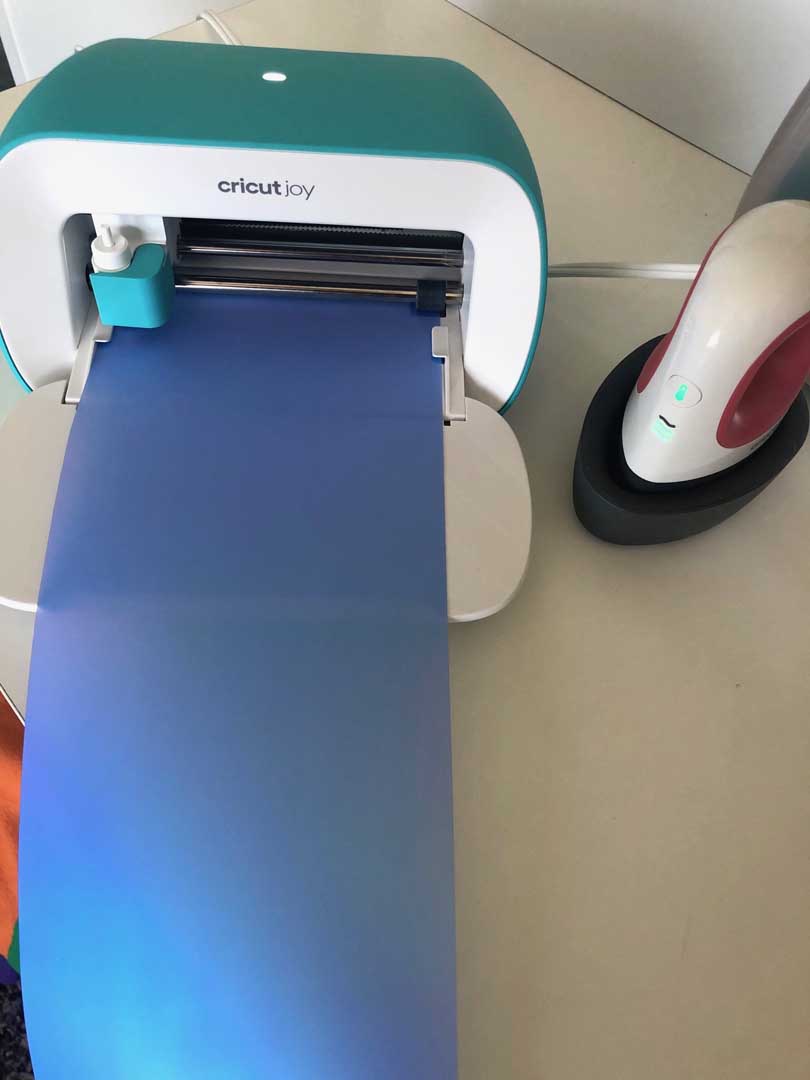 Step 3: Weed your design. Pull the material in the negative space away from the image before you transfer it to the mask. I used my weeding tool, a must-have for intricate iron-on projects, to remove the excess material.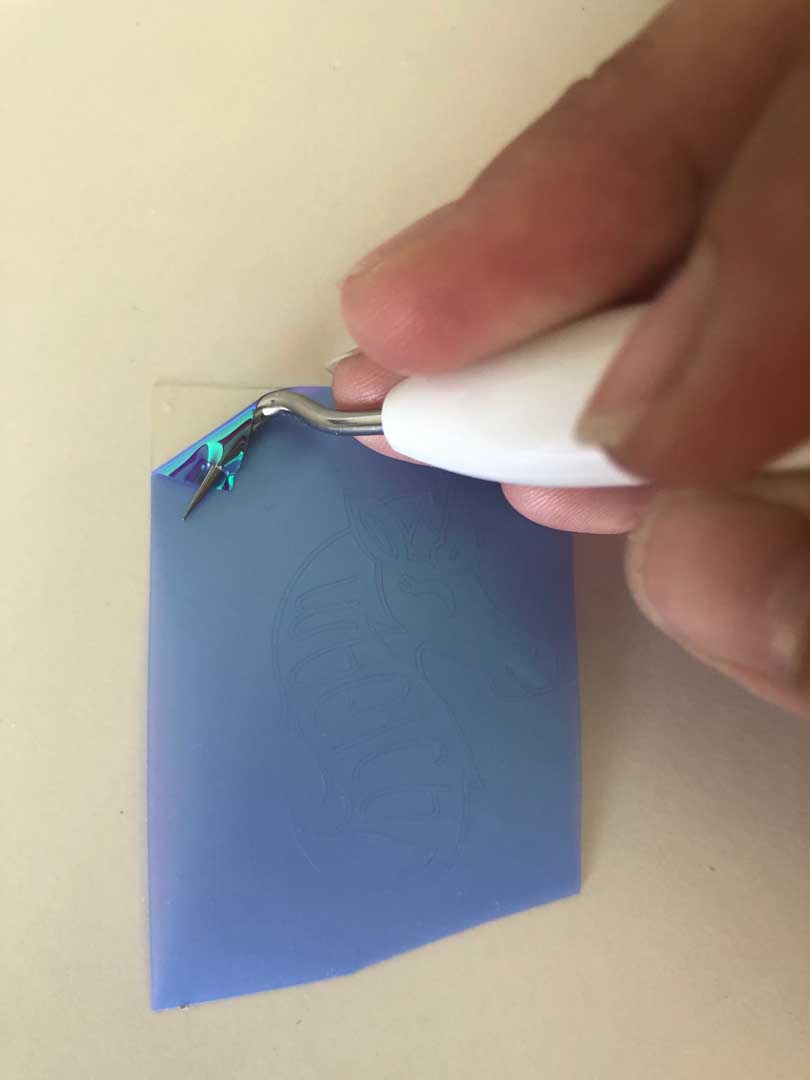 Step 4: Transfer your design. Grab your Cricut EasyPress Mini to transfer your design. Use the Cricut heat guide for guidance (super helpful for heat transfer projects) and set the temperature appropriate for your project.
For my mask, I preheated the surface for a few seconds then applied the iron-on design by continuously moving the EasyPress Mini in circular motions for about 15 seconds. Then, I flipped the mask over to repeat the same amount of press time from the back.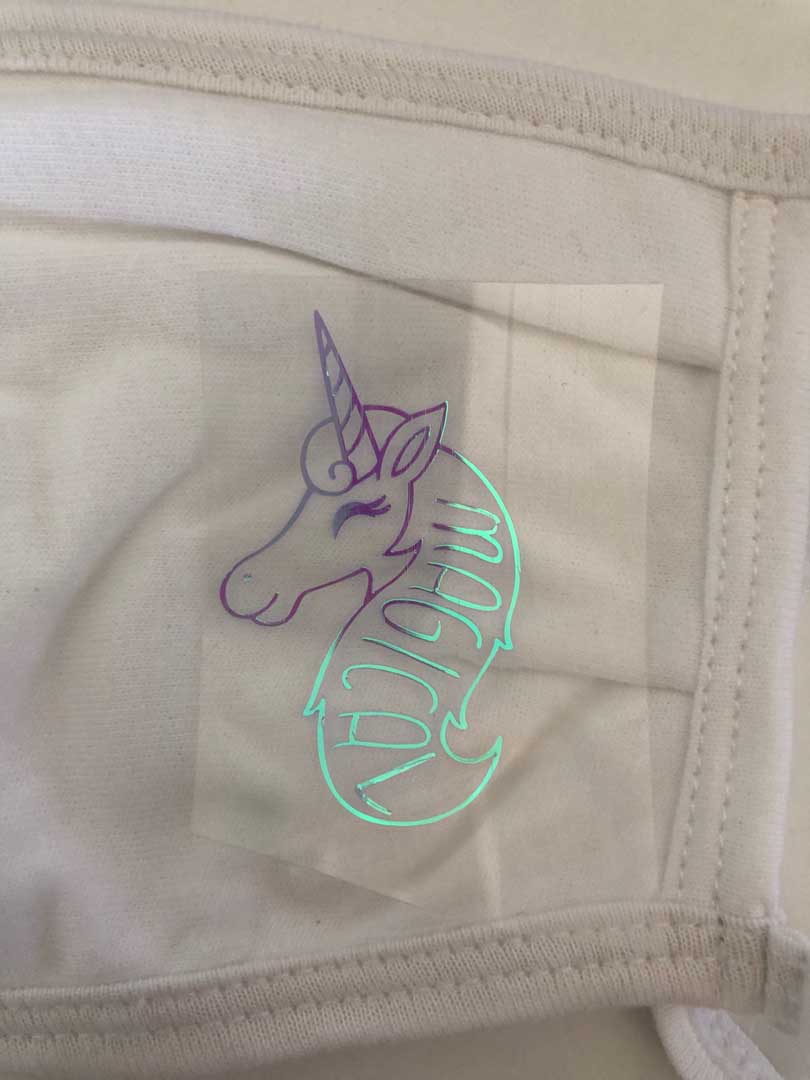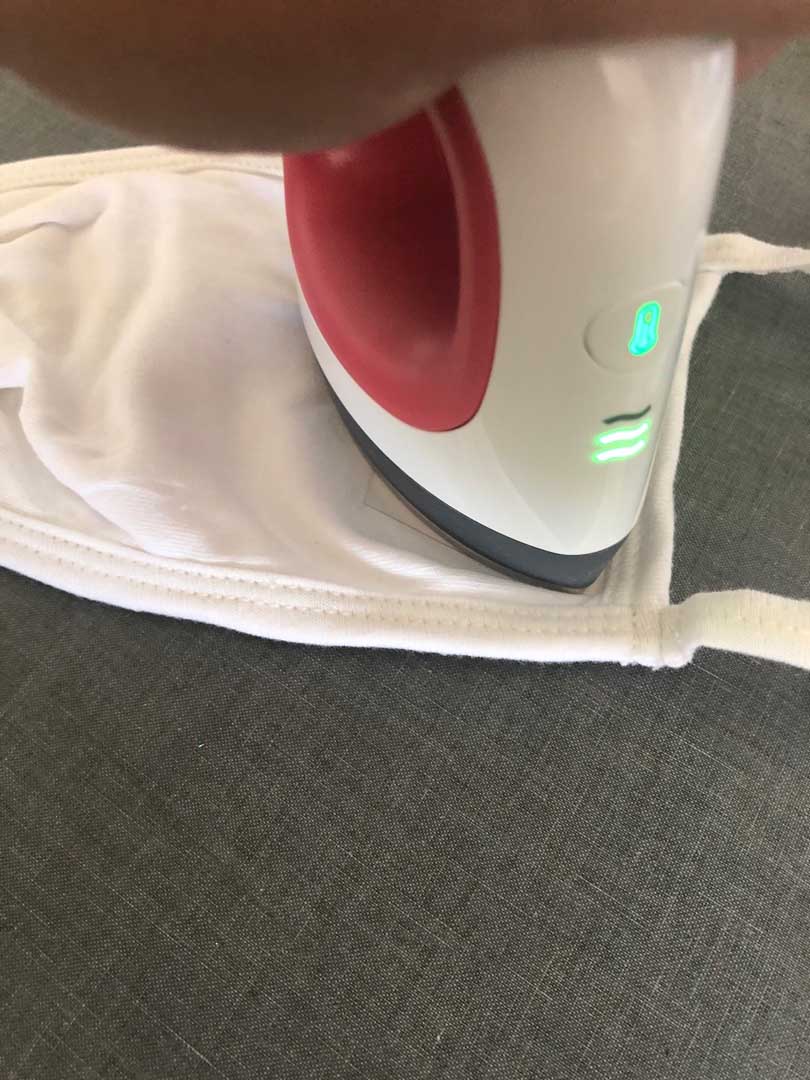 Step 5: Pull of the backer to reveal your design. Make sure the iron-on design is completely cool before you pull off the backer. Once cool, take a corner of the backer and slowly peel away. It's finished!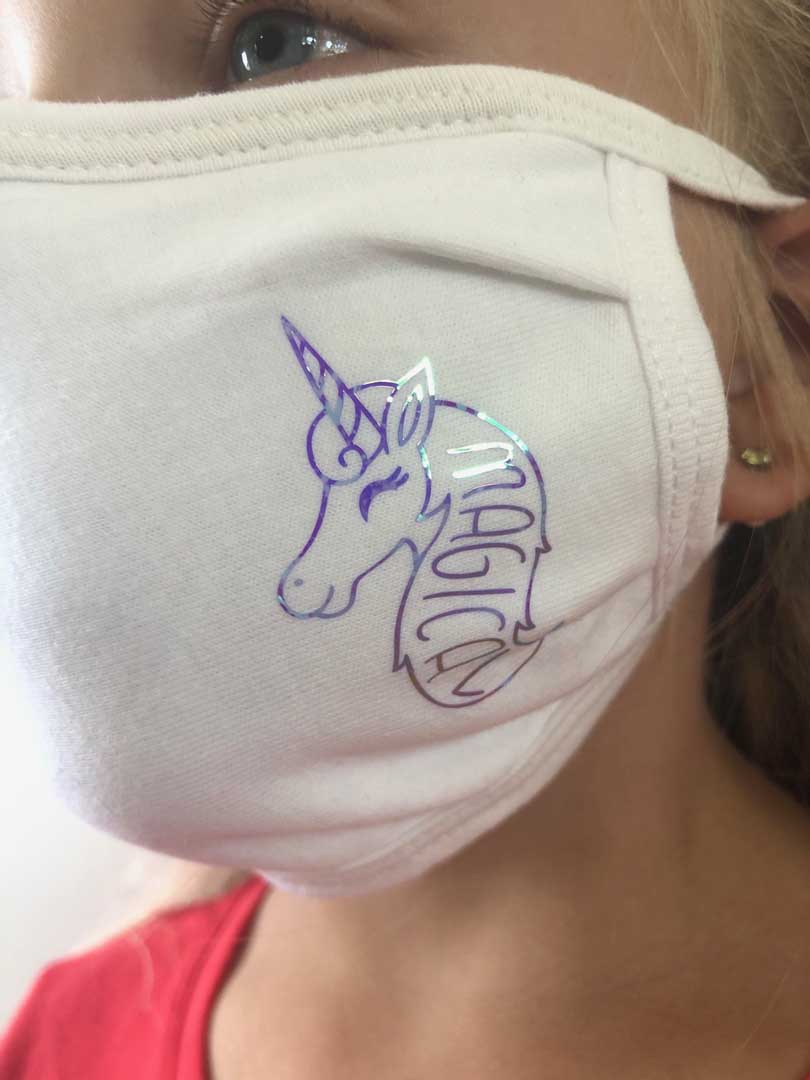 Tell us in the comments what personalized face masks you're making for your kids (and for yourself). We're excited to hear about what everyone is making for back-to-school.
---
Interested in making a cloth face mask?
Feeling extra crafty and want to make your own cloth face mask? We have several designs for kids (and adults) with full tutorials below.
Search How-To
I want to make...