Skip to instructions
Jessica Bailey, one-half of the Pretty Providence blogging team, shares a fun and easy DIY for your back-to-school photo shoot. Enter: the first/last day of school whiteboard DIY!
Hello there! My name is Jessica, and if you follow along with Sarah and me over at Pretty Providence, then you know how much we love our Cricut machines. I'm excited to share a fun and easy project with you today– a cute back-to-school photo shoot board! This project is perfect to re-use each year on the first and last days of school.
How-to: back-to-school photo shoot board
Around the back-to-school season, I'm sure you've seen a bunch of cute kiddos holding up various "first day of school" signs in front porch pictures. I know I have! I've always wanted to customize my own back-to-school photo shoot, just how I wanted it, and this year I finally made it happen.
The best part is it was so easy! If you have a Cricut machine (I used my Maker), a whiteboard, some vinyl, transfer tape, scissors, and a weeding tool you are good to go. Are you ready for the easy tutorial?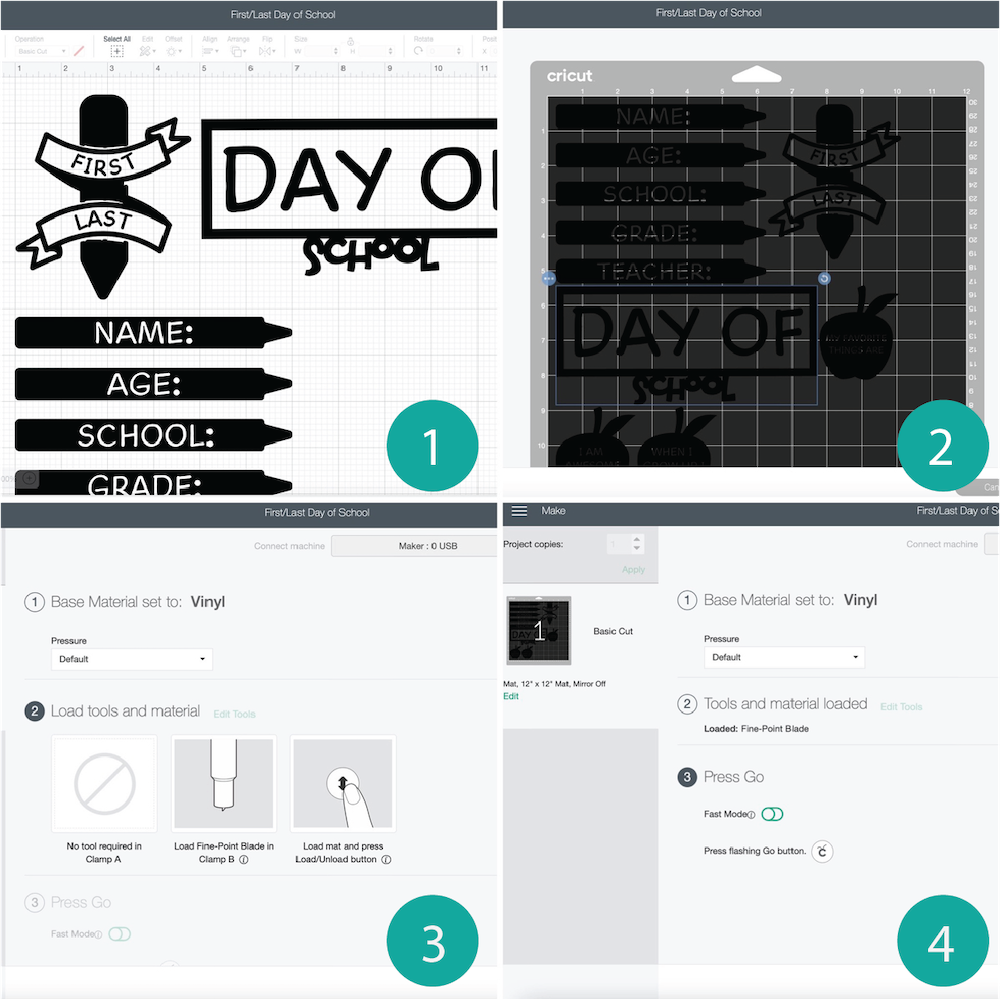 Step 1: Open your selected design in Cricut Design Space. You can upload your own custom images, or select from the fabulous image library in Design Space. Customize the size of your design to fit the size of the whiteboard you bought. I found my cute, framed whiteboard at Michael's.
Step 2: When your design is exactly as you like, click "make it." This will show you what your project will look like on the Cricut Standard Grip Mat. Make sure the correct mat size is selected on the left-hand side and click continue.
Step 3: Set your base material to vinyl, apply your vinyl to your mat (I used permanent, shiny black Premium Vinyl), and load your materials into your machine.
Step 4: Turn on Fast Mode (if your machine has that capability) and press Go!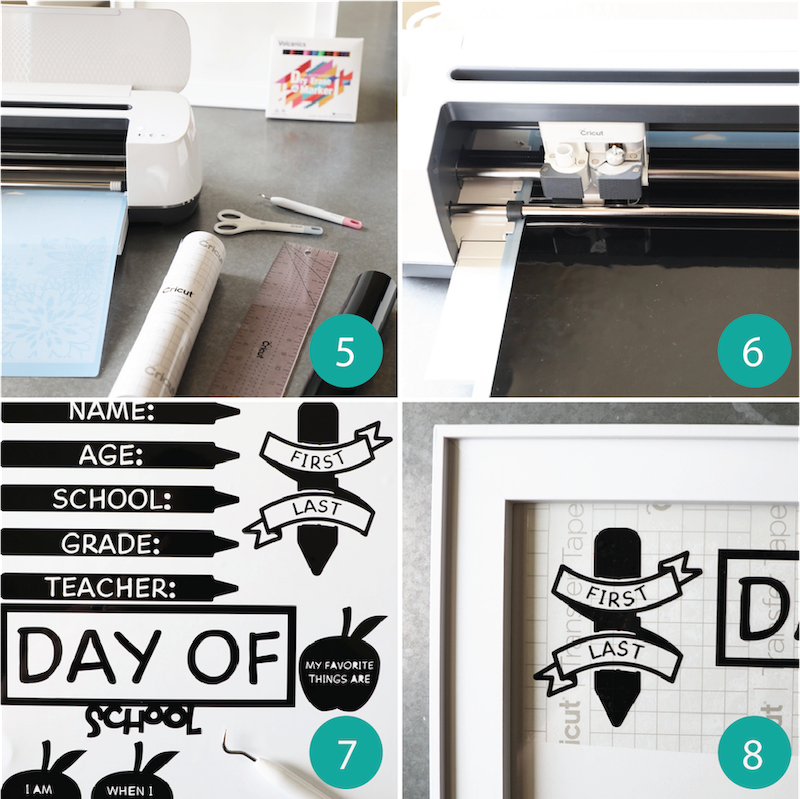 Step 5: Gather all the needed supplies for weeding and transferring your design. The Cricut Essential Toolset is a great kit for those beginning their crafting journey! Please also remember to purchase the proper transfer tape, depending on your design materials. While standard transfer tape is great for standard vinyl, Cricut StrongGrip Transfer Tape is required for any glitter vinyl materials.
Step 6: Allow your machine to cut the design. You'll be blown away with how quickly everything comes together!
Step 7: Carefully weed out all excess vinyl from your design. It's important to take this step slowly to be sure that your design is as precise and clean as possible!
Step 8: Apply your weeded designs to transfer tape. Plan out where you want each piece to lay and adhere the transfer tape and design to the surface of your whiteboard. Once that's complete, remove the transfer tape.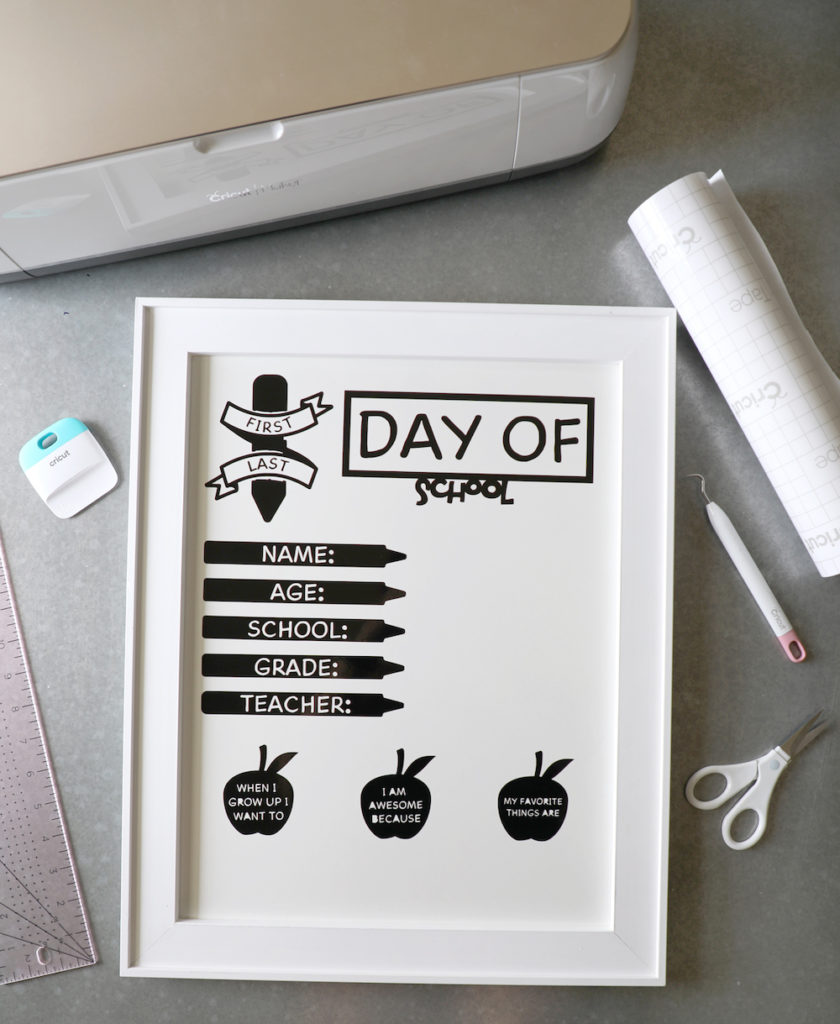 Didn't that turn out so fun? I purposely chose a whiteboard instead of a chalkboard, because I have four kids, and this is so much easier to quickly wipe off and re-write in between photos. Plus, I think the white on white is so cute.
I wanted it to work for either the first or the last day of school, so I made a graphic so that you could star or circle whether it was the first or last day, which worked great.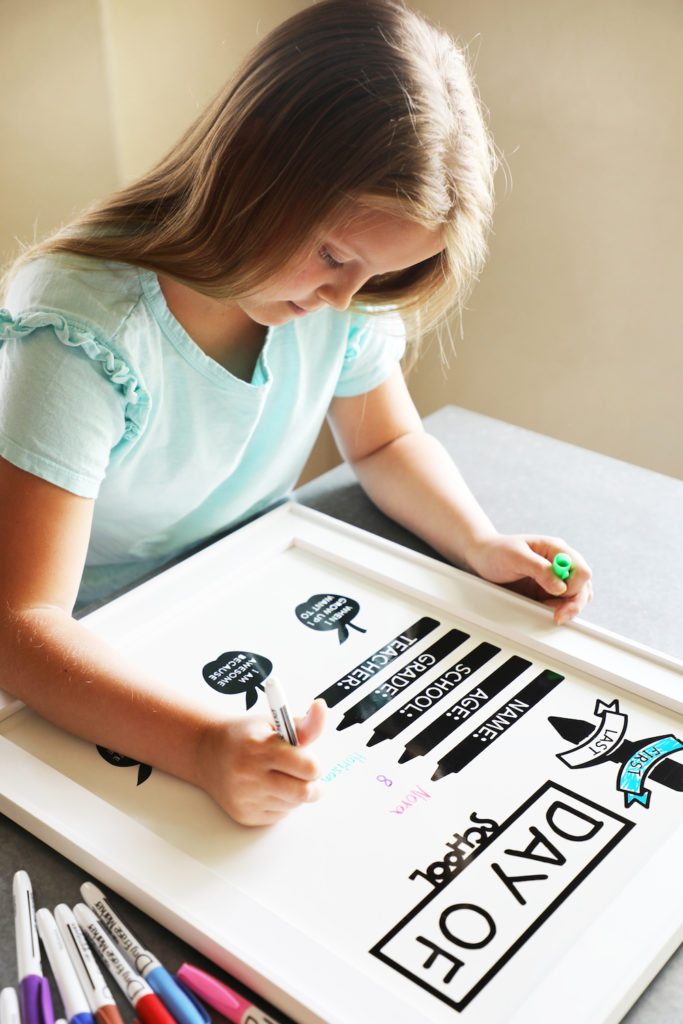 Have your kids decorate your board
We used dry erase markers (any brand will do) to fill everything in and add some fun art to our back-to-school photo shoot boards. I love that I will have pictures showing my kids' handwriting at the beginning and end of each year, along with all the information gathered on the board.
I also had them draw a little self-portrait next to their writing and they turned out so darling!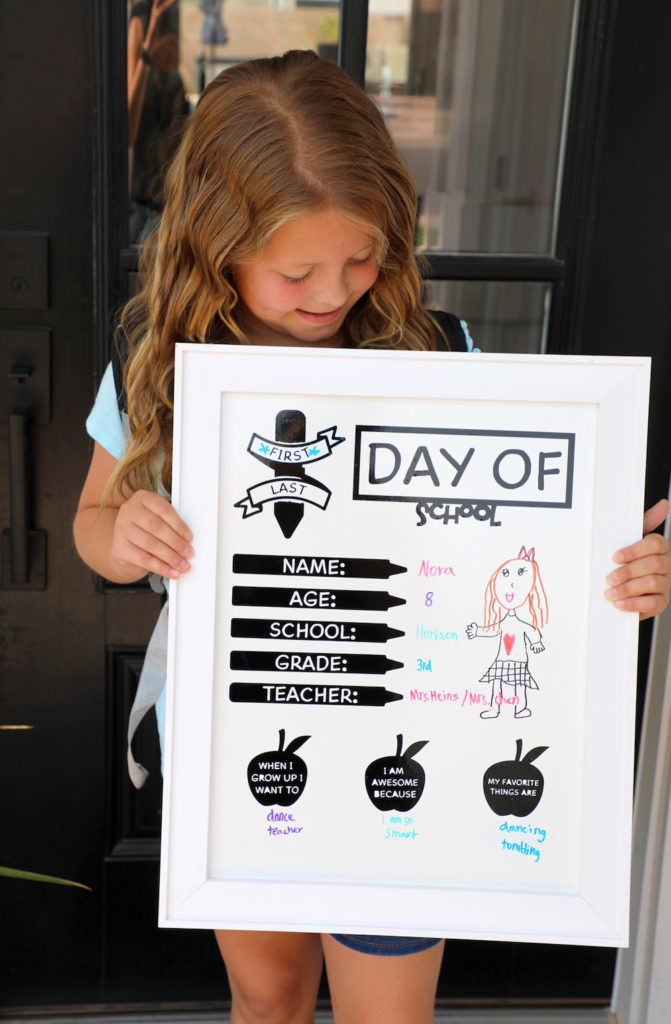 If you love your Cricut as much as we do then you should also check out the personalized back-to-school supplies we made, as well as our fun teacher gift ideas! Or, you can find our entire Cricut project gallery here, and check out Cricut's other back-to-school projects (like this custom sticker project) for more inspiration.
Happy back-to-school season, friends!
Search How-To
I want to make...