As the public continues to take health and safety precautions, and as travel restrictions lift, many are ready and excited to get back to globetrotting. Whether embarking by plane, train, ship, or automobile, you'll need to be prepped with all the travel essentials to ensure a smooth and stress-free trip.
Though these essentials may be common, that doesn't mean they need to be boring. There's a reason "airport style" has entered the zeitgeist– everyone wants to look and feel their best while abroad. That's why we've compiled a list of 10 travel essentials you can easily customize with Cricut. Check out our tips and projects below to add fun yet functional twists to your transit style and accessories!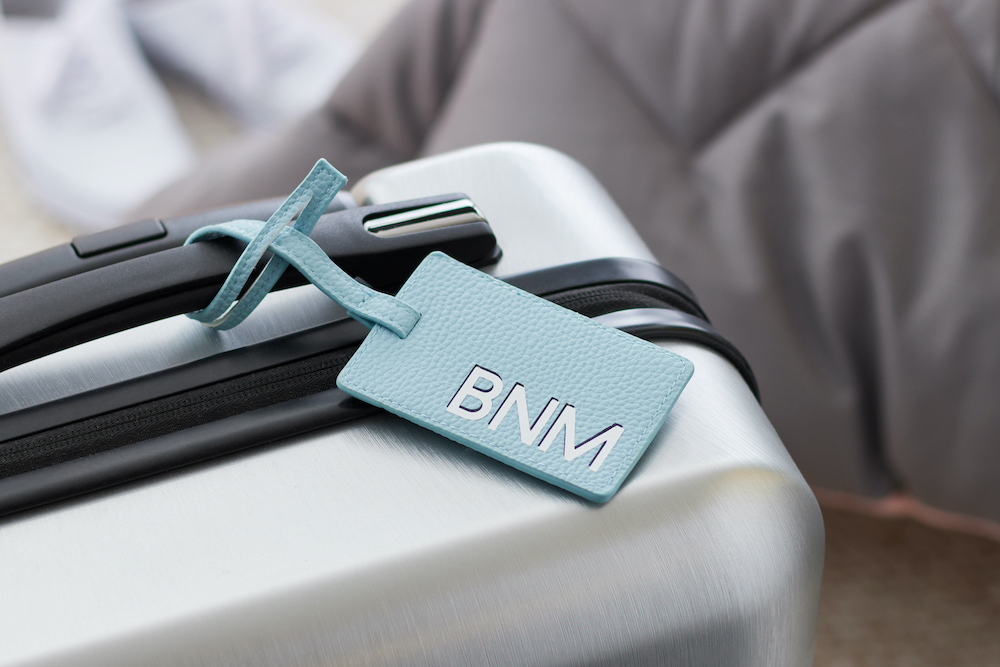 Trend-worthy luggage tags
There's no bigger travel pain than lost luggage. When baggage carousels become a sea of similar-looking shades, it can be difficult to identify your belongings. Adding an eye-catching luggage tag not only boosts baggage style but also helps when spotting your stuff.
Embellish your luggage tag with a bit of personal flair to help it stand out from the crowd. Your tag can be as simple or descriptive as you'd like! A minimalist monogrammed luggage tag offers a classy and mature look, especially when crafted with Cricut cut faux leather. For an even bolder badge, press gold foil into your design to add an identifiable shine.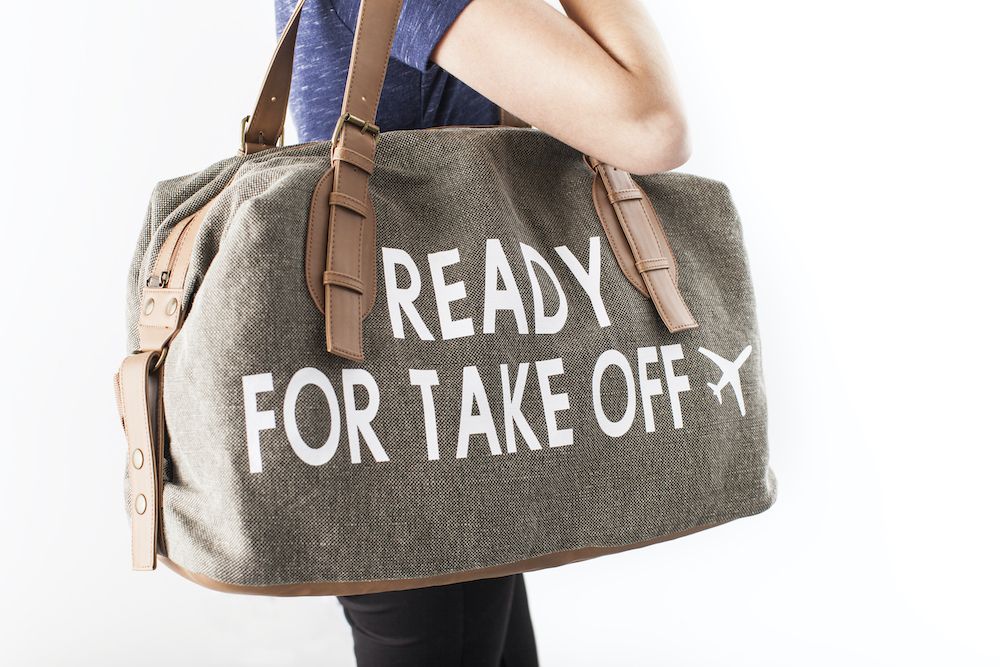 Chic carry-ons
Large shoulder bags and backpacks make fabulous carry-ons and stowaways for trips. It's important to choose a bag that prioritizes both fashion and function– you won't want to feel like you're breaking your back when running between terminals or hotel lobbies.
Though finding this holy-grail of carry-ons may feel like an undertaking, creating one couldn't be simpler. Adding vinyl decals, like our Ready for Takeoff or Monogram designs, can transform something plain into something posh and purposeful.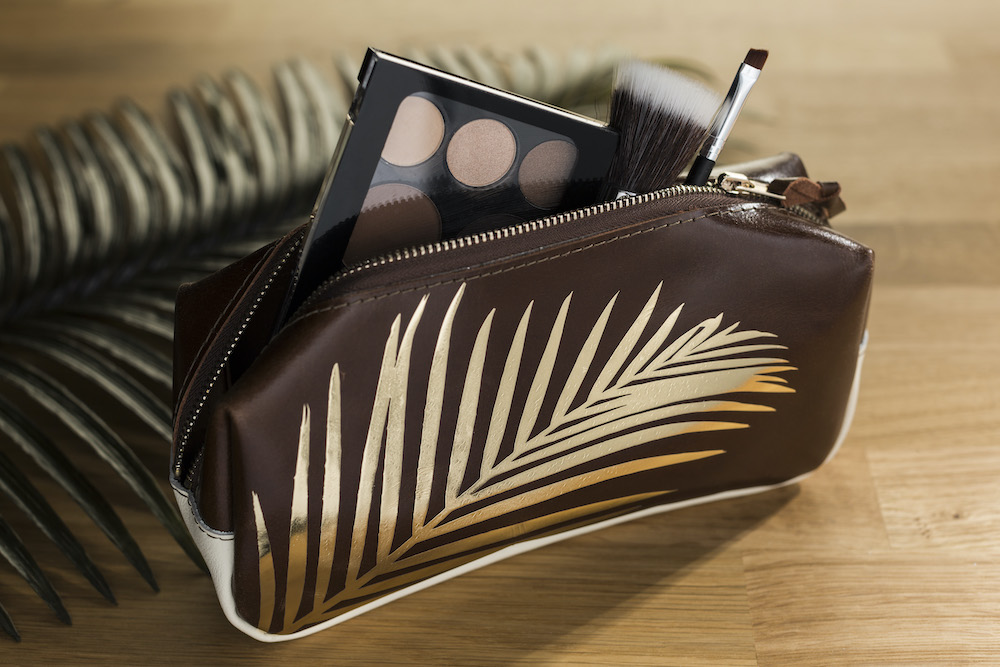 The perfect pouch
After crafting a custom carry-on, you'll want to ensure it's not damaged or dirtied by any of its contents. Carrying cosmetics and toiletries allows us to quickly refresh on the go, but simply tossing them in bags unsecured is a one-way ticket to spilled sunscreen and squished shadows. MacBooks and makeup definitely don't mix– trust us!
Keep your travel essentials secure with a stylish makeup bag or pencil pouch. Apply voyage-themed designs like our The Desert is Calling decal to fit perfectly in the aesthetic of wherever you're traveling, or opt for a luxe Golden Palm or Scattered Jewel print for added glam.
Little labeled bottles
Speaking of cosmetics, it's important to keep in mind that many modes of public transport offer restrictions on the size of liquids and gels that you can bring along. Be sure to transfer your favorite products into regulation-sized travel bottles, which can easily be purchased at your local big-box retailer or drug store.
The downside to these bottles is they're often uniformly shaped and colored, so it can be difficult to remember which bottle contains which product! This issue is easily avoided with help from Cricut– try using the Joy machine to create custom labels for your travel necessities as a simple way to prevent confusion.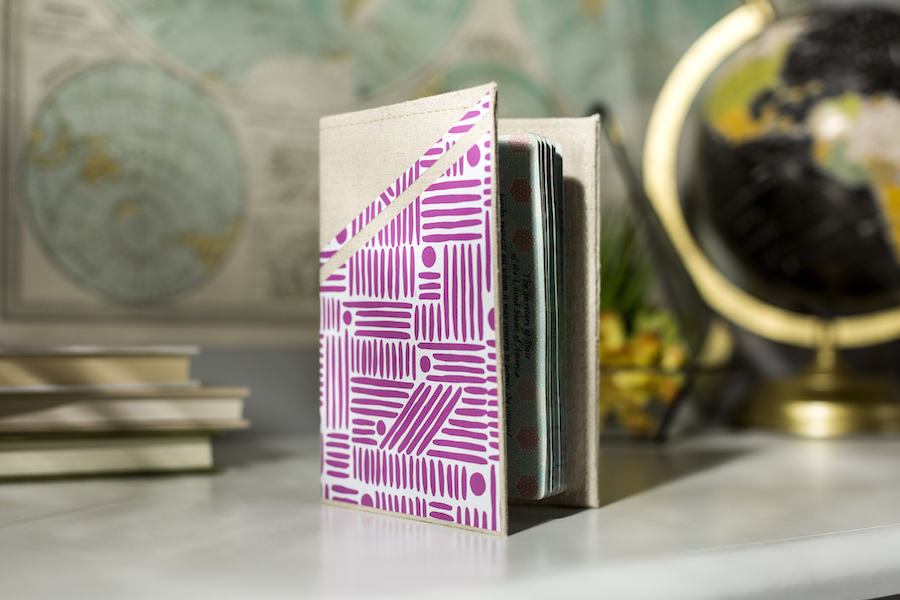 A pretty passport
When bouncing across borders, securing your passport is of utmost importance. Our passports allow us access to a world of unique cities and experiences. Keeping them free from any debris, stains, or tearing is practically the first lesson of international traveling 101!
Passport covers and booklets should be sturdy and firm, able to protect the pages in between. To reiterate though– just because something is functional doesn't mean it can't also be fashionable! With Cricut, you can craft a gorgeous yet firm floral passport cover, reflective of the bright and exciting times ahead. For a classic-looking option, customize a canvas, plastic, or faux leather passport cover with patterned iron-on vinyl.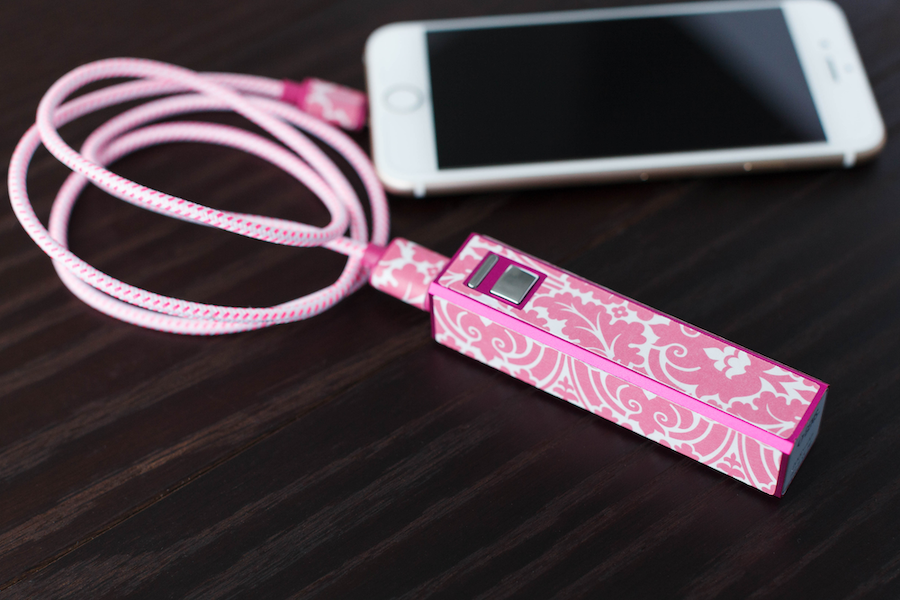 Stay in charge
Much like other travel essentials, charging cords for phones and laptops oftentimes have a uniform look. When bringing multiple charging banks along for a trip, it can be difficult to distinguish between them. They can also easily be lost within the abyss of any large carry-on, leading to unnecessary fumbling and fussing through your luggage.
Help your charging cords and wall plugs stand out with bright and vivid Cricut-made vinyl stickers! A quirky washi tape inspired design will ensure that your chords won't be confused with their counterparts. Plus, it'll make your tech easy to spot within even the most chaotic of bags.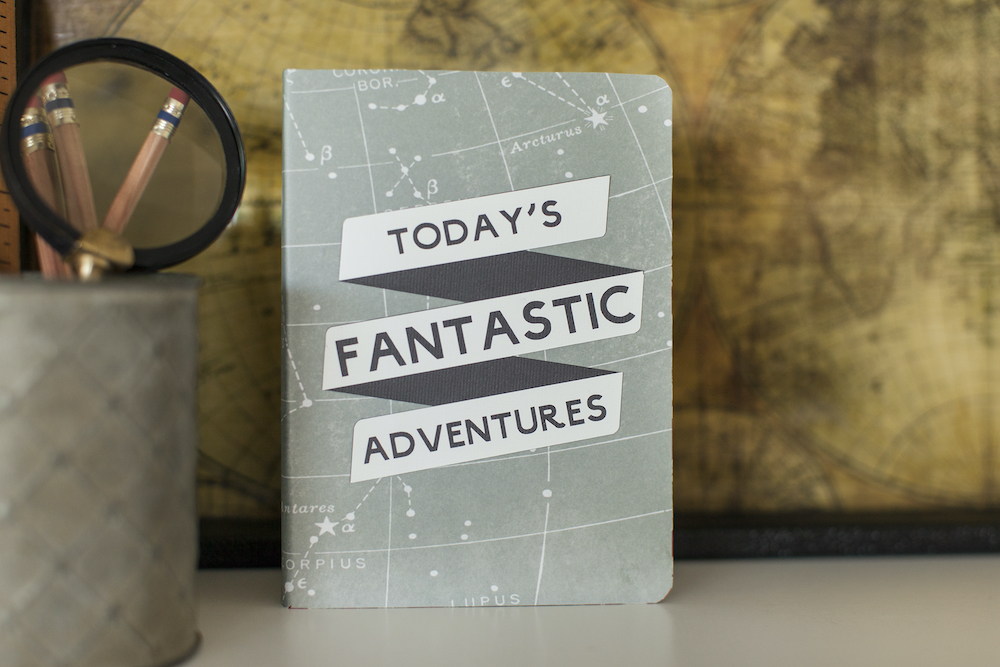 Take note
Sure, you might have a notes app on your phone, but there's something satisfying about documenting quick thoughts and stories on paper. With bullet and gratitude journaling on the rise, travelers are adopting a similar mindset to record their cross-country endeavors. Bringing a travel journal along allows you to record your memories in real-time, creating a preserved moment you can share for generations to come.
The standard journal can be gussied up with dimensional cardstock and vinyl decals, like our taxi cab design. If you're feeling even craftier, try creating your own leather-bound journal for an old-school, adventurous twist.
A stylish sleep mask
This is for all the redeye fans out there! You might be catching flights, but it's still important to catch some Zs. It can be difficult, though, to tune out the lights of the phones, laptops, and tablets around you. Traveling can certainly become a sensory overload experience.
Enter: the sleep mask. This handy travel essential keeps you in a blanket of calm and cool darkness so you have an easier time resting. While you can keep your sleep mask simple, it's much more fun to add a cute or cheeky design with iron-on materials. Check out our eyelash sleep mask as inspiration for your shuteye style!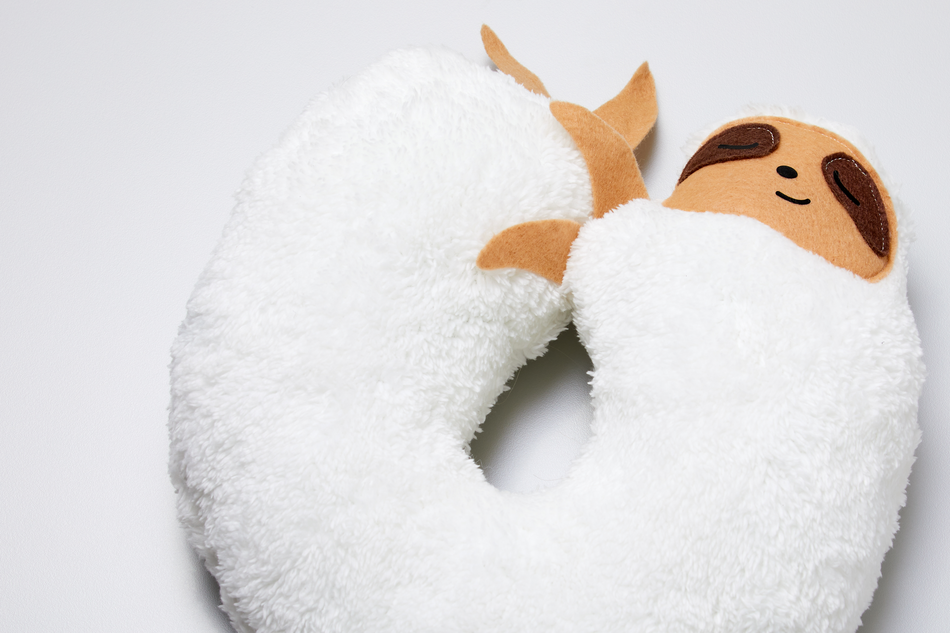 Neck pillow from paradise
Still struggling to feel comfy and cozy amidst your travels? Sleeping in a car, plane, or train can be an ordeal without proper support. The last thing you need before your big vacay is to wake up with aches and pains. Luckily neck pillows do a great job offering cushion to your cranium so you can rest without worry. The bonus– they're portable and easy to pack!
While you can find fun patterned pillows in airport gift shops, we prefer a personalized approach. Cricut allows you to craft crazy cool, unique neck pillows from the comfort of your home. Prep for your trip with a pillow that makes a statement, or a silly sleepy sloth pillow.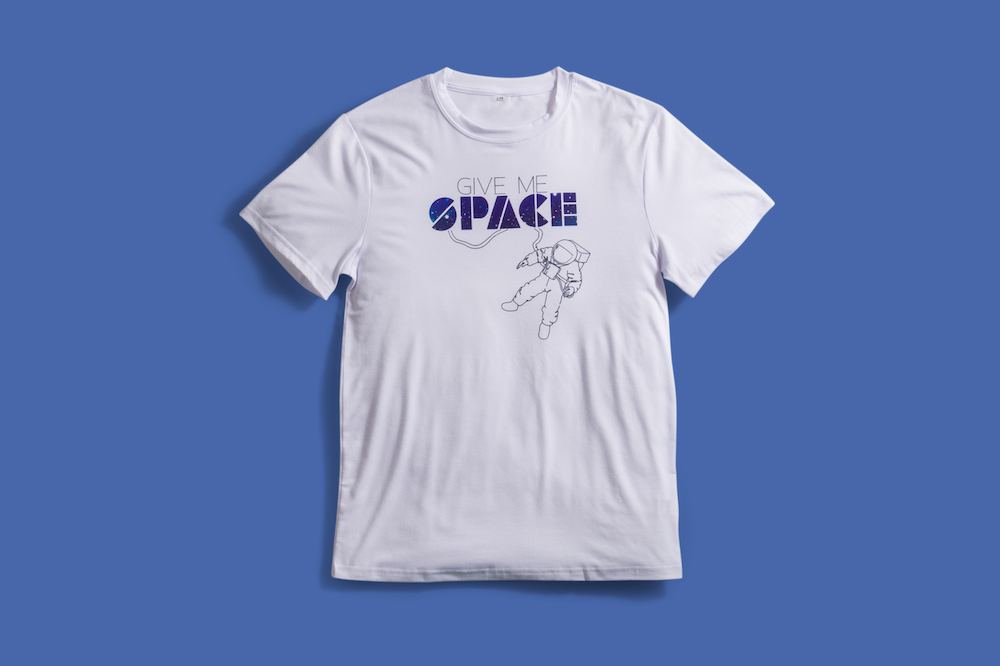 A traveler's tee
Sometimes a statement tee is all you need to complete the perfect look. Whether taking a bold and graphic or minimalist approach, there's something always exciting about creating your own t-shirt design. Inspiration is easy to find within Cricut Design Space– our Give Me Space graphic tee is a clever nod to distanced travel. You can also upload your own illustrations for an added personal touch!
What travel essentials do you plan to customize with Cricut? Let us know in the comments below, and be sure to check out our other travel-related articles, including this how-to on creating the perfect family vacation tees!
Search How-To
I want to make...