This is my husband's second year as a father to our daughter, Hailey. I was really having a tough time figuring out what to get him. He's someone who never asks for anything, which is why I know the personalized gifts mean even more to him.
After searching Pinterest for days, I finally got inspiration in a Cricut Facebook group from someone who put her husband and daughter's silhouette on to a mug using vinyl. She did it by converting a photo of them into an SVG image. I thought it was a brilliant idea so I decided to try it myself. I put their picture on to a canvas apron that he could use at the grill or in his workshop (he's big into home improvement projects).
While it seems like this might be a hard project, it's actually really easy to do. I've provided a full tutorial below.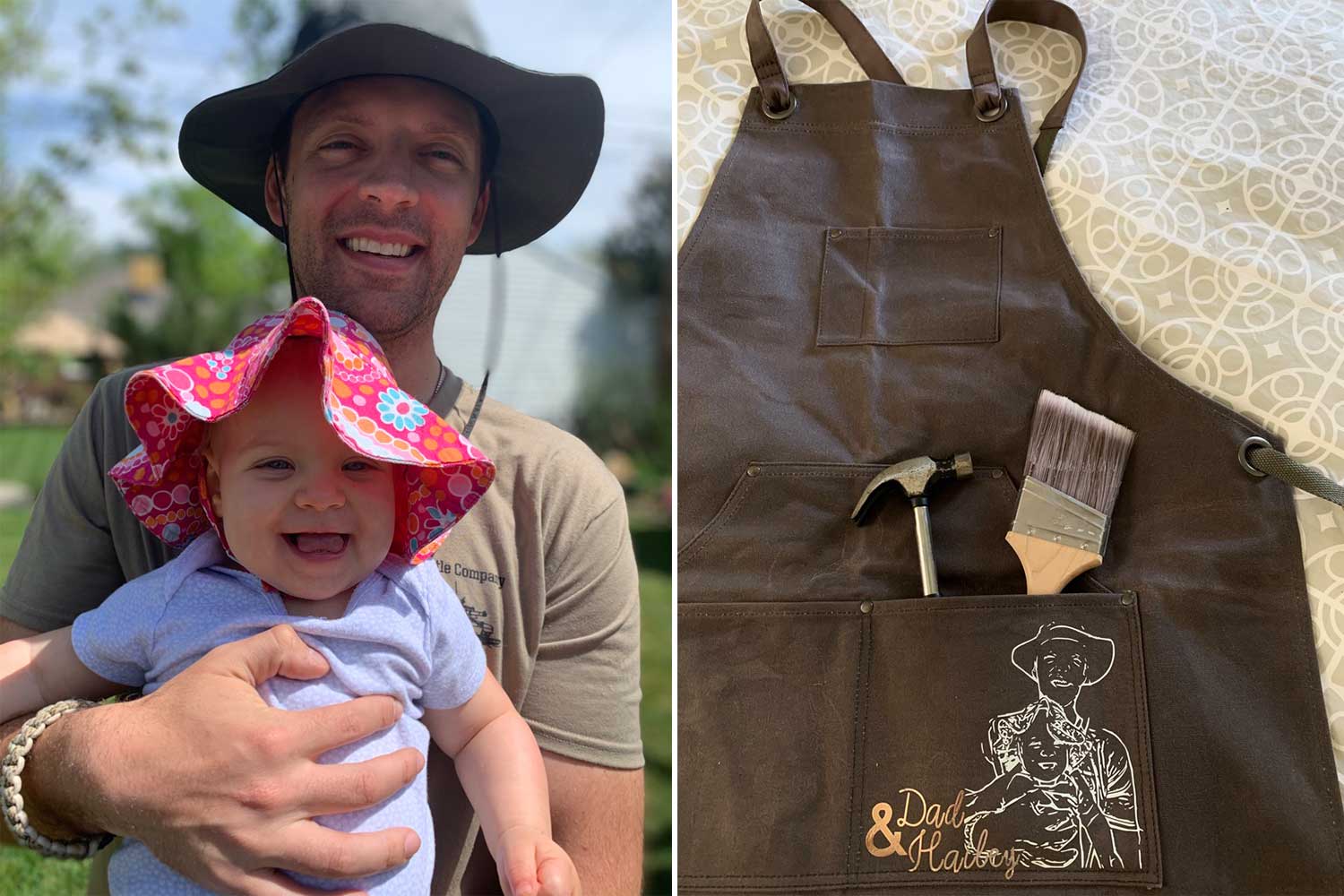 ---
Put a custom image on to a grill apron for dad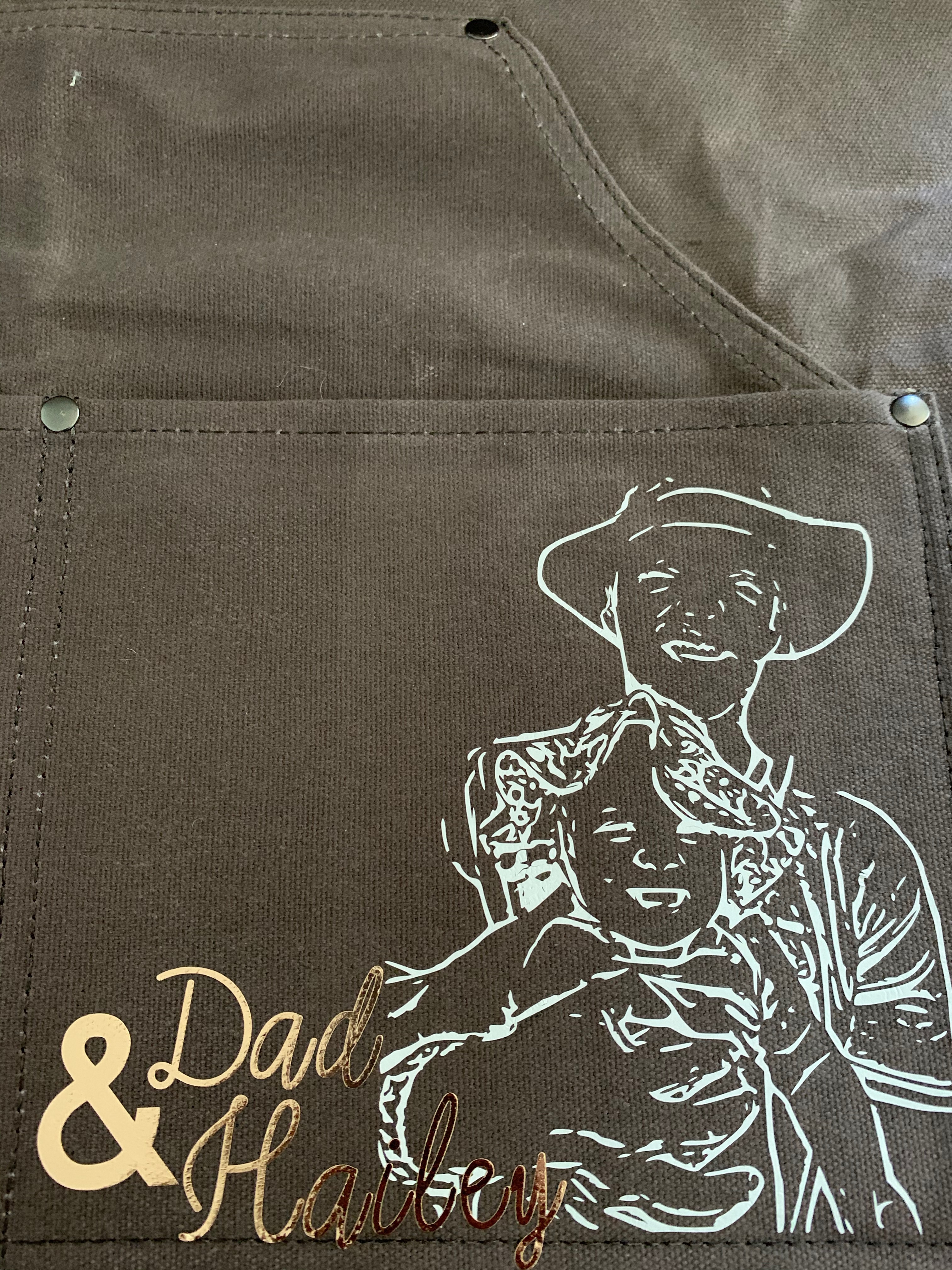 You'll need the following for this project:
Convert your photo to an SVG
It may look difficult to convert your photo to an SVG if you're not an illustrator, but it's actually really easy. I used a free online software that converts your image in seconds.
Upload your photo to Design Space
When you're in Design Space, choose a new project and upload your SVG directly. If you use the iOS app, there's some great tools that enable you to clean up your image. I was able to remove the white background and get rid of extra lines that I didn't need. After cleaning up the image, I dropped it on to my canvas, resized it to fit the pocket on the apron and then cut it out.
TIP: Don't forget to mirror your image when doing an iron-on project.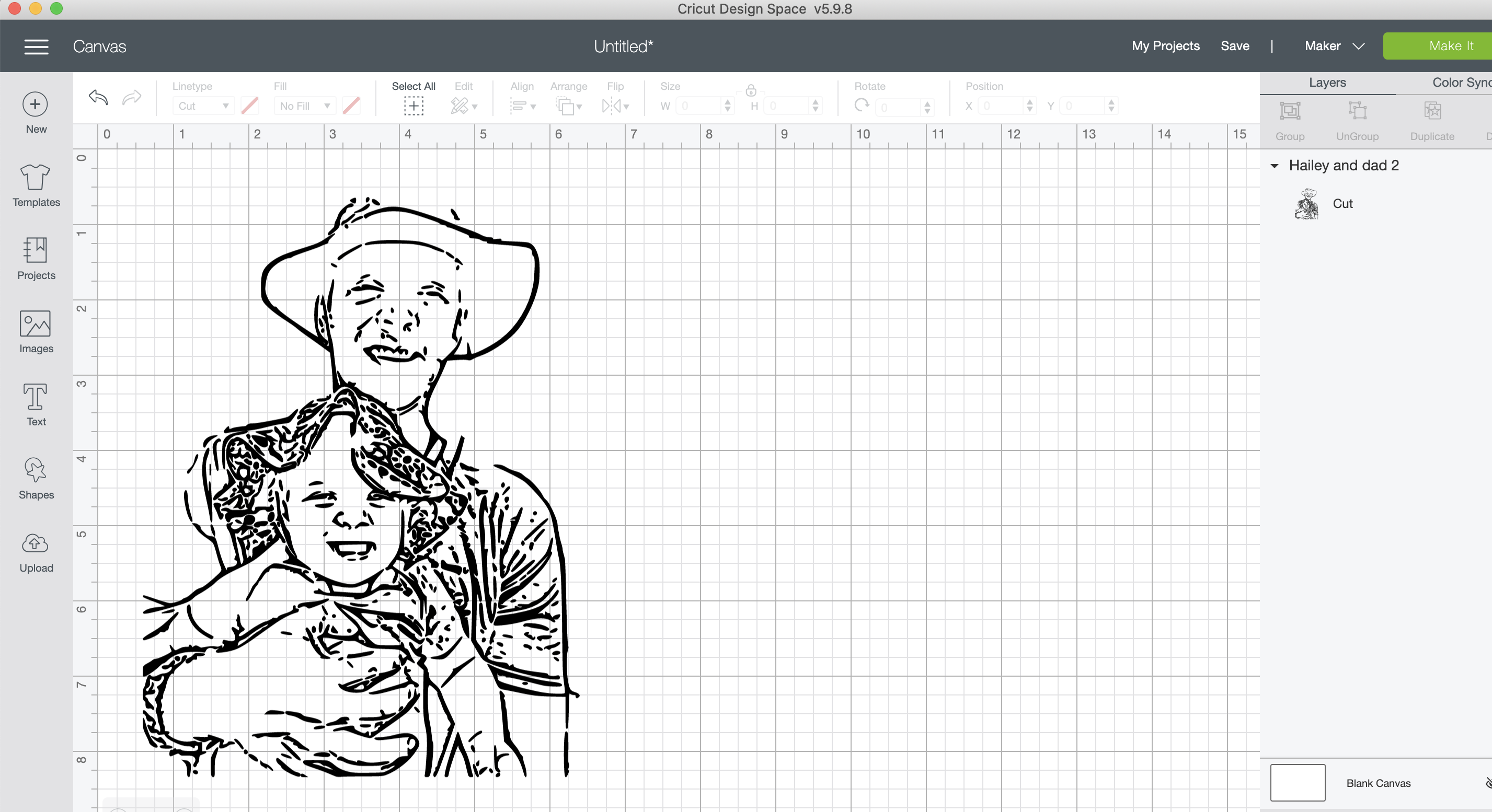 Weed your image
After you cut the image, weed it. It only took me about 10-15 minutes to weed this image before I put it on to the apron.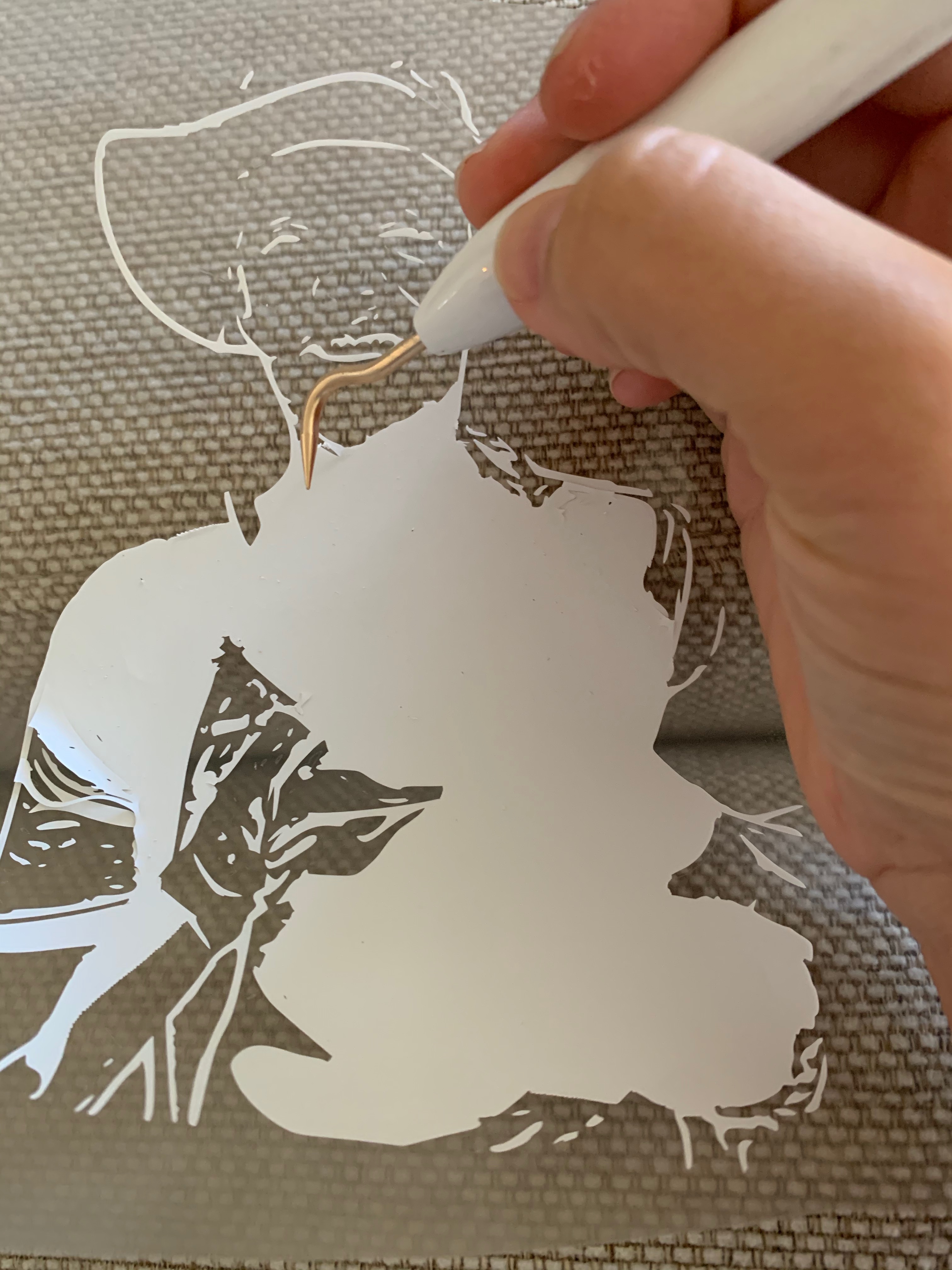 Use your Cricut EasyPress to transfer the iron-on decal
Get ready for the fun part, transferring it directly on to your apron. I'm using a Cricut EasyPress mat and first generation Cricut EasyPress. Make sure you reference our Cricut Heat Guide to set your Cricut EasyPress to the right temperature and time. Add a little heat to your surface before you put your design down.
Place the first iron-on decal on your apron, followed by your Cricut EasyPress, and let it count down. After, flip your apron and heat the back side for the same amount of time.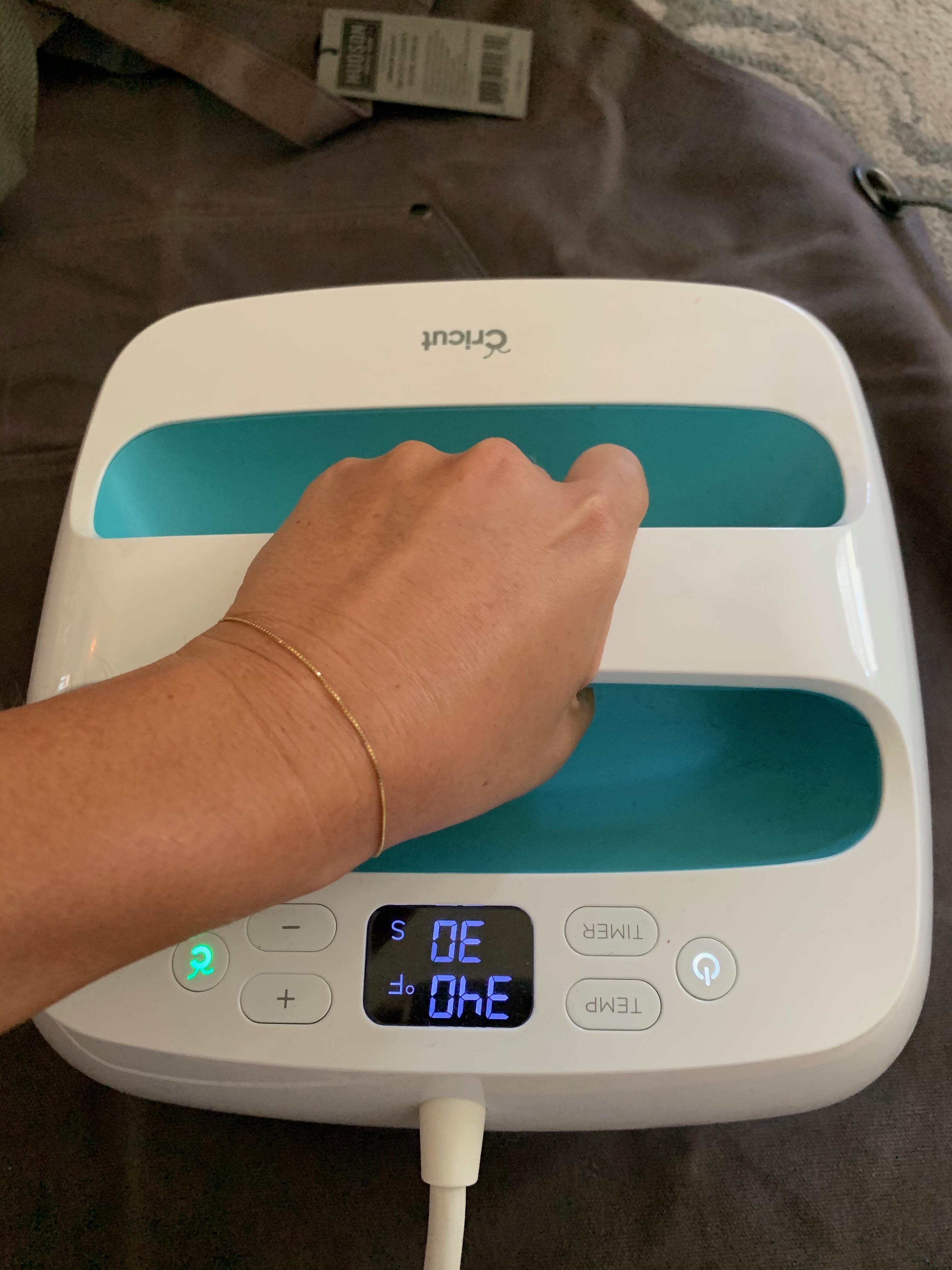 Once you're done adding heat to both sides, let it completely cool. Then remove the backer material to reveal your first design.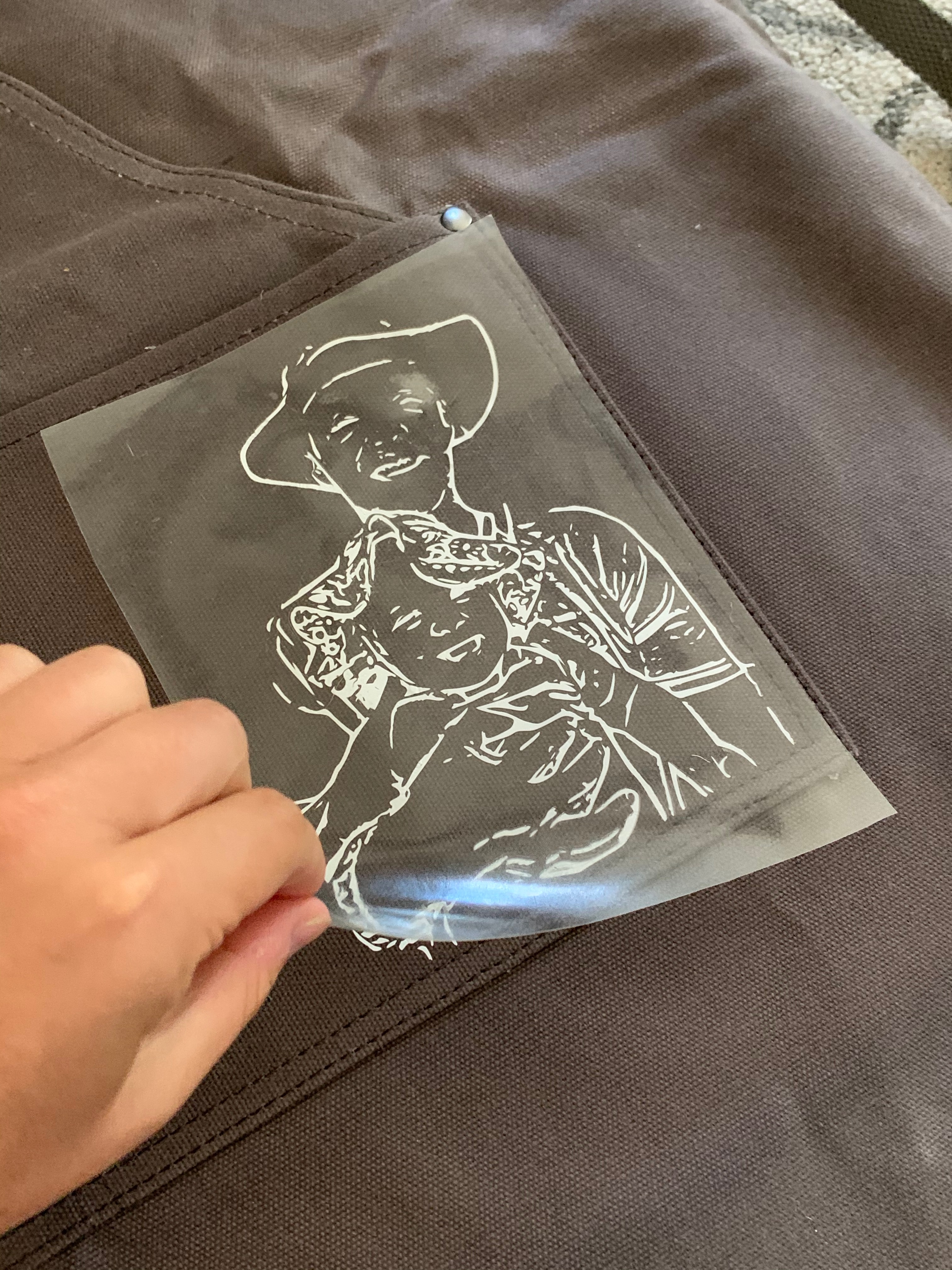 Finally, add your second iron-on decal layer. I used a holographic iron-on and put it just slightly on top of the image of my husband and daughter. It says, "Dad & Hailey".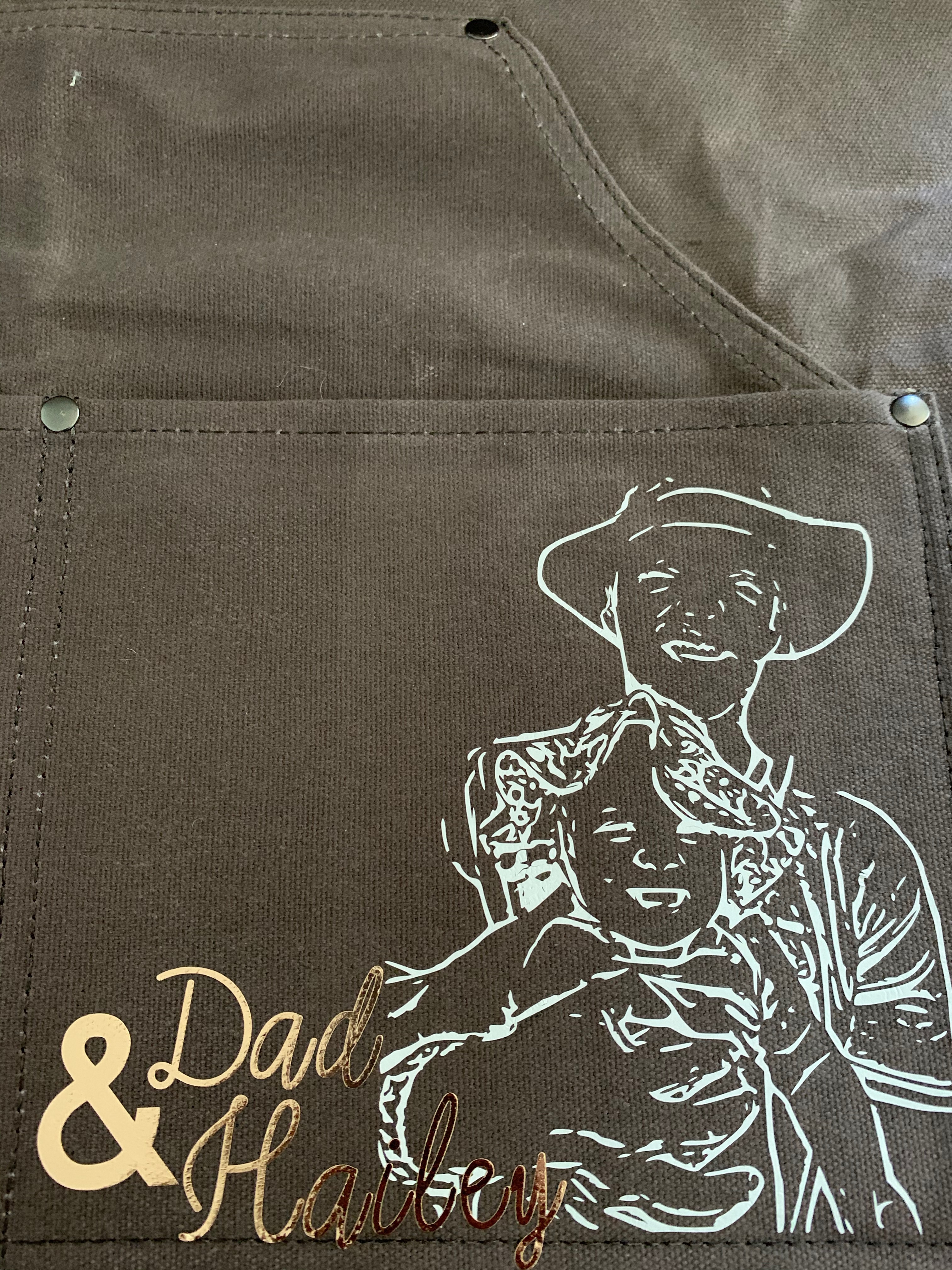 Make sure you reset your Cricut EasyPress to the right setting for holographic iron-on (or whatever iron-on you're using).
TIP: Remember, when you're doing multi-layer iron-on projects, you never want to put any iron-on on top of glitter or holographic iron-on. Those materials always go on top of your everyday iron-on.
Give your gift to dad
After about 30 minutes you have an amazing, custom gift for dad. You could put something like this on a mug, T-shirt, card or other bases. That's the amazing part about personalization, you can do so many different things with the same image.
Make sure you share with us what you're making to celebrate the dad in your life. Happy Father's Day to all of the amazing dads out there.
P.S. Shhhh, my husband doesn't know I made this for him yet… but I'll share a photo of him wearing it and update the post after Father's Day.
Search How-To
I want to make...