Metallic decor for flashy flair in any room
Organic modern décor and transitional styles dominate the current design scene.
Though many gravitate toward green, natural designs, we're seeing a rising contender to this aesthetic: bold metallic décor.
Silver, gold, and other metallic styles have swung in and out of the design zeitgeist. It appears that modern designers nailed the balance necessary to incorporate these strong, standout materials into rooms for a futuristic and upscale touch. Whether adding an iridescent or mineral-inspired metallic to your room of choice, our DIY projects can help you achieve the look. That's why we're diving into Cricut-made metallic décor projects that can help you add a subtle (or standout) shine to your space.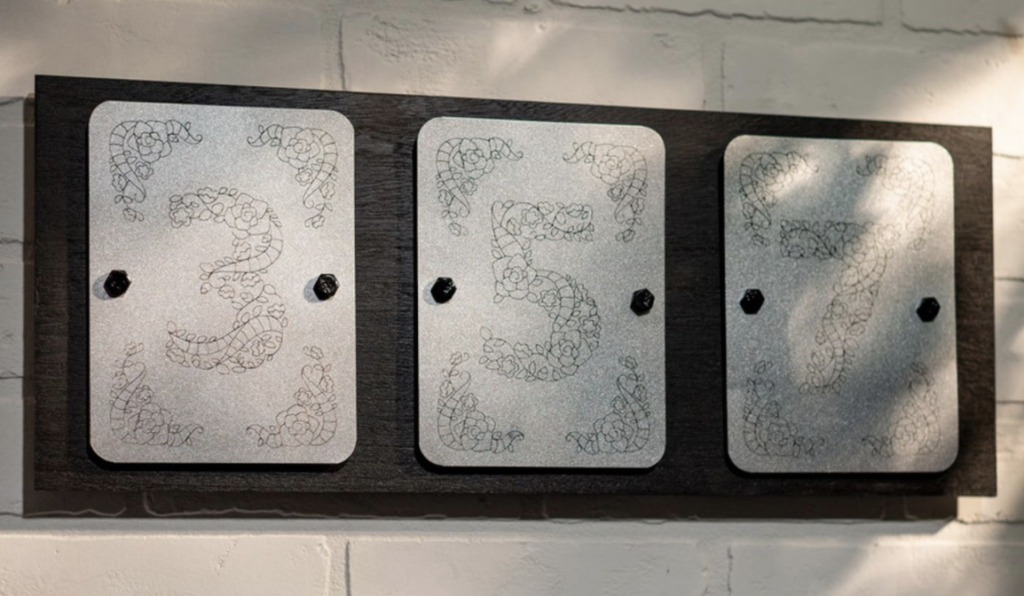 Engraved house numbers
Curb appeal is everything– and that goes beyond the lawn. The outward appearance of your abode can oftentimes make or break its beauty. Add an unexpected, rustic-modern element– like these metallic engraved house numbers– to create the eye-catching statement needed to turn on the charm. This project is a simple yet unique way to stand out amongst the neighbors!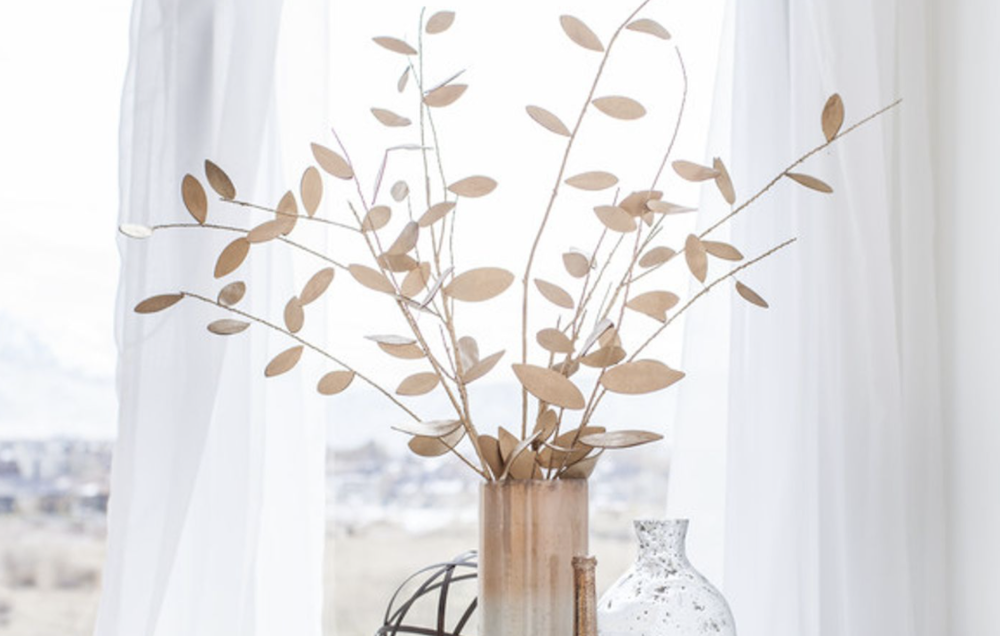 Metallic trees and indoor foliage
Who says metallic décor can't be incorporated into the organic modern design? Metals are naturally occurring materials, after all. Creating organic-inspired foliage and floral décor from metallic materials is an unexpected way to elevate the impact of these pieces.
A larger arrangement, like this metallic tree, is a great statement piece for any modern living room. Use your Cricut Maker 3 or Explore 3 to cut faux leather woodgrain leaves. Then spray paint your tree in gold for an amplified glow. Our sapphire leaf garden design offers a smaller, more colorful approach to this look, while a metallic leaf wreath can bring a chic seasonal refresh for the upcoming fall season.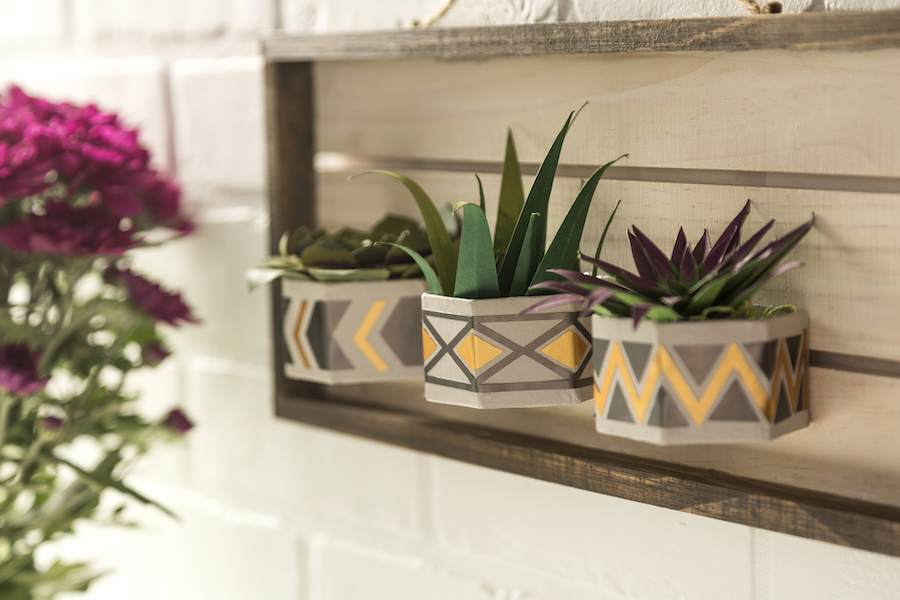 Foil floral wooden planter
Applying gold foil accents to planters and pots is another great way to maintain the integrity of your greenery while adding an elegant touch. Craft a foil floral wooden planter by adding gold adhesive foil to any planter of choice. You can mix and match different foils, or stick to a single shade. Whatever you choose, your plants will be potted with a bit more style than before.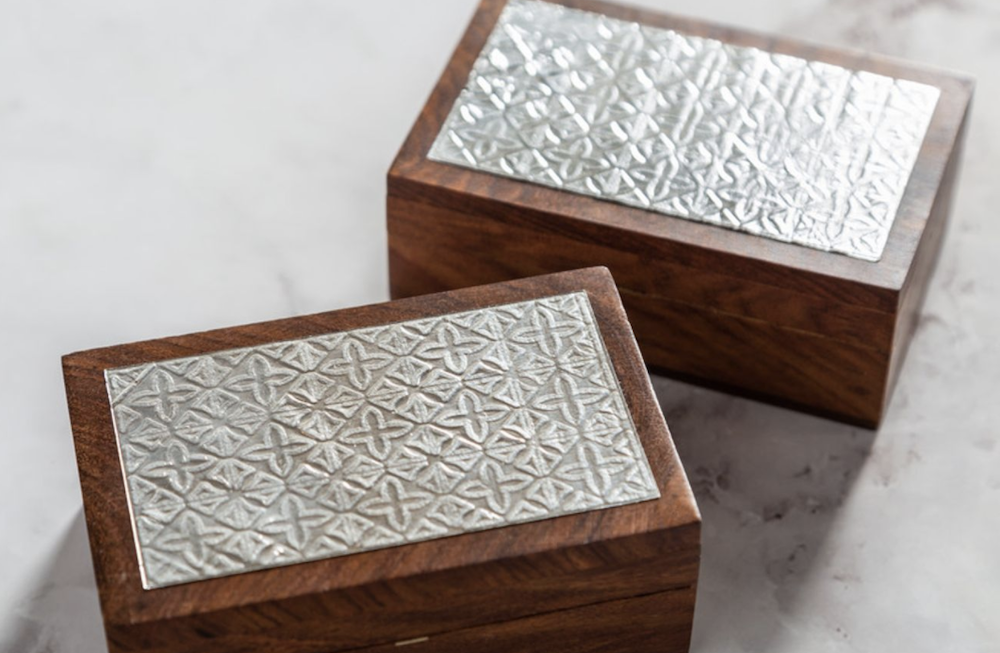 Storage and organizational décor
Embellishing the lids of boxes, trunks, and cabinets– small and large– is a simple upgrade you can make to fit into the metallic décor trend. As with our metallic jewelry box décor project, you can deboss aluminum or other foil tapes to etch unique and intricate images onto its surface. This also fits well within a more rustic or vintage-looking design aesthetic, making it a versatile way to fashion metallic décor into your lifestyle.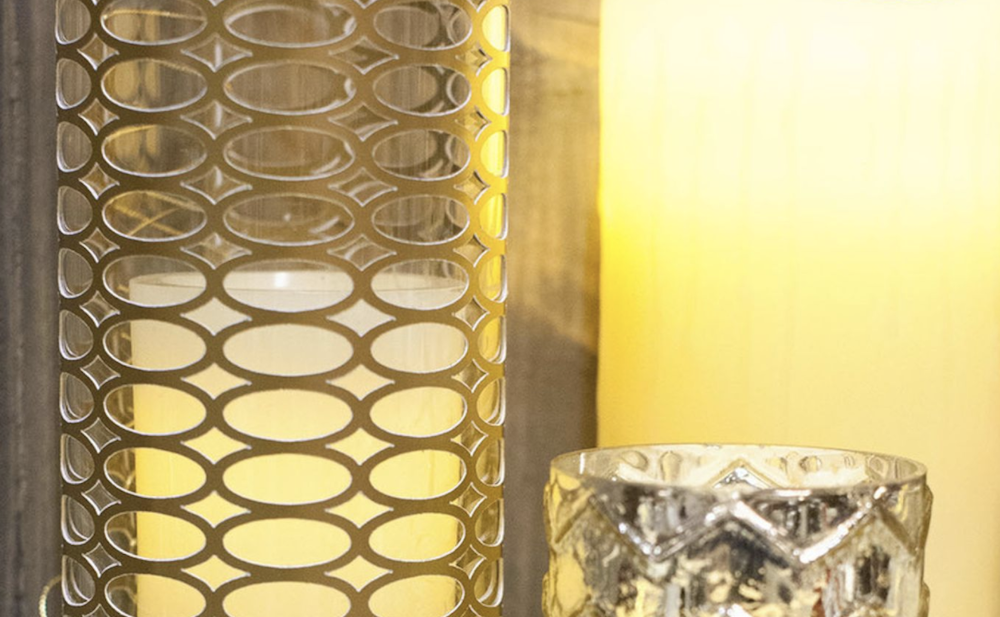 Gold laden luminaries
Light sources shine even brighter when enrobed in metallics. Placing a gold or silver lamp into your design provides a glowing accent to rooms of all sizes and styles. These striking materials soften when used to illuminate gentle lighting. Our candle oval pattern project is the perfect sleeve for your low-key lighting, creating a dramatically gorgeous effect.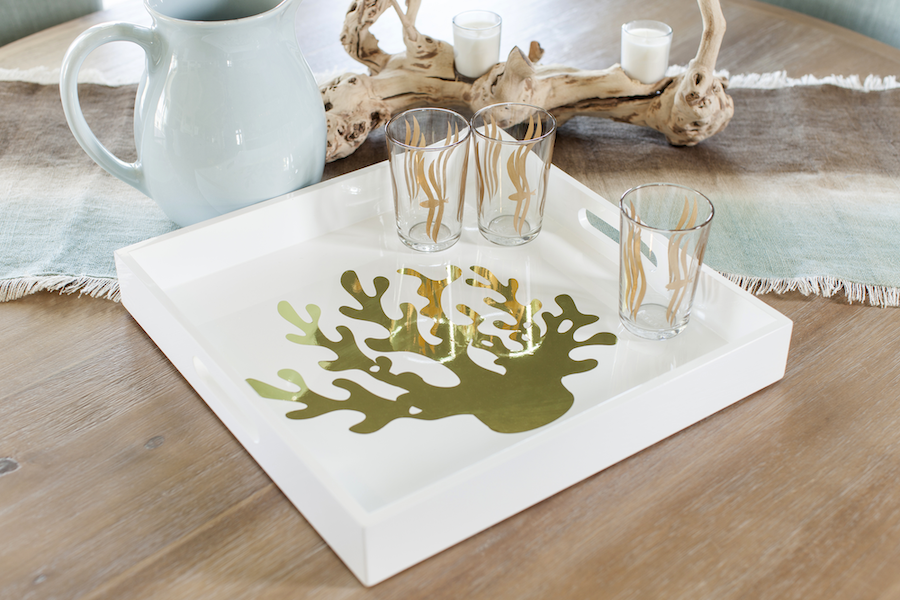 Serving and trinket trays
Sneaking decals and designs into serving trays is a great way to craft a functional piece of metallic décor. When laid bare, these boards reveal glittering and gleaming designs that add a subtle shine to your tabletop. Our sunburst tray, geometric gold and pink tray, and aquatic coral tray are all beautiful design options easily crafted with metallic materials.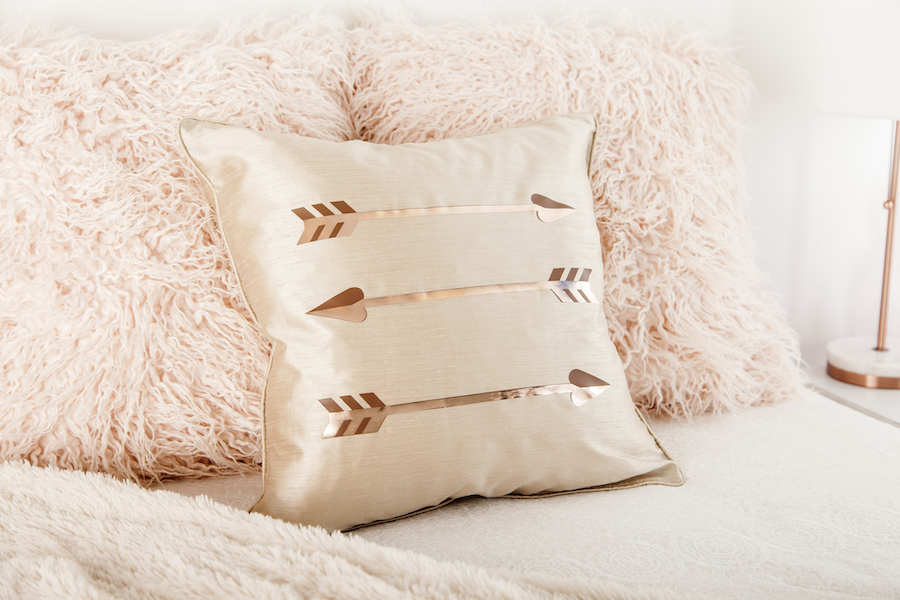 Pillow iron-on designs
Metallics may seem rigid, but incorporating them into blanket embroidery and iron-on pillow designs soften them right up. Adorning your couch or bed with metallic accent pillows– like these abstract iron-on or modern rainbow designs– adds just the right amount of luster to your lounge furniture.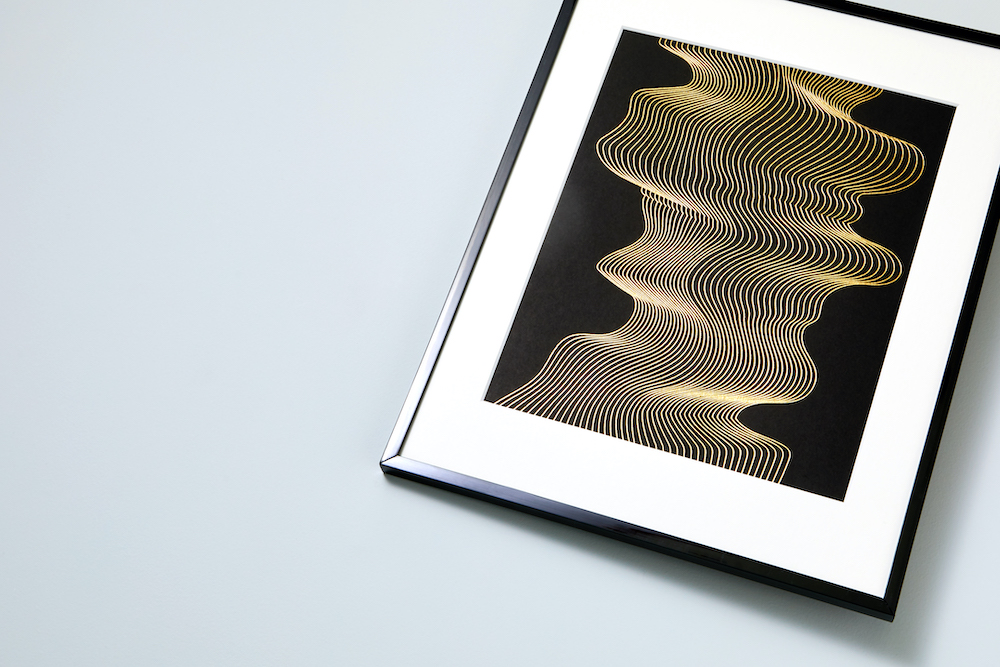 Radiant wall décor
Poster prints and gallery walls are all the rage! Now is the perfect time to craft custom wall art using Cricut machines and materials. Pairing gold or silver foil designs against dark matting, frames, or wallpaper can make the art pop even more. Play around with colors and materials, customizing our line art home décor for an organic yet ornate look.
How do you plan to add a bit of metallic décor into your home design? Show us your shining creations on social using #cricutmade! If you're looking for additional design trend inspo, learn to create organic modern décor and pastel prints in our other recent articles.