The upcoming school year looks different for so many kids. As a mom of six, five of my kids (my youngest is only 2-years old) are going back this fall. So, I know how hard it is to manage all the difficult decisions for back-to-school.
It's important to me that my kids feel a sense of fun when it comes to planning back-to-school, especially while having to navigate this crazy year. That's where my Cricut machine comes in. With it, I am excited to create personalized T-shirts and signs for their first day.
Below are a few of my favorite ideas, along with T-shirts I made for my kids, to give you inspiration. There's also an iron-on T-shirt tutorial further down if you prefer to skip there directly.
Class of 2032
We love this cute shirt from Our Photo Diary that can be updated for each year, or design your own in Design Space.
No Prob-llama
This shirt from Hello Creative Family may be used for a student or teacher heading back to school.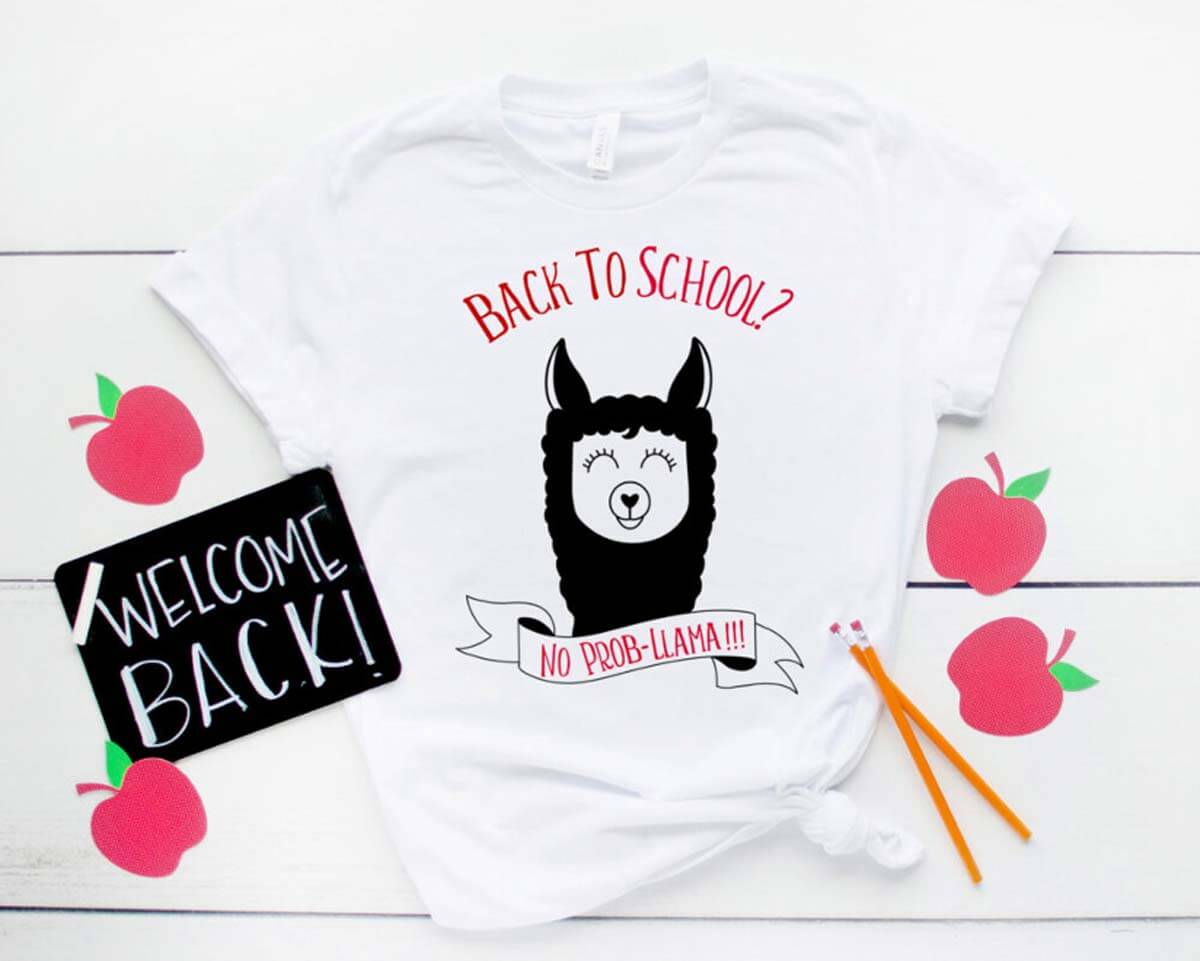 Back-to-Home School
If your kids are virtually learning or homeschooling this year, here's the perfect shirt project from Design Space.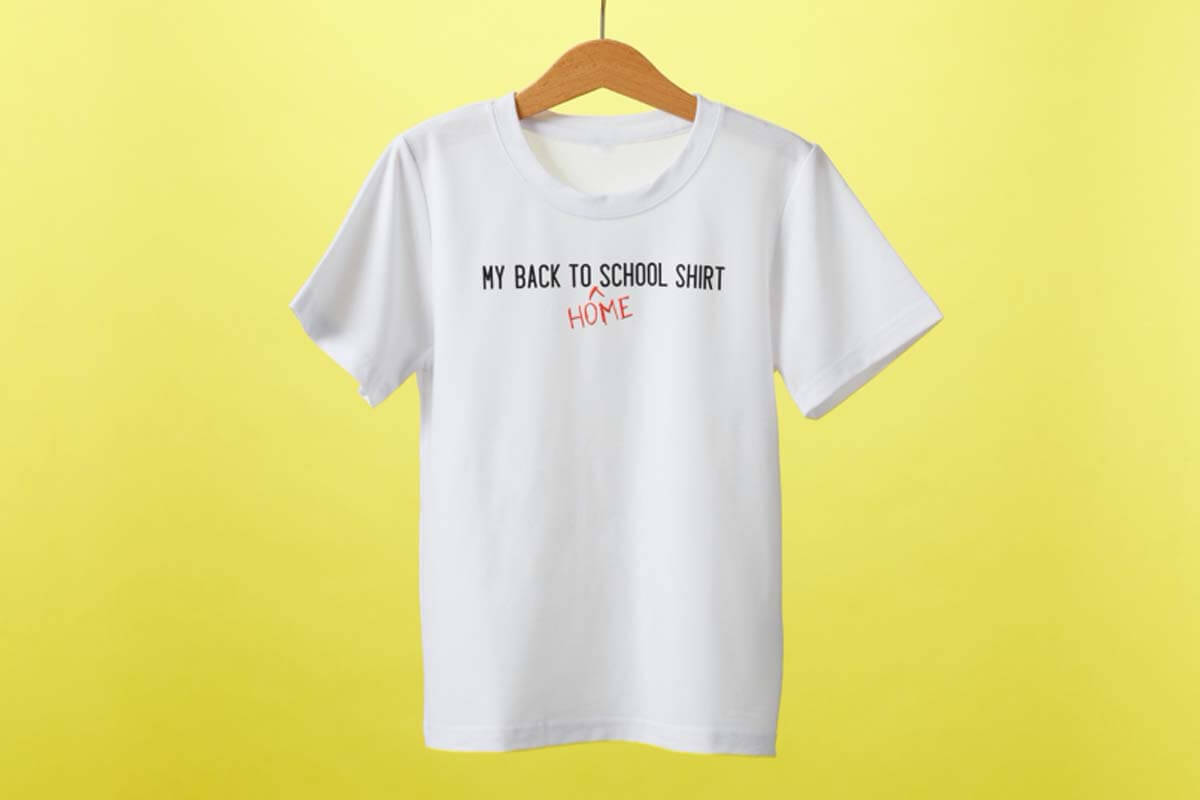 Ready to Rule the School
Get your kids ready to rule the school with this great shirt design below from That's What Che Said.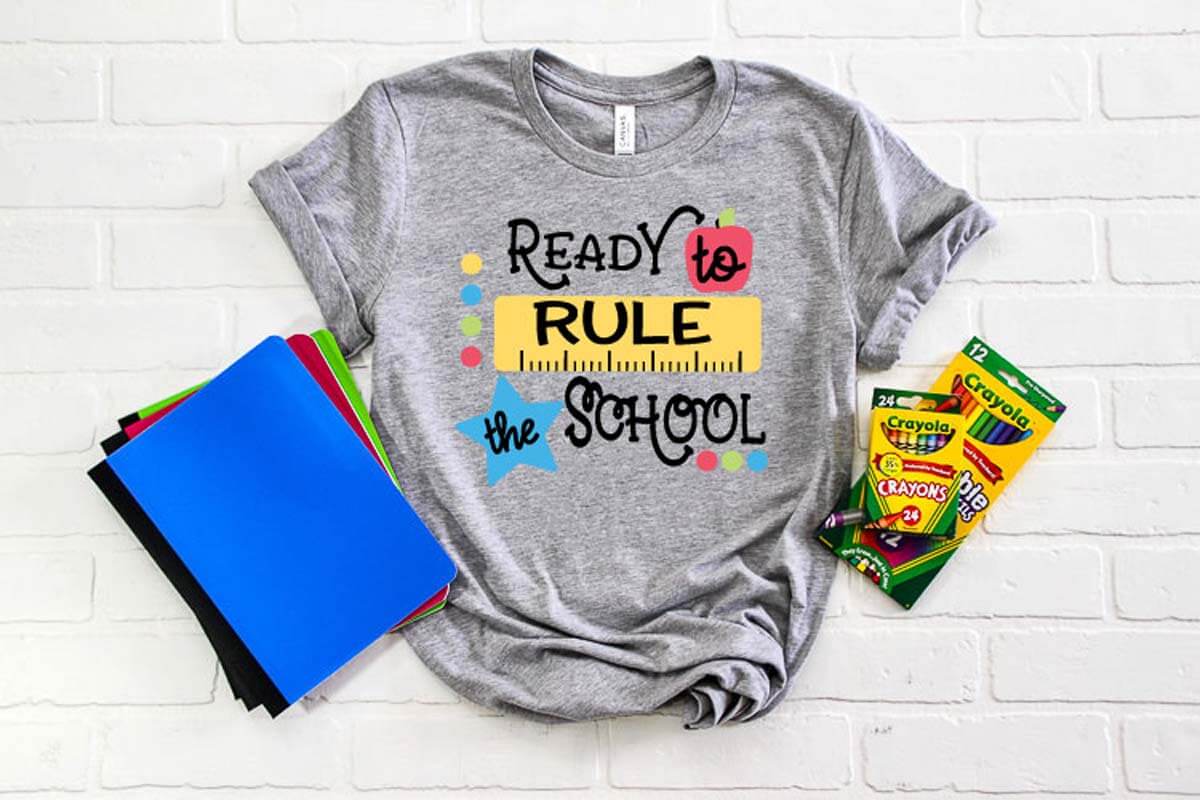 Virtually there
Don't skip the first day of school pictures if you are distance learning! Check out this design from Design Space to start the virtual school year.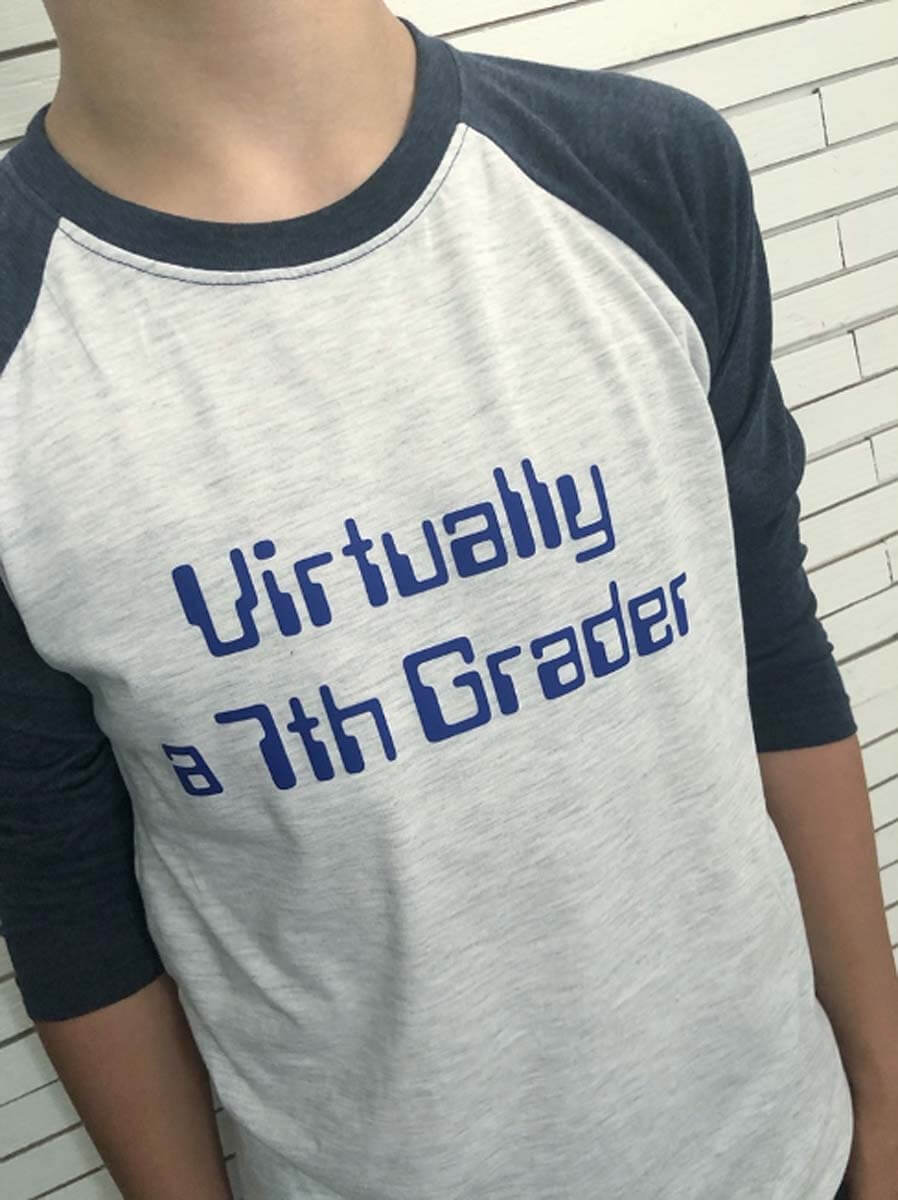 Teachers make a difference
Need the perfect shirt for teachers who are headed back to a virtual classroom? Find the below design here in Design Space.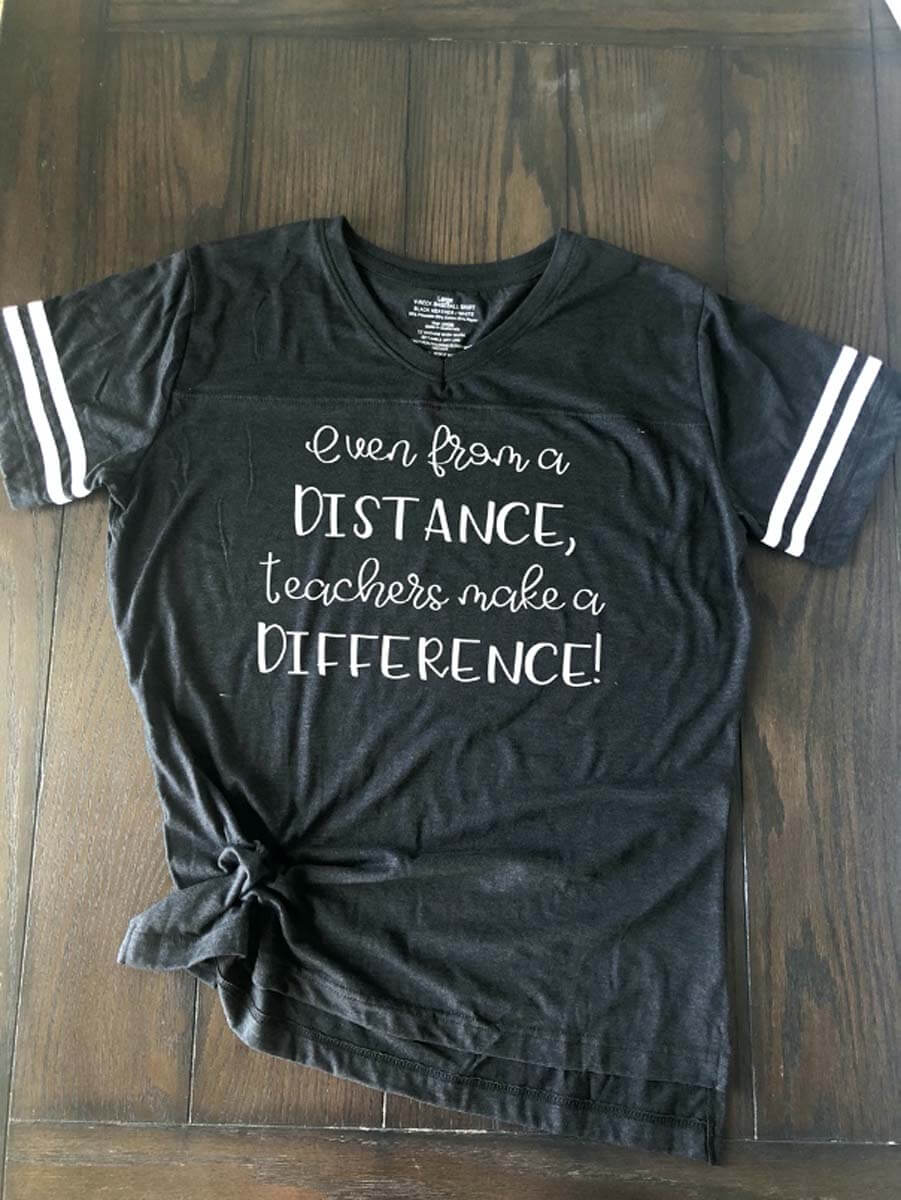 First Day signs
Don't forget about that first day of school sign! Here is a quick easy design. If you use removable vinyl, you can reuse the sign again and again (and in my case, again and again for my five kids) for different grades.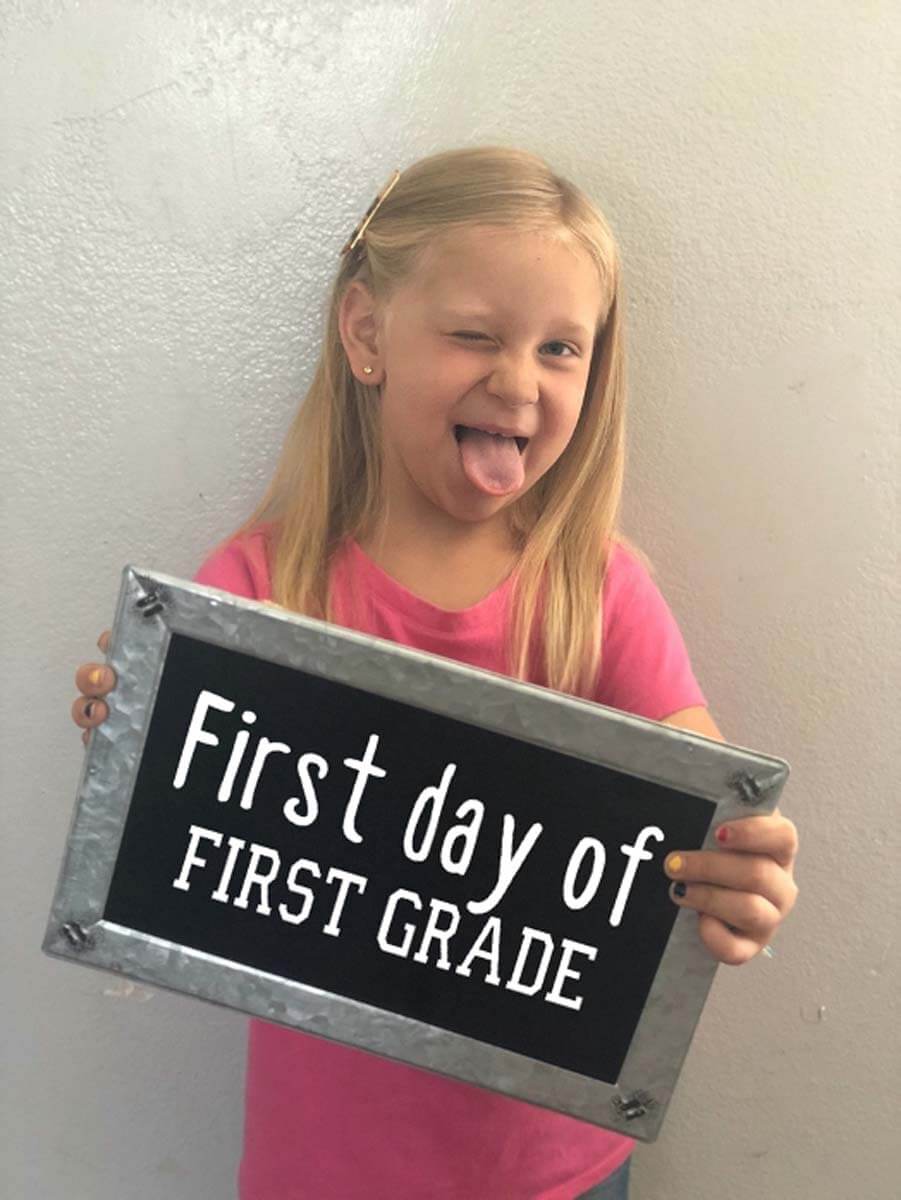 Remember all the special things from each grade using this design from Ginger Snap Crafts.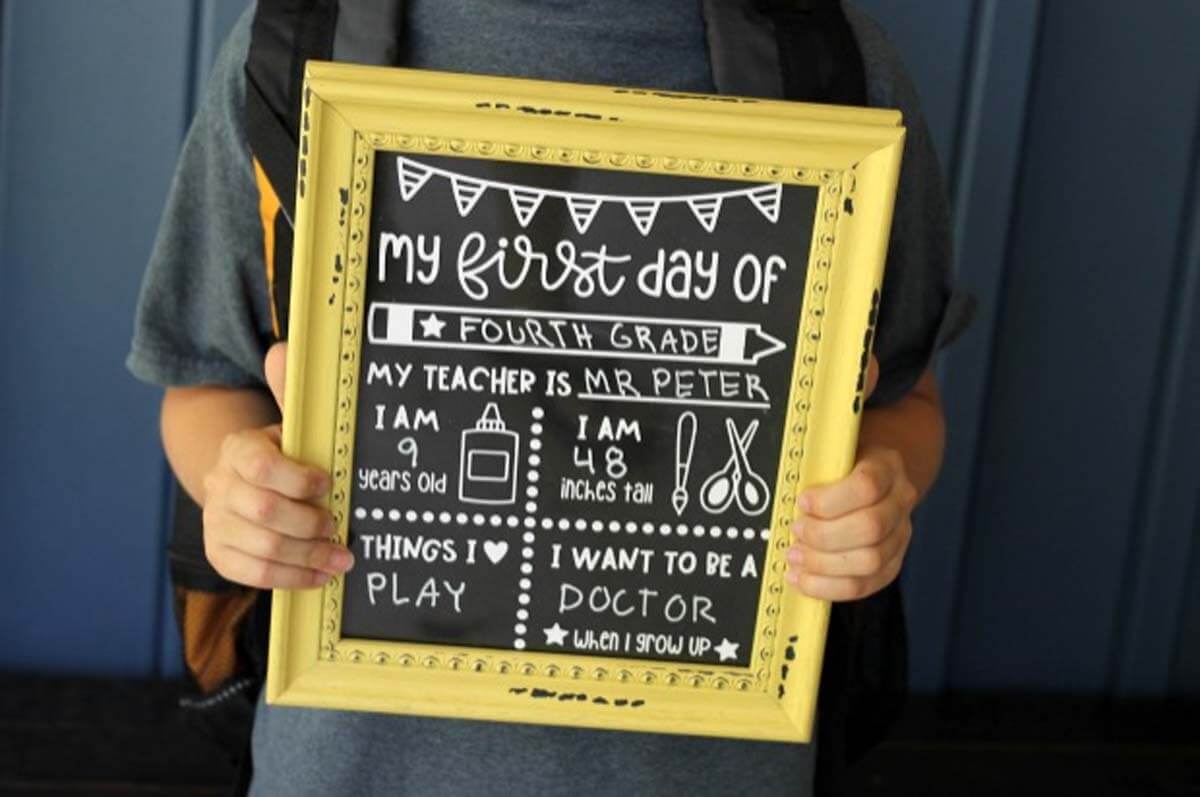 There are signs specifically for virtual schooling too, like this design.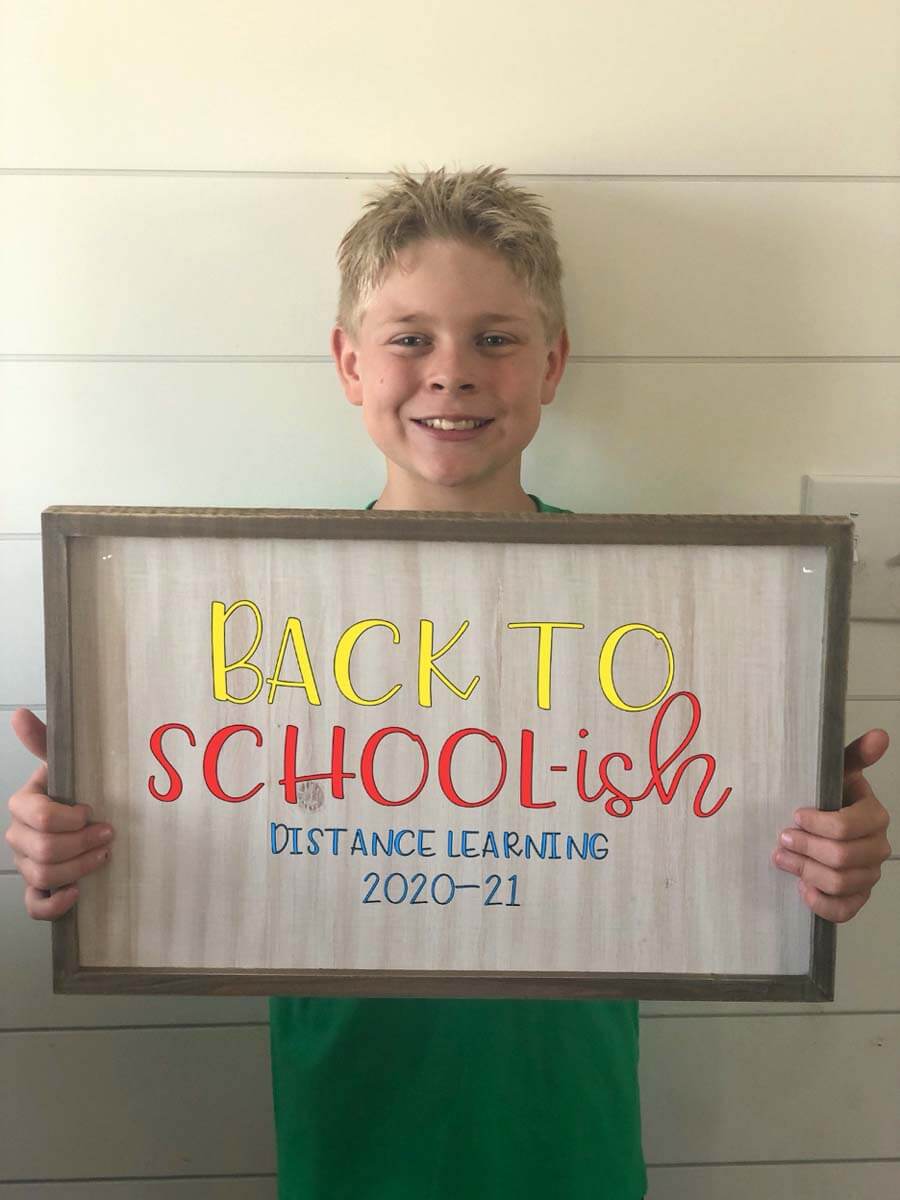 Game On t-shirt tutorial
The new school year is just around the corner. To help you get started, here are steps to making a great back-to-school shirt.
You can find the design for this Game On shirt in Design Space.
Game over, back to school
Step
Be sure to adjust the image to the size that will work best for your shirt. I'm making this T-shirt for a 4th grader who is sized 10/12, so I'm doing a 7″ long design.
Step
After you have sized your design, click Make It button. Make sure that you mirror your image (as shown) and Continue.
Step
Select the correct material in Design Space and correspondingly, place the material onto the machine mat. Load the mat with material by pressing the flashing arrow as you gently feed the mat into the machine. Then press the flashing C to start cutting.Unload the mat from the machine and remove the material by slowly peeling the mat away from the material (rather than the material off the mat) to keep it from curling.
Step
Weed (remove the negative from) your design and center it onto your shirt. A good rule of thumb is to place the image 3 fingers width below the collar.
Step
Use the Cricut Heat Guide to find the appropriate temperature and timing to press your material. Since I'm using Everyday Iron-on on a 100% cotton shirt, I will set my EasyPress 2 at 315°F and preheat it for 5 seconds first. The preheat is important because it helps remove any moisture that might be in the shirt. Then, I will press it for 30 seconds on the front, flip the shirt over, and press for 15 seconds from the back.
Step
Let the design cool. Then, remove the backer sheet to reveal your finished project.
We hope these DIY ideas give you some inspiration to celebrate the first day of school. Show us what you make for Back to School using #cricutmade.
Search How-To
I want to make...