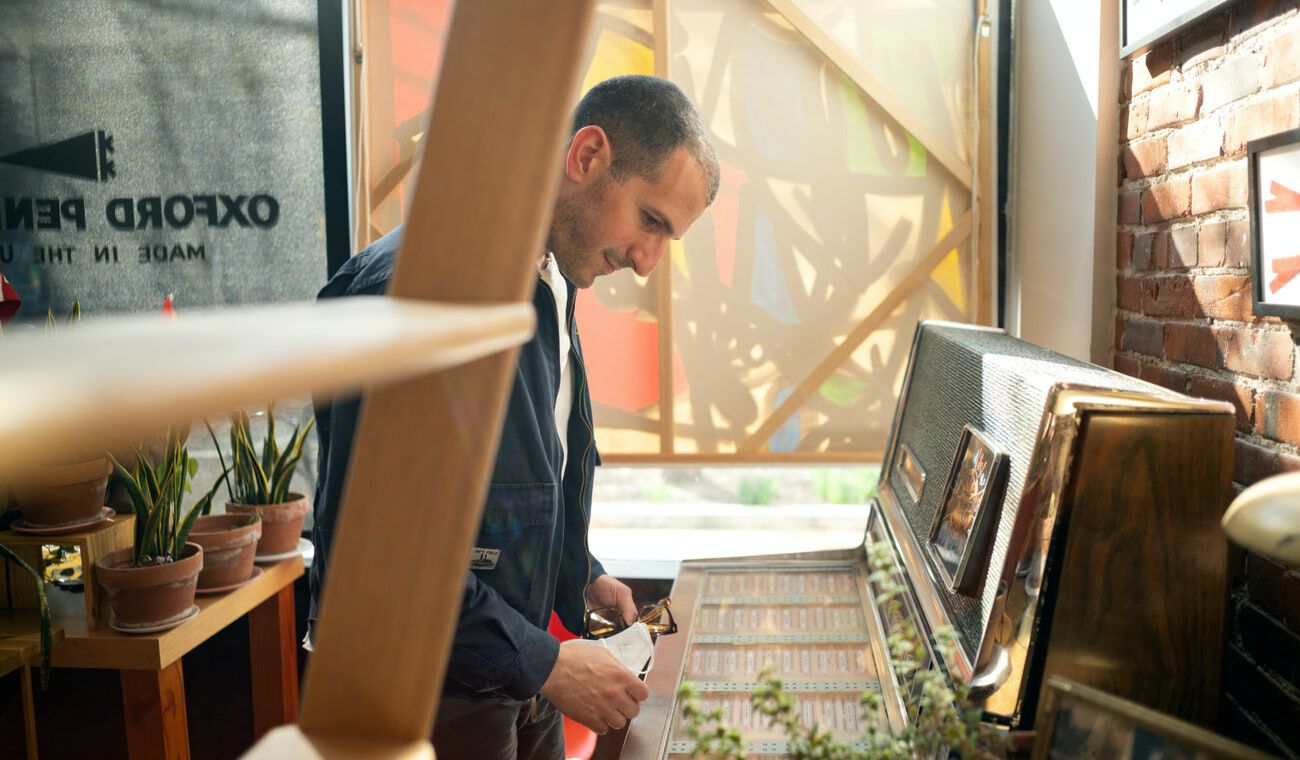 Maak kennis met Dave Horesh, eigenaar van Oxford Pennant, een winkel voor herdenkingsvlaggen. Traditioneel handwerk met een moderne twist.
Mensen hebben denk ik een natuurlijk affiniteit voor vlaggen. Een vlag brengt de abstracte ideeën van mensen tot leven in iets tastbaars. Neem bijvoorbeeld een vaandel uit iemands collectie. Dat vaandel vertelt je echt verhaal over het leven dan de eigenaar.
Hoe is je bedrijf ontstaan?
Ik ben het bedrijf begonnen met een van mijn beste vrienden. Tijdens een veiling kwamen we een oude, klassieke vaandel tegen. Ik zei: "Waar zou je zoiets laten maken?" Mijn vriend had geen idee.
Oorspronkelijk wilden we vaandels maken die met Buffalo te maken hadden. Daarmee zouden we naar Buffalo-festivals gaan en hopelijk voldoende geld verdienen om na afloop een biertje te kopen.
Maar mensen zagen onze Instagram en zeiden: "Wauw, dat ziet er mooi uit. Ik wist niet dat iemand deze nog maakte. Kun je er een maken met de naam van mijn kind erop? Of met de naam van mijn school? Of met de naam van mijn stad?" En we bleven maar ja zeggen.
Al snel groeide ons idee uit tot realiteit; een echt bedrijf. Ik kan het nog steeds niet echt geloven.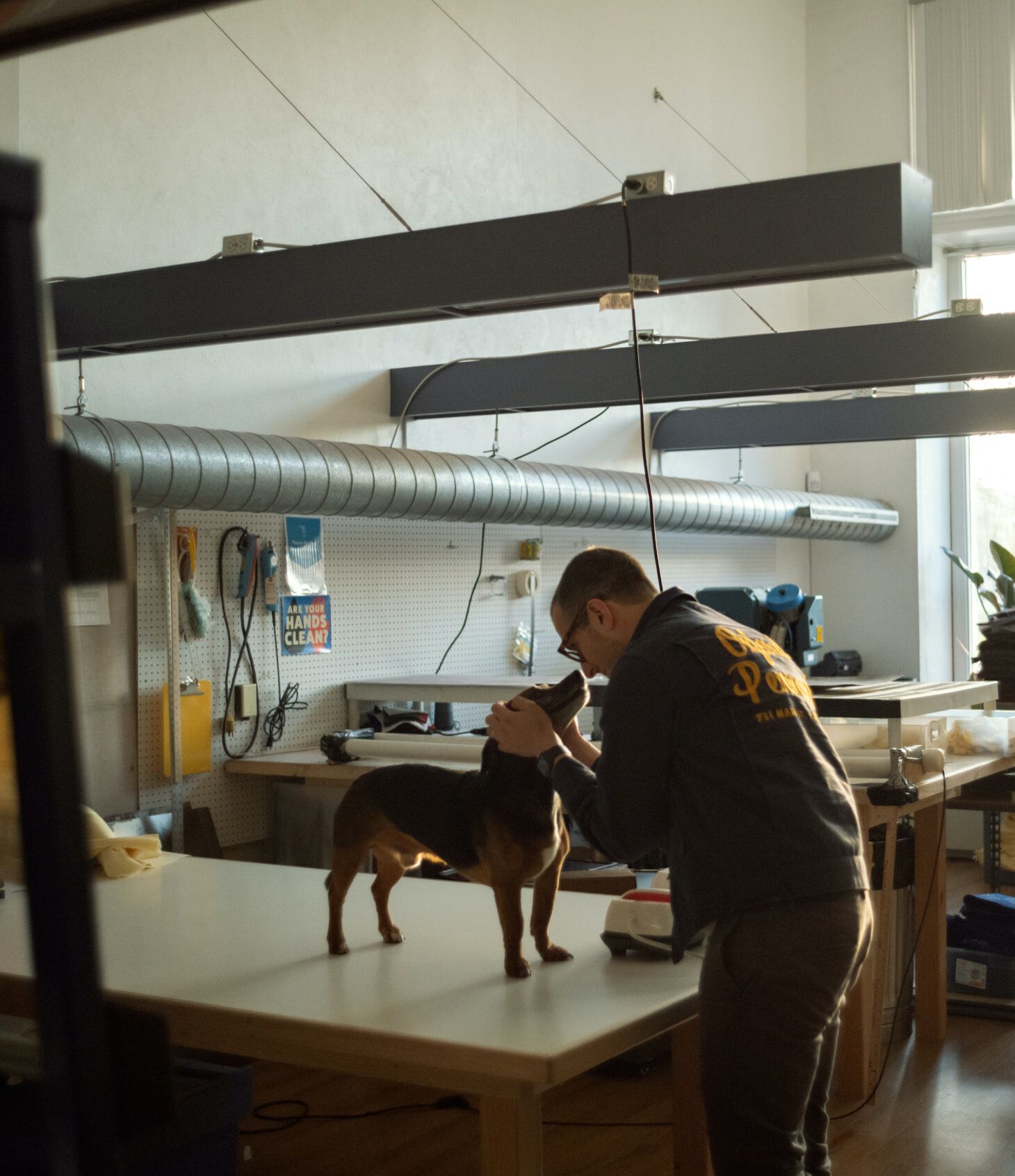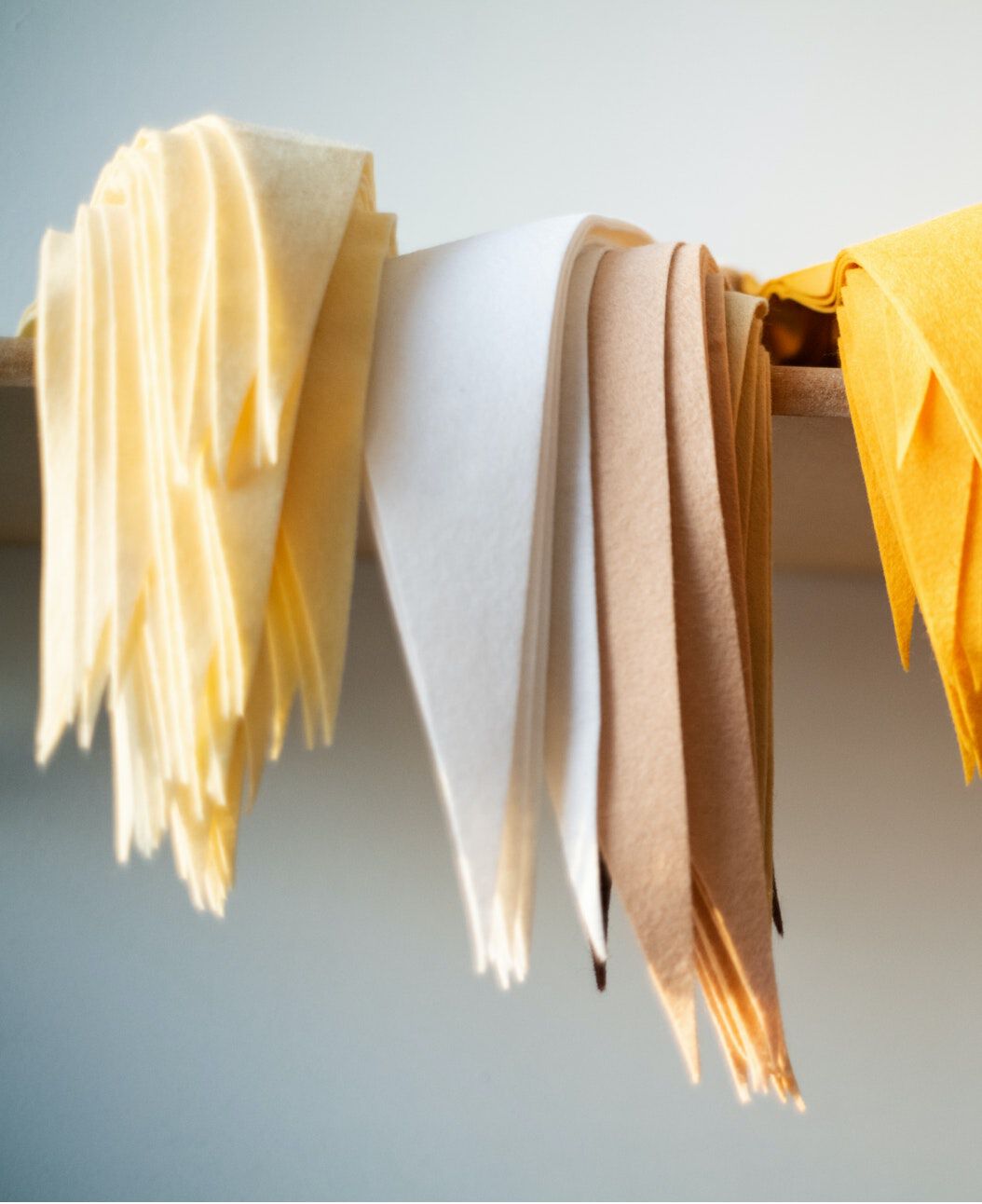 Hoe til je je ambacht naar een hoger niveau?
Onze eerste vaandels zijn meer volkskunst. Geen van die vaandels is industrieel gefabriceerd. Het waren gewoon mensen met een schaar die een driehoek uitknipten, en daarna met naald en draad aan de slag gingen.
We hebben de ultieme maatstaf en dat is het oude spul. Als we het net zo mooi kunnen maken als de makers in het begin van de 20e eeuw, doen we meestal iets goed.
We kochten onze Cricut-machine aanvankelijk om te checken of we echt konden maken wat we in gedachten hadden, voordat we zeiden, "Oké, we kunnen dit. Laten we meer mensen aannemen. Laten we een grotere machine kopen."
Ik vond het zo'n gaaf ding.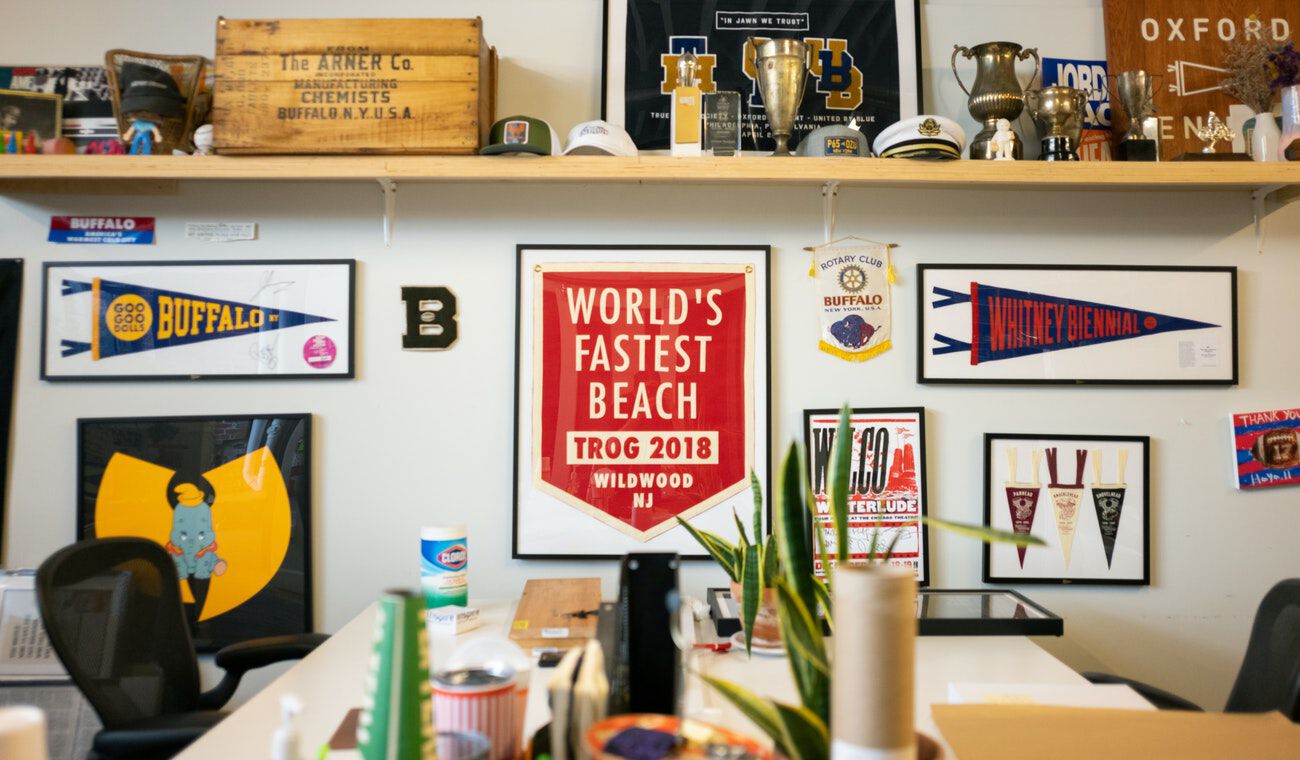 Wat is het verschil tussen de industriële snijplotter en Cricut?
Cricut is in wezen een kleine versie van een extreem hoogwaardige industriële snijplotter, maar de machines van Cricut zijn de perfecte aanvulling op een grotere machine. Met de Cricut-machine maken we vooral prototypes. Een klant wil nou eenmaal soms eerst een voorbeeld zien voordat ze een grote order van duizend stuks plaatsen.
Met Cricut kunnen we een project opzetten, de stukken snijden en naar de volgende fase van de productie gaan.
Een paar weken geleden konden we de grotere machine even niet gebruiken. Dus toen belde ik Carly en vroeg ik: "Kunnen we niet gewoon de Cricut-machine gebruiken?"
Voor de dringende bestellingen die de deur uit moeten, is het antwoord meestal "Ja!"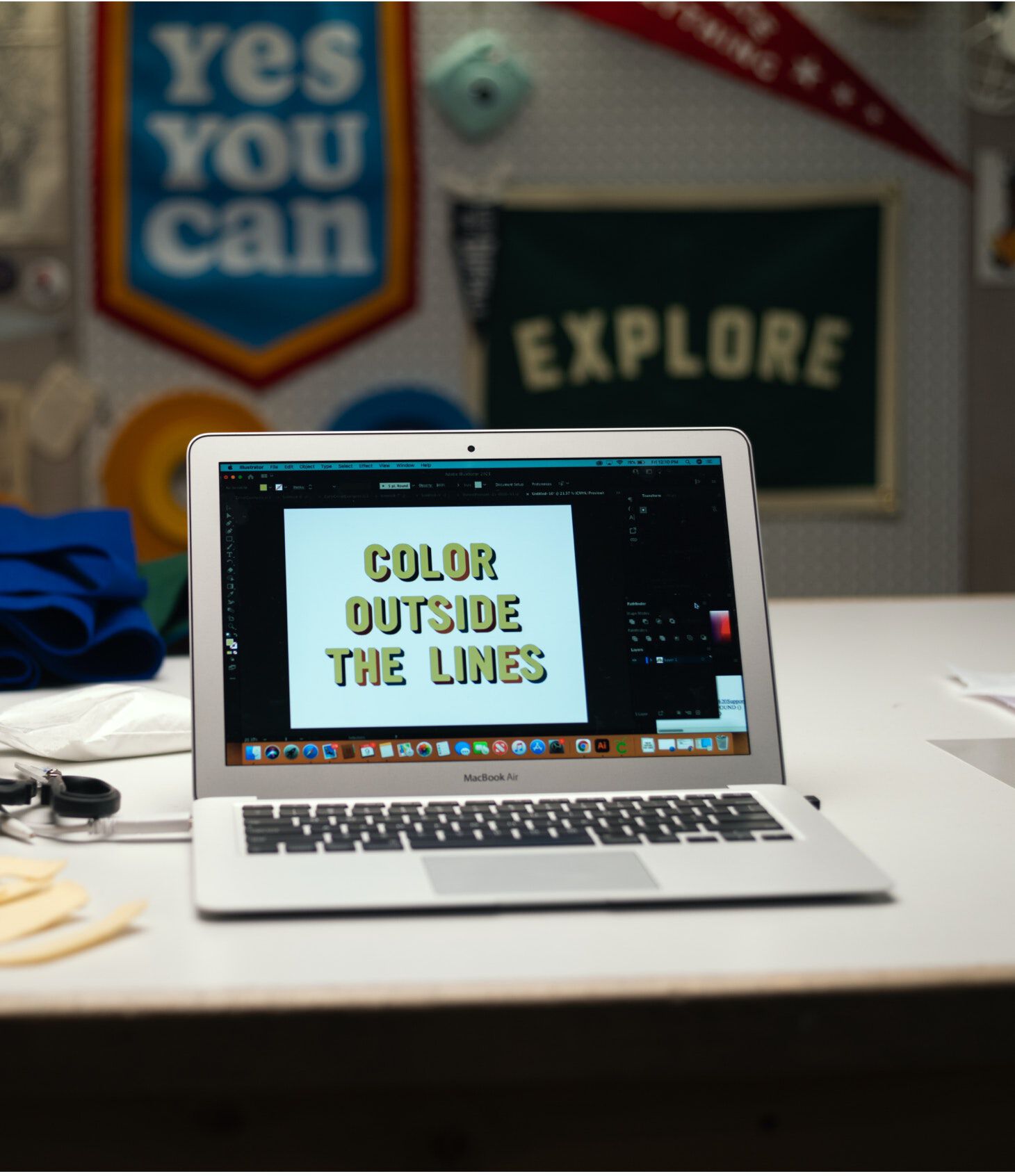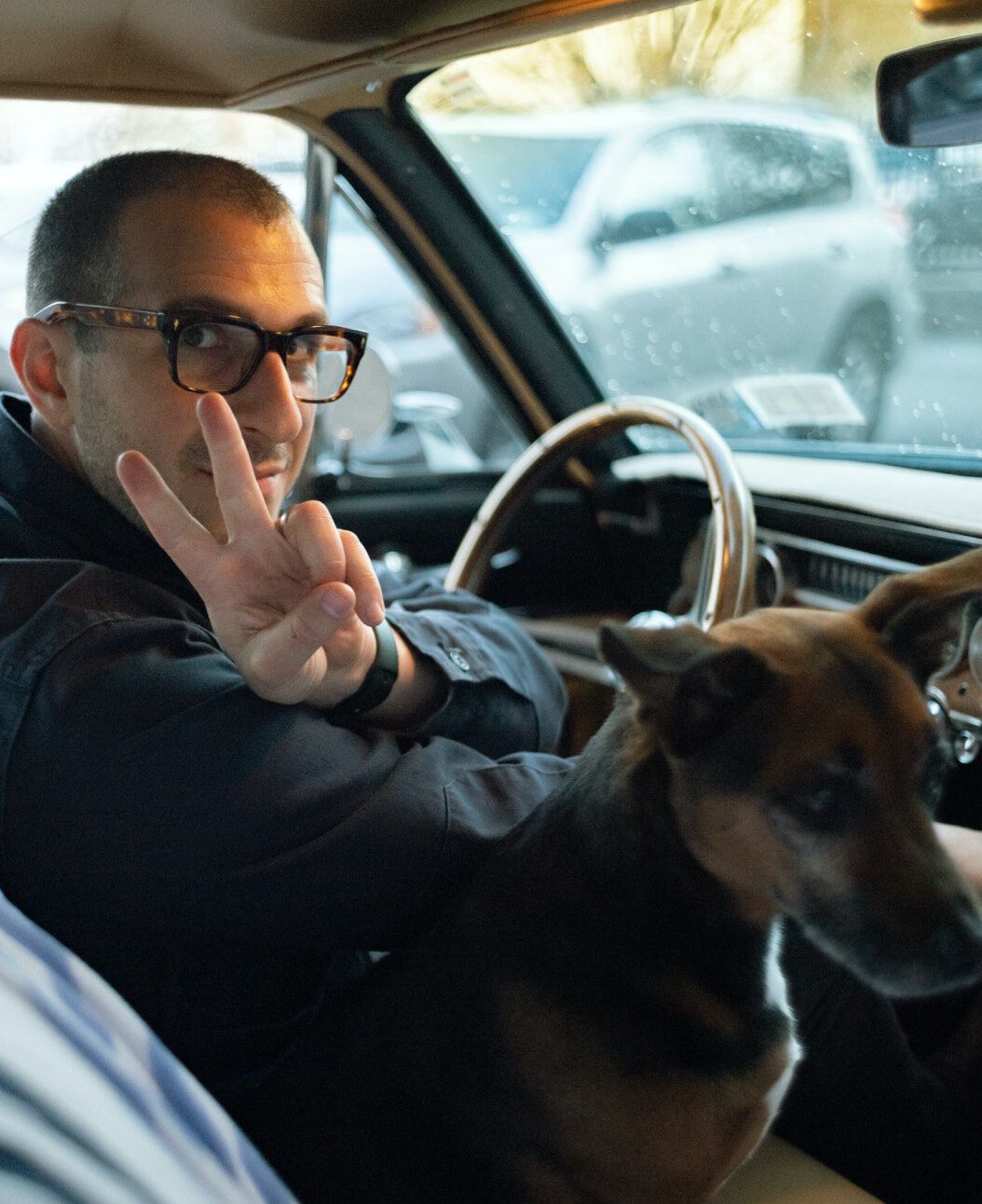 Hoe raakt jouw creatieve werk iemands leven?
Het is misschien niet het meest winstgevend, maar ik vind het altijd erg belangrijk dat iemand een eigen Oxford-vaandel kan hebben. Nu ons bedrijf snel groeit, geloof ik dat als we één bijzonder product voor één persoon kunnen maken en we dat vaak genoeg kunnen doen, ons bedrijf nog tientallen jaren lang zal meedraaien.
Ik wil graag een product maken dat onderdeel wordt van iemands leven. En ik geloof dat we dat kunnen.