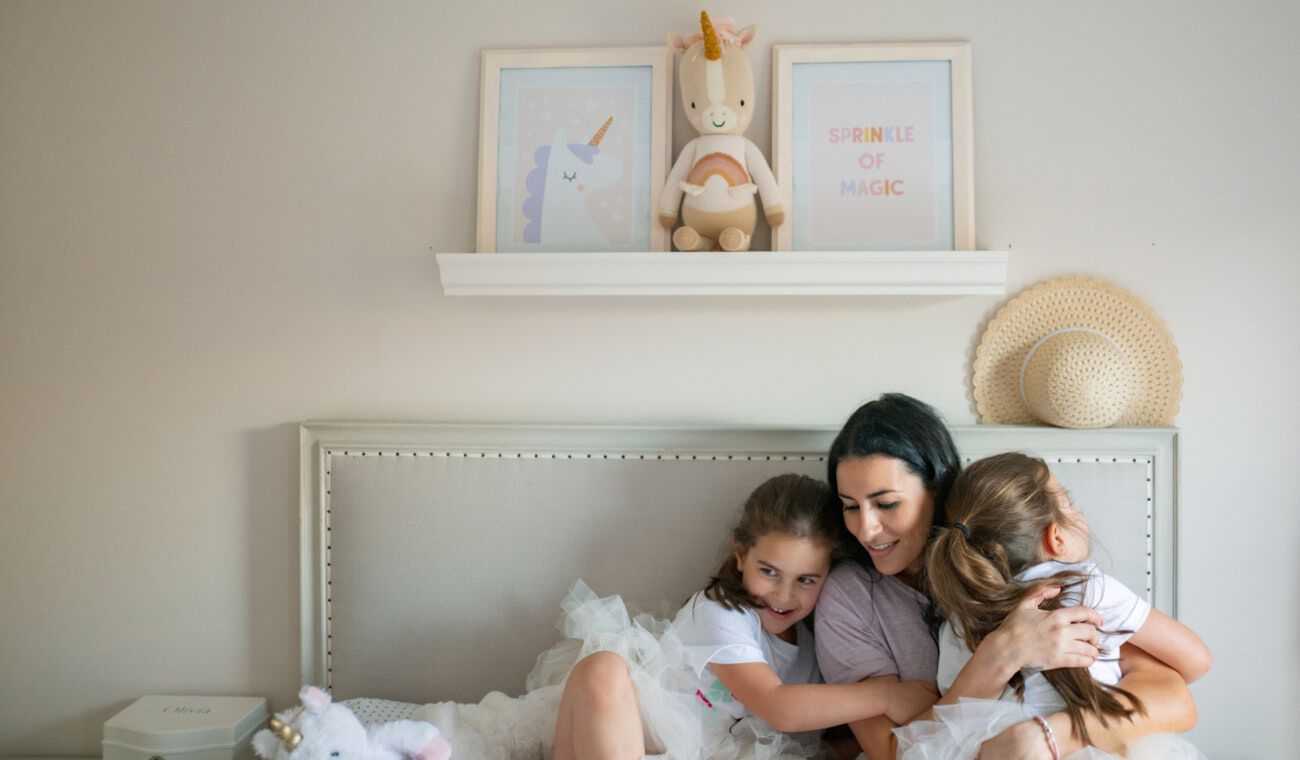 Maak kennis met Mimi Markopoulos, een moeder en doe-het-zelver die haar creatieve uitlaatklep vond door thuis te handwerken.
Handwerk betekent veel voor mij. Ten eerste is het een soort medidatiemoment voor me. Het geeft me tijd om na te denken. Het geeft me de tijd om creatief te zijn. Het is gewoon een heerlijke uitlaatklep voor me. Het geeft me een ander doel. Het geeft me een goed gevoel.
Waarom heb je een Cricut-machine gekocht?
Twee jaar geleden zocht ik een creatieve uitlaatklep. Naast het moederschap, wat het allerbelangrijkste is in mijn leven. Ik was nooit met kunst bezig en maakte nooit iets. Dat begon pas toen ik mijn Cricut-machine kreeg. Het gaf me zelfvertrouwen want ik kon er zoveel verschillende dingen mee maken. Of het nu een T-shirt, een stoer bord of gepersonaliseerde bekers zijn. Hiervoor keek ik op Etsy en kocht ik alles. Nu kan ik het zelf maken.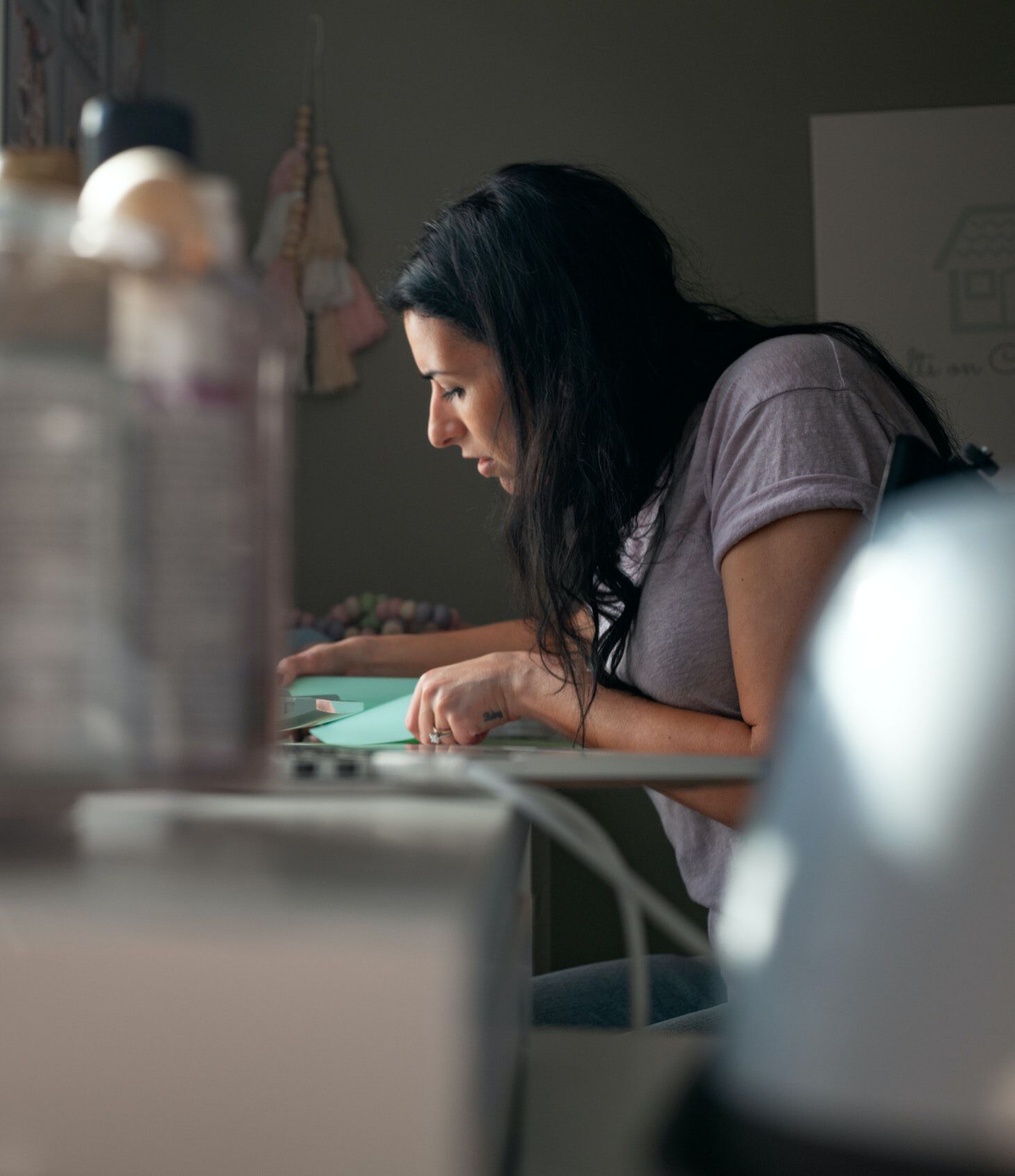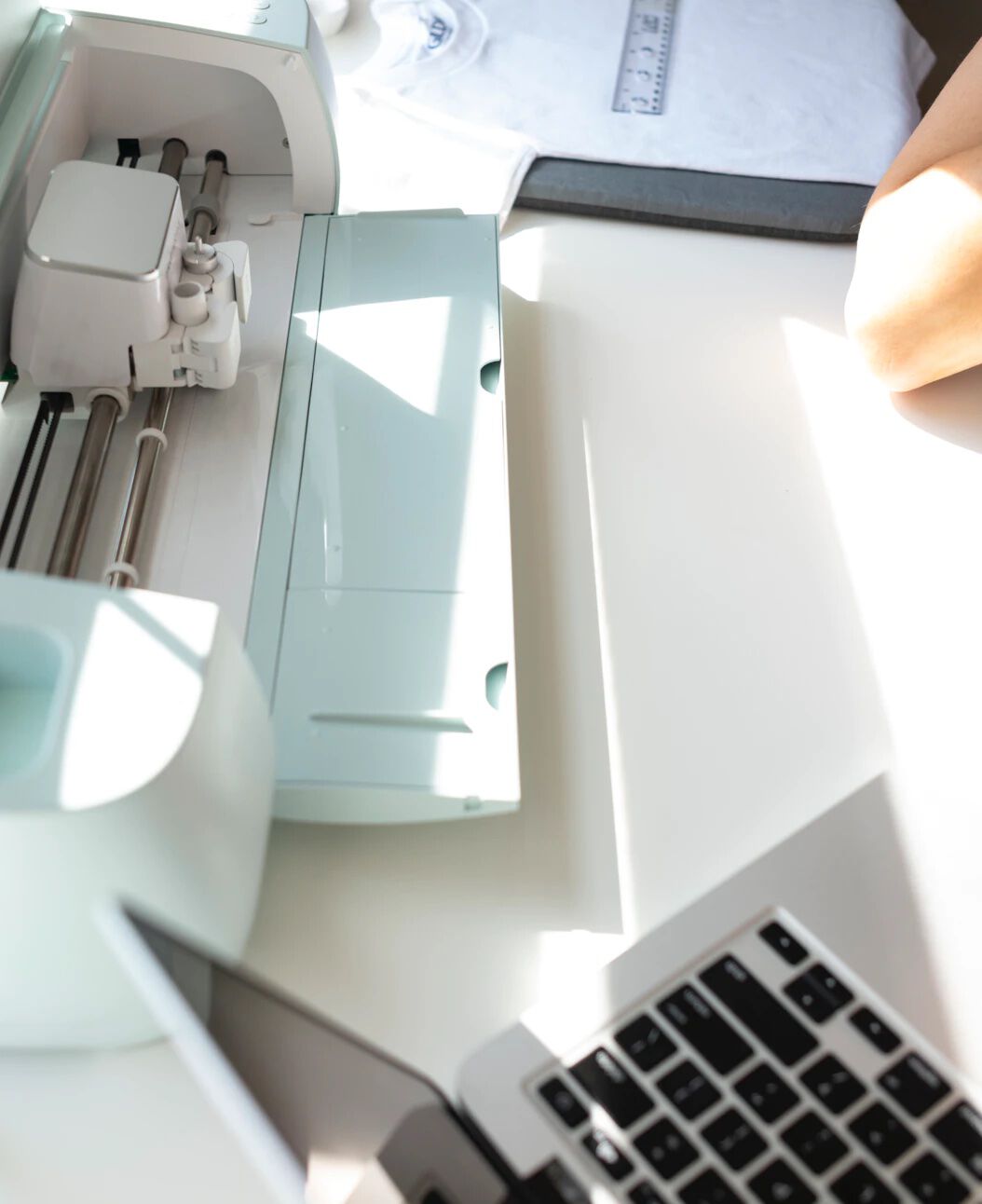 Doen je dochters ook met je mee?
De meiden zijn helemaal gek van knutselen. Wanneer ik iets maak kijken ze altijd mee. We zijn nu altijd samen bezig. Als ik ze vertel dat we gaan knutselen, maakt ze dat helemaal blij. Het is ons bijzondere moment samen. Het is zo leuk om samen te creëren, en ik wil dat ze die creativiteit levenslang blijven gebruiken.
Ik hou er niet van mijn verjaardag groots te vieren, maar mijn kinderen zijn dol op verjaardagen, en zeker op die van mij. Dit jaar hielpen ze me met het versieren van de ballonnen, en hebben we samen decoratie voor op de taart gemaakt.
Het klinkt zoetsappig, maar ik geloof echt dat het beste cadeau iets is dat met liefde zelf is gemaakt.
Denk je dat iedereen creatief is geboren?
Ik geloof dat iedereen creativiteit in zich heeft. Maar mensen hebben soms wel een duwtje in de rug nodig. Dat duwtje kreeg ik van mijn Cricut-machine. Die heeft eindeloze mogelijkheden en je kunt er letterlijk alles mee maken. Ik kan mijn leven niet voorstellen zonder.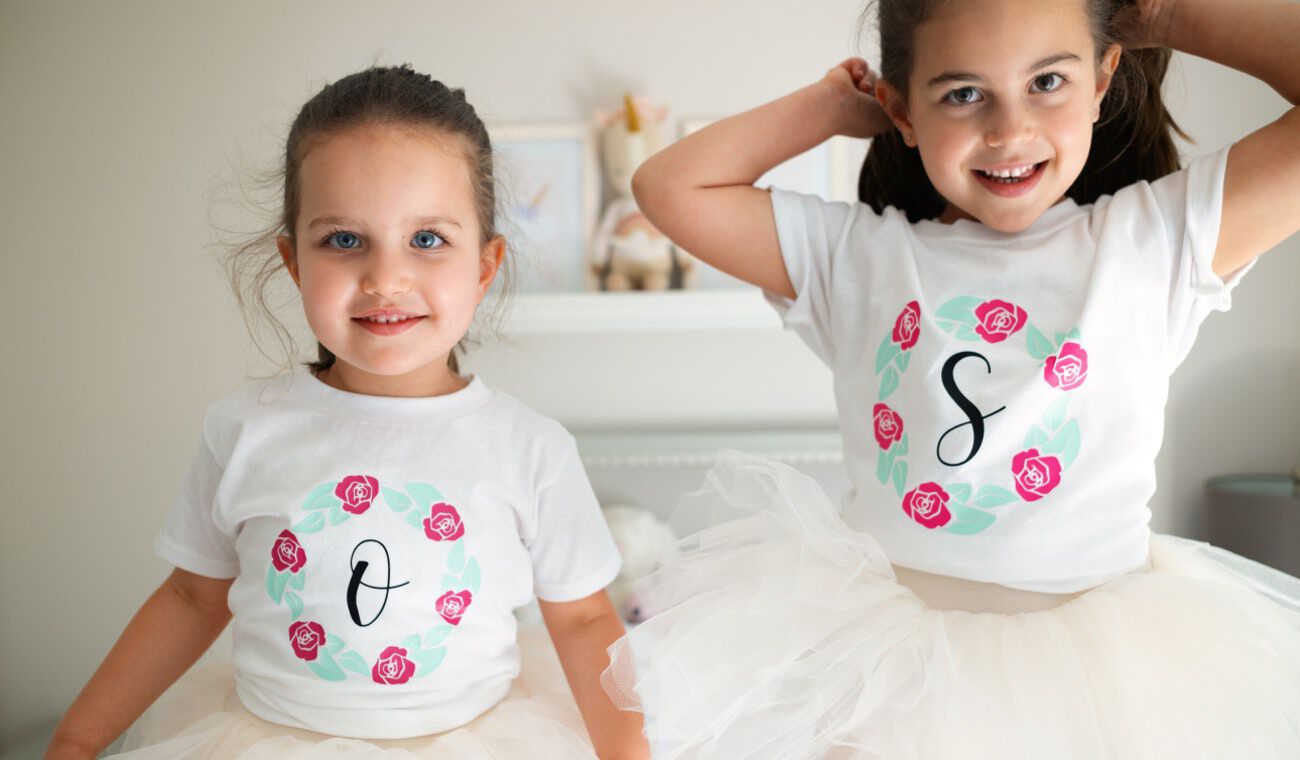 Hoe zou het leven zijn zonder handwerk?
Saai. Heel saai. Ik zou niet weten wat dan te doen. Nu ben ik elke dag met handwerk bezig. Ik maak elke dag iets, dus ik kan me geen leven zonder voorstellen.
Hoe ziet de Cricut Community eruit?
Die is enorm. Ik bedoel, er zijn miljoenen mensen betrokken bij de community. We vinden elkaar allemaal via hashtags en dat soort dingen. Je leert veel dankzij de community, want je ziet wat andere mensen maken en dat motiveert. Dan wil ik ook zoiets maken of zijn het dingen die ik nooit zelf zou bedenken.
Ik spreek maandelijks af met andere Cricut-makers. Dan maken we allemaal iets en delen we onze creaties.. Dat brengt onze community denk ik samen. Het is ook heel leuk om te zien wat anderen maken. Dat zijn mensen van over de hele wereld. De reden dat we contact hebben is letterlijk ons handwerk dat we het allemaal met Cricut-machines maken. Dat is zo tof.