Los Angeles, Californië, VS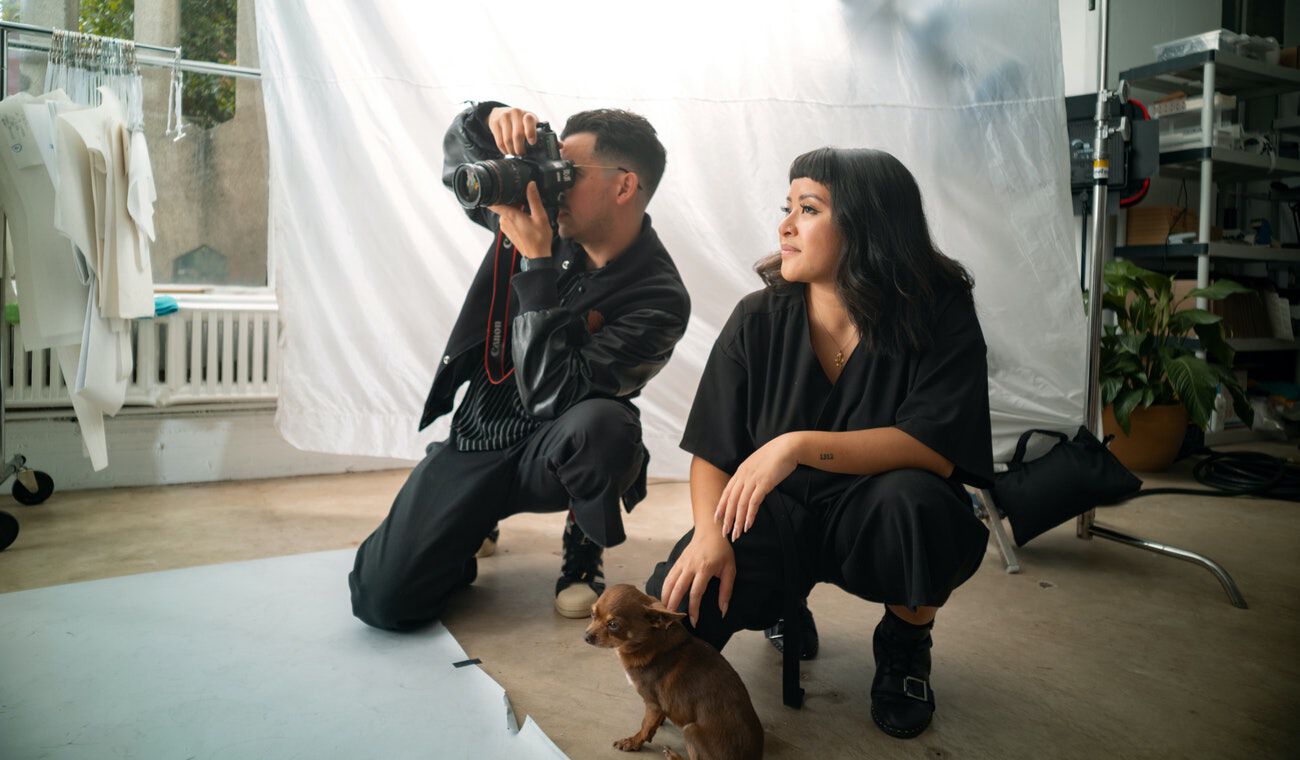 Maak kennis met Reina Acab en Anthony Sosa, oprichters van même - een kledingwinkel die kleding op maat maakt, en de creativiteit van kinderen stimuleert door ze keuzes te geven.
Wij zijn een kledingbedrijf dat doet wat, volgens ons, alle kledingbedrijven moeten doen. Onze missie is om iets te maken waaraan ze zelf hebben meegewerkt en ze zichzelf in zien. Dat maakt me echt gelukkig. Ik wil dat kinderen zich comfortabel voelen in wat ze dragen, maar ook super zelfverzekerd zijn en het gevoel krijgen dat ze tot alles in staat zijn. Ik wil dat ze denken: ''Wat wil ik de wereld vandaag over mezelf vertellen?'' Kleding doet dit voor iemand.
Hoe denk je dat Cricut in je werk past?
Het wordt heel leuk om dingen te snijden, maar ook om te spelen met ideeën en vormen op het vlak van kledingontwerp. Dat we de cadeau's van onze klanten straks kunnen personaliseren, betekent enorm veel voor ons. We hebben namelijk veel klanten die hun cadeau direct naar de ontvanger willen sturen. Met Cricut kun je die extra stap zetten om iets net wat persoonlijker te maken voor een klant. Daardoor kunnen we ons straks beter onderscheiden van anderen.
Cricut is geweldig omdat we onze proces kunnen stroomlijnen en direct voorbeelden kunnen maken, vooral omdat we veel van onze spullen zelf maken.
Het geeft ons denk ik ook wat meer flexibiliteit bij het maken van ontwerpen, want Design Space is super. Als we meer verschillende stijlen zoeken of iets unieks willen maken, kunnen we dat met Design Space.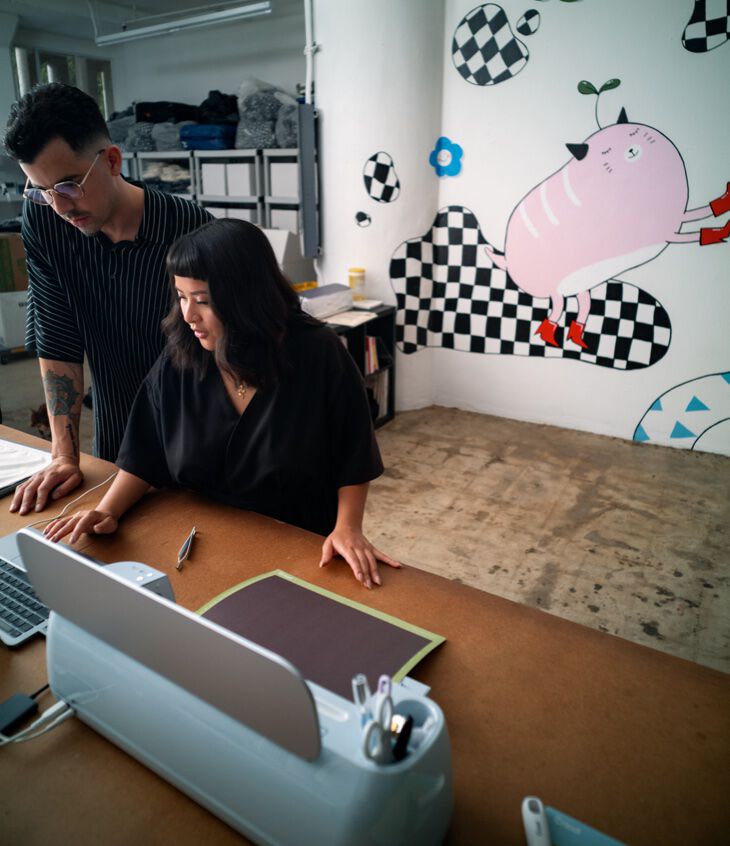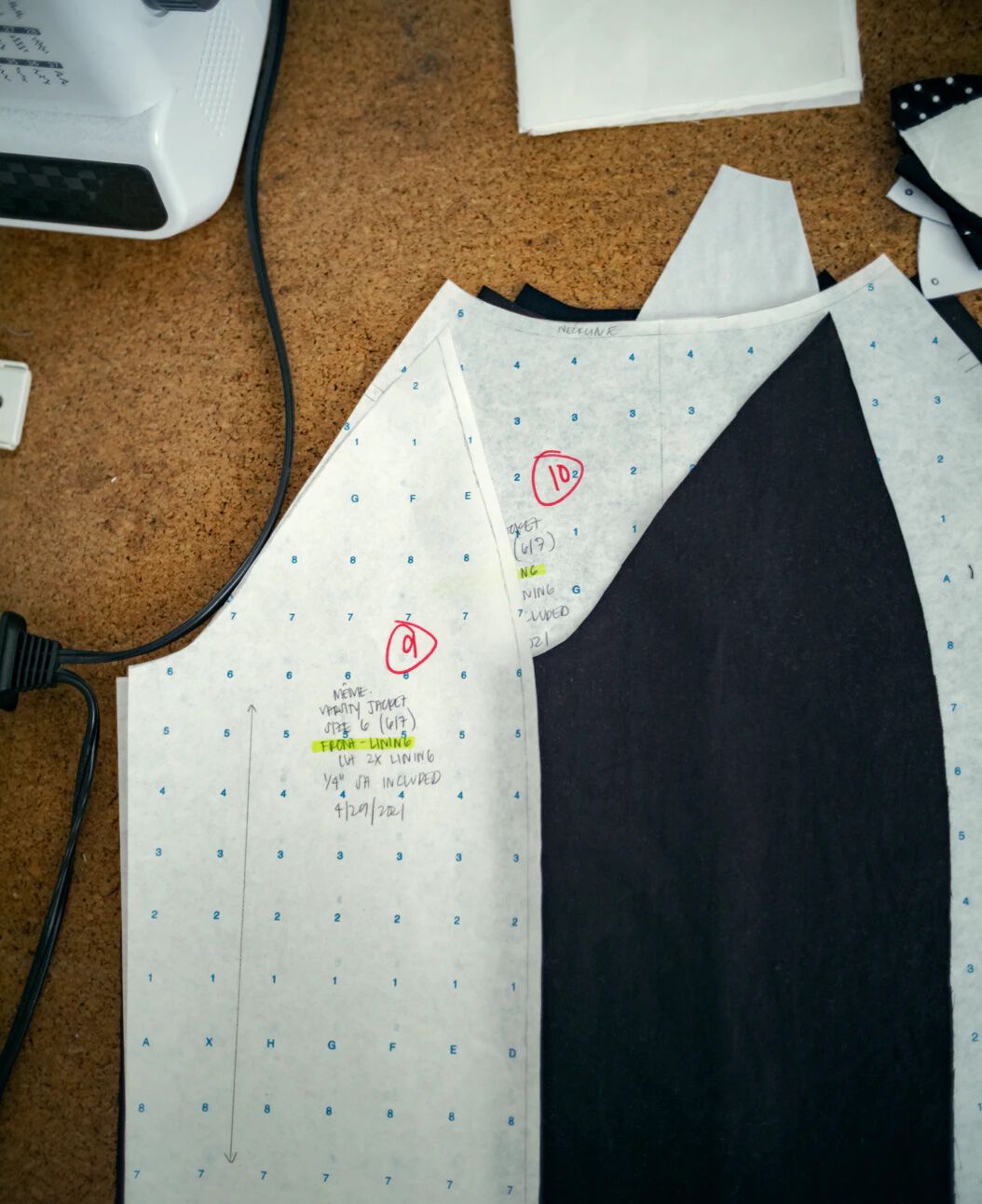 Hoe heeft Cricut je geholpen?
Ik geniet ervan dat we nu al onze eigen prints maken. Het is zo anders om een illustratie af te drukken in plaats van die gewoon ergens op toe te passen. Je kunt zien hoe iets eruit ziet voordat je het op de markt brengt, en kunt ook hier en daar nog wat aanpassen. Dat je het in het echt kunt zien is een enorm voordeel.
Het is geweldig om een wereld te creëren waarin kinderen niet alleen het product zien, maar dat het ook bijdraagt aan de ontwikkeling van de identiteit en kinderen empowered.
Door Cricut zagen we onze mogelijkheden. Veel van deze stoffen worden gemaakt van dingen die we nog hebben liggen. Daar maken we straks nieuwe verschillende opzetstukken en inzetstukken van. Daar gaat Cricut heel nuttig voor zijn.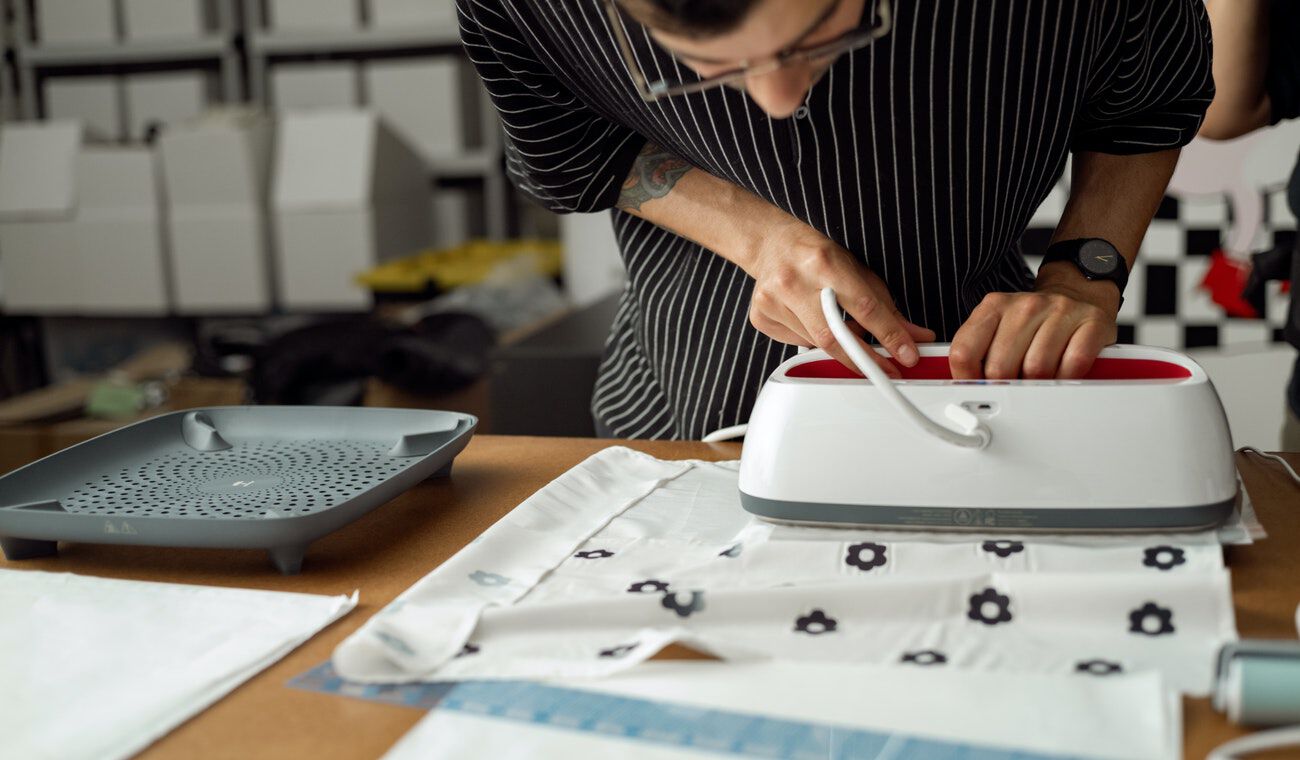 Ik zou graag zien dat même uitgroeit tot een academie. Ik wil workshops in onze winkels organiseren, zodat er een plek is waar kinderen echt zichzelf kunnen zijn. Een beetje als een Montessori-school, waar kinderen ook veel vrijheid hebben en zelfstandig werken. Als ze in een ander onderwerp willen duiken of een ander aspect van zichzelf willen verkennen, dan kan dat. Het zou geweldig zijn als kinderen die kans krijgen. Onze visie is om iets te creëren waardoor het kind zich openstelt op een manier die misschien niet haalbaar is zonder dit soort hulpmiddelen.
Hoe zou je Cricut omschrijven aan een buitenaards wezen?
Cricut is een alles-in-één machine. Je kunt werkelijk ieder idee dat je hebt maken. Het is een creatieve assistent waarvan je niet wist dat je die nodig had.