Los Angeles, Californië, VS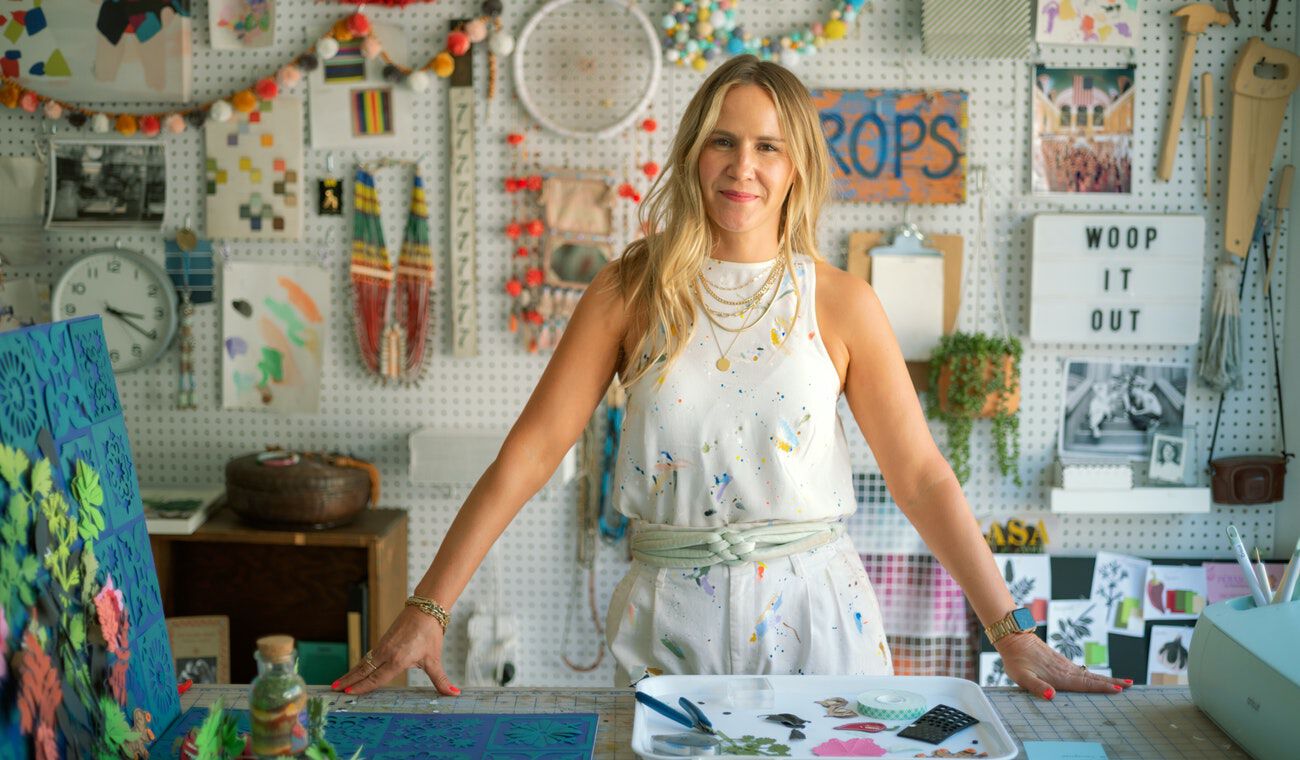 Maak kennis met Lauren Shields, een creatieve handwerkmaker die haar passie heeft omgetoverd in een succesvolle carrière.
Ik kom uit een klein stadje in Indiana waar eigenlijk niet veel gebeurt. Ik was geïnteresseerd in kunst, mode en creatieve dingen, maar kwam er weinig mee in aanraking. Je moest het gewoon zelf ontwerpen, maken en vindingrijk zijn. Dat is waar hoe het echt is begonnen.
Wat is een professionele handwerkmaker?
Ik bedoel, het is niet een doorsnee baan die je ooit zou bedenken, toch? Vijf jaar geleden bestond deze baan helemaal nog niet. Een uitvoerend producent van Making It, een TV-programma van NBC, nam contact op en vroeg me om consultant te worden, omdat ze bijna met de pre-productie begonnen en niets wist van handwerk. Ze vroegen me om wat van hun ideeën voor het programma te bespreken, omdat ze benieuwd waren of die haalbaar waren voor de deelnemers.
Hoe heb je Cricut ontdekt?
Ik kwam de machines voor het eerst tegen bij Making It. Maar bij de Disney-show ontdekte ik ze pas echt. Zonder deze machines had ik het niet gered. We hadden zoveel verschillende sjablonen en dingen die precies uitgesneden moesten worden. Ik ben gewend om alles met de hand te doen, maar voor die show zou dat een onmogelijke opgave zijn geweest.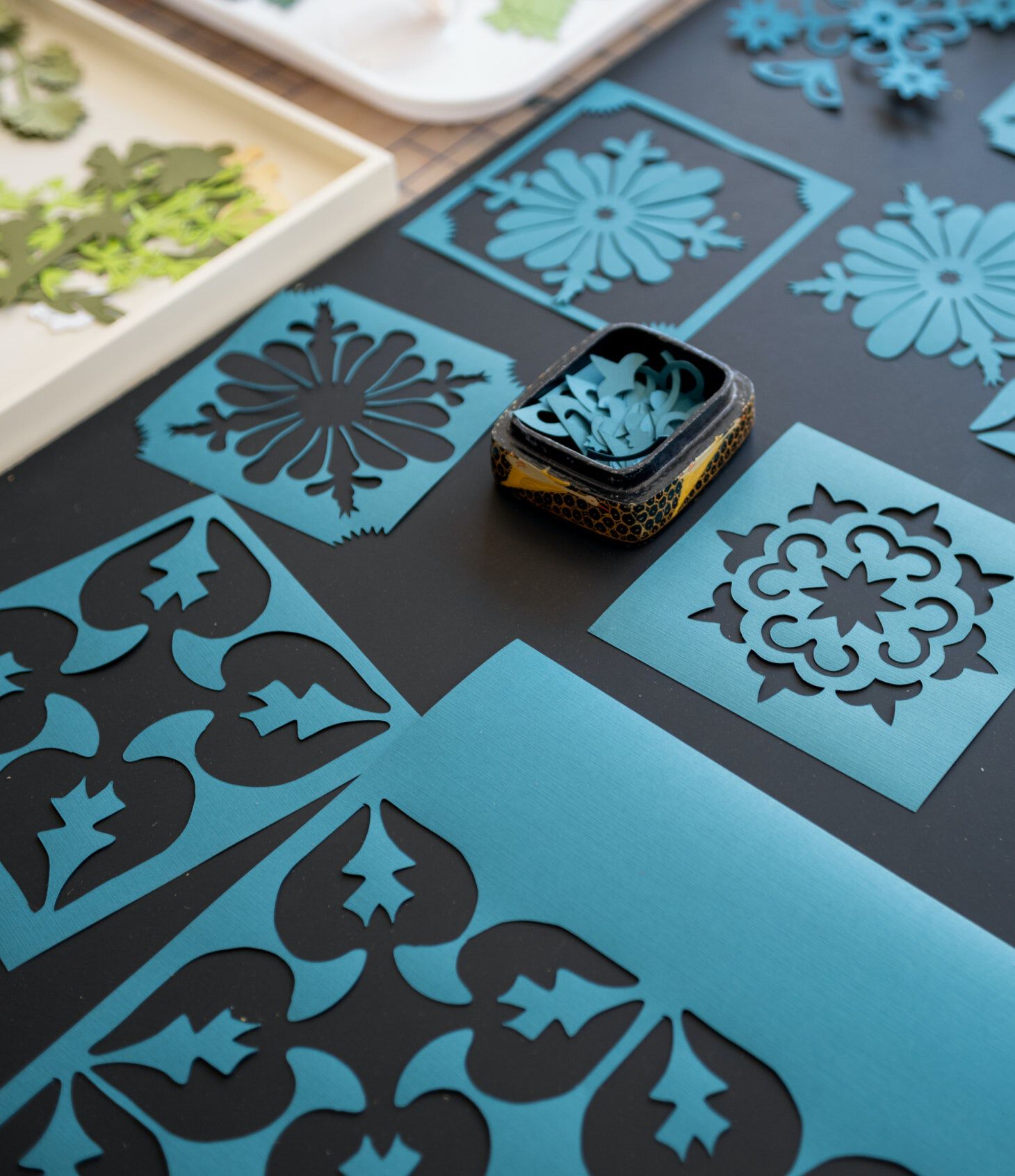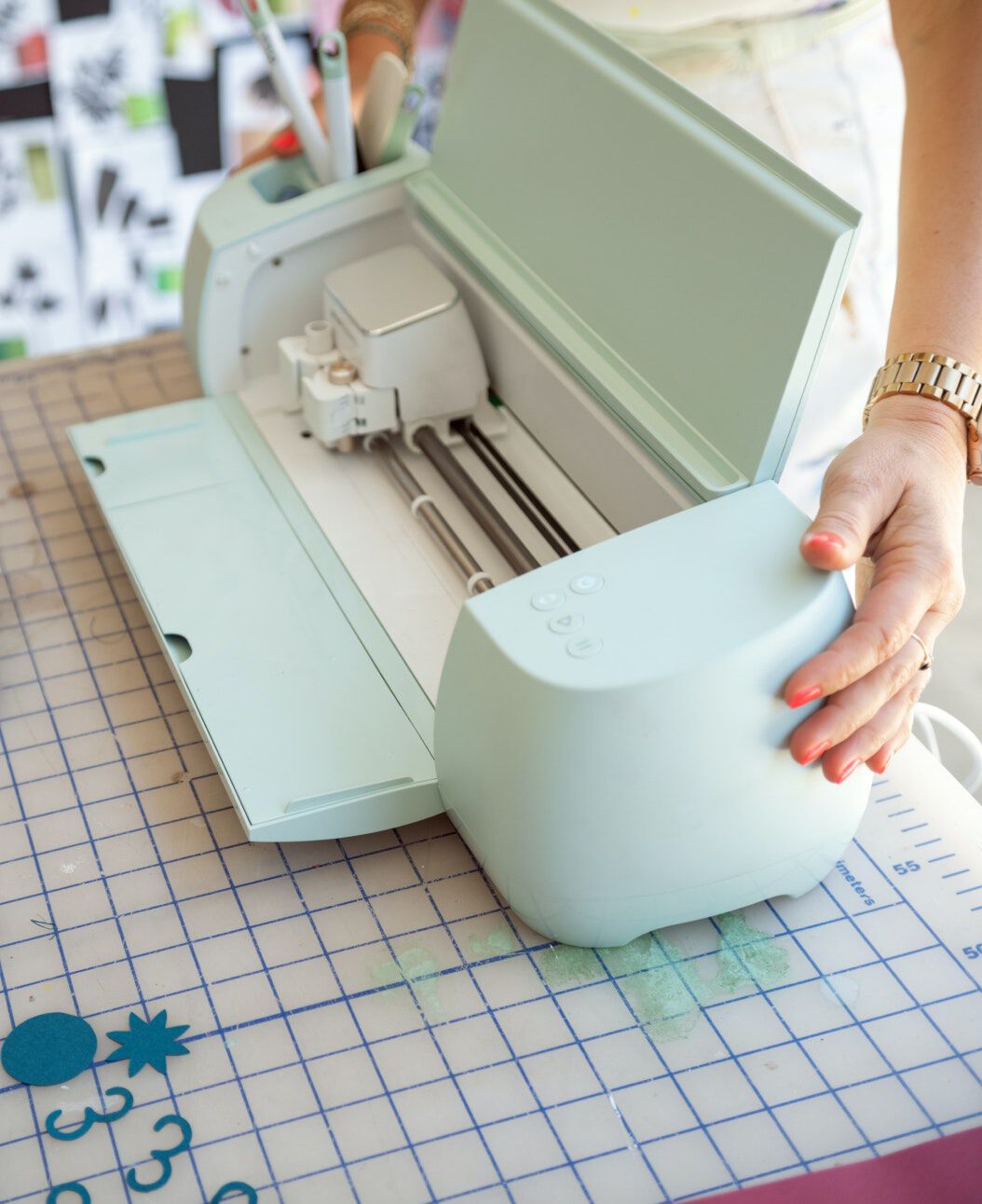 Hoe helpt een Cricut-machine jouw creatieve proces?
Er zijn dingen die ik met de hand kan, maar ik zou nooit in hetzelfde volume kunnen doen. Met Cricut verandert alles. Je krijgt zoveel meer gedaan en tegelijkertijd maak je dingen nog steeds met de hand.
Het is echt cool dat dingen er nog steeds handgemaakt uitzien. Daardoor ziet iets er nog steeds uniek uit. Als ik een vorm teken, laad ik die in Cricut Design Space en snijdt het precies uit wat ik heb getekend. Er zit geen verschil tussen. Mijn artistieke input wordt exact verwerkt door Cricut.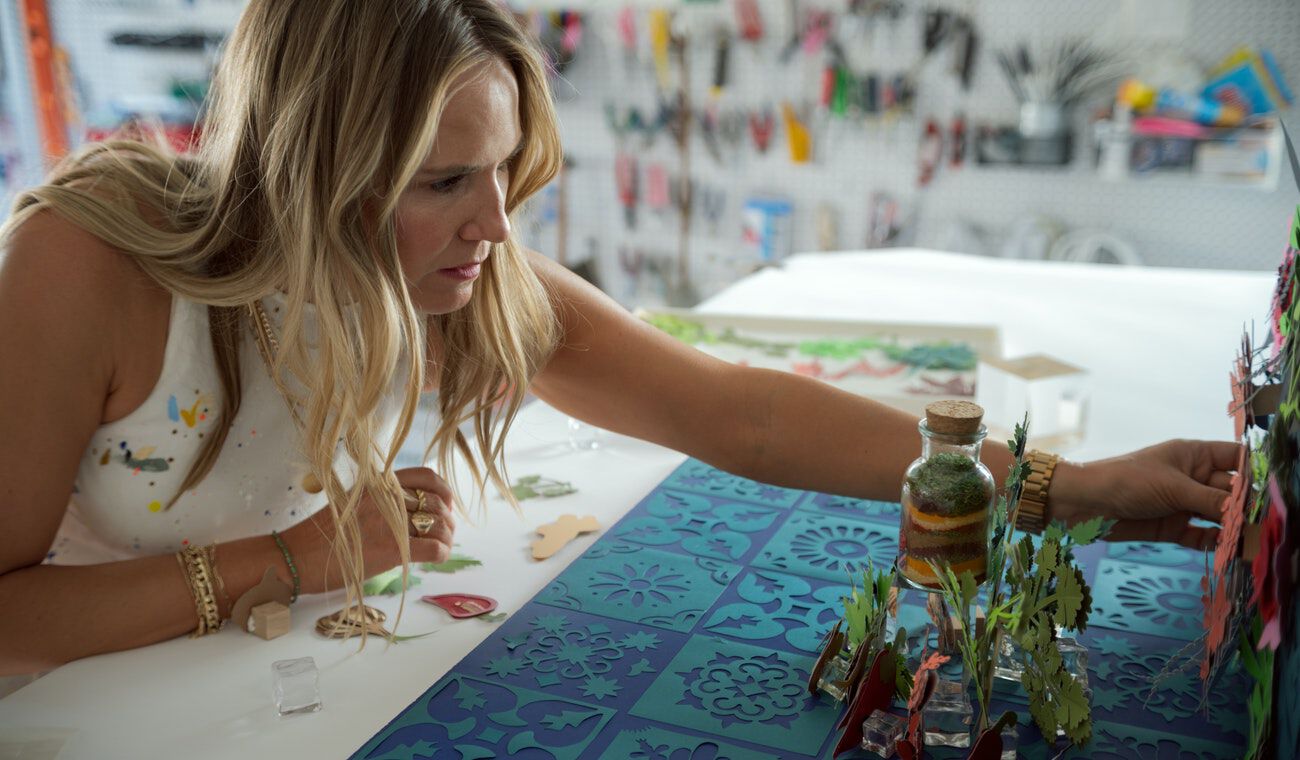 Wanneer weet je of iets werkt of niet?
Dat hangt af van wat het is, maar dit soort projecten verloopt altijd met vallen en opstaan, toch? Je hebt iets in je hoofd en het kost misschien een paar pogingen om iets op de juiste schaal en kleur, of met het juiste ontwerp te maken. Je verliest jezelf makkelijk in een project, waardoor het voelt alsof het echt jouw kindje is. Dat vind ik er het lekkerst aan. Dan wordt het pas echt leuk. Als je ziet wat je kunt maken in relatief weinig tijd? Wauw! Je pelt alles eraf en ziet dan wat de machine gemaakt heeft. Het is alsof je een cadeau uitpakt.