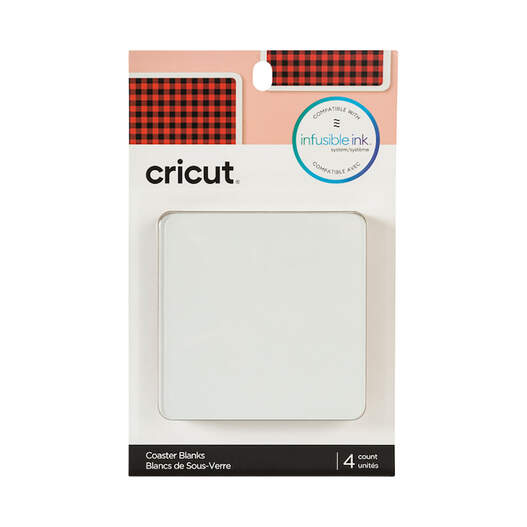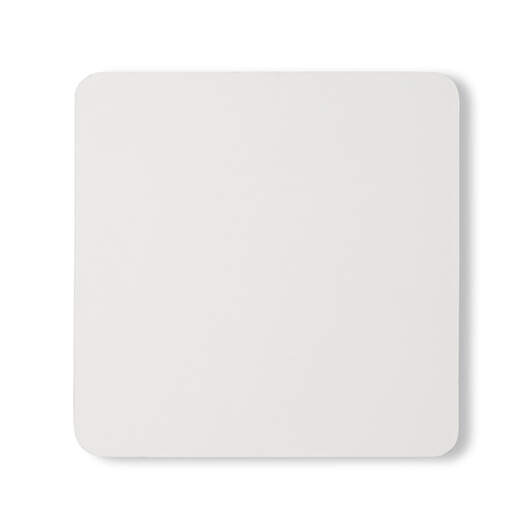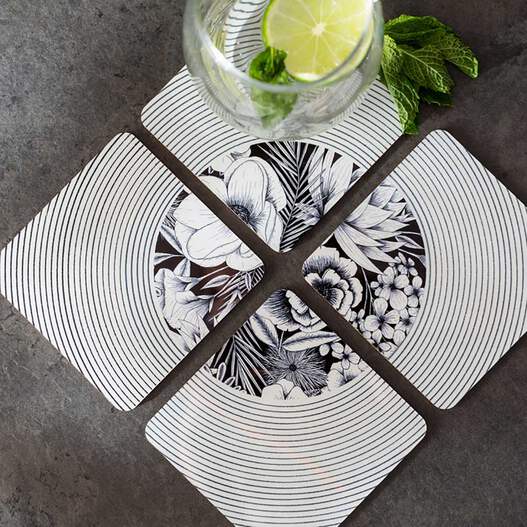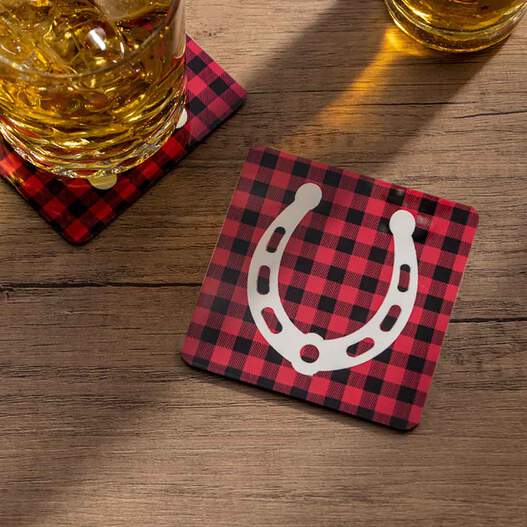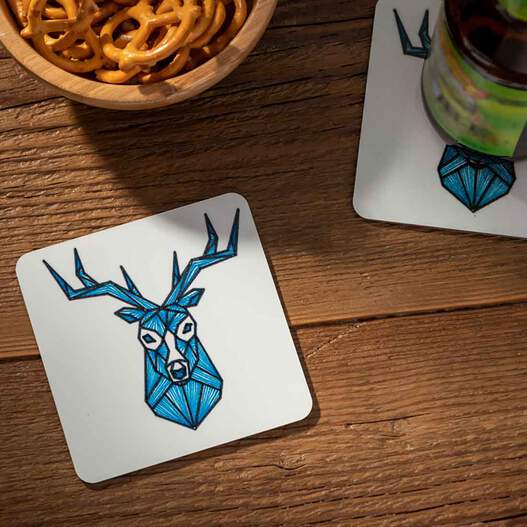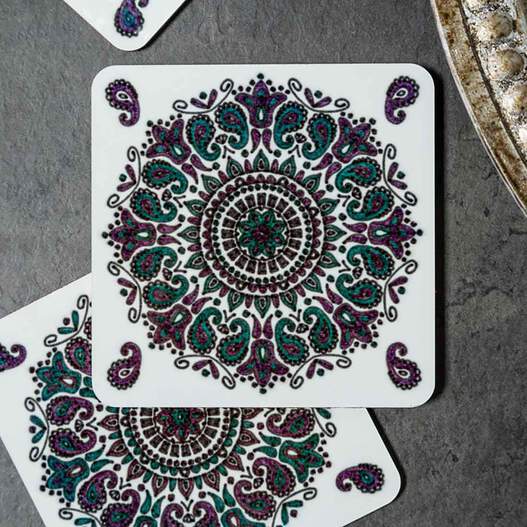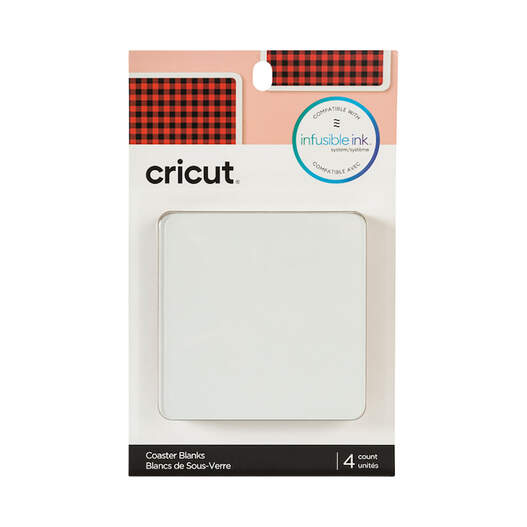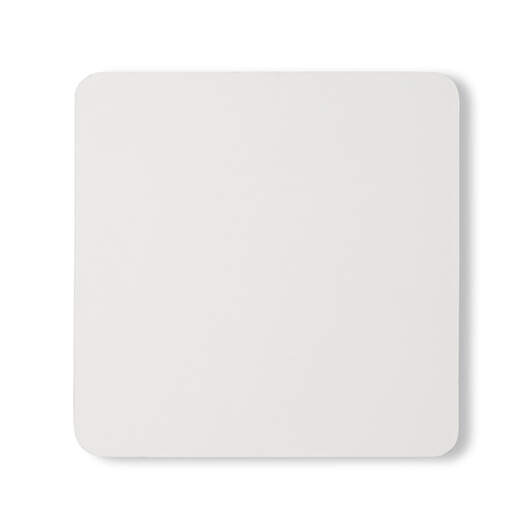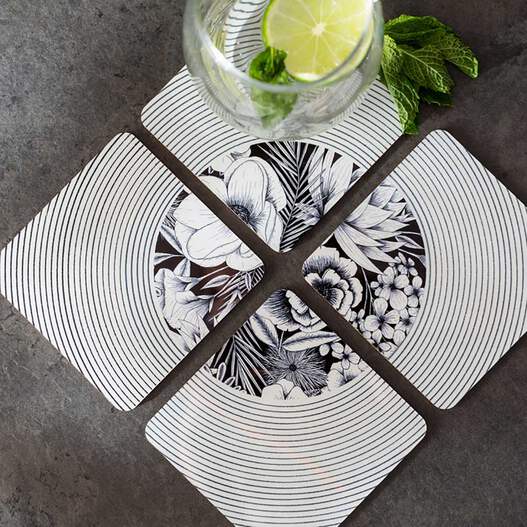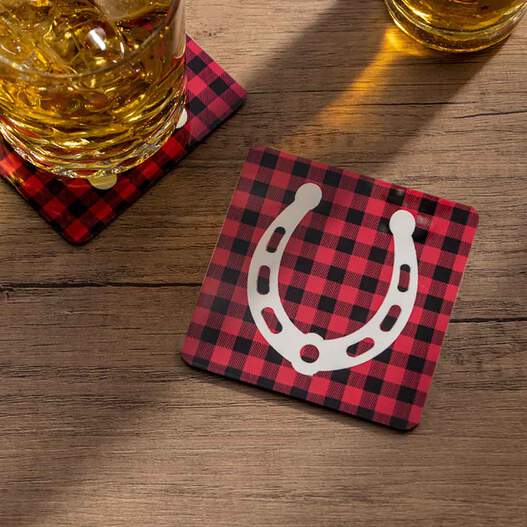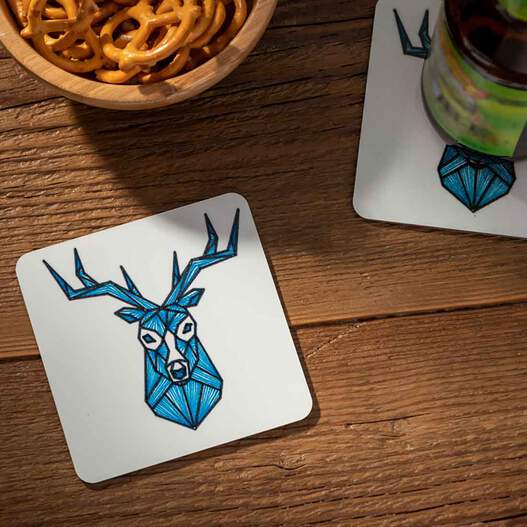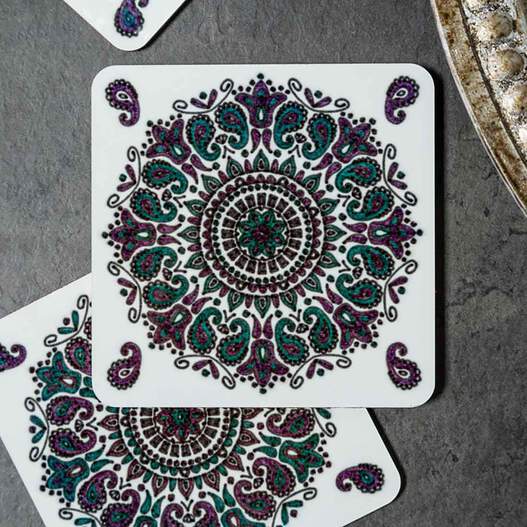 Sous-verre personnalisable, Carré
C'est une toile blanche pour votre créativité, pour des projets qui résisteront à l'épreuve du temps ! Obtenez des transferts de presse à chaud vibrants, permanents et de qualité professionnelle, sans bords ni coutures, sur ce sous-verre en liège carré compatible Infusible Ink. Contrairement au transfert par thermofixation ou à l'application de vinyle où la création artistique est fixée sur un matériau compatible à l'aide d'un adhésif, le transfert thermique Infusible Ink ne fait plus qu'un avec le matériau lui-même. Il en résulte des transferts brillants, magnifiques, d'une fluidité sans faille, résistants aux écailles, au pelage et au lavage. FRENCH Personalize any compatible Infusible Ink blank with a name, a logo, an inside joke or a favorite quote! FRENCH FRENCH Customize with a meaningful heat press transfer that speaks to you. FRENCH Vous n'avez jamais fait un transfert de presse à chaud comme cela auparavant.
Comment ça marche ?
Choisissez vos matériaux. Sélectionnez des feuilles de transfert ou des stylos et marqueurs Infusible Ink et un Cricut blank compatible.
2. Créez votre dessin. Découpez des feuilles de transfert Infusible Ink ou dessinez avec des stylos et des marqueurs Infusible Ink en utilisant du papier pour copie laser.
Appliquez la chaleur. Insufflez votre dessin dans votre votre objet personnalisable Cricut avec Cricut EasyPress 2 (ou une presse à chaud atteignant 205 °C. Infusez votre motif dans votre support Cricut avec Cricut EasyPress 2 (ou une presse à chaud qui atteint 400°F (205°C).
*Les dessins créés à l'aide des stylos et marqueurs Infusible Ink nécessitent un ruban résistant à la chaleur.
4 sous-verres carrés de 9,5 cm x 9,5 cm avec un support en liège
FRENCH Personnalisez ce support avec des illustrations originales pour des projets d'artisanat remarquablesFRENCH
Compatible avec les feuilles de transfert, les stylos et les feutres Infusible Ink™ pour des transferts résistant au décollement, aux éclats et au lave-vaisselle
Pour de meilleurs résultats, utilisez la Cricut EasyPress™ 2 ou une presse à chaud qui atteint 205 °C (400 °F)
Suivez attentivement les instructions sur help.cricut.com
Réservé aux adultes
ATTENTION : Extrêmement chaud juste après le transfert Infusible Ink.
Cricut Maker
Cricut Maker 3
Cricut Explore Machines
Cricut Explore 3
Cricut Joy