Craft your favorite cozy camping essentials with Cricut
Nothing resets your mood like fresh air and the great outdoors!
Taking a break from our tech, routines, and everyday environment in favor of outdoor activity can be a great way to recharge the mind and body. The end of summer is an especially perfect time to enjoy prime smores roasting, camp-going, and hiking weather before fall and winter freeze set in.
Before you unplug completely, you have to be sure you've gathered all your camping essentials– better yet, you can customize them with Cricut. We've compiled a handy-dandy list below of DIY camping supplies and accessories you can craft before your next great wilderness adventure.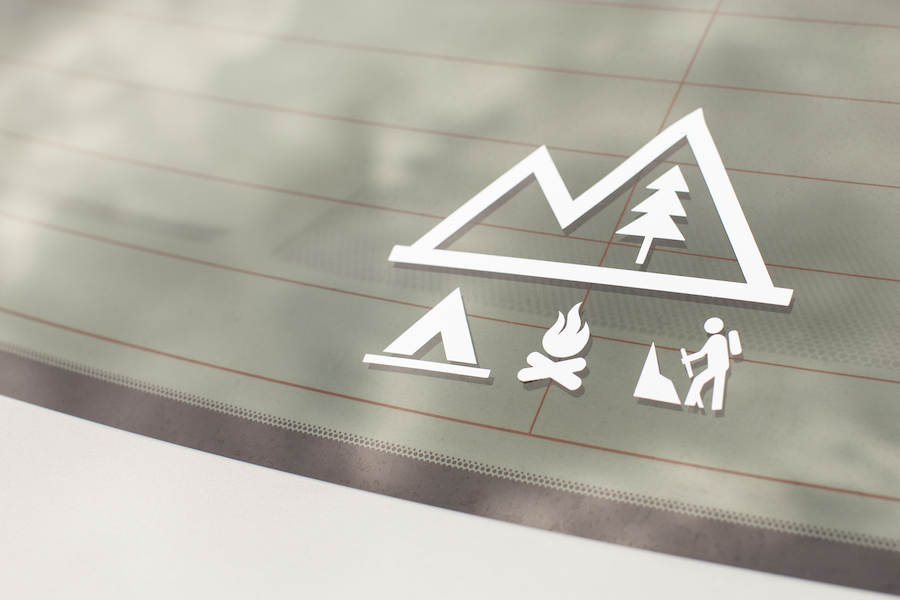 Car camping decal
Want your transportation to set the mood and show a bit of personality? Tell passersby that you're a camping fanatic with this fun car camping decal. For the avid outdoorsman, showing pride in your favorite hobby is as simple as adding a fun vinyl design to your back windshield. Everyone will know that this isn't your first expedition, and hopefully cheer you along your way!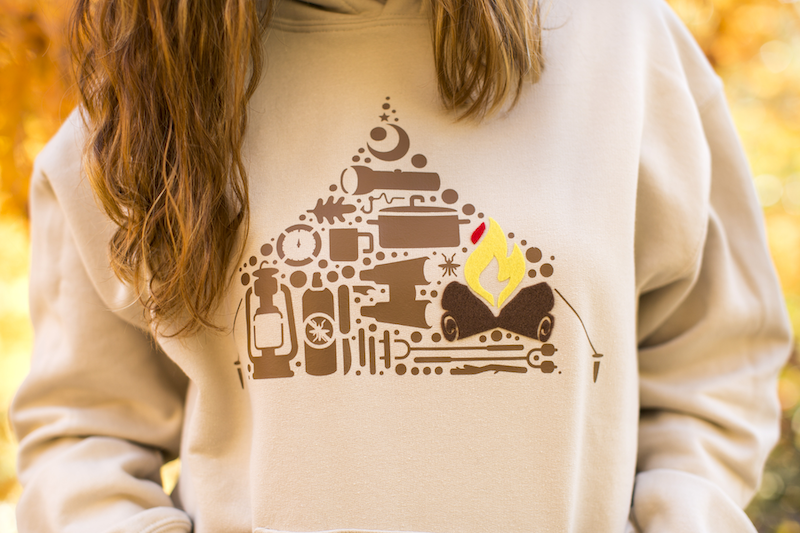 Camp themed hoodies and tees
Just because you're outdoors doesn't mean you can't stay comfy and cozy. Ensure that you're ready to face the elements in style with DIY graphic tees and hoodies, fashioned to the outdoor theme. Sleep under the stars in our starry winter night hoodie or mountain and moon t-shirt, or pay homage to the sweeping scenery surrounding you with our mountain landscape design. These camping essentials will have you looking and feeling your best as you brave your excursion.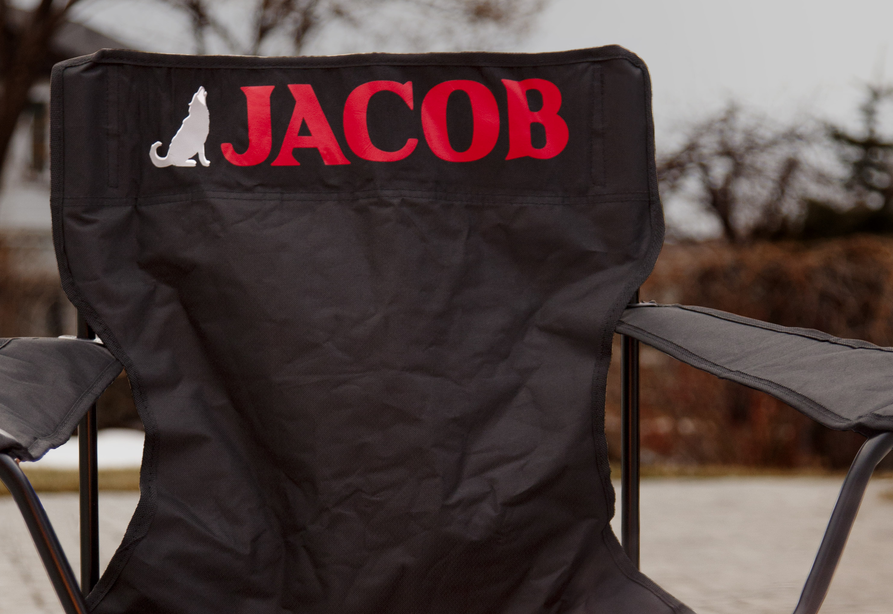 Personalized camp chairs
Folding chairs are light and portable seating options for campers gathering around the bonfire. Adhering iron-on materials– cut into fun designs, monograms, or names– to your favorite camp seating is a great way to personalize these pieces. Bonus points if you use the same technique to create a customized hammock– those are a fan favorite for campers as well!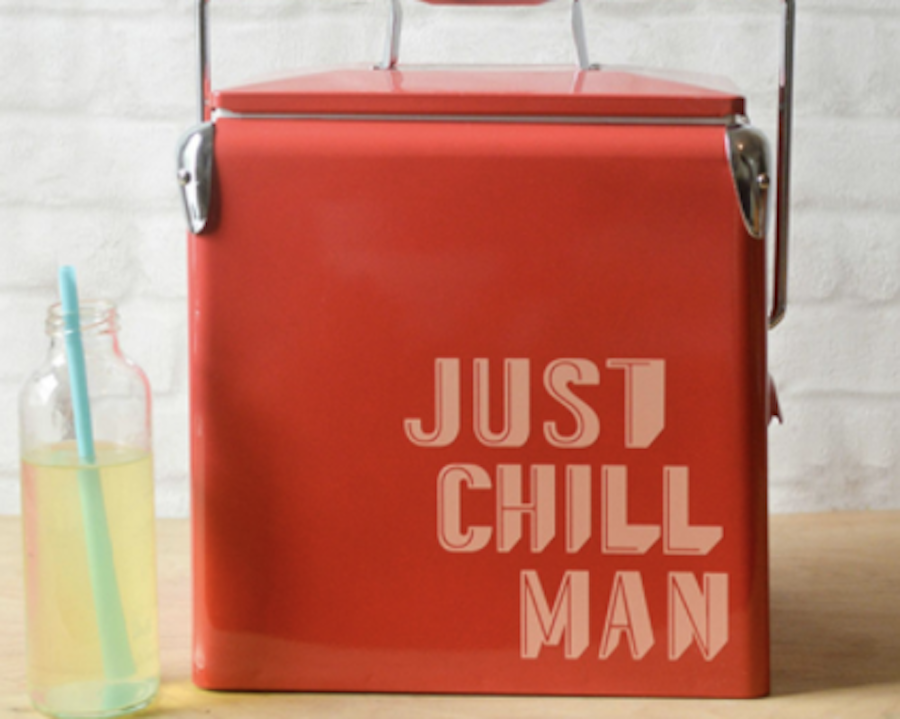 Camping cooler
It's important to keep all food and drink items packed away from potential woodland creatures– every bear loves a good picnic, after all. Bring along a customized camping cooler to hold any perishable or tasty camping essentials and snacks. Not only will this protect the campsite, but it will keep everything crisp and cool for your first cookout.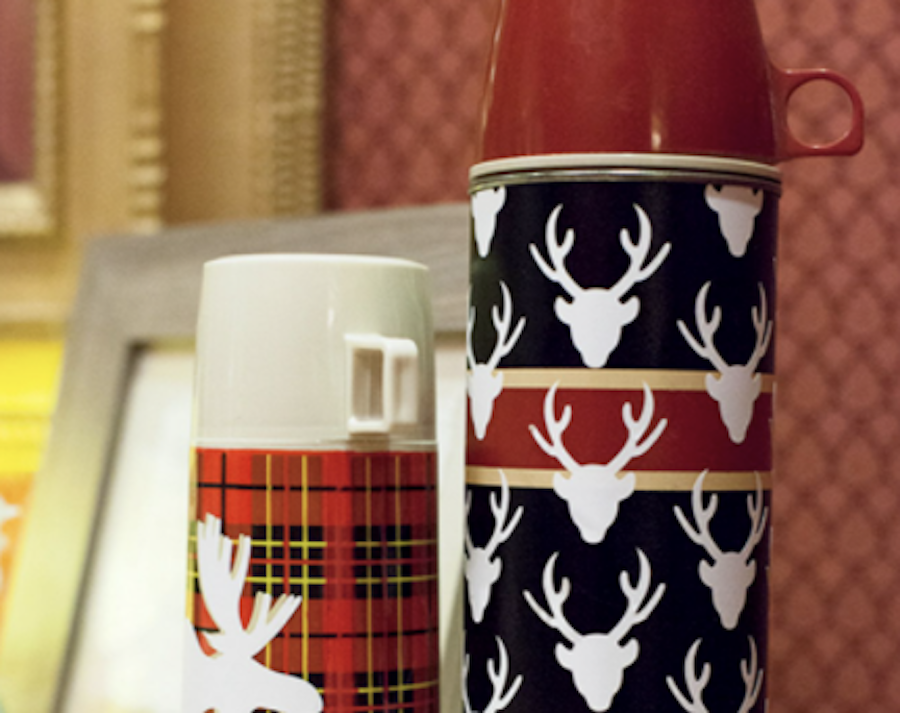 Vintage camping thermos
A cozy campfire seems incomplete without a good cup o' joe (or hot cocoa, if that suits your fancy). Keep campsite beverages and soups warm in multipurpose, vintage-themed camping thermos. This is a great portable option that fits well into any backpack or rucksack you might bring along, offering the ability to carry your favorite cozy sips wherever you roam.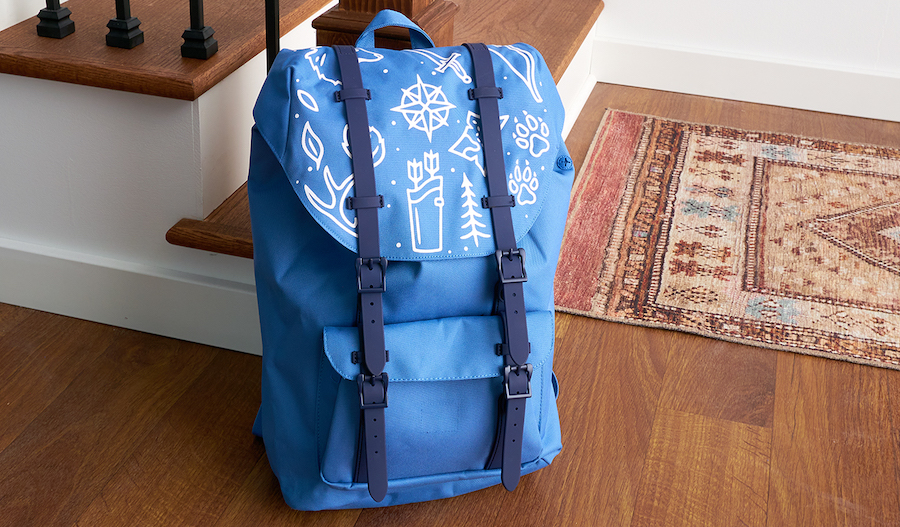 Adventure backpacks
Speaking of rucksacks, Cricut's Design Space houses an amazing variety of backpack designs and DIYs. Projects like our happy camper rucksack and adventure backpack are perfect vehicles for carrying all camping essentials along the trails. Simply pick your favorite bag and add character to it with your Cricut creativity!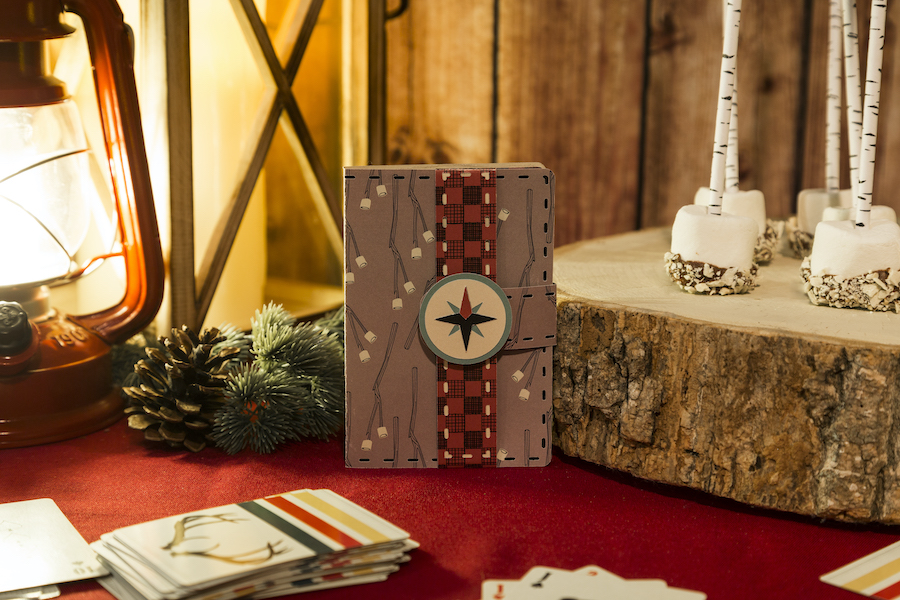 Wilderness book
Being in nature offers the perfect opportunity to take a breath and settle your mind. Many wilderness adventurers enjoy bringing along journals to chronicle their thoughts and memories on the trail. You can make this experience even more personal by creating a custom wilderness book or journal sleeve to protect any cherished passages.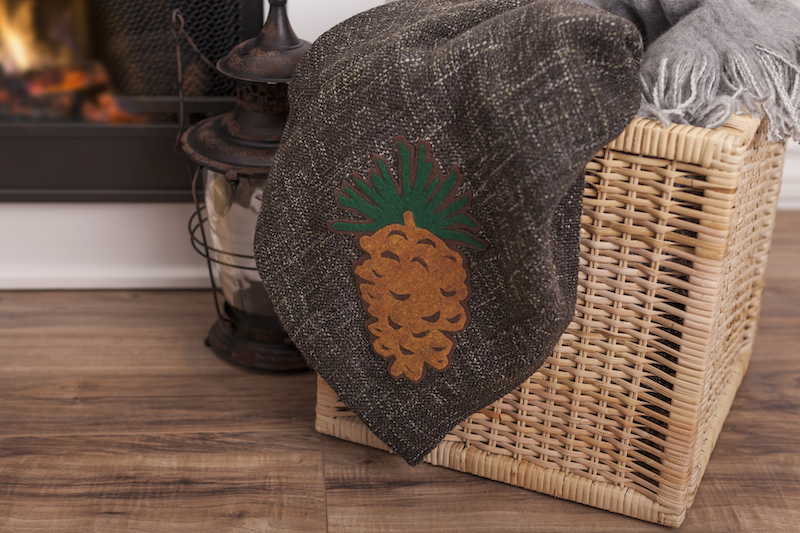 Cozy cabin blanket
At the end of the day, nothing's better than settling down in your tent or under the stars for a well-earned night of rest. When a sleeping bag isn't enough to get you through the chilly afternoons, a cozy customized cabin blanket is the perfect companion. Swaddle yourself in a design of your choosing, crafted with Cricut felt or iron-on materials, and stay toasty.
Which of these camping essentials do you plan on creating for your next expedition? Share your projects on social using the #cricutmade hashtag, and be sure to check out our other outdoor DIYs for any backyard bash or outdoor moments spent closer to home.