Damascus, Maryland, États-Unis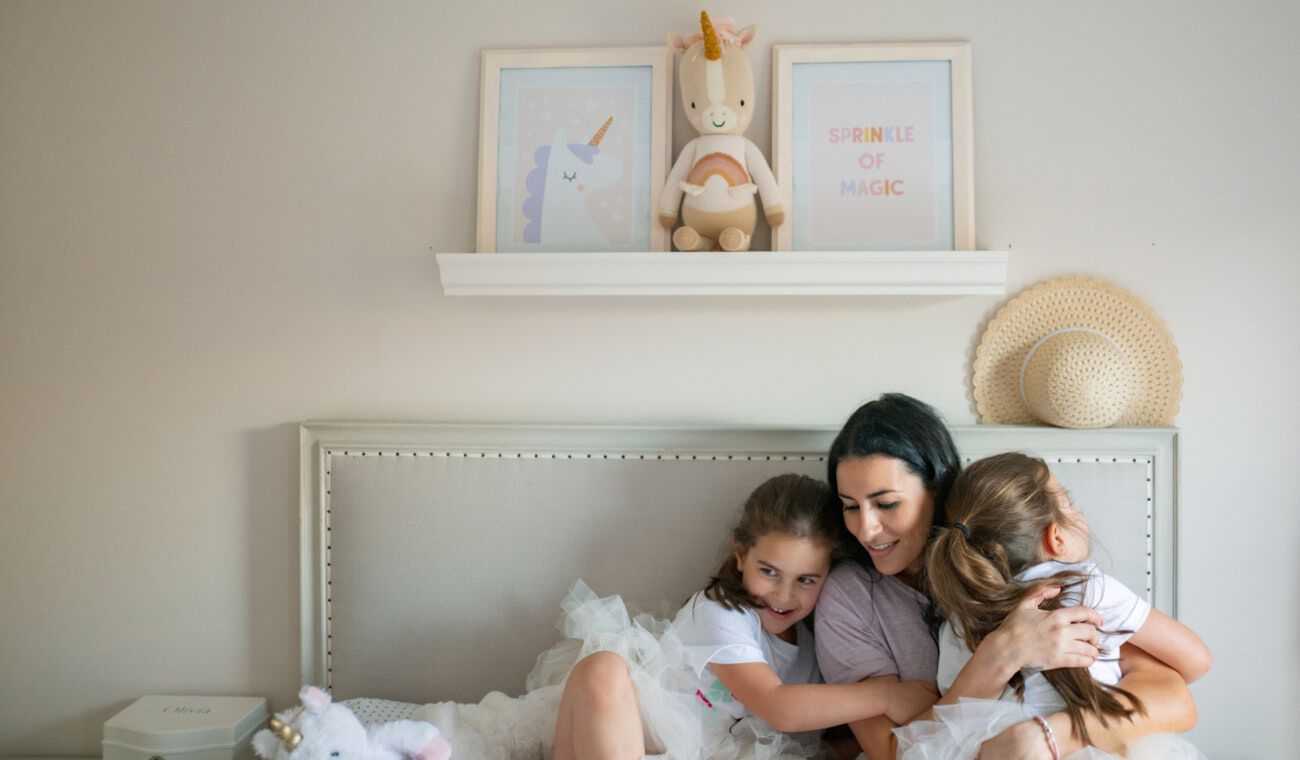 Rencontrez Mimi Markopoulos, une maman passionnée de bricolage qui a trouvé son exutoire créatif à travers l'art de fabriquer à la maison.
La création compte beaucoup pour moi. Tout d'abord, c'est pour moi un moment de méditation. Cela me laisse le temps de réfléchir. D'être créative. C'est en quelque sorte un excellent exutoire pour moi. Je me fixe de nouveaux objectifs. Cela me fait du bien.
Qu'est-ce qui vous a poussée à acheter votre machine Cricut ?
Il y a deux ans, je cherchais un exutoire créatif. En plus d'être maman, ce qui constitue la chose la plus importante dans ma vie. L'art n'a jamais été mon truc, je n'ai jamais rien créé. Je n'ai commencé à fabriquer que lorsque j'ai eu ma machine Cricut. Elle m'a motivée parce qu'elle m'a offert tellement d'options différentes de choses à fabriquer. Un T-shirt, une pancarte sympa ou encore des tasses personnalisées. Avant, j'allais sur Etsy et j'achetais tout. Maintenant, je peux tout faire moi-même.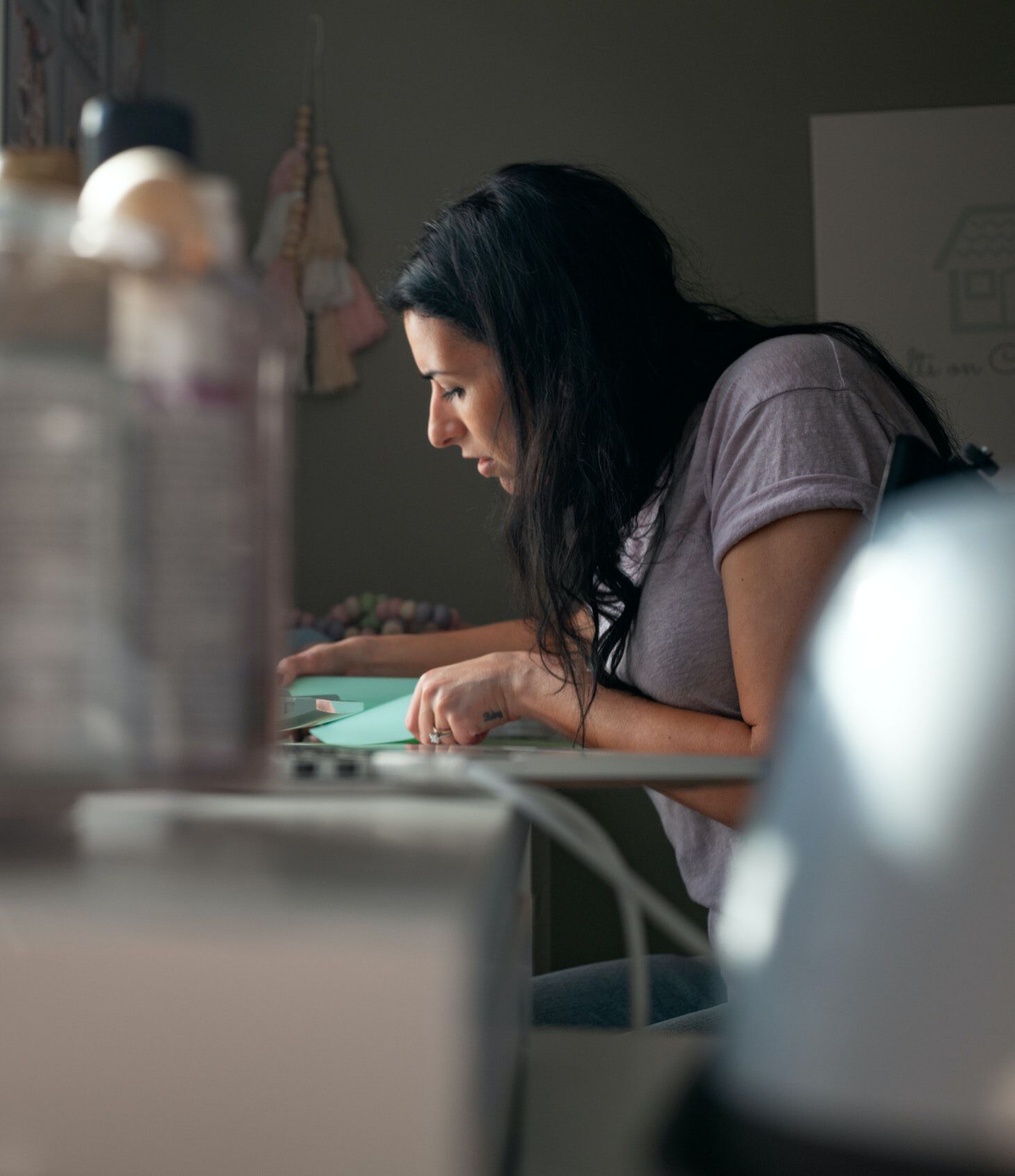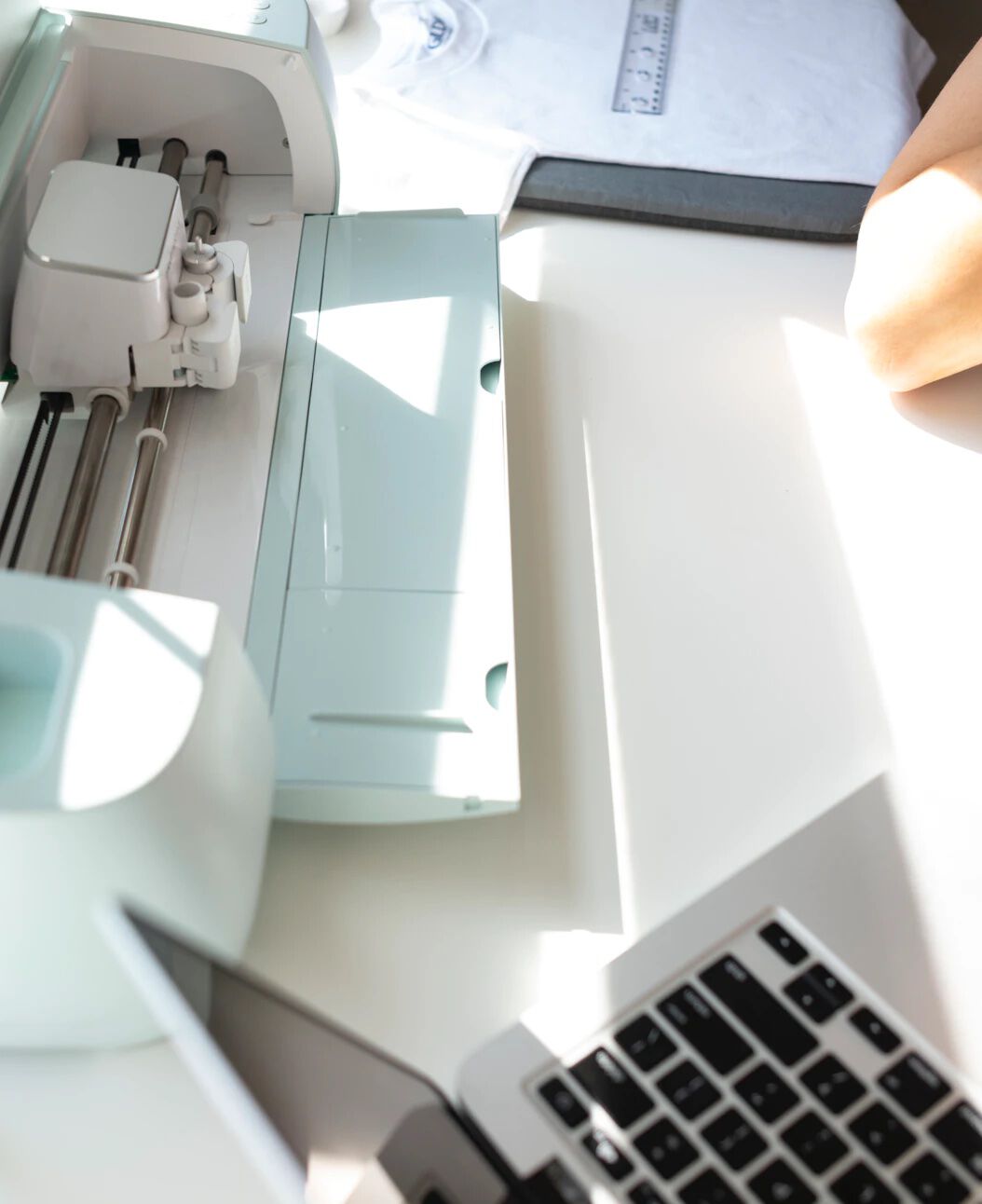 Vos filles ont-elles à leur tour commencé à créer ?
The girls absolutely love crafting. Whenever I craft, they're here with me, working with me. If I tell them we're going to craft, they get so excited because it's our special bonding time. It's so fun to be able to create together, and I want them to continue that creativity throughout their life
Je n'aime pas tellement fêter mon anniversaire, mais mes filles adorent les anniversaires, surtout le mien. Cette année, elles m'ont aidée à décorer les ballons et les gâteaux.
Je pense que le meilleur cadeau qu'on puisse offrir est un cadeau fait main, qu'on a fabriqué soi-même avec amour… Aussi gnangnan que cela puisse paraître, c'est vrai.
Pensez-vous que tout le monde né créatif ?
Je pense que nous avons tous une certaine créativité en nous. À mon avis, on a besoin d'un peu d'aide pour se lancer. Et c'est ce qui m'a aidé, c'est ma machine Cricut. Elle offre des possibilités infinies et on peut littéralement faire tout ce qu'on veut avec. Je ne peux pas imaginer ma vie sans.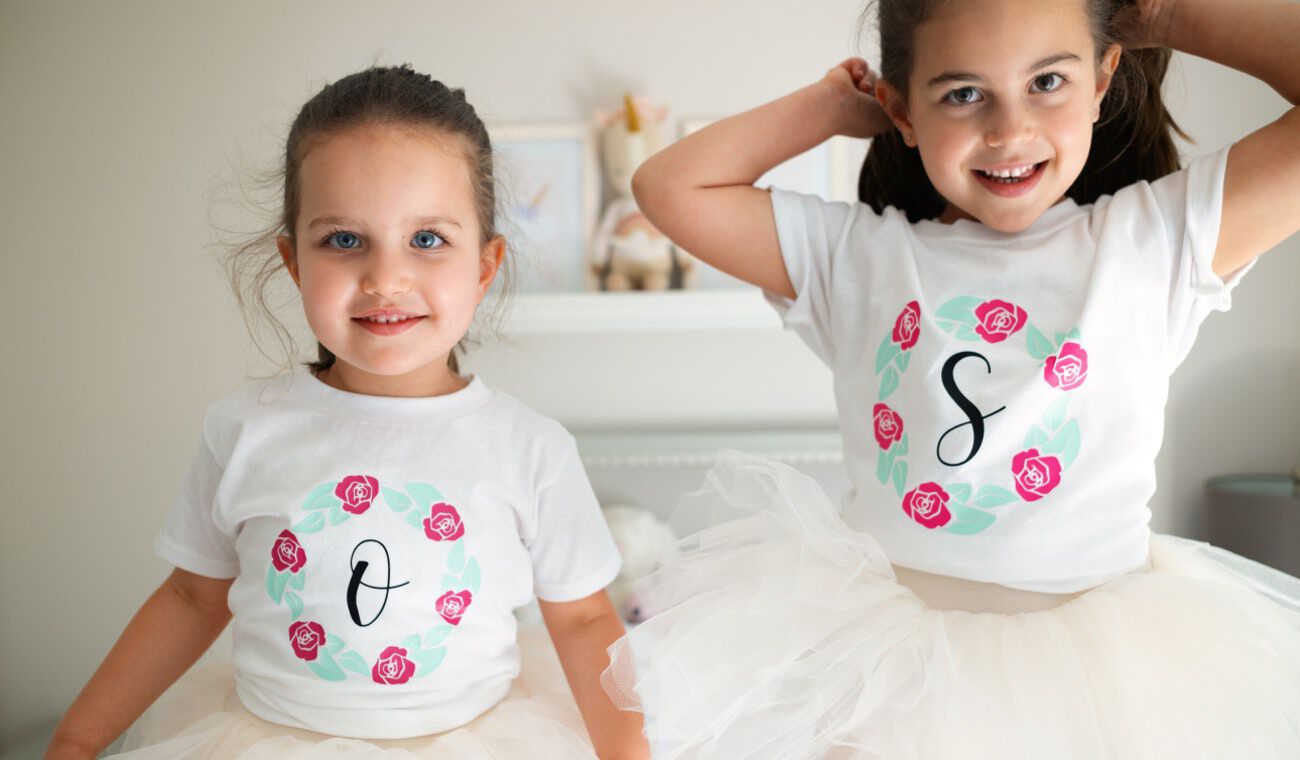 À quoi ressemblerait votre vie si vous ne pouviez plus créer ?
Elle serait triste. Je serais perdue. Je confectionne des objets tous les jours. Je crée tous les jours, donc je ne peux pas imaginer ma vie autrement.
Comment est la communauté Cricut ?
Elle est énorme. Des millions de personnes font partie de la communauté et nous nous retrouvons tous avec les hashtags et des trucs comme ça. Elle nous permet aussi d'apprendre les uns des autres, parce qu'on peut voir ce que fabriquent les autres et c'est motivant. En voyant leurs créations, je me dis « Je veux faire ça » ou « C'est trop cool, je n'aurais jamais pensé à ça ».
Une fois par mois, nous nous réunissons avec d'autres fabricants ou créateurs Cricut. Chacun confectionne un objet et nous partageons notre création. Je pense que cela renforce la communauté et c'est amusant de voir ce que les autres créent. Je rencontre des personnes du monde entier et nous échangeons au sujet de nos créations avec les machines Cricut. C'est vraiment cool.