Los Angeles, Californie, États-Unis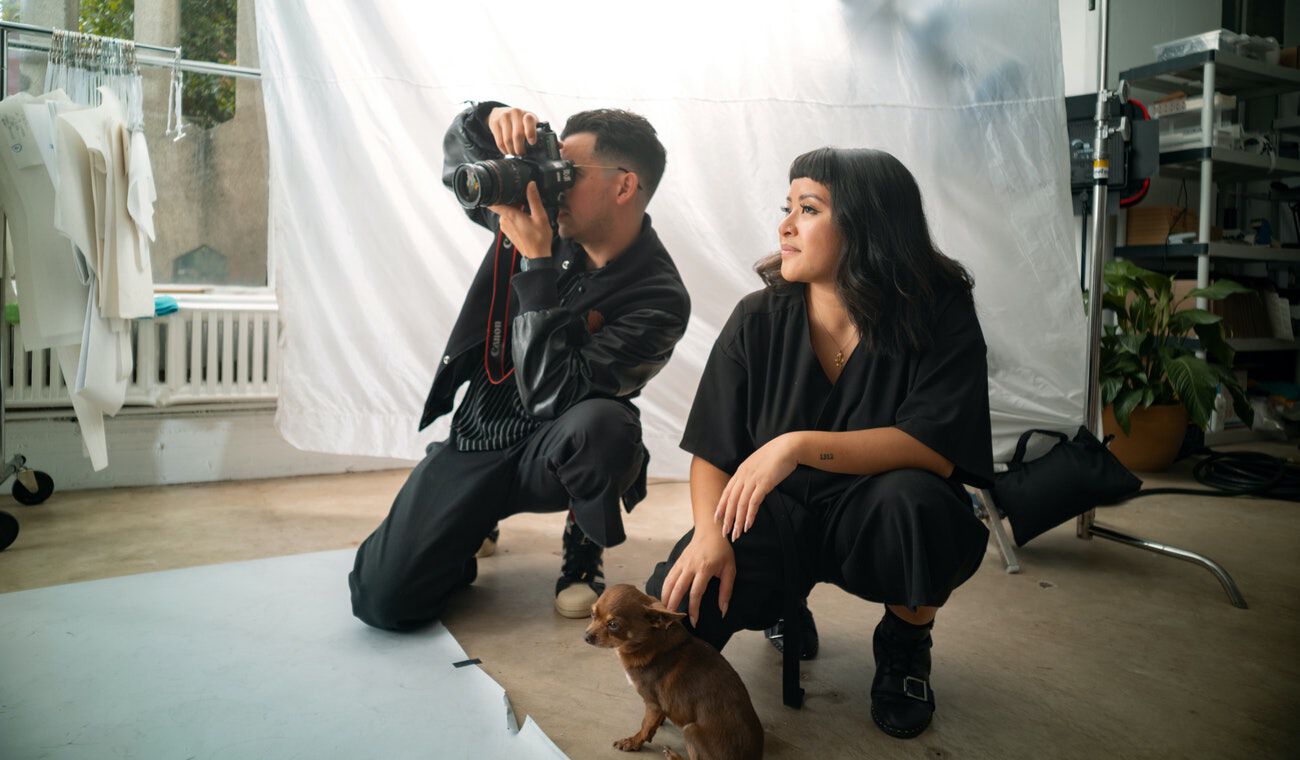 Découvrez Reina Acab et Anthony Sosa, fondateurs de même., un magasin de vêtements sur mesure qui favorise la créativité chez les enfants en leur donnant le choix.
We're a clothing company that wants to do things that we believe clothing companies should be doing. The overall mission of putting something into the world that they can choose or see themselves in is something that makes me really happy. I want kids to feel comfortable in what they wear, but also feel super confident and empowered to do anything they want to do. I want them to be like, "Who do I want to tell the world I am today?" And clothing does that.
Comment pensez-vous que Cricut s'intégrera dans votre travail ?
Pouvoir découper les matières et jouer avec les idées et les formes au niveau du design des vêtements, ça va être vraiment sympa. Nous allons aussi améliorer ce que nous proposons à nos clients en personnalisant des objets pour des cadeaux ou des anniversaires. Cela va changer la donne pour nous, car nous avons beaucoup de clients qui souhaitent que nous expédions directement des cadeaux de leur part. Nous pourrons ainsi franchir une étape supplémentaire en personnalisant davantage nos envois aux clients. Je pense que cela nous permettra de nous démarquer un peu de ce que les autres proposent.
Les machines Cricut sont vraiment idéales pour nous, car elles nous permettent de simplifier le processus et de créer des modèles que nous aimons avoir à portée de main en temps réel, surtout parce que nous fabriquons beaucoup en interne.
J'aime le fait que nous puissions également devenir un peu flexibles dans la façon dont nous créons les designs, car Design Space est génial, et si nous avons besoin de plus de complexité, de styles différents ou si nous voulons créer des articles uniques personnalisés, nous pouvons les importer et les adapter directement dedans.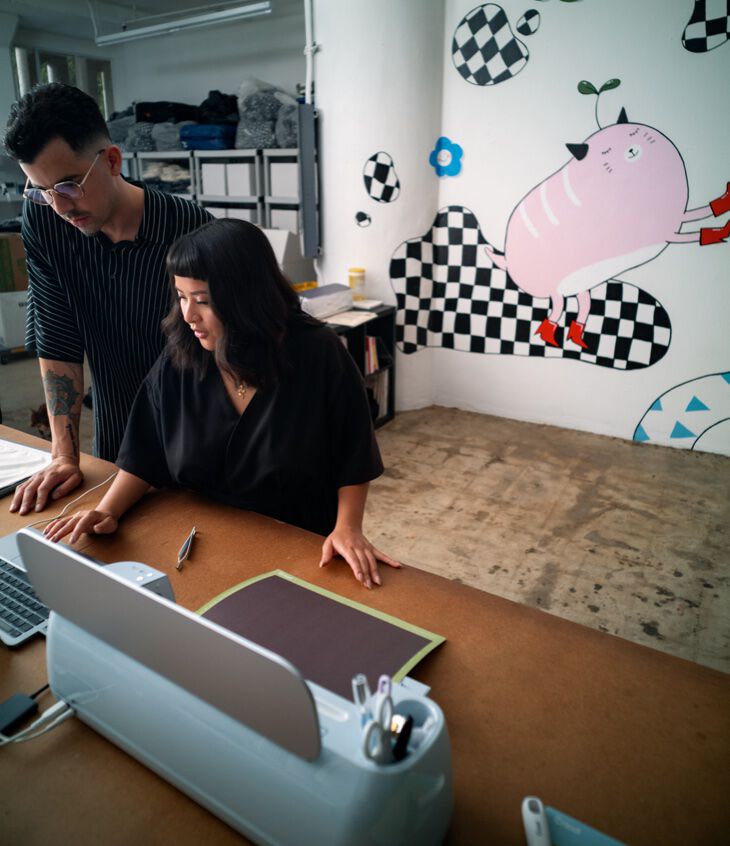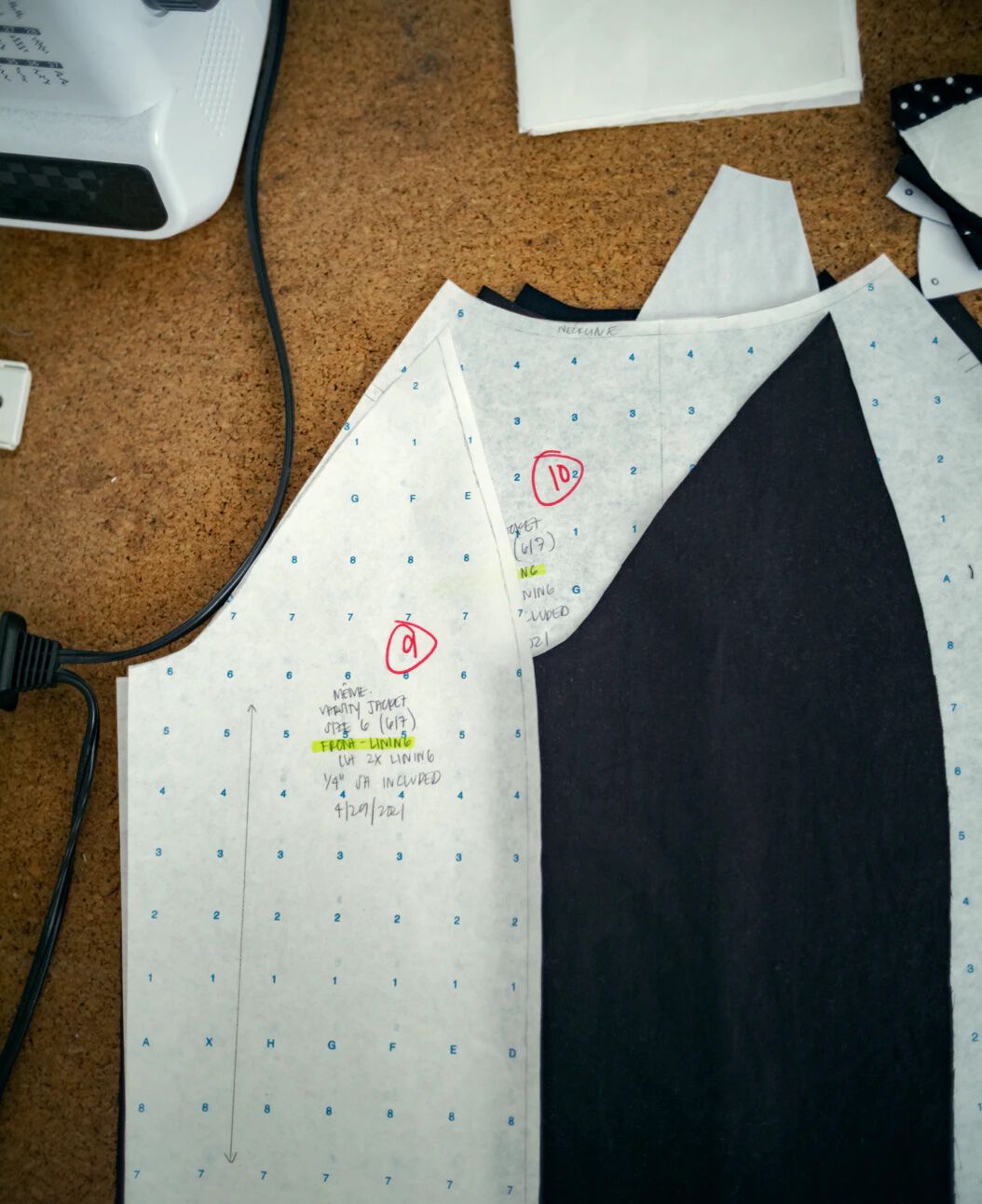 Comment est-ce que le fait d'utiliser Cricut vous a aidé ?
Nous réalisons nous-mêmes tous nos imprimés maintenant. C'est tellement différent d'imprimer une illustration au lieu de simplement l'appliquer sur quelque chose, de vraiment voir comment elle est avant la mise sur le marché ou même de pouvoir la modifier un peu. Le fait de pouvoir voir le résultat en temps réel améliore grandement notre expérience.
Nous aimons vraiment créer ce monde dans lequel les enfants peuvent trouver un espace— et pas seulement le produit — qui promeuve le développement de leur identité de façon positive et ainsi que leur autonomisation.
Cricut nous a aidés à réaliser notre potentiel. Si on a une grand bout de tissu, on peut maintenant le découper et créer tous les patchs, différentes découpes et côtes. Cricut va certainement nous être très utile.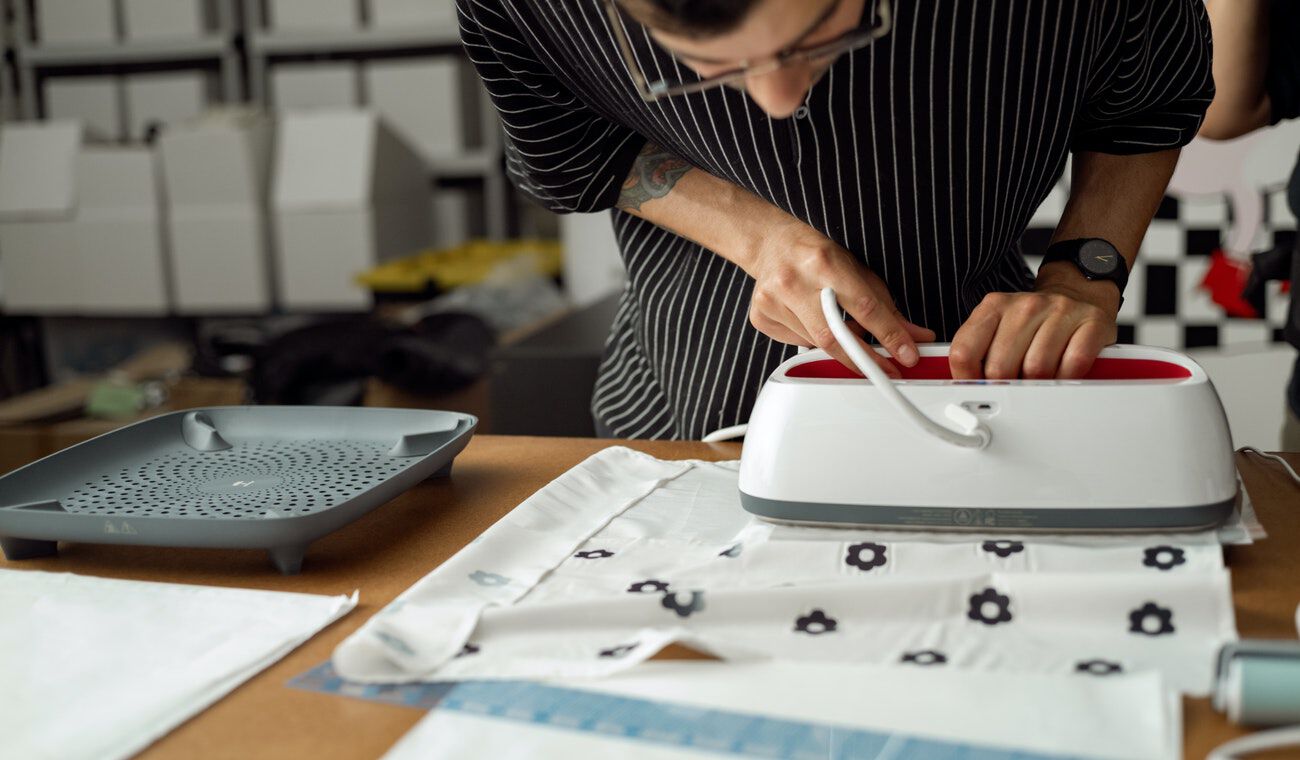 Comment continuez-vous à évoluer ?
J'adorerais voir même. évoluer en tant qu'académie. J'ai envie de développer des idées d'ateliers, qu'on nous voie en vitrines, et de mettre en place un véritable centre pour que les enfants soient libres, un peu à la Montessori, où ils pourraient travailler de manière indépendante. S'ils veulent se plonger dans un sujet différent ou explorer une autre partie d'eux-mêmes, qu'ils puissent simplement essayer. J'aimerais que les enfants aient l'opportunité de le faire. Notre vision est de créer quelque chose qui pourrait libérer l'esprit des enfants d'une manière qui n'aurait peut-être pas été réalisable s'ils n'avaient pas eu accès à ces ressources.
Comment décririez-vous Cricut à un extraterrestre ?
Cricut est un type de machine unique. On peut finalement donner vie à n'importe quelle idée. C'est un assistant créatif indispensable.