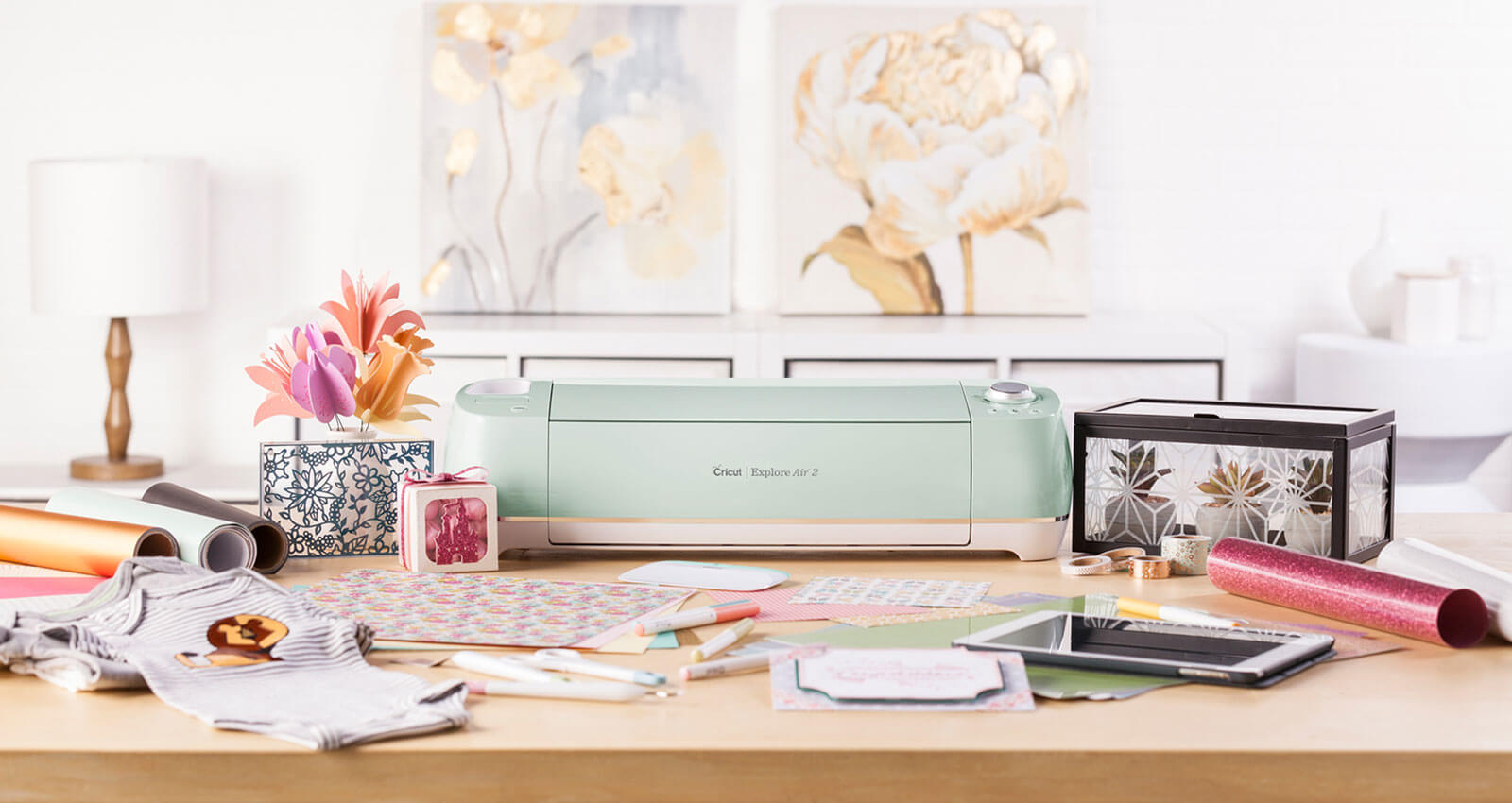 DIY made
oh-so-satisfying

.
Meet the Cricut Explore family.
Big value, WOW-worthy results. With the flexibility to cut a wide range of craft materials and the precision to deliver exactly what you need, the best-selling Cricut Explore line of smart cutting machines make DIY easy, fun, and – dare we say – amazing.
So many materials.
Even more possibilities.
Cricut Explore machines cut a hundred different materials – everything from the most popular craft materials like cardstock, vinyl, and iron-on to specialty materials like glittery paper, polished foils, and bonded fabric.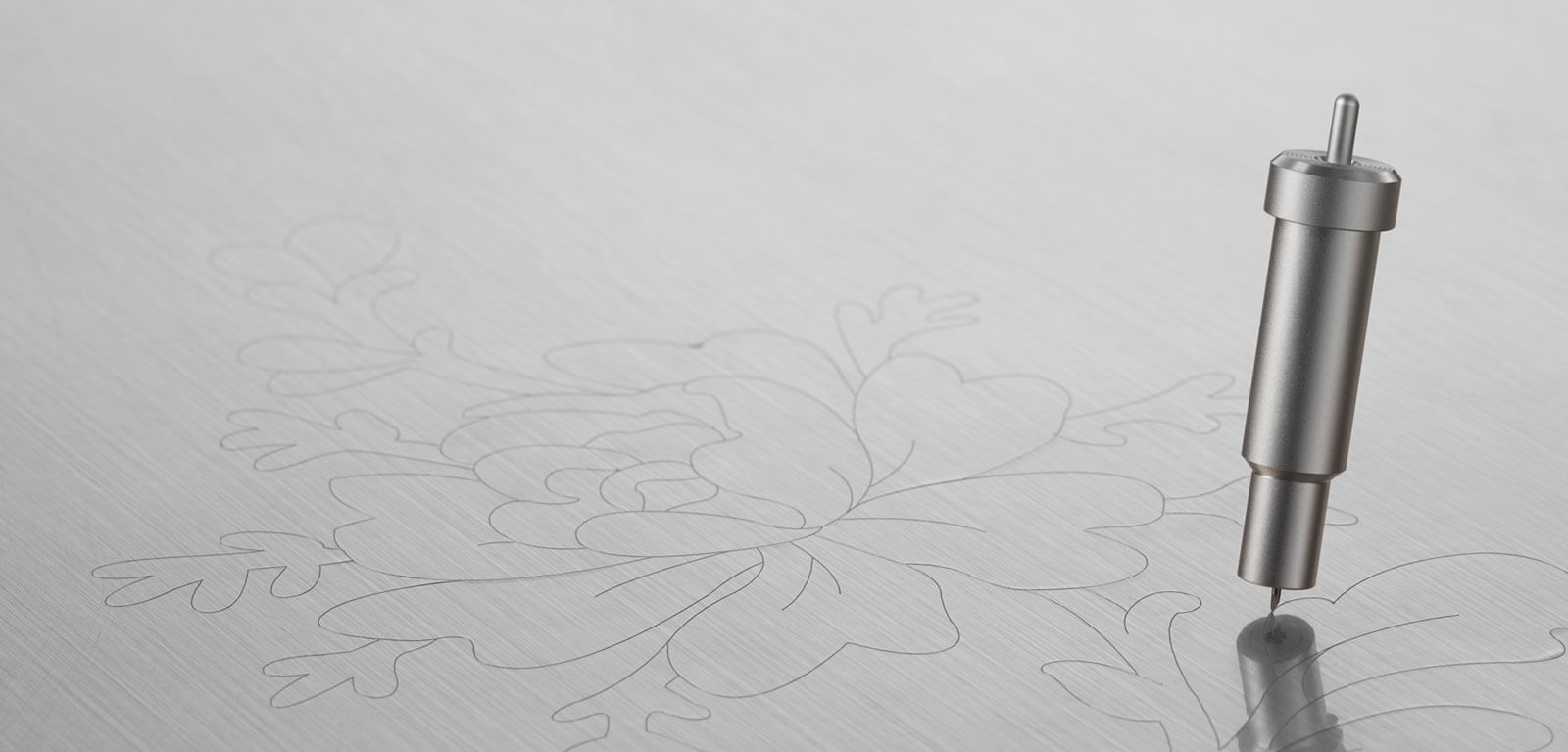 CuttingCut the most intricate shapes to perfection.
Versatile fine-point blades enable Cricut machines to cut light- to medium-weight materials quickly and accurately, down to details smaller than a nail decal. And with Cut Smart™ technology, you'll get the same results cut after cut.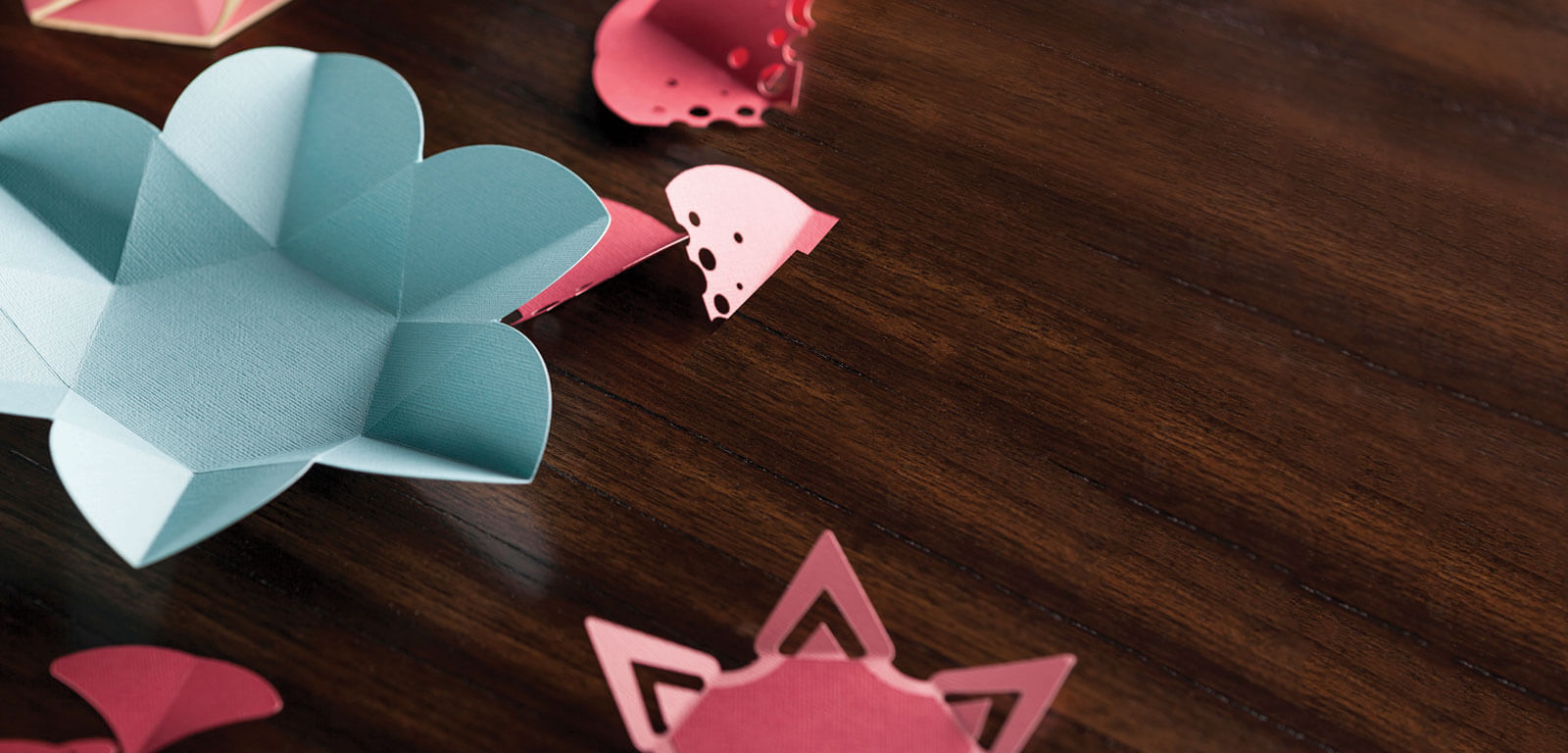 ScoringMake your paper
projects pop.
Make a beautiful, handcrafted card with a complementary envelope in minutes. Scoring Stylus1 makes easy-to-fold creases in the most popular paper materials with Cricut machines.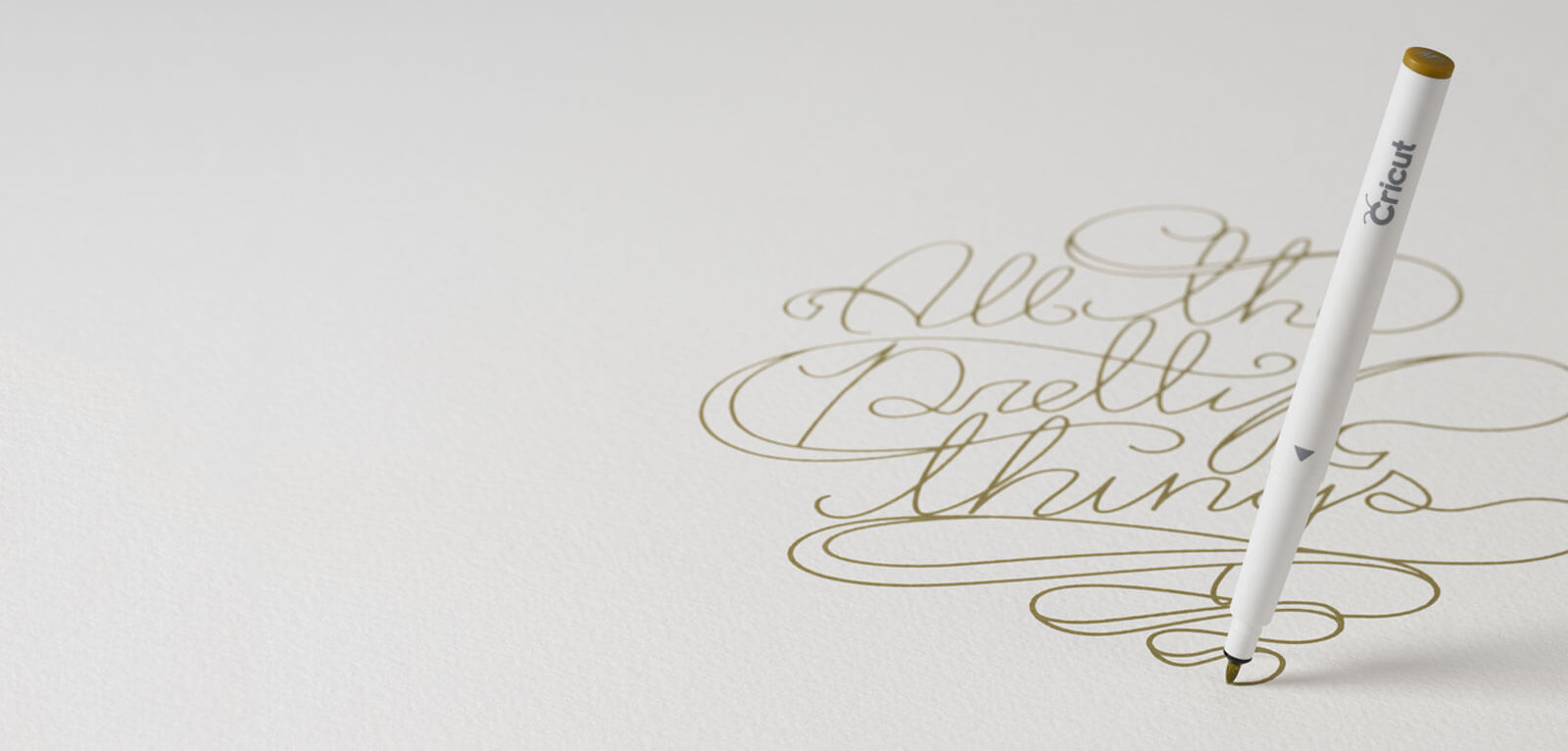 WritingAdd a note.
Make a statement.
Cricut machines handle pens like your very own calligrapher, embellishing projects with beautiful text and delicately drawn shapes. With a variety of styles and thicknesses, Cricut pens simply make your projects stand out.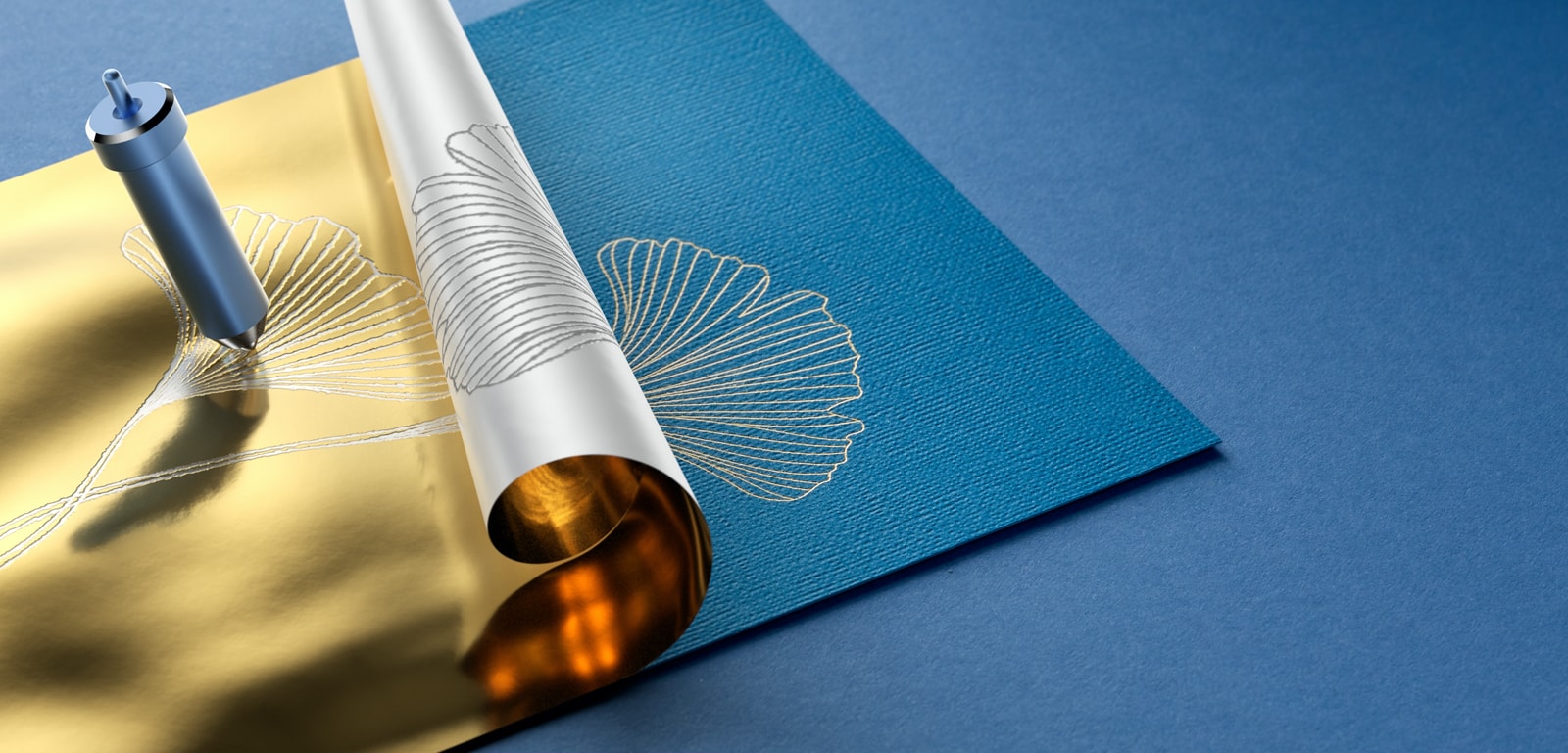 FoilingAdd shine to your projects.
Elevate your craft with stunning foil effects. Foil Transfer Tool makes it easy to embellish invitations, gift boxes, cards & more with polished, professional results that add amazing glimmer and gleam.
Feature summaryThe perfect entry point to the world of precision crafting.
Cuts 100 different materials.

Everything from cardstock, vinyl, and iron-on to specialty materials like glitter paper, cork, and bonded fabric.
Up to 2X faster cutting and writing2. Select Fast Mode when you need to make every second count. Switch to Precision Mode to make the most intricate cuts perfectly.
Double tool holder3. Keeps your blade and pen always at hand. Seamlessly shift between cutting a shape and embellishing it with a written note.
Wireless convenience3. Connects to your computer or mobile device via Bluetooth® technology, so you can control your Cricut machine without wires.
Easy-to-learn Design Space® software. For iOS and Android™ devices, and Windows® and Mac® computers.

Offline Mode.

Download images and projects to take with you and use when you're offline. Available with the Cricut iOS app.

Flexibility to upload your own designs.

Use your own images and fonts in a variety of standard file formats.

50 ready-to-make projects.

Includes a variety of projects that demonstrate everything Cricut Explore machines can do.
Compatible with Cricut cartridges4. Link the cartridges you already own to your Cricut ID to access your collections instantly.
Easy enough for anyone to learn
Up to 2X faster cutting and writing2
Bluetooth® wireless technology
Double tool holder3
Design Space software for iOS, Android™, Windows®, and Mac®
Upload your own images and fonts
Compatible with Cricut cartridges4
1 Sold separately.
2 Fast Mode available on Cricut Explore Air 2. Use with popular crafting materials including vinyl, iron-on, and cardstock.
3 Available on Cricut Explore Air/Air 2 models.
4 For users of classic Cricut machines who own cartridges.
Compare machines.
Cricut Joy™

Simple & compact

Cricut Explore Air® 2

Our most popular machine

Cricut Maker®

The ultimate smart
cutting machine

Perfect for

Quick, everyday, fun projects

A wide range of DIY hobbies

Pro-level DIY performance & versatility

Max material width

13.9 cm

30.5 cm

30.5 cm

Max material length

6 m

61 cm

61 cm

Material compatibility

50+ materials

100+ materials

300+ materials

Tools / Capabilities

2 (for cutting & writing)

5+ (for cutting, writing, scoring)

12+ (for cutting, writing, scoring, debossing, engraving & more)

Commercial-grade performance

NO

NO

YES

Works with Smart Materials for long, continuous cuts without a cutting mat

YES

NO

NO

Works with Card Mat for quick custom cards

YES

NO

NO

Works with home printer to print, then cut out printed image perfectly

NO

YES

YES

Free design app for iOS, Android™ Windows®, and Mac®

YES

YES

YES

Connectivity

Bluetooth®

Bluetooth®, USB

Bluetooth®, USB