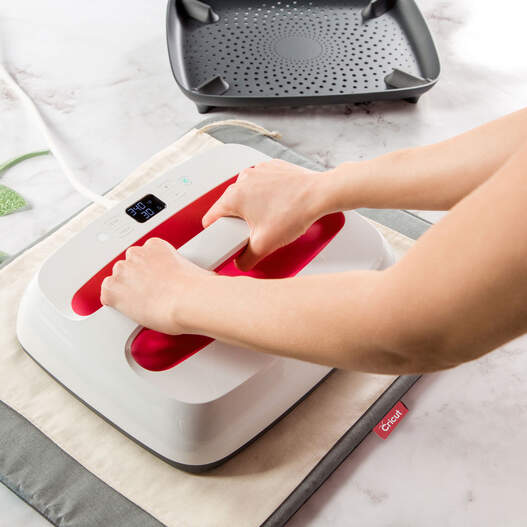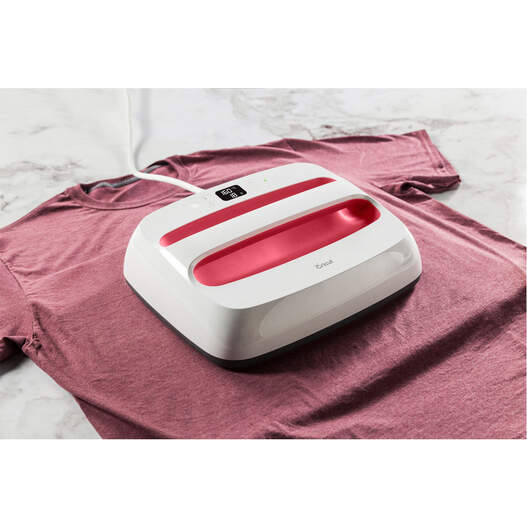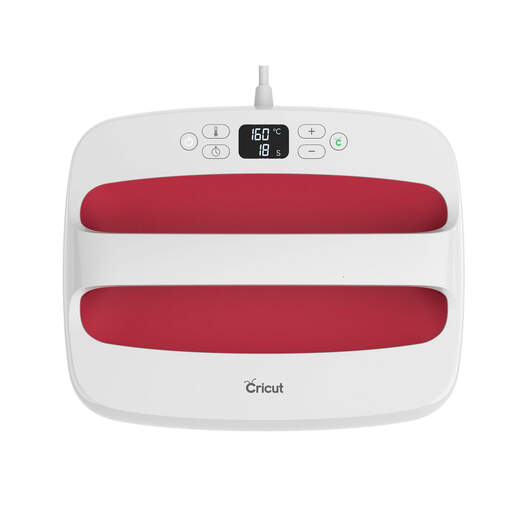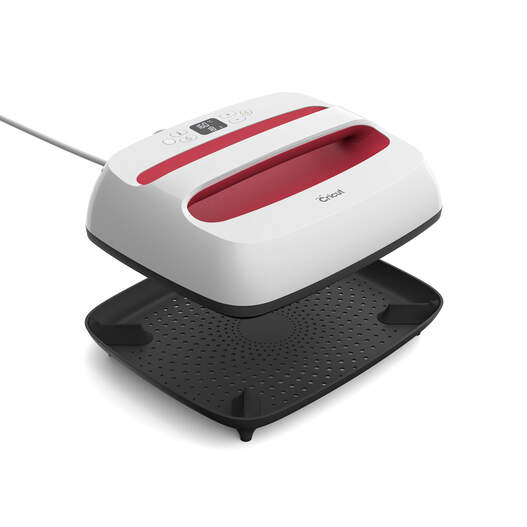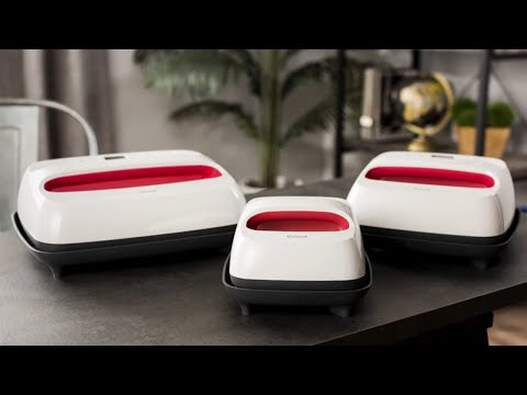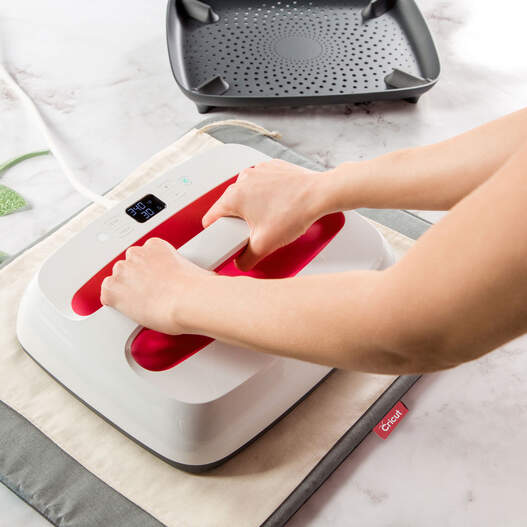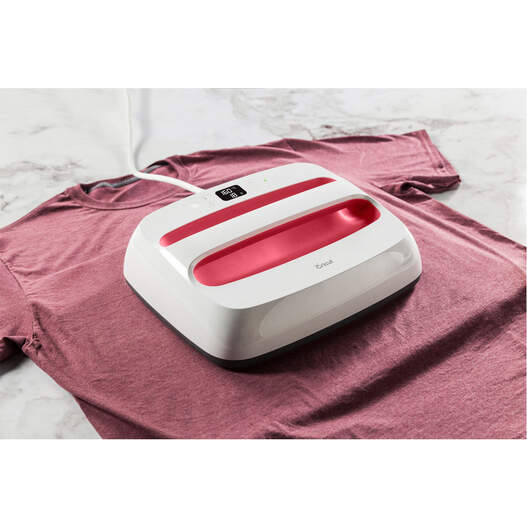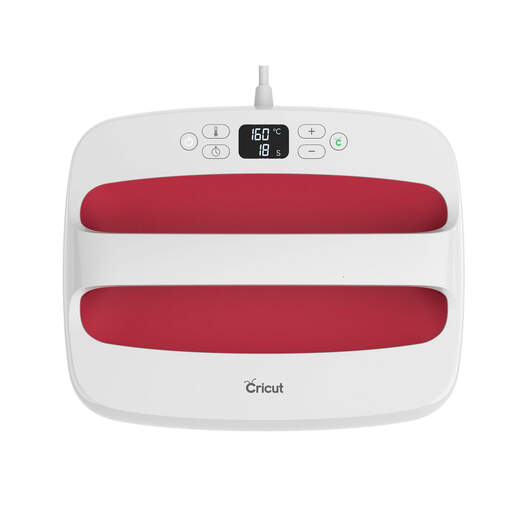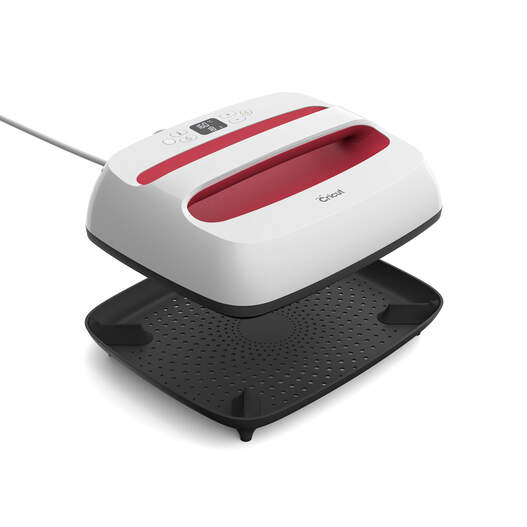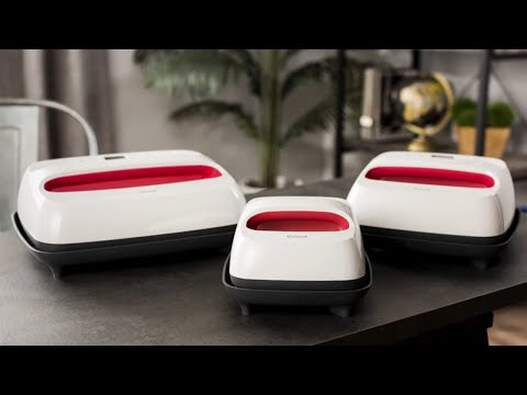 Cricut EasyPress™ 2, Raspberry - 12" x 10" + Essentials Iron -On Bundle
Access Members Pay
C$ 242.99
Save C$ 27.00 right now when you join Cricut Access.
10% off cricut.com purchases (up to C$50 per item)
Get 500,000+ images and 700+ fonts to use in your own designs
Unlock easy design tools like Monogram Maker, Automatic Background Remover & Editable Images
Plus More
Subscription automatically renews at C$ 12.99 (excl. taxes) monthly until cancelled. Cancel at any time
here
.
For the customizing crafter who wants to build their heat-transfer foundation and then some. Get Cricut EasyPress 2 plus the Essentials Iron-On Bundle, including two must-have tool sets and 10 iron-on materials so you can bring the heat right out of the box.
Ideal for jumbo-size projects. Now with adjustable heat up to 400℉ (205°C), Cricut EasyPress 2 is your no-stress heat press. Combining the speed of a heat press and the convenience of an iron, Cricut EasyPress 2 gives you fast, effortless results that really last, even after repeated washes. Eliminate guesswork with rigorously tested time and temperature settings for every project, apply heat, and when the beep sounds, you're done! Helpful safety features include an insulated Safety Base and auto-shutoff feature. Cricut EasyPress 2 is lightweight, portable, easy to store, and compatible with most major brands of heat-transfer vinyl and all Infusible Ink™ products. And of course, it's a perfect complement to Cricut cutting machines.
Get Cricut EasyPress® 2 plus two essential tool sets and a boatload of iron-on materials!
12" x 10" size (30 cm x 25 cm) ideal for larger T-shirts, sweatshirts, banners, blankets, and more
Professional heat-transfer results without the guesswork
Advanced heat plate design with ceramic-coated surface
Compatible with all Infusible Ink™ products and most major brands of iron-on material
Precise temperature control up to 400℉ (205°C)
Easy to learn, simple to use
Insulated Safety Base and auto-shutoff feature
Lightweight, portable, easy to store
A perfect complement to Cricut® smart cutting machines
WARNING: Requires maximum input 120V outlet. Not recommended for use outside North America.
Cricut EasyPress® 2, Raspberry - 12" x 10" (30 cm x 25 cm)
Safety Base
Welcome Book
Materials for a practice project
Bundled with:
Core Colors Essential Tool Set
EasyPress Mat 12x12
Everyday Iron On, Navy
Everyday Iron On, Gold
Holo Sparkle, Red
Glitter Iron-On, Gold
Glitter Iron-On, Silver
Everyday Iron-On Sampler, Classics 12X12(3)
Everyday Iron-On, White 12X24
Everyday Iron-On Sampler, Tea Party12X12(3)
Everyday Iron-On, Red 12X24
Everyday Iron-On, Black 12X24
*items may be replaced with equal value