What are Cricut Smart Materials?
Cricut Smart Materials are nifty materials designed to feed directly into your Cricut Maker 3 or Cricut Explore 3 machine without a mat.
We overhauled both the original Cricut Maker and Cricut Explore machines so that our latest models — Cricut Maker 3 and Cricut Explore 3 — have more processing power, more memory, and more powerful motors. These enhancements were all designed to drive Smart Materials accurately, at high speeds, and to keep them perfectly aligned, even for your most intricate cuts.
Just feed your choice of Smart Vinyl, Smart Iron-on, or Smart Paper Sticker Cardstock right next to the machine guides, press the Load button, and the machine takes it from there. Since there's nothing to prep, you can keep your focus on the best part — making.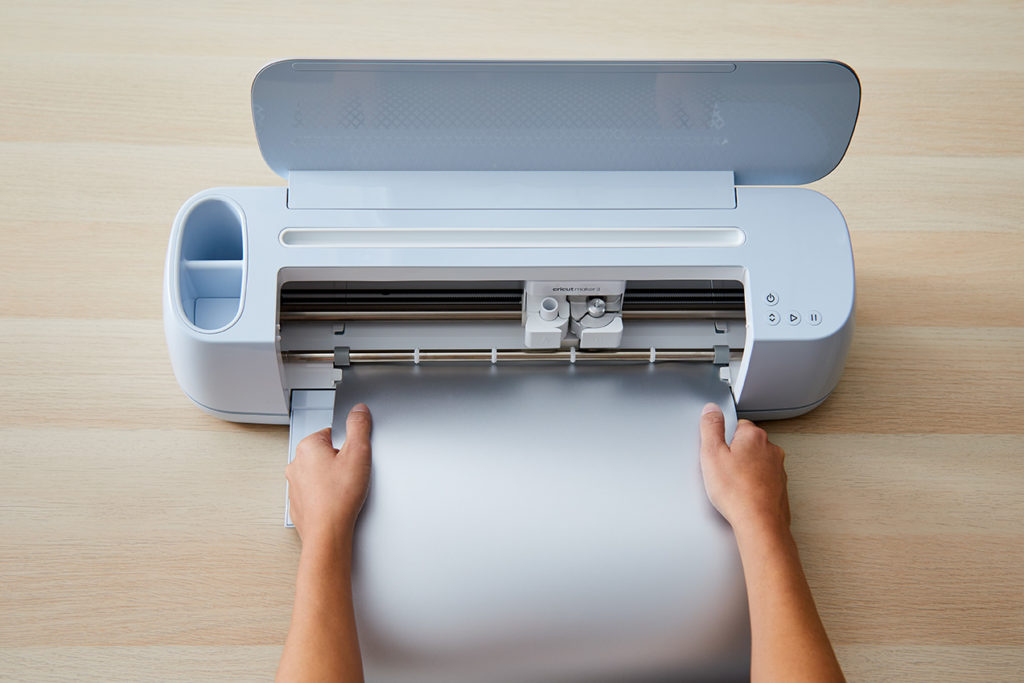 Create beyond the mat.
Dream outside of the 12 in x 24 in (30.4 cm x 60.9 cm) mat – cut a single image, or repeated images, up to 12 ft (3.6 m) in one go! No more slicing and dicing your extra-long birthday banners, wall decals & so much more.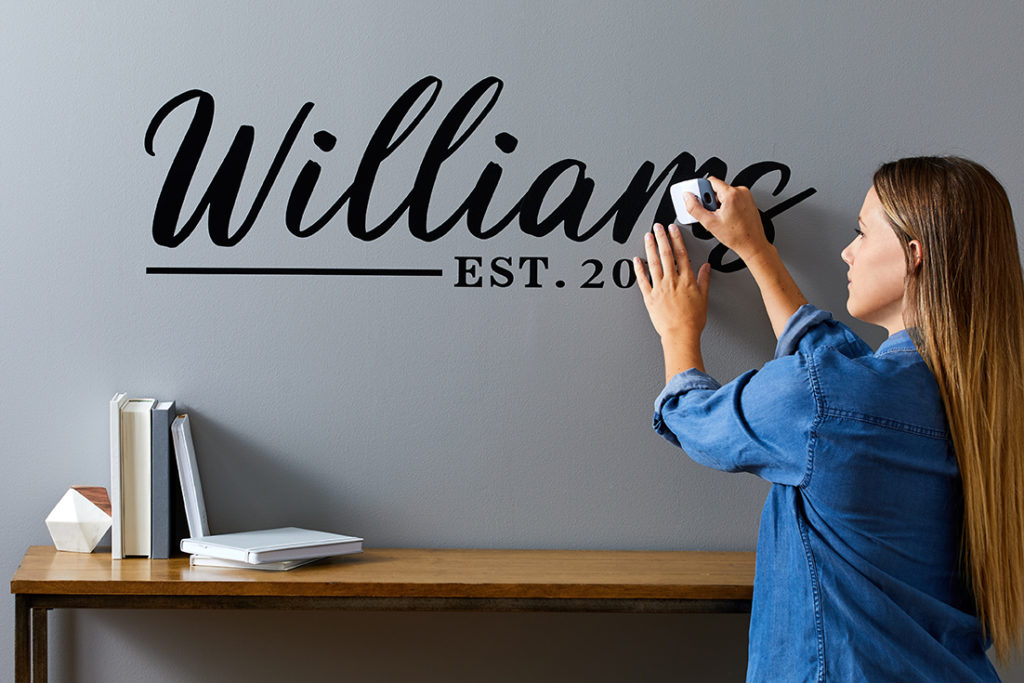 ---
The all-new Smart Vinyl is available in both permanent and removable varieties. It also comes in a wide array of colors, effects, and material lengths from 3 ft (0.9 m) to 75 ft (22.9 m). Super easy to weed and apply so you can add a personal touch to just about anything.
Removable Smart Vinyl
Durable, yet removes without residue. Recommended for indoor projects, or DIY that you aren't totally committed to. Renters, rejoice! Now you can apply a wall decal without the worry of removal. Enjoy a residue-free surface when you're ready for something new.
Permanent Smart Vinyl
A weather-resistant finish is ideal for outdoor projects, or any project you want to last and last. Adding flare to drinkware? Pop your finished cup, tumbler, or plate in the dishwasher without a second thought.
The all-new Smart Iron-On cuts beautifully, weeds easily, and applies effortlessly. Cut a single image up to 4 ft (1.2 m) or repeated shapes up to 9 ft (2.7 m) so you can wear your creativity on your sleeve, your pocket, or your pant leg. Layer up to 3 colors and rest easy with your tee in the laundry bin – tested to outlast 50+ washes. Available in a variety of colors, effects and lengths from 3 ft (0.9 m) to 9 ft (2.7 m).
Woo-hoo, no glue! Skip the glue for hassle-free paper projects. Simply cut, peel, and stick. Create fun cards, bold banners, attractive posters, and layered paper projects of all kinds. Smart Paper Sticker Cardstock comes in 13 in (33 cm) x 13 in (33 cm) sheets.
---
BFFs for Smart Materials.
Cricut Roll Holder is the perfect accessory to keep rolled Smart Materials organized and aligned for clean, precise cuts. It attaches easily to Cricut Maker 3 and Cricut Explore 3, holds rolls from 4–75 ft (3–22.8 m), and even has a built-in trimmer for a straight edge every time.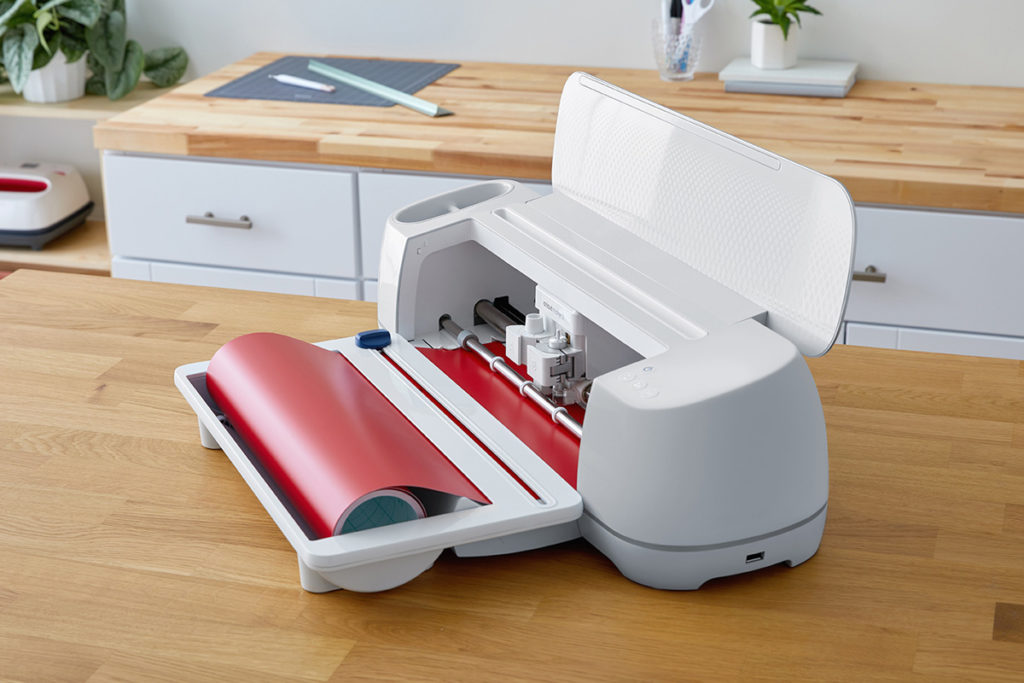 What about transfer tape? We made that longer, too. Now available in 21 ft (6.4 m) and 75 ft (22.9 m) to easily transfer those extra-long projects without a hitch.
---
Tips & tricks for Smart Materials.
Align the left material edge with the left material guide on the machine. This step is crucial when cutting more than 3 ft (0.9 m).
Keep your scraps! You can cut leftover Smart Materials on a mat.
To get the most out of your Smart Vinyl, create a cut box around your image. Once cut, only weed the area around the image. This leaves the backer in place, so it is still wide enough (13 in or 33 cm) to cut your next project without a mat.
---
FAQs.
Q: Can I cut Smart Materials on previous models of Cricut Explore and Cricut Maker?
A: Cricut Explore 3 and Cricut Maker 3 have been designed, optimized, and rigorously tested for use with Smart Materials. Smart Materials are not intended for use with previous-generation Cricut Explore or Cricut Maker machines unless placed on a machine mat. Using Smart Materials with older machines without a mat may cause material jams, compromise cutting precision, and damage machine parts, so this use is at your own risk.
Q: What is the minimum size of Smart Materials Design Space requires to cut without a mat.
A: Make sure your material is at least 6 in (15.4 cm) long and 13 in (33 cm) wide.
Have more questions about Smart Materials? Visit the Smart Materials help page for more information.