Lauren upcycled an old wood stool she found at a local consignment shop using a simple stencil she made on her Cricut machine. Did you miss it on Facebook Live? Don't worry! You can revisit it here or skip directly to a tutorial video we cut together below.
Here are step-by-step instructions if you prefer a walk-through tutorial in words.
Here's what you'll need:
Cricut machine (or scissors to hand cut the design)
Wood stool
Spray paint
Painter's tape
Acrylic paint
Stencil brush
Polyurethane (or other sealant)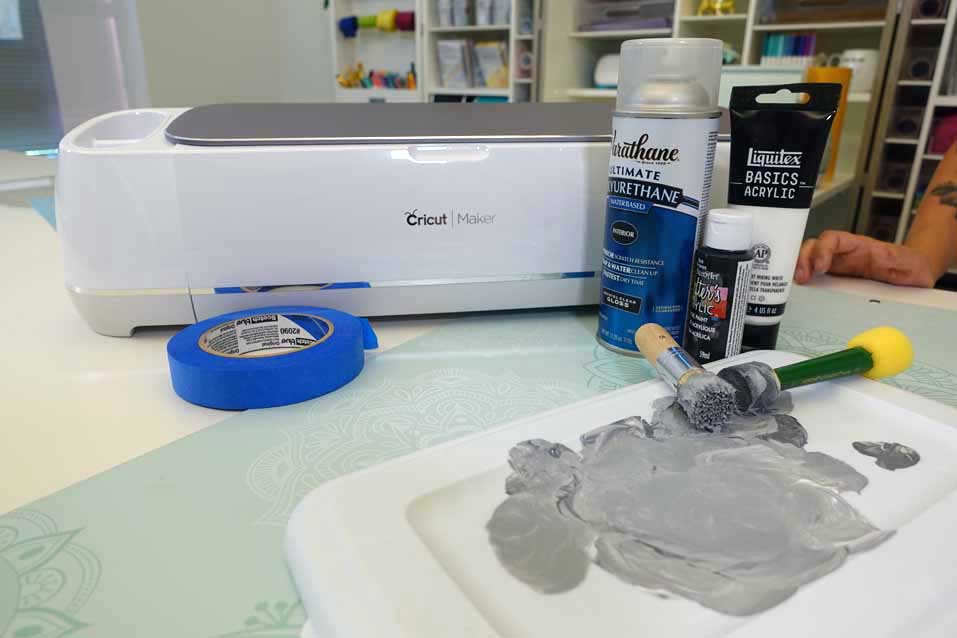 Before Lauren started her project, she painted the stool with white acrylic paint to give it a bit of a refresh. Feel free to do this too if your project calls needs a new skin too.
Step 1: Find a stencil design
Lauren found a simple stencil design in Design Space® for her wood stool.
The community project for her design may be found here.
Or you can also download this SVG if you don't have a machine and want to recreate the same pattern.
Don't forget to resize the design to fit your project!
Step 2: Cut your design
Using a Cricut Maker or Cricut Explore machine, cut the pattern with the appropriate setting of material you use for the project. You could also use a Cricut Joy® but will be limited in size.
Lauren used 6mil thick Mylar to create her project. She laid the Mylar onto a LightGrip mat and cut it with a deep point blade using the "Mylar" setting with "more" pressure because the blade was a bit dull.
You can also cut the Mylar with a fine point blade. Depending on the sharpness of your blade and the thickness of your material, you may need to adjust these settings to fit your project. We recommend testing a small cut to find the settings that work best.
If you are using the SVG to cut by hand, try tracing the outline onto your material before you cut with scissors.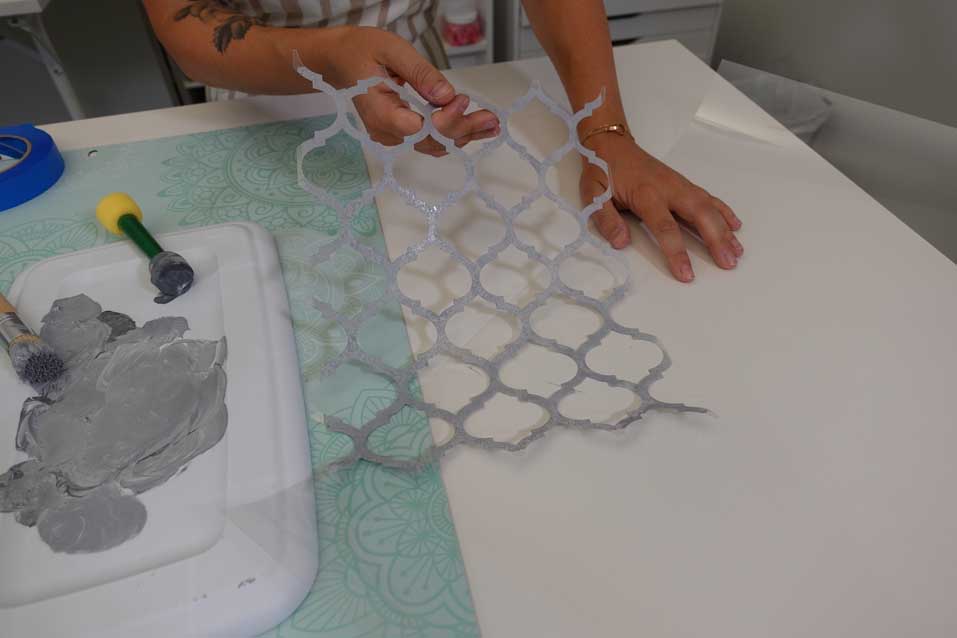 Step 3: Adhere your design to the surface
Lay your stencil onto the project surface with painter's tape. The tape will help you get crisp paint lines along the edges.
Step 4: Dab to paint
When your stencil design is secured to the surface of your project, start dabbing! Lauren prefers Mylar to vinyl because of its thicker density. The density, in addition to a dabbing motion, helps prevent the paint from bleeding through the stencil.
Step 5: Let the paint dry then remove the stencil
After the paint has dried, remove the stencil to review your design.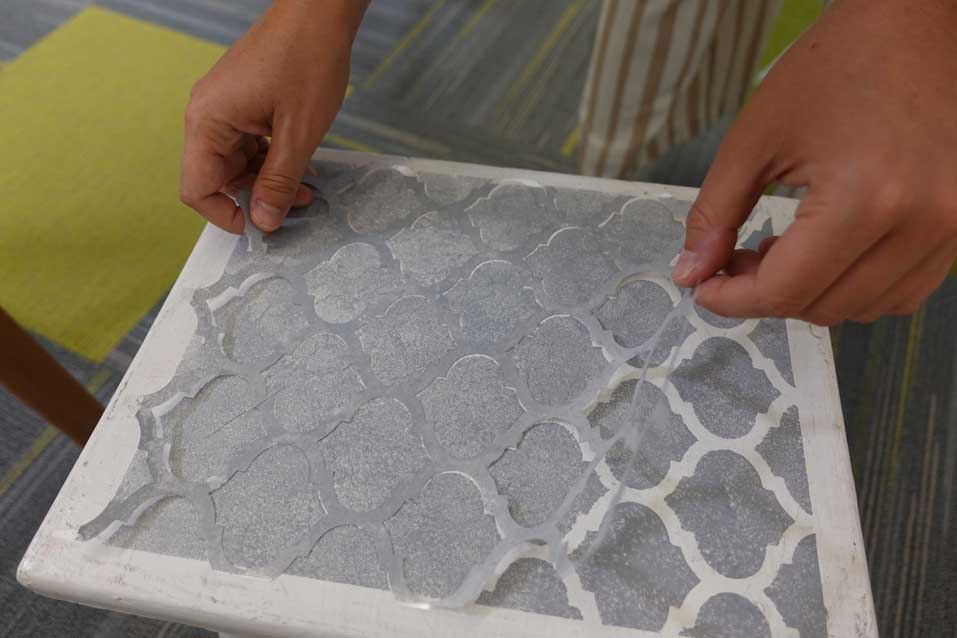 Step 6: Seal your stencil
Seal your stencil with a polyurethane spray or equivalent that is appropriate for your project. The sealant will offer the paint a layer of protection to prevent nicks, stains, and water damage.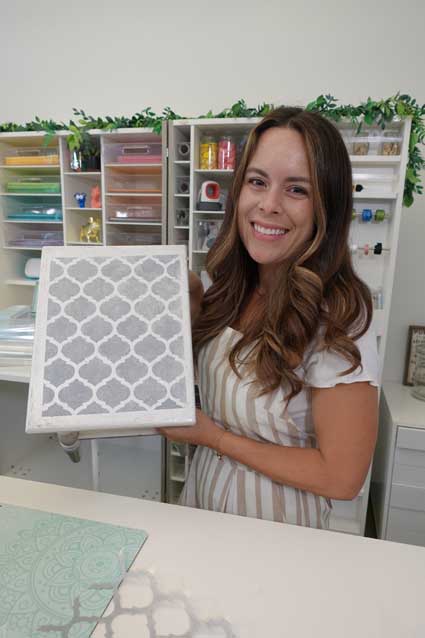 After the sealant has dried, it's ready to use! Take a seat, try it out, put it next to the couch, rest those weary bones. Crafting is hard work!
Upcycled wood stool video tutorial
Looking for more DIY home inspiration?
Return to the Cricut Guide to DIY Home Projects.
Search How-To
I want to make...