Top three ways to organize scraps
As creatives, there seems to be a need to save all the things. For us, that includes scraps. So. Many. Scraps.
We have paper, vinyl, iron-on, and infusible ink scraps that might, just might, be used for another project. There are so many different ideas on how to use your Cricut scraps. But what about how to organize scraps? Isn't a clean and organized craft space the ultimate goal?
We've rounded up some of our favorite ideas of how to finagle all of those extra bits, storing those scraps in unique ways until you're ready to use them. Our top three ways to organize scraps are to keep supplies in custom drawers, organize scraps by material type, and catalog scraps by color. Read on for more inspiration.
Keep supplies in custom drawers
Drawers in a craft room look nice and are a great way to organize scraps. We really like how DeJong Dream House put a square of each color on the outside of each of her drawers to indicate the organization strategy. She is organizing fabric in this idea, but we think the same concept could be applied to organizing craft scraps like paper, iron-on, infusible ink, and vinyl.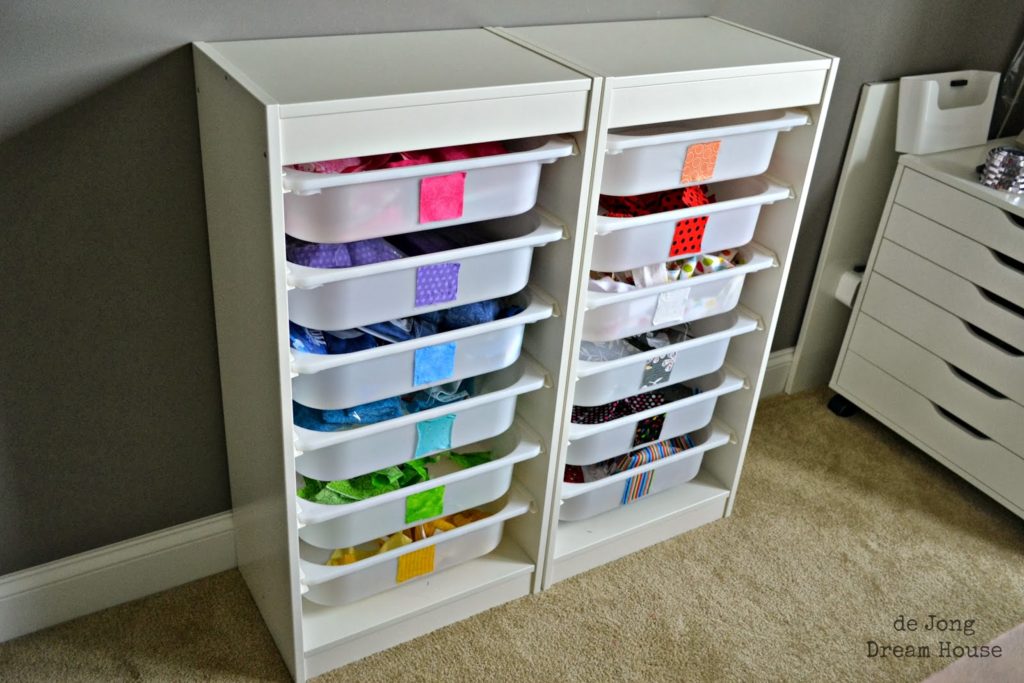 Crafting Cheerfully uses vinyl decals to spell out what kinds of scraps and other materials she has organized in each of her drawers.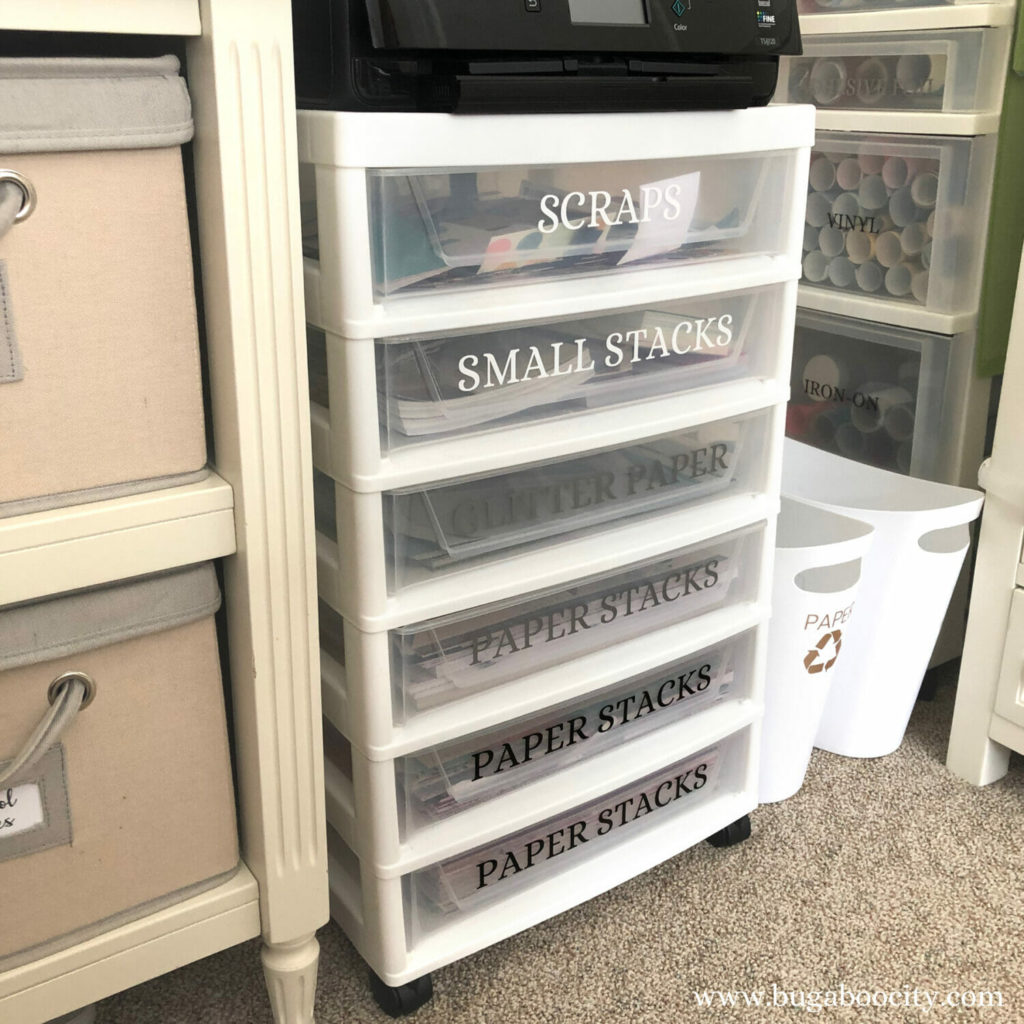 Another way Crafting Cheerfully organizes her craft scraps is in hanging file folders. We love this idea because you can see all of the scraps you have, organized by color.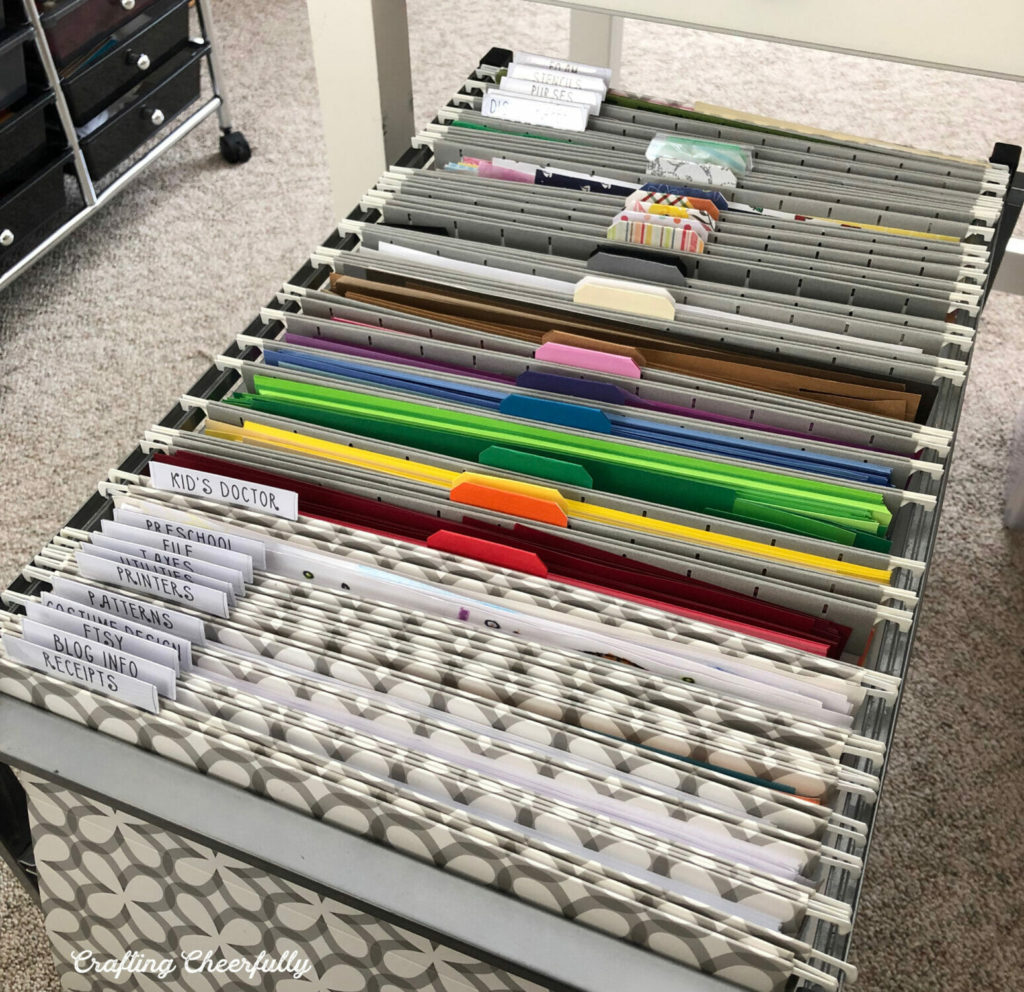 Organize scraps by material type
Once you start getting into all of the different kinds of materials your Cricut machine can cut, you may want to begin organizing all of your Cricut scraps like Hey Let's Make Stuff does. She combines the drawer organization technique but also separates them by material type. The layered vinyl decals to indicate what is in each drawer has us swooning.
Don't know how to tell the difference between your vinyl, iron-on, and window cling? Let Shanon show you the difference!
It's also tricky sometimes to tell the difference between removable and permanent vinyl. Here's an easy trick we posted from Cricut on Instagram.
Lela Burris from Organized-ish used her Cricut Joy to create labels to indicate the different materials she has in each section of her craft cart. We love this idea for small spaces. Having your craft supplies on wheels seems so convenient.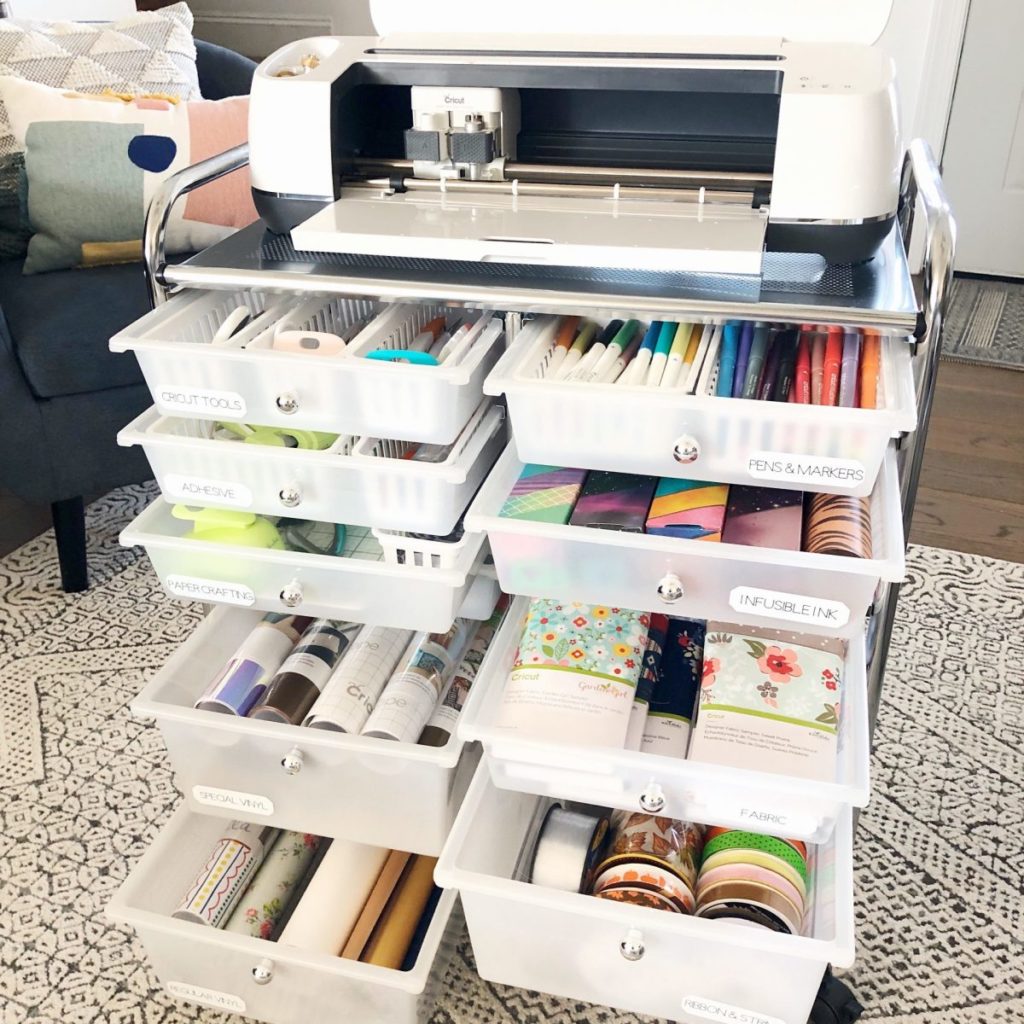 The Polka Dot Chair created these adorable wooden boxes that she also broke down by material type. The boxes stack one on top of another!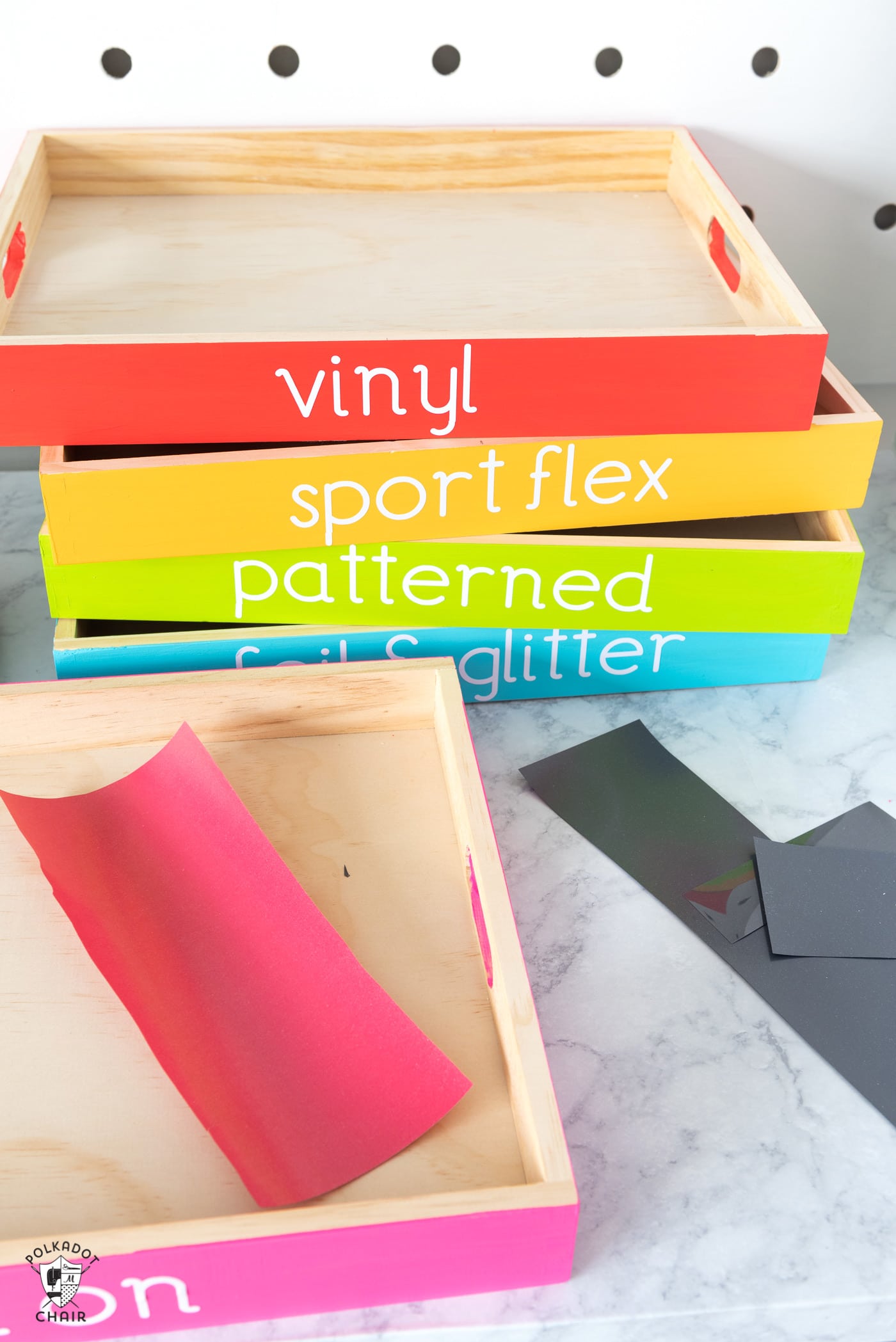 Catalog scraps by color
Organizing your Cricut scraps by color is probably our favorite and one of the best ways to organize scraps. You are usually looking for a particular color when you go to make something, and by separating the scraps by color you very clearly showcase the rainbow of materials you have. Take, for example, The Homes I Have Made. She used clear plastic containers marked with the color of scrap it houses. Then, she placed all of those containers, organized neatly, on her shelves. Seems like a great way to add a pop of color to your craft room and stay organized at the same time!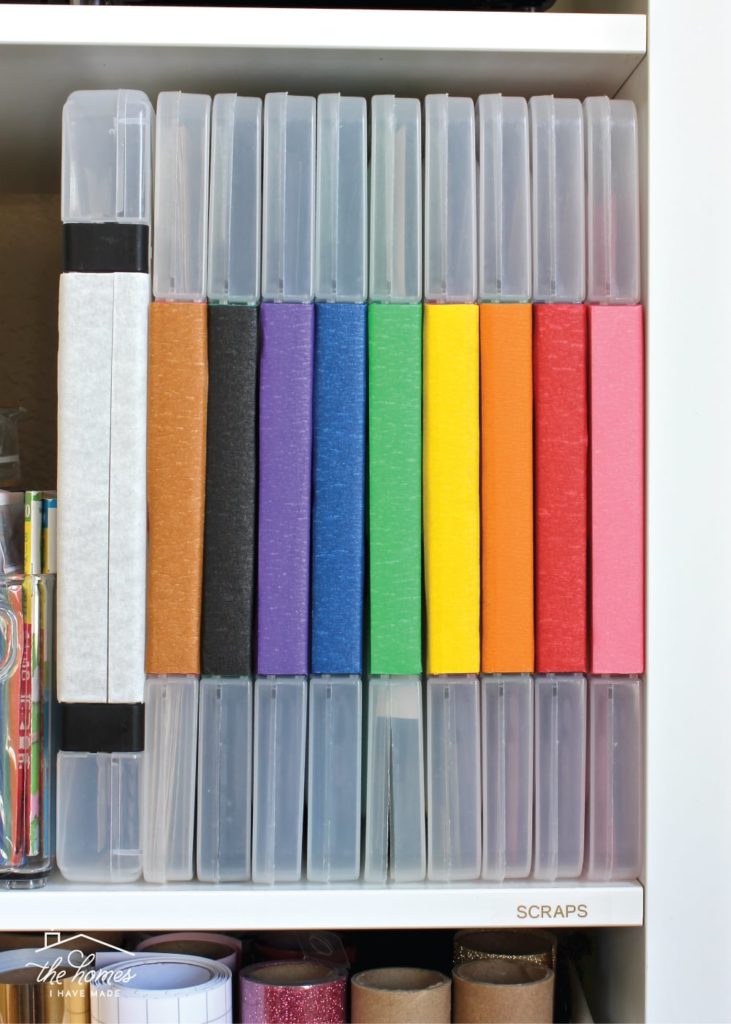 More ways to organize by color from A Vegas Girl at Heart, The Homes I Have Made, Flourishing Palms, and Organized-ish:
Our Cricut community has the best ideas on how to use and store scraps. We hope you'll join the Official Cricut group on Facebook for more ideas!