Whether you're new to Cricut and just discovering us or you're already a member of our community, we'd like to welcome you with a little kind note: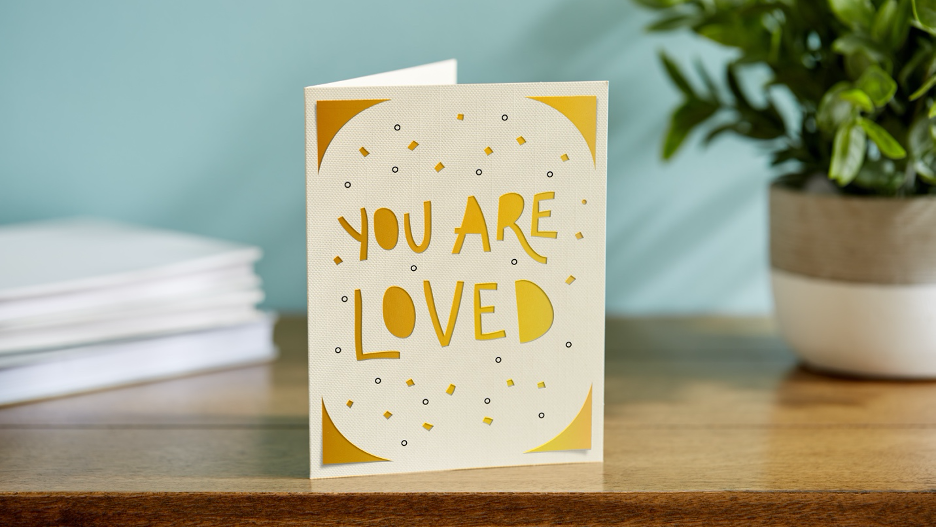 Sometimes, a simple reminder like this is all it takes to make someone's day.
While many of you know us for our unique crafting products, so much of our inspiration comes from you—including all the ways you encourage kindness through the projects you make.
It's not just the receiver who feels that warmth. The act of doing something for others can bring you happiness too.
There are infinite ways to be kind. Why not start with something simple, like giving a card.
The benefits of being kind
Science backs up the benefits of doing something kind for someone else.
The kinder you act toward others, the better you will feel.

Mayo Clinic staff
Imagine how even the smallest act of kindness can create a domino effect.
We spend so much time texting and tweeting that sometimes we forget what it's like to tell someone how we feel through a physical act.
Cardmaking is more than a simple craft, it's a way to show someone you care.
30 free card projects for you
To bring a little joy to you—and help you to bring a little joy to others—Cricut is offering these free cards available in Design Space® through the end of the year. Each of these cards can be made on any Cricut machine, including Cricut Joy™, Cricut Explore™ family and Cricut Maker®.
Make a card to recognize a friend for an achievement. Tell the grandparents you love them. Say thanks to your mailperson. Give a note to a teacher in your life.
If you're using a Cricut Maker or Cricut Explore machine, click here to access the free card images.
For Cricut Joy users, click the card you want to make below to open the project in Design Space.
Cards are also easy to make with materials you have around the house. Whether it's copy paper, recycled paper, or cardstock, you can reuse and recycle to make a card out of many different materials.
Zooey's favorite Cricut cards to make
I love making cards—it's paper that packs a thoughtful punch, which in my humble opinion is the best kind of paper. Check out some of my cardmaking tips below!
Find Zooey's adorable new cards in Design Space.
Make a card and Cricut will give a card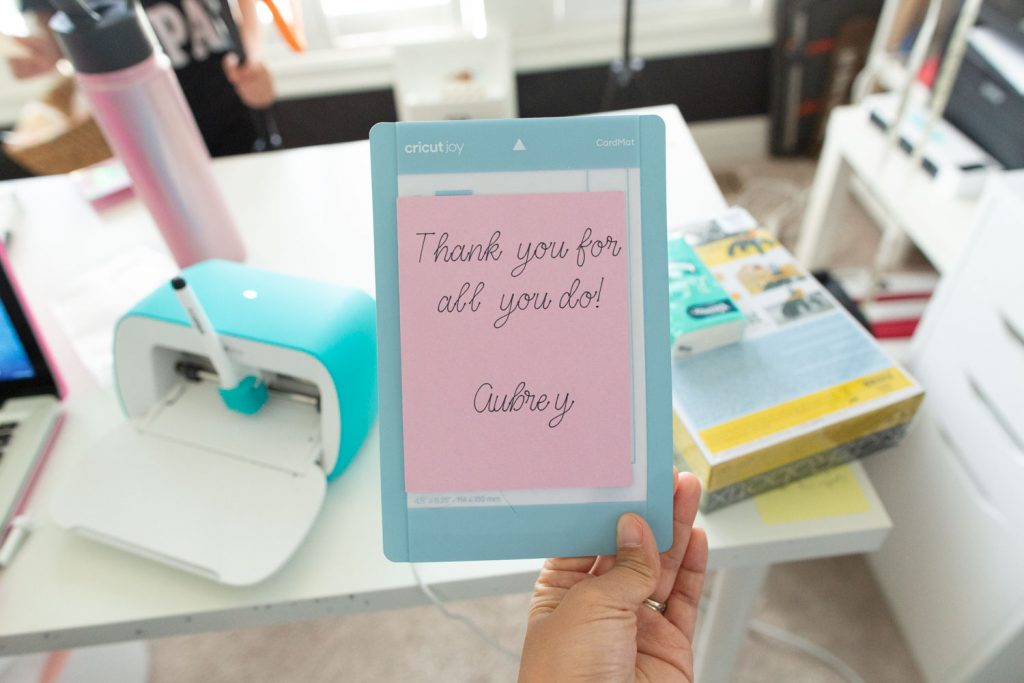 Our community is the heart of Cricut. We've made millions of masks to support communities worldwide. So, we know it's amazing what can happen when we make together.
For every card shared on Instagram using the hashtag #makekindness, Cricut will give a homemade card*, postage included. Share any card, whether it is created with a Cricut machine or not, to help us pass on kindness.
If there's a person or organization you know that would benefit from receiving cards, please email makekindness@id-pr.com.
Share the cards you plan to make in the comments. We can't wait to see all the cards we make together.
---
Learn more about Cricut machines on cricut.com.
*Cricut will donate up to 15,000 cards until the end of the year.
Search How-To
I want to make...