Russia floral block for June — Block of the Month quilt
The Cricut Block of the Month Quilt for June features a Russian-inspired floral block ready for cutting and crafting.
This Russia floral block highlights a blooming Camellia flower, which is prominent on Matryoshka dolls and other cultural folk art.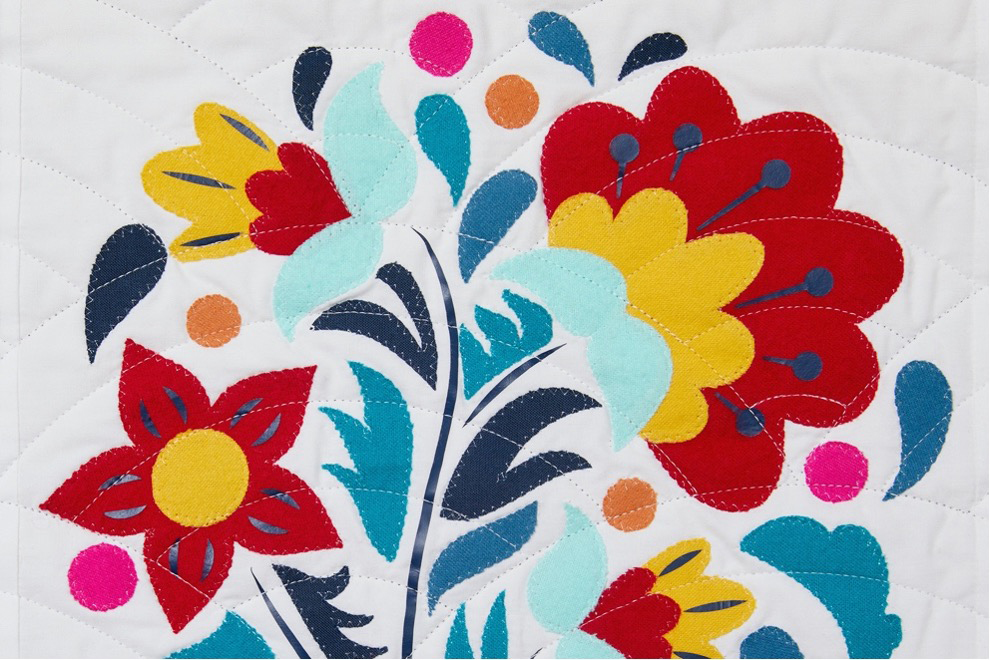 Each block for the Cricut Block of the Month Quilt represents a different country or culture, but all designs will use the same fabric color scheme. This will help make sure that the individual blocks come together to make one unified quilt at the end of the project.
To make this June Block of the Month, and for a list of material needs and step-by-step instructions, visit the Russia Floral Block With Iron-On project page in Design Space.
We've seen some gorgeous quilt blocks on social so far, and love seeing this art make its way to mugs and shirts! Make sure to tag us with your projects using #CricutBlockOfTheMonth.
Check back next month for the next Block of the Month, where we'll feature another new region!