Skip to instructions
Pride season is finally here– we know many of you are excited to gather again with friends and loved ones for remembrance, education, and celebration.
Pride parties and parades are spaces to commemorate community leaders, achievements, and the beautiful diversity of LGBTQIA+ identities.
Wherever you may gather, we feel it's important that your environment is as positive and radiant as the message of Pride. Keeping this in mind, Cricut created a spectrum of colorful Pride party decorations to craft a vibrant, welcoming space. From wall décor to comfy throws to keychains, we want to empower community members to celebrate with simple and chic Pride projects.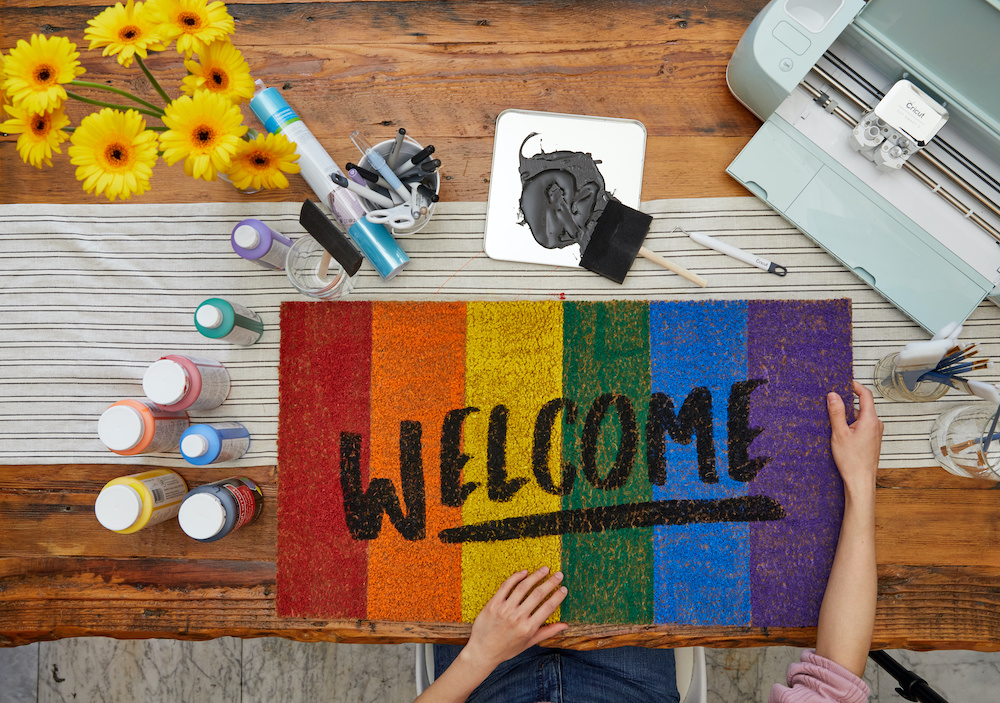 Offer a warm welcome
Showcase your colors with this simple yet stunning Pride welcome mat. Keep the traditional colors of the Pride flag, or customize to suit your unique LGBTQIA+ community and identity! Handcrafted with a bit of acrylic paint, vinyl, and elbow grease, this graphic mat will allow you to share the joy of the season with invited guests and passersby.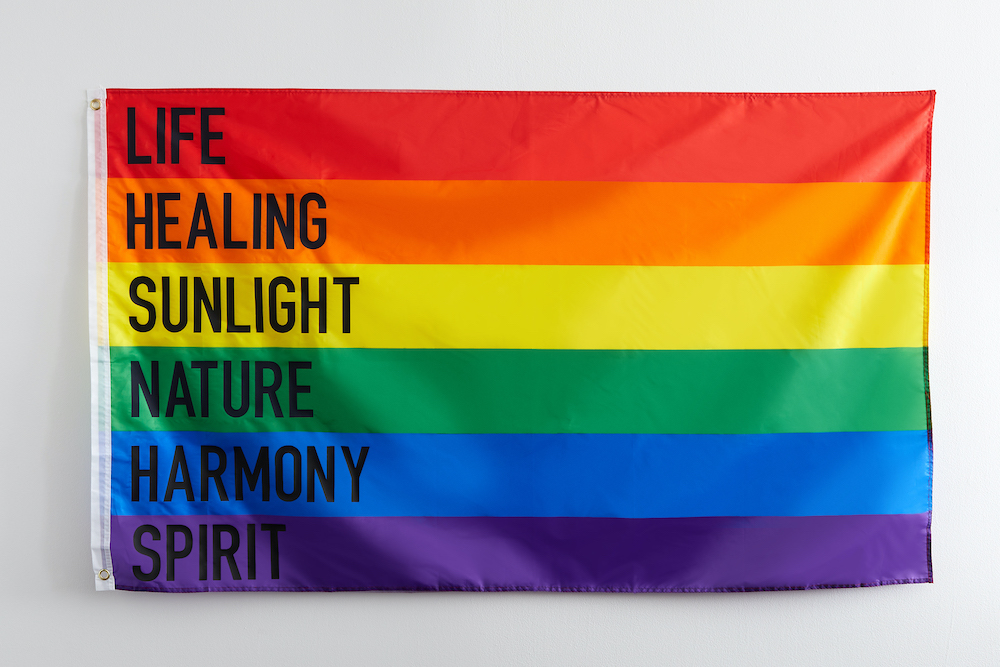 Fly your flag high
Create an educational moment with an embellished Pride flag that calls out the meaning of each stripe. While the colors of the Pride flag are already aesthetically gorgeous, they have even more impact and resonance when the significance of each color is shared. Display it proudly outdoors or hang it inside as the focal point of your next Pride party.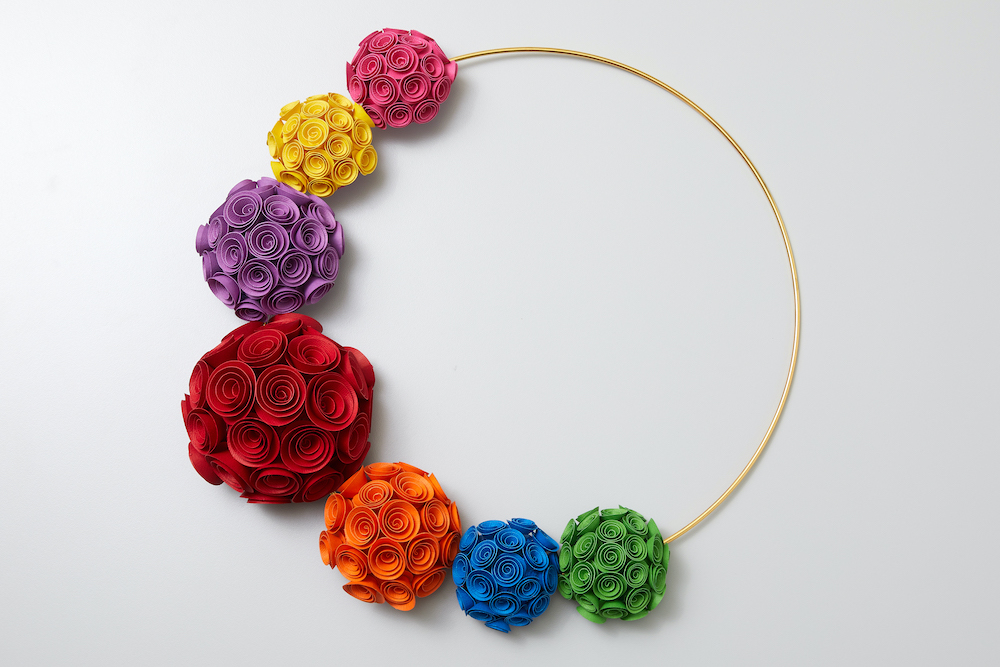 Add a touch of elegance with a floral wreath
This vibrant yet understated floral wreath project adds an upscale pop of Pride to any accent wall. Each flower is easily made with cut cardstock (courtesy of Cricut) hand-rolled into a rose-inspired shape. When combined, these buds create a beautiful and modern take on Pride party wall décor. Display this minimalist masterpiece as its own statement or add to a collection of Pride wall art pieces to tie the room together.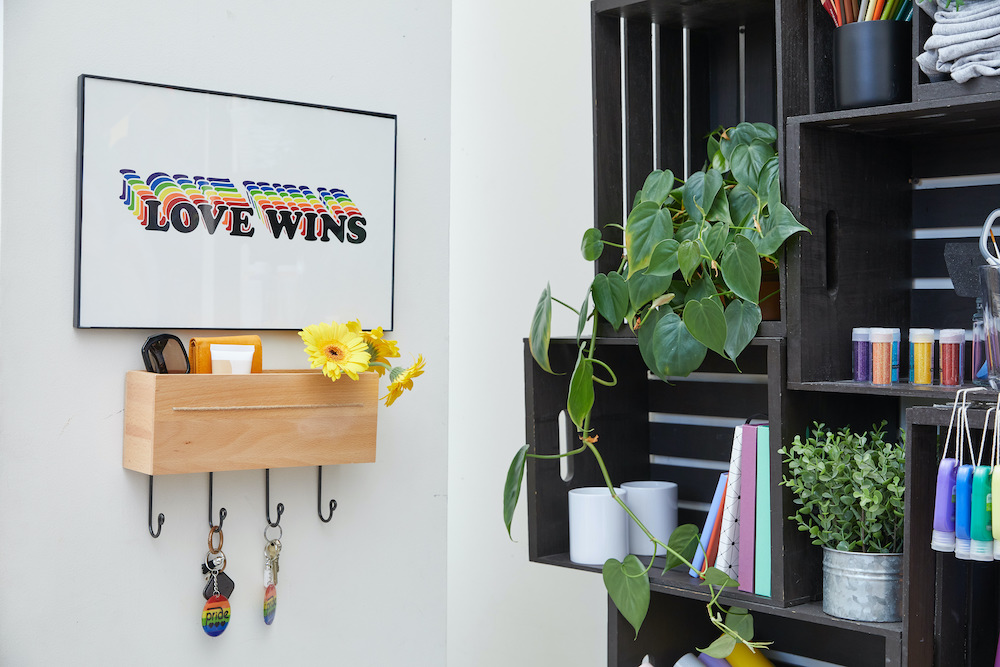 Go bold with pop art
Speaking of wall art, our Love Wins print brings a vintage 70s vibe to your wall décor. Layer technicolor Premium Vinyl™ to achieve this on-trend retro look, perfect as the focal point of your next photo wall. This vinyl design would also look great as a decal for tech accessories, water bottles, and more customizable carry-ons that you can use throughout Pride and the seasons to come.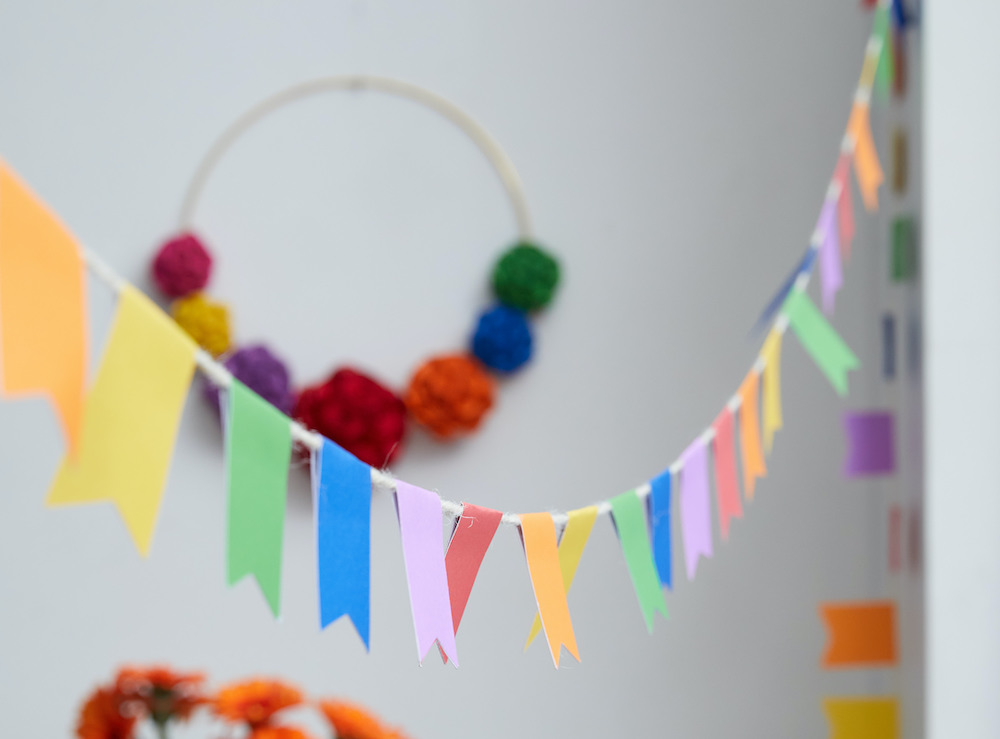 String along a party pennant
A color blocked pennant is a fast and easy way to add a touch of whimsy to Pride party décor. Plus, it's the perfect complement to any indoor or outdoor space, making it an extremely versatile project! String durable cardstock across a photo wall, patio, or create multiple strands layered across one another for greater visual impact.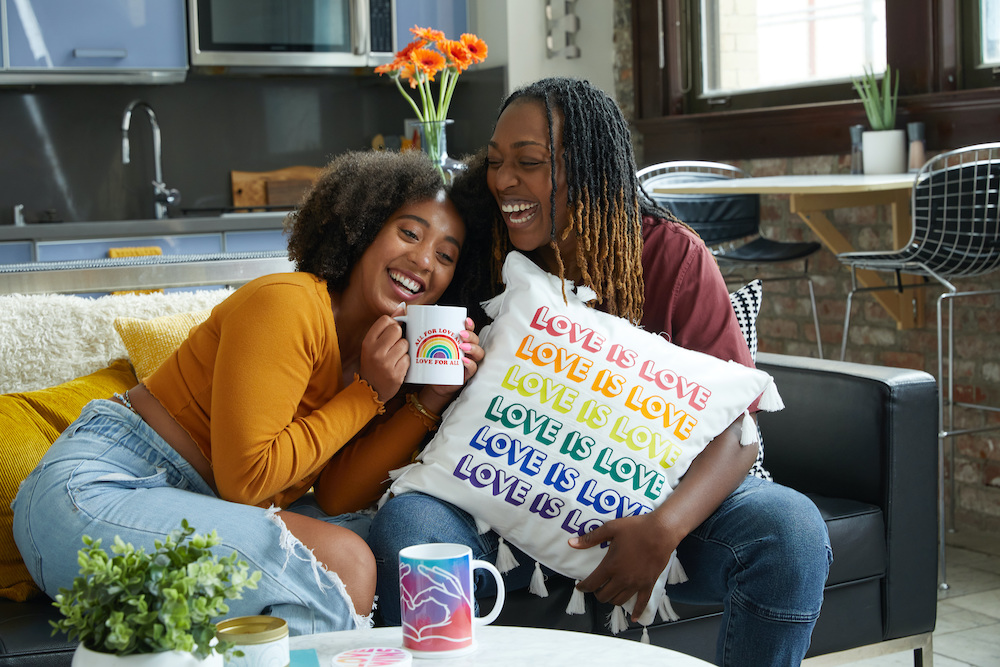 Keep 'em comfy
While your guests are admiring the wall décor, they'll likely want to kick their feet up (especially if you're gathering post-parade). Jazz up your couch, loveseat, or nook with a comfy, customized throw pillow that shares the love of the season. Practically any Pride-themed design can be easily applied with Everyday Iron-On™ to suit your unique style.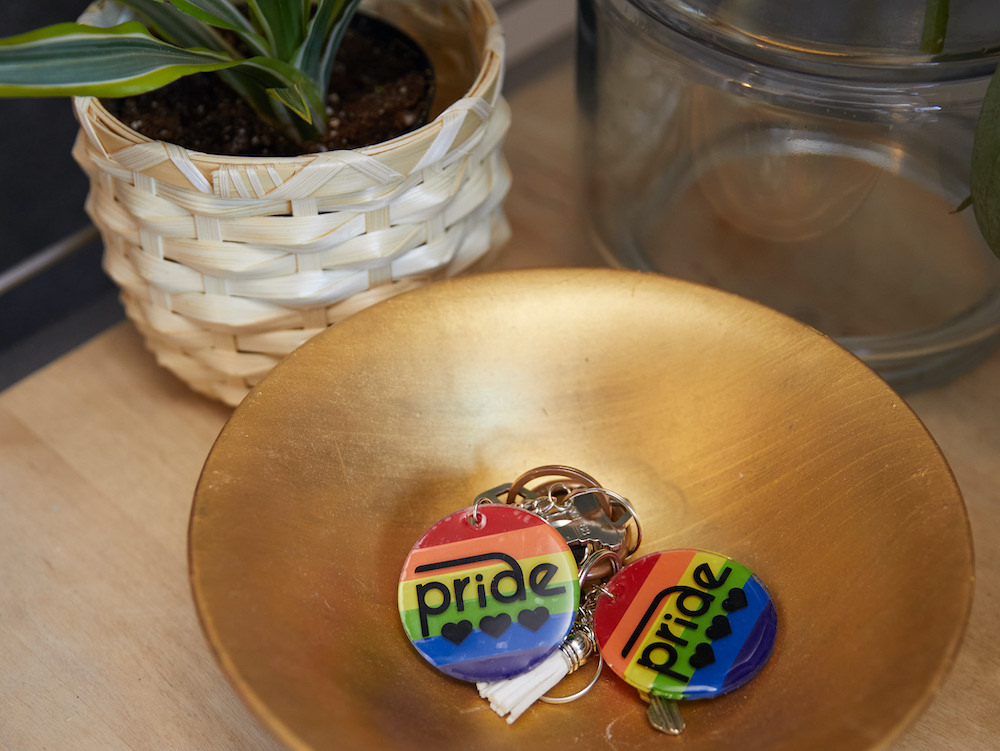 Carry Pride with you all year
Everyone loves a party favor– especially one that has both utility and significance. These adorable resin keychains are a keepsake that your guests can use each time they travel, reminding them of the love and support shared in Pride month and beyond.
We hope you have a happy, healthy, and joyful Pride celebration! If you want additional tips on how to look and feel your best for Pride, be sure to check out our 2021 Pride fashion trends article for DIY Pride outfit tips and more.
Search How-To
I want to make...