Back-to-school classroom organization with the Cricut Joy
Patrice Jenkins– teacher, education consultant, speaker, and Cricut creator– shows off her labeling skills with three back-to-school classroom organization projects. Find out how to make your own with help from the Cricut Joy and our how-to below!
Now that summer is ending and I am gearing up for a brand-new school year, I'm thinking about items that I will need to purchase for my classroom organization projects. I love shopping at Target during back-to-school season and always go to Target's dollar spot section.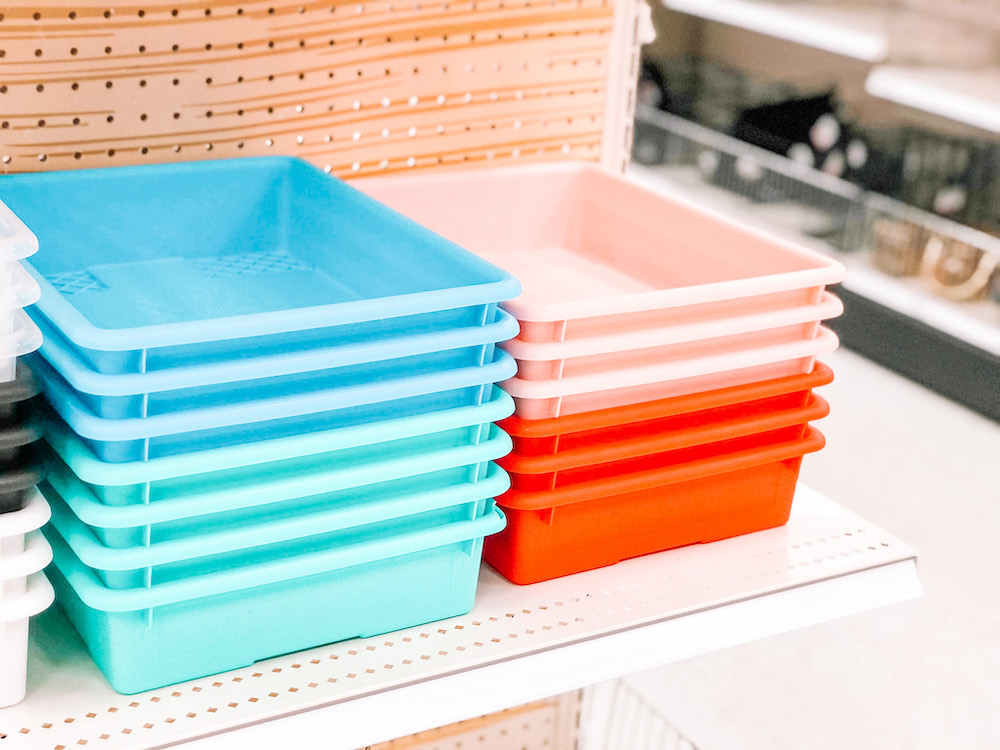 Every teacher thinks about the top things they'd like to buy to organize their classroom– that includes personal items for each student. When I made my student back-to-school list, I knew that I wanted to incorporate lots of bright colors that would keep my students happy.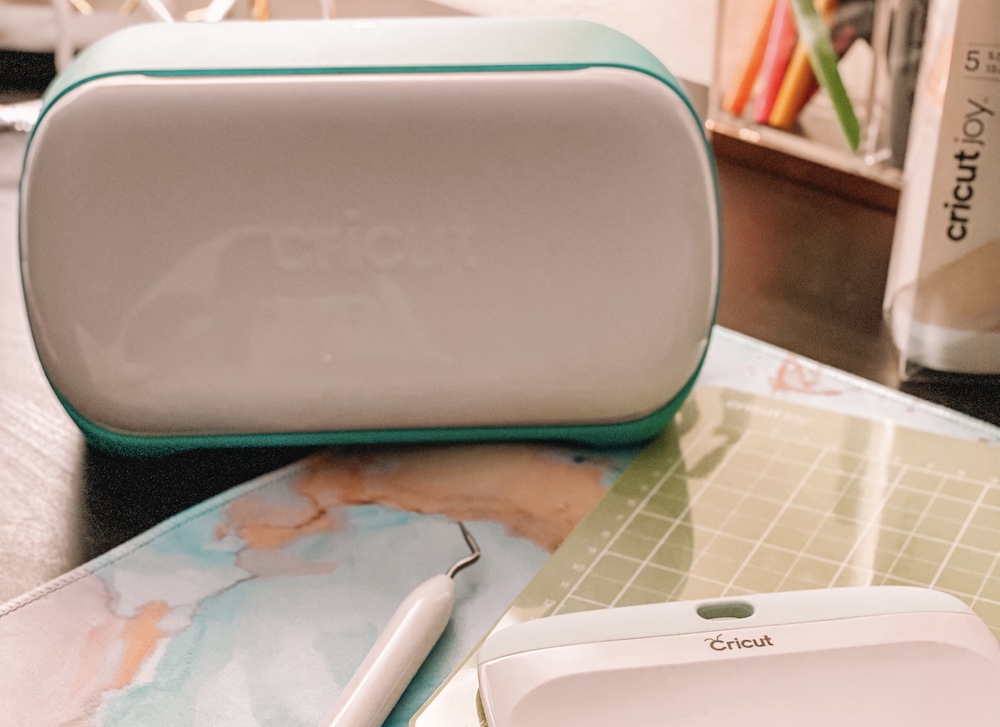 To me, one of the most exciting parts of my summer is the new addition of my Cricut Joy. I started daydreaming about what projects I wanted to dive into, and I thought about the dollar spot items that every teacher loves to explore. I know other teachers can relate to the joy felt when you've prepped and personalized all the school supplies for your students, and this is extra simple to achieve with help from Cricut.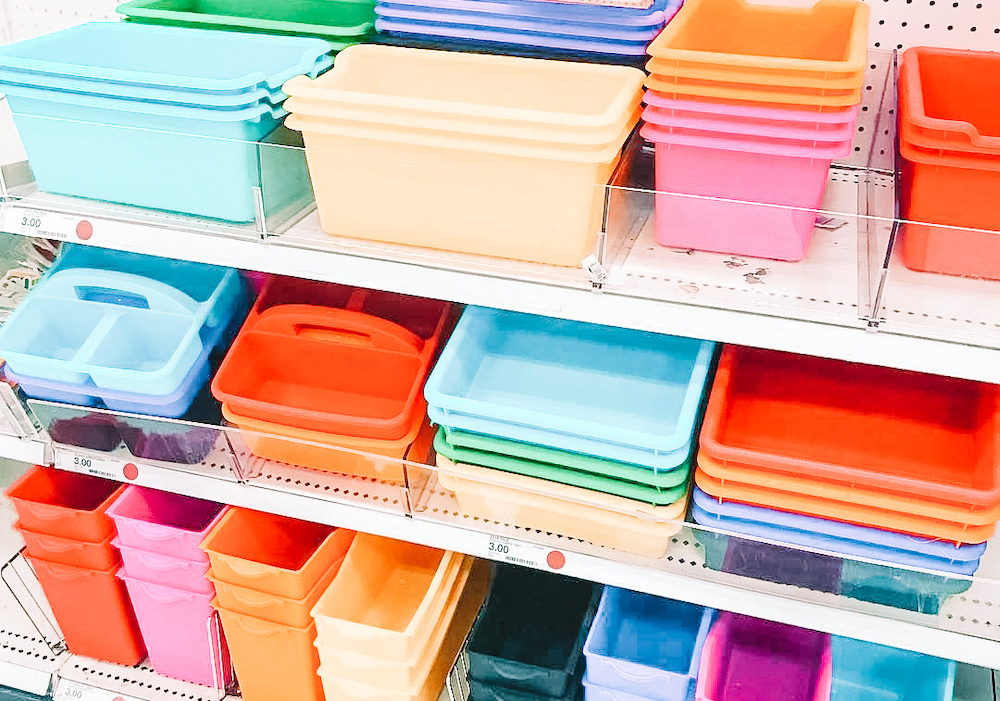 One distinctive quality about me is my love for classroom organization! I love teaching my students and I enjoy incorporating projects that help me create an organized classroom conducive to learning and growth. This year I plan on using my Cricut Joy to label and organize my students' supplies– this small but mighty machine will save me from buying so many laminating sheets and slicing labels all day!
In this post, you will find how I transformed three dollar spot items into classroom organization supplies for each of my students. Let's hop into it!
Dry erase boards, book bins, and clear vinyl folders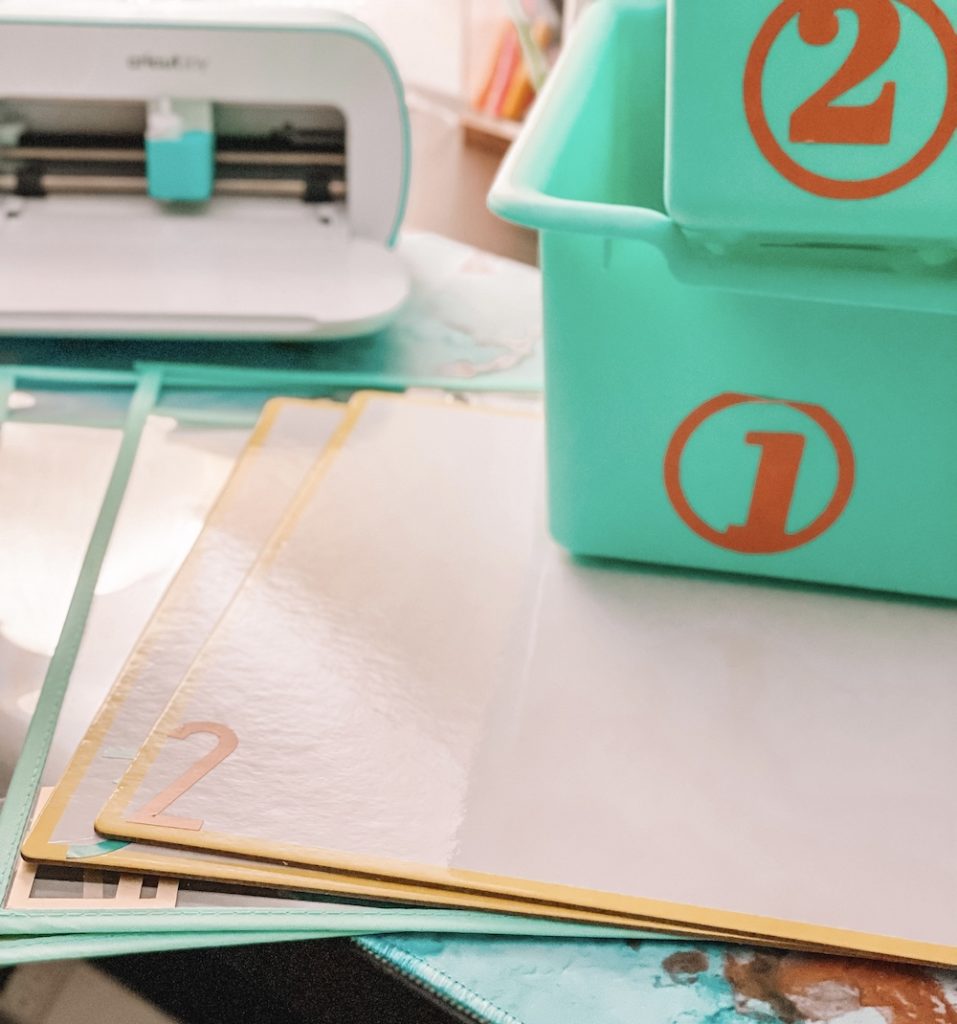 I am really loving all the bright colors that I see as I go back-to-school shopping. Bright yellow, blue, green and pink hues are the latest craze for classroom decorations. Last year I taught virtually and didn't have the opportunity to give my students the back-to-school items I usually do, so this year I am super excited to incorporate colorful dry erase boards, book bins, and folders into my back-to-school classroom organization project lineup.
Back to School Organization
Step
Gather your tools and materialsThese projects are actually quite simple– you'll be impressed with how quickly you can create these gorgeous classroom organization supplies! Feel free to either purchase new dry erase boards, books bins, and folders or upcycle gently used folders from previous years for a sustainable approach. Be sure to have your <a href="https://cricut.com/en_us/cutting-materials/vinyl/cricut-joy-smart-vinyl-permanent.html?utm_campaign=brand&utm_medium=blogpost&utm_source=cricut_blog&utm_content=blog_classroom_org_patrice&utm_term=shop_cricut_joy_smart_vinyl" target="_blank" rel="noreferrer noopener">Smart Vinyl</a> and <a href="https://cricut.com/en_us/cricut-joy-transfer-tape.html?utm_campaign=brand&utm_medium=blogpost&utm_source=cricut_blog&utm_content=blog_classroom_org_patrice&utm_term=shop_cricut_joy_transfer_tape" target="_blank" rel="noreferrer noopener">Transfer Tape</a> at the ready.
Step
Customize your label designs using Cricut Design Space softwareFor this project, I wanted to number my whiteboards, bins, and folders for my students, so I created and arranged a variety of numbers in my cuts. I made sure to match the color of the number designs to the colors of my Smart Vinyl to make the cutting process simple and straightforward.Once you've found your desired design, cutting is the next step! The great part about Cricut Smart Vinyl is that you don't even need a Grip Mat– simply insert the material into the machine until the rollers grip the material, then click Go. The cutting is then completed in seconds!When the cut for any particular color is complete, click Unload and begin the process again for any other colors or numbers you wish to cut. The Cricut Joy is fast and does the work so neatly and precisely, time will fly as the cuts continue.
Step
Weed and adhere your designs to your classroom organization suppliesOnce your cuts are finished, use your weeding tools to remove any excess vinyl from your designs. Then, apply a small area of Transfer Tape and use your scraper to attach the tape to your design. Once smoothed, flip your design and apply it to your supplies.
Just like that, you'll have simple yet standout personalized classroom organization supplies! I used similar designs across all my projects for continuity, but feel free to customize to suit your classroom theme or aesthetic.
Let me know which supplies you end up labeling and organizing with help from the Cricut Joy and share your creations on social using the #cricutmade tag. You can also check out more teacher tips and tutorials, like this how-to on creating amazing learning boards, on the Cricut blog!