Organize and personalize your back-to-school supplies with Cricut
Shopping for the school season is an exciting and overwhelming experience.
Oftentimes a vast suite of back-to-school supplies is needed to ensure a student is set up for success! Whether returning to in-person learning or continuing virtual instruction, it's every student, teacher, and parent's mission to gather the right gear for their first day.
Adding a personal touch to store-bought back-to-school supplies is a great way to showcase personality and offer an added confidence boost. Lucky for us, it's easy to create showstopping back-to-school supplies (and supply organizers) with creative Cricut embellishments. Check out our projects below for inspiration on how to upgrade this season's must-have materials.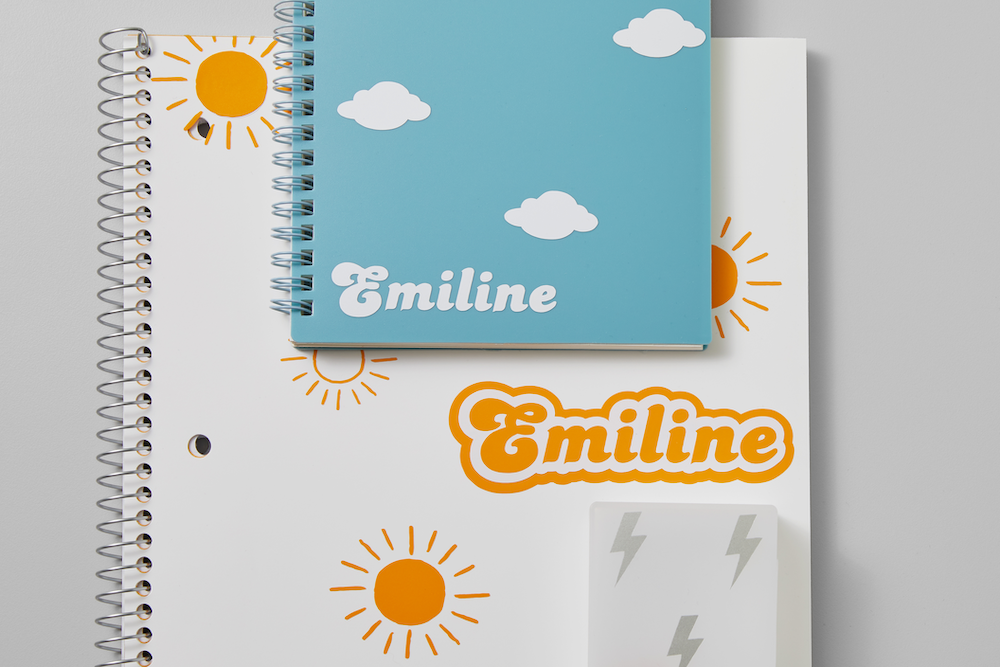 New and noteworthy
Sunny days ahead! Step up the standard spiral or pencil case with bright vinyl stickers that add a fun flair. Any student is sure to stand out with supplies that place a bit of their character or favorite things on display.
We love the positive, light aesthetic of these sunny weather-inspired decals, but encourage you to play around with whatever design best suits your (or your child's) fancy. You can also easily toggle between fonts to customize your name exactly as you'd like.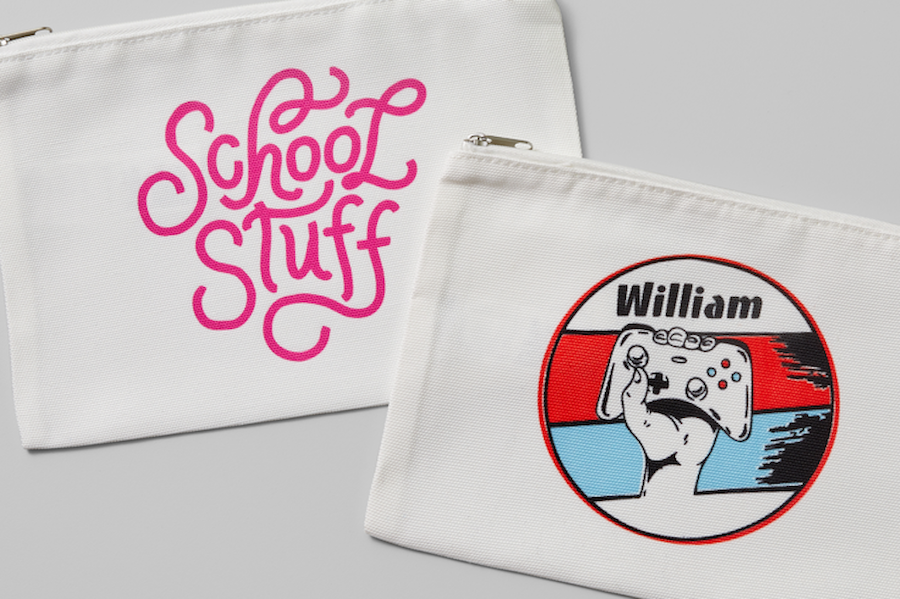 A personalized pouch
With your note game on point, you'll now need the perfect pouch to match. Keep your favorite pens, pencils, and other back-to-school provisions secure with a pencil case or zipper pouch project suited to your unique style.
Keep it bold and simple with our "School Stuff" typography or add a gamer graphic to showcase your preferred pastime. With iron-on materials and Cricut EasyPress technology, you can add any design to your pouch– there are amazing options within our Design Space library, or you can upload your own!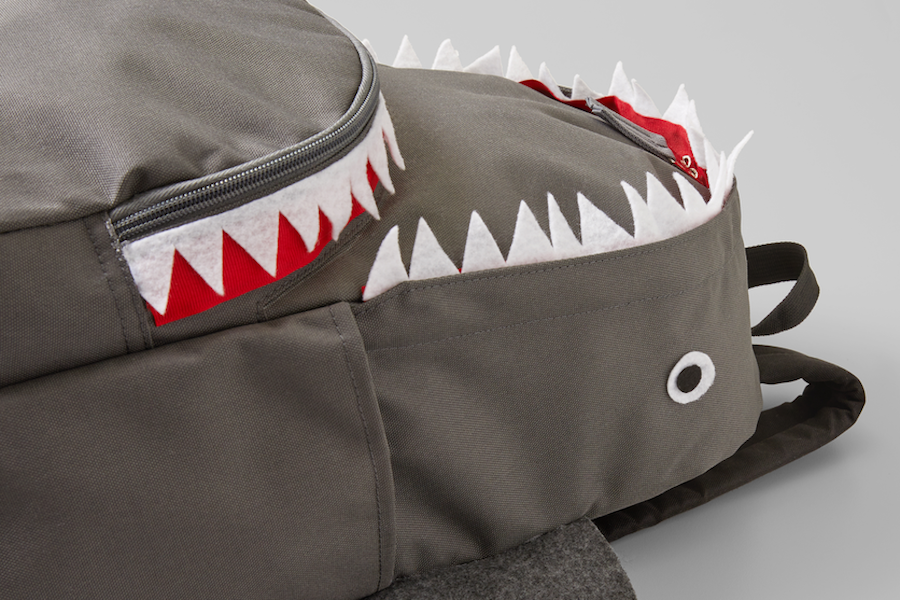 Back(pack) in style
Sporty, chic, or silly, Cricut has a variety of backpack projects to carry your customized back-to-school supplies in style. Make a splash with our shark backpack DIY, or dazzle with a delightful unicorn design. Pro-tip: purchase a similar lunch box, double your DIY, and create the cutest matching pack! With approachable felt and iron-on how-tos, you can create any character or composition of your choosing– all from the comfort of home.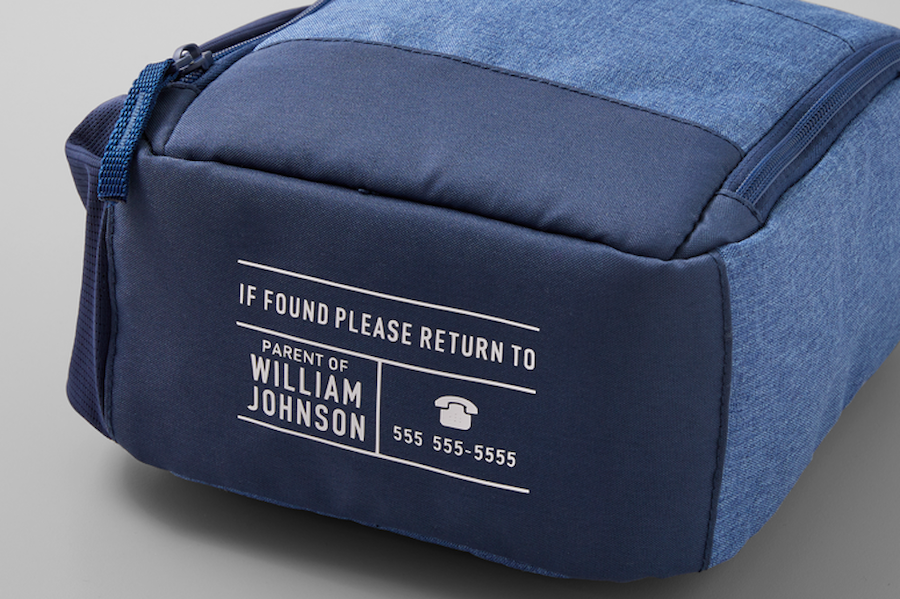 Lost and found label
There's no greater heartbreak than losing a prized possession– especially one you created yourself! Returning your school supplies should be straightforward after adding a simple and informative lost and found label. When altered to include a student or parent's contact info, you can rest assured that your cherished items will be restored in no time.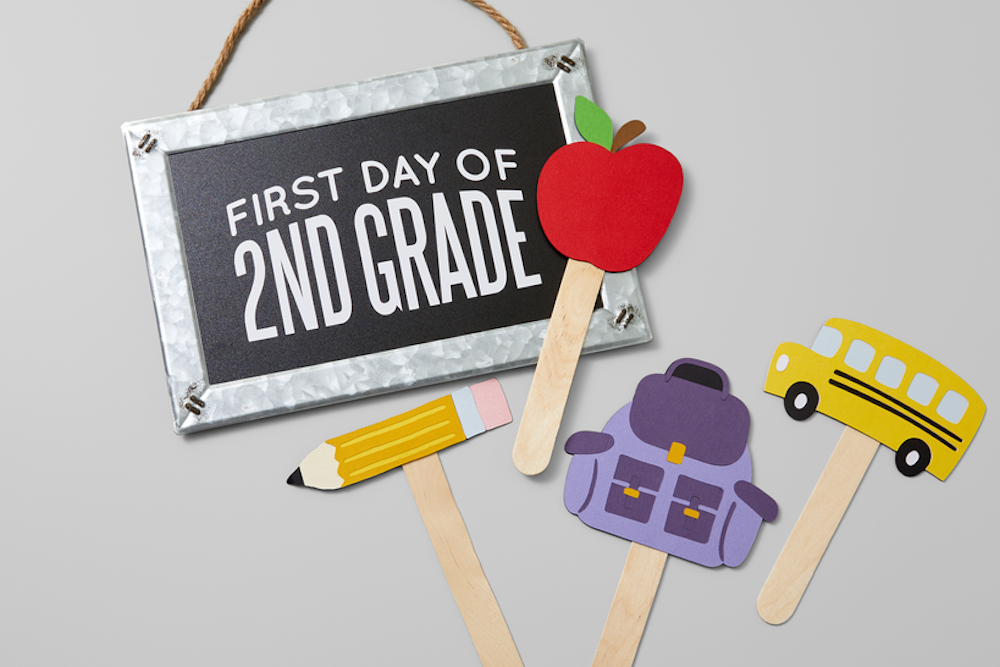 Picture perfect
Everyone loves a keepsake to commemorate famous firsts. Make memories with fun back-to-school photo props you can customize with imagery and info relevant to you or your child's first day. This project is especially easy to craft with cut cardstock and adhesives!
Better yet, you can double down on the photoshoot idea with back-to-school photo boards that display grade level, class info, and other important details. Craft our incredible wooden and cork photo board projects or design a clean and sleek whiteboard alternative. Whichever material you prefer, our permanent and removable vinyl materials are perfect for adding your details with ease.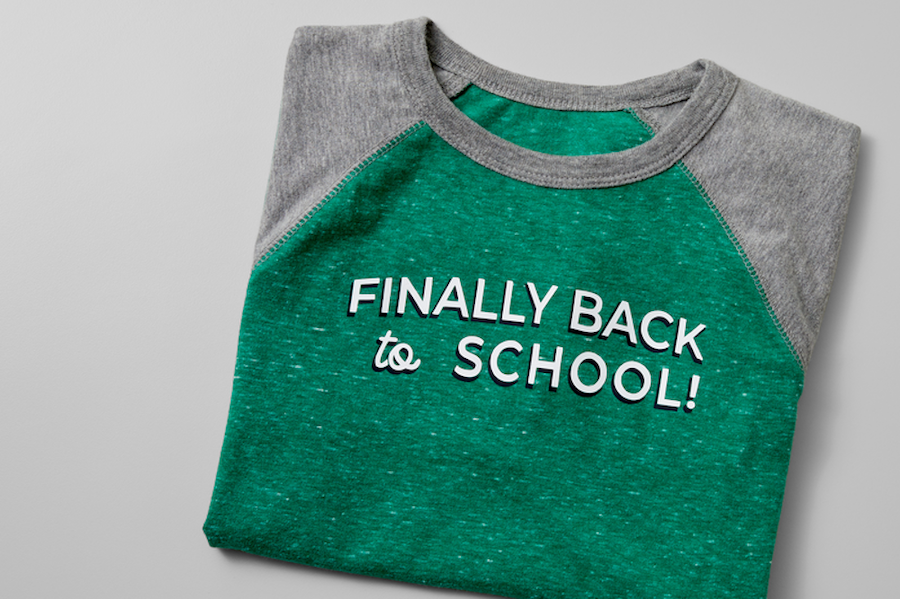 Trendy graphic tees
After studying at home in sweats and loungewear, many are excited to finally dress up as they return to the classroom. We're definitely believers in the "look good, feel good" concept– everyone deserves to feel peak confidence as they arrive in their favorite outfit on the first day!
Not only are graphic tees a great option for expressive students, but they're also incredibly effortless to create. Simply cut your iron-on design (like our Finally Back to School tee here), press the material onto your favorite shirt, and presto! You have a statement staple that's sure to catch eyes in the classroom.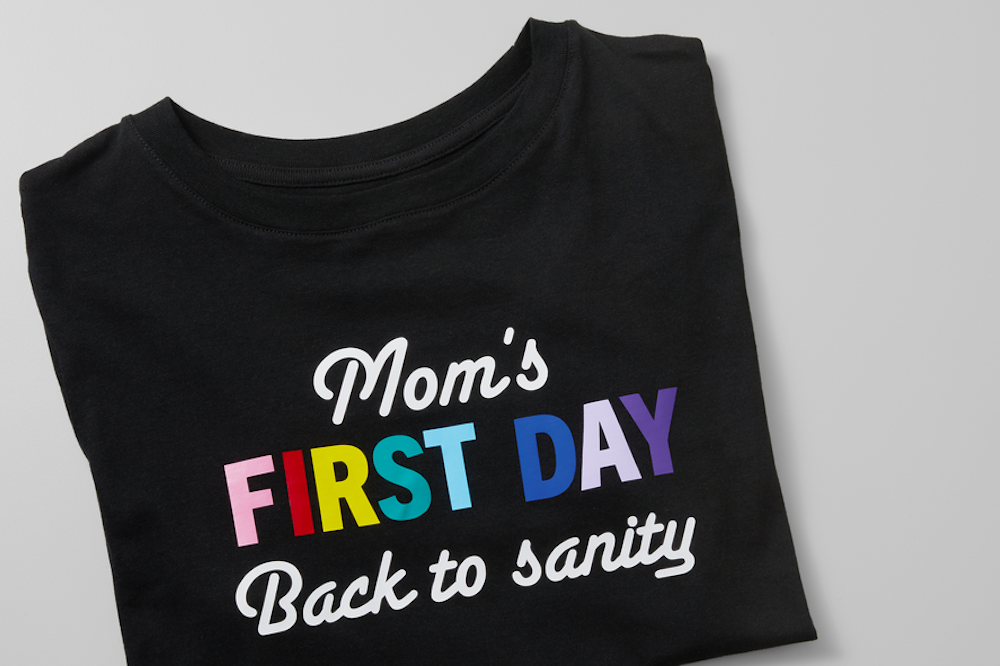 For the cool mom
The back-to-school season is just as exciting for parents as it is for their kids. While everyone adores their little ones, having additional alone time during the day can be a bit of a bonus. This cheeky graphic tee project offers a lighthearted nod to those first-day feelings on every parent's mind. Our Design Space library is full of other silly slogans as well, so you'll always find the perfect mantra to press onto your next tee!
Cheers to the school year
Speaking of cheeky projects, this mug and tumbler set makes the perfect pair for pre and post-school day activities. Swapping the font colors to match the colors of your desired drinkware is a simple and quick way to add your own touch to this design. You can also add the vinyl slogan to glass or plastic wares, making this an incredibly customizable project suited to any beloved beverage!
Which back-to-school supplies and projects are you excited to customize? Be sure to showcase your creations using the #cricutmade hashtag on social– now let's make!