Everything you need to know about Cricut Joy
Meet your new DIY best friend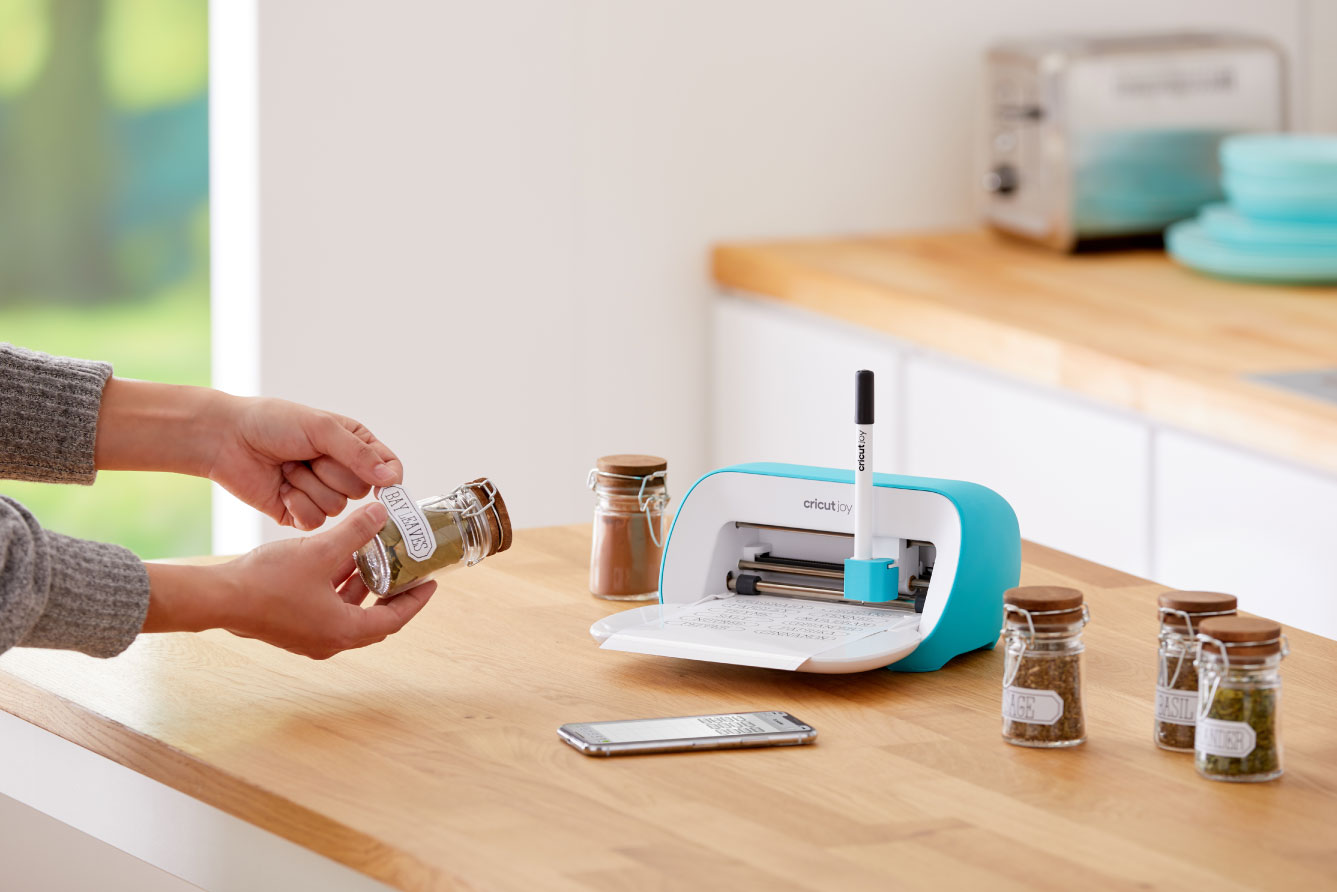 We're proud to announce the launch of our newest, compact smart cutting machine — Cricut Joy — available starting March 1, 2020!
While it's been years in the making, it's 100% worth the wait. It's the perfect companion to any full-size cutting machine and a great way to dip your toe into DIY. Once you get your hands on this sleek machine, you'll no doubt be surprised that you can hold it in the palm of one hand! Its compact design might make you want to keep it displayed on your counter, but it packs away easily and sets up instantly so you can use it on command. Cricut Joy cuts, writes, and draws for you so you can bring happiness to practical, everyday projects – from organizing your entire home to putting your personal touch on almost anything. Use the Cricut Joy app to get started quickly on projects such as labels, decals, and cards. You'll find endless excuses to personalize, organize, and customize every single day. That's right, we bet you'll step away from your inspiration boards to actually start making.
Cut popular materials perfectly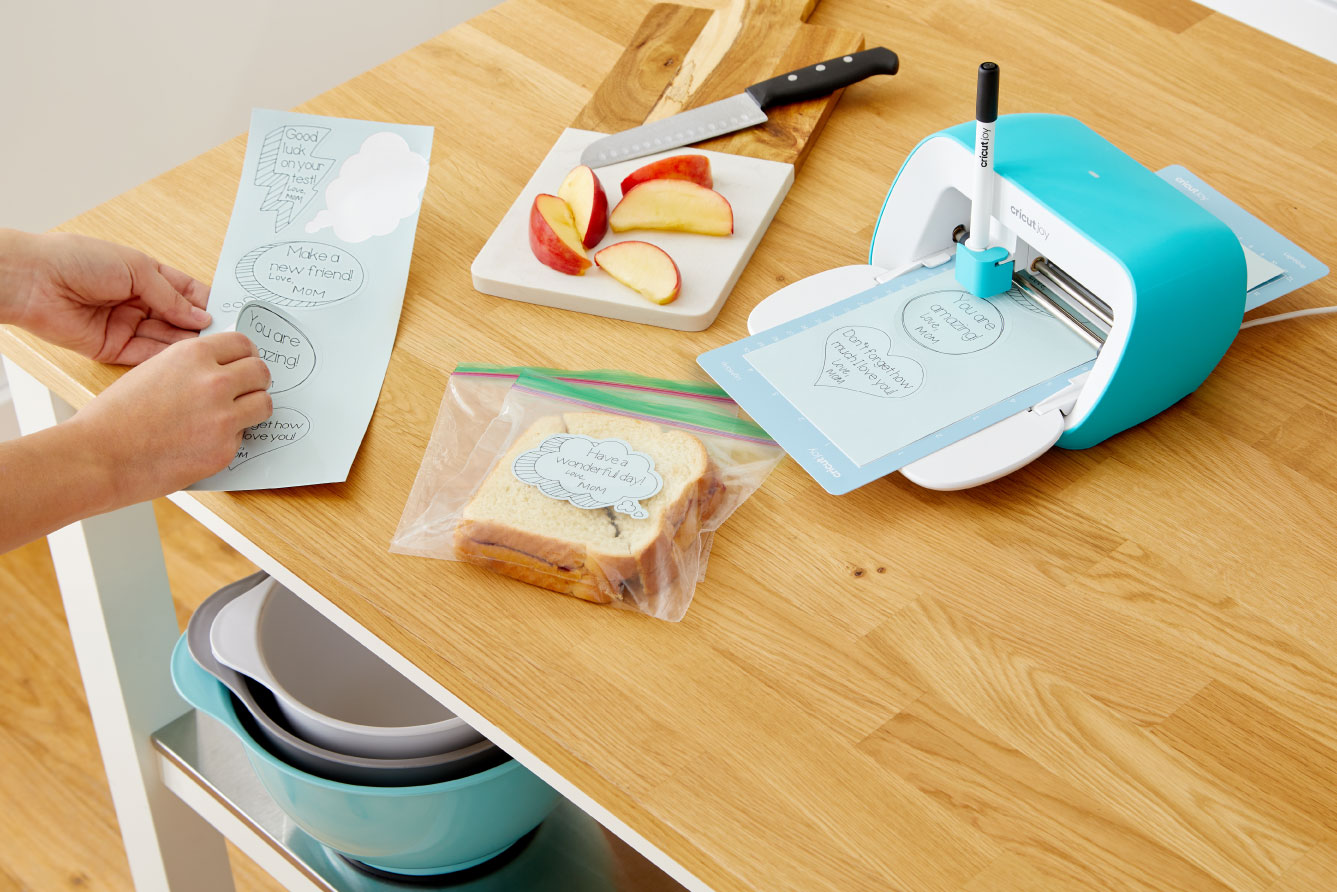 So long, scissors! Cut 50+ popular crafting materials, including vinyl, cardstock, iron-on, paper – even materials you already have at home like construction paper. Now, it's no biggie to make decals, cupcake toppers, cards, gift tags, school projects, sport's team T-shirts, custom decor, and so much more. And yes, the rumors are true: Cricut Joy cuts all-new Smart Materials – that means super-easy cuts WITHOUT A CUTTING MAT! More on that further down. Now you can pen a monogram, inscribe an invitation, or label just about anything with perfect penmanship. Without lifting a finger. If calligraphy is your calling, go ahead and do you. But for the rest of us, we'll let Cricut Joy take it from here. It's like having your own personal scribe at your side. Pick a pen or marker, choose your font, and watch it customize labels, cards, paper, and more.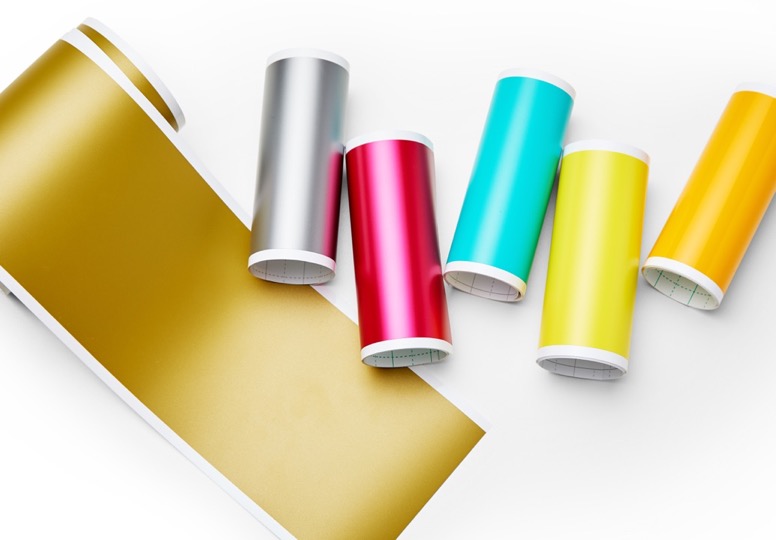 Drum roll, please! Unlike other materials, Smart Materials don't need a cutting mat, so you can just load and go. Sensors measure your material to ensure it's large enough for your project, then your machine starts cutting. No cutting mat needed!
You can use Smart Materials to cut continuous shapes up to 4 ft and repeated cuts up to 20 ft* (like stars, hearts, or confetti) making it easy to decorate entire rooms in no time. It's such a time saver not having to babysit your machine to swap out mats.  
*Maximum cut length requires Smart Vinyl, 20 ft. in Black or White.

We can't wait to try them all, including:
Cricut Joy is the perfect companion machine to Cricut Maker or Cricut Explore Air 2. For last-minute cards, labels, and decals, this is your go-to.

For projects with wider images or materials that need a bit more cutting power, like leather and fabrics, you'll make that magic with your full-size machine.
Cricut Joy tools and accessories
Here's everything you need to know about the tools and accessories made to fit this pint-size powerhouse:
Cricut Joy Blade + Housing (included)
Breeze through DIY projects with this all-purpose blade + housing. This duo comes with the machine, but it's always nice to have a Replacement Blade on hand, just in case.
Cricut Joy Card Mat (sold separately)
This newly designed mat makes it fast and easy to create custom cards in minutes using pre-scored Cricut Joy Insert Cards .
Available in 8.5" and 12" lengths, use this reusable mat to secure new Adhesive-Backed Deluxe Paper, Infusible Ink Transfer Sheets, and heavy cardstock.
With its softer release adhesive, this reusable mat is your go-to for everyday paper items you may already have at home like copy paper and light cardstock.
Available in a variety of line weights and styles, use these tools in your machine to write on cards, new Smart Label Vinyl & Paper, Adhesive-Backed Deluxe Paper, and more.
With a padded interior for protection and custom pockets to keep you organized, use this beautiful bag to transport your machine with you so you're always ready when creativity hits.
Make projects even easier with these 3 must-have tools: Spatula, Weeder, and Scraper.
More about Cricut Joy
Do you have more questions? Check out our FAQs.