Jasmine Lucey designs her way to a career in art
This post was contributed by Jasmine Lucey.
I grew up surrounded by cardstock, rubber stamps, and every craft tool you could imagine. My mom had enjoyed crafting way before she and my dad adopted me from China in 1997. She still continues to create stunning cards and other various paper crafts to this day. While I'm probably naturally creative, there's no doubt that my mom's passion for crafts inspired me as well.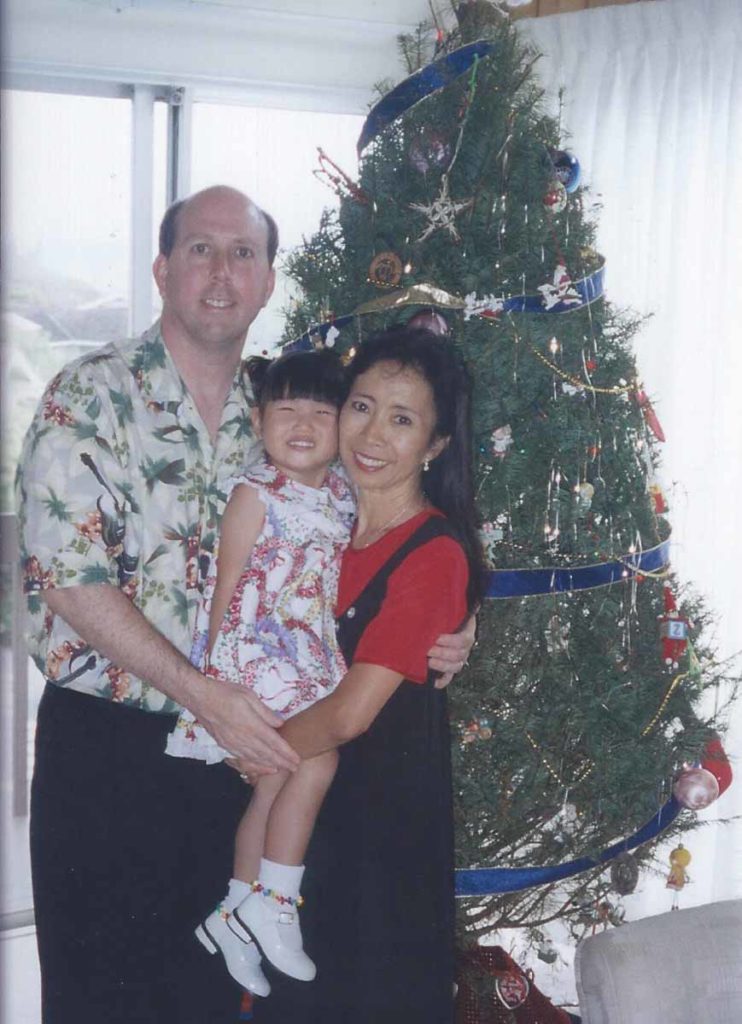 ---
Growing up crafty
My memories of childhood are peppered with fond moments with my mom…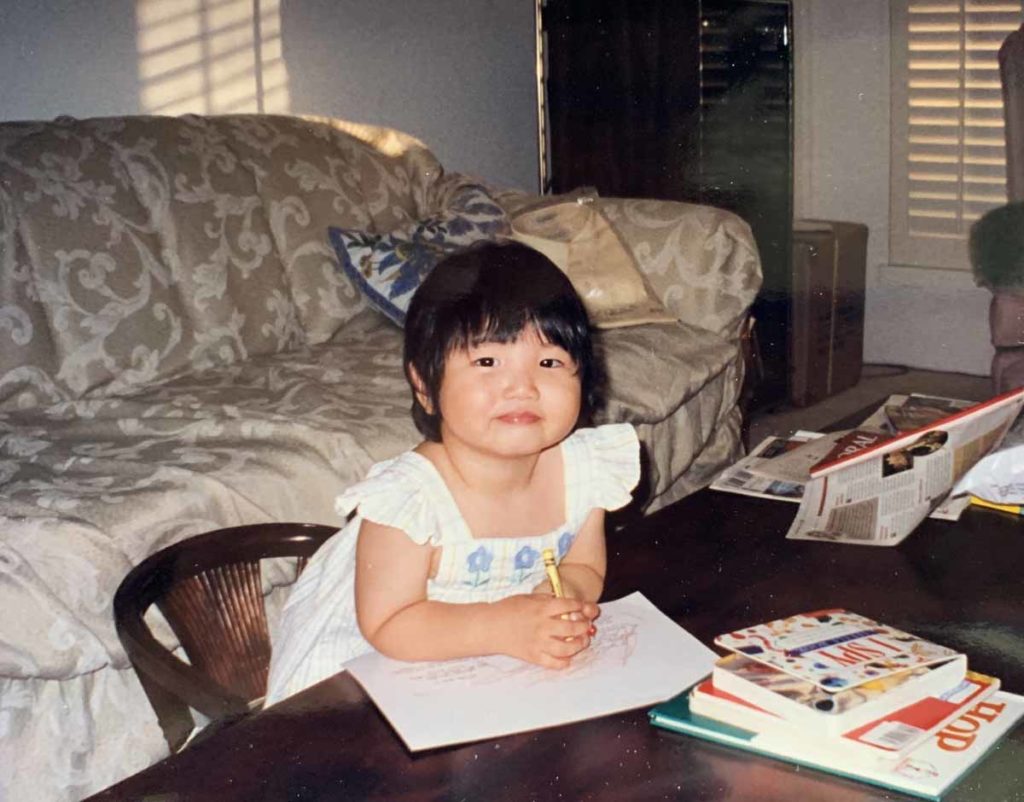 I remember sitting at the dining room table with her and a Pottery Barn Kids catalog. I'd point to random products and she'd draw them for me as I sat there amazed at her talents.
In middle school, my dad bought her a Cricut® machine for Christmas. We spent hours cutting letters from cardstock so I could tape Taylor Swift lyrics to my wall. The lyrics were also changed out every few weeks.
During my senior year of high school, my dear mom single-handedly taught our prom committee how to make paper flowers and lanterns. These were used to decorate the hotel ballroom where our prom took place.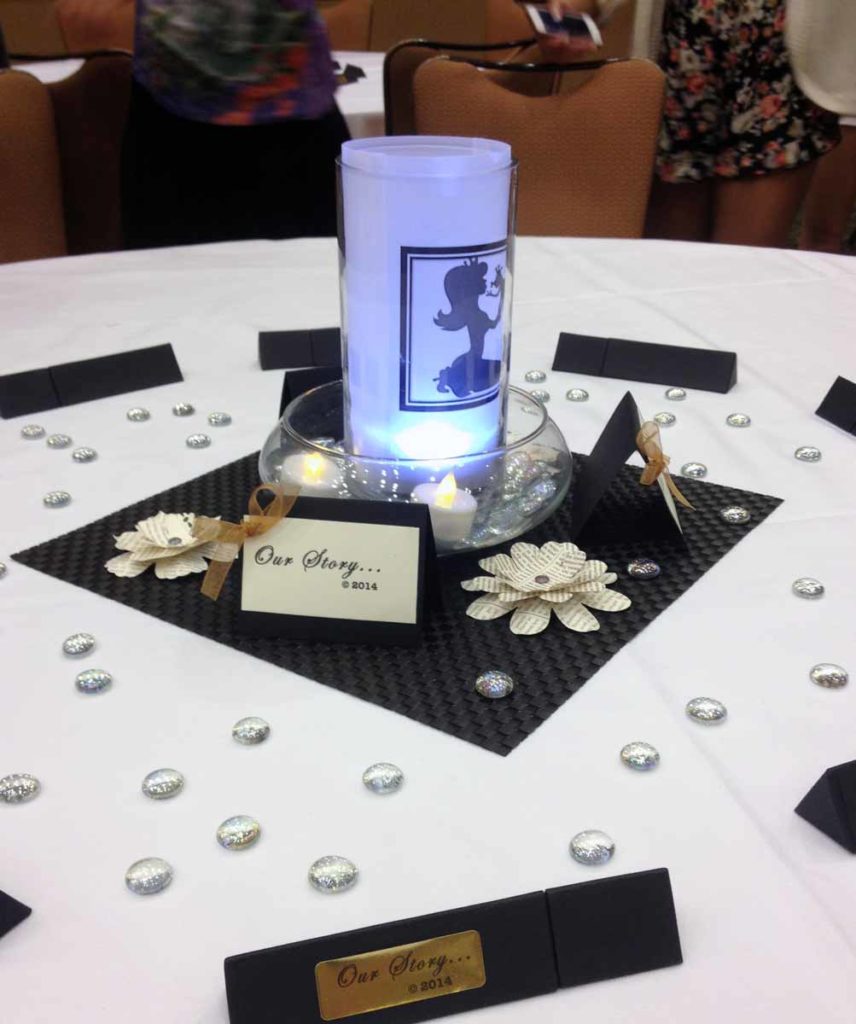 My mom taught me how to scrapbook. And, I spent hours rummaging through her drawers of embellishments and patterned papers to decorate my scrapbook. I love that my parents encouraged me to create and were always happy to buy me tools and toys to feed that hunger. Now as an adult, off on my own, I miss having an artillery of craft supplies at my disposal.
---
Finding my career
There was a large chunk of time where I wanted to be an architect, and my parents would buy me paper and plastic architecture kits so I could build my own houses. However, things changed when it came time for me to pick a college major.
As I mentioned, I'm adopted from China. I grew up in Honolulu, Hawaii and had an incredible upbringing. I love my parents more than anything. My mom is originally from the Philippines. She moved to Hawaii with her parents and many siblings as a child. My dad is from San Francisco and found his way to Hawaii while on his way to becoming a planetary geophysicist (aka: incredible scientist that studies planets and stars). While my mom is Filipino and my dad is Caucasian, they held very high standards for me as many traditional Asian children are wont to expect.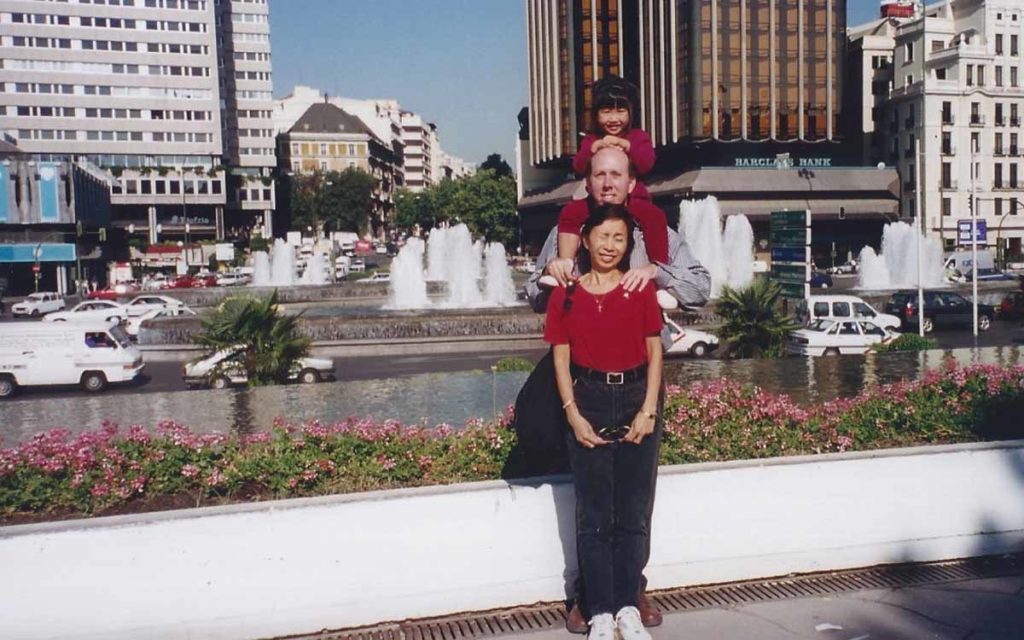 My parents gave me the best possible start to life that they could provide. Not only did I grow up in paradise, but they sent me to an extremely prestigious K-12 private school, enrolled me in every activity, and chauffeured me all over the island. I took years of tennis and piano lessons, tried (and failed) to sell tons of Girl Scout cookies, and had a minimum of three dance classes a week for 13 years. I loved every minute of it.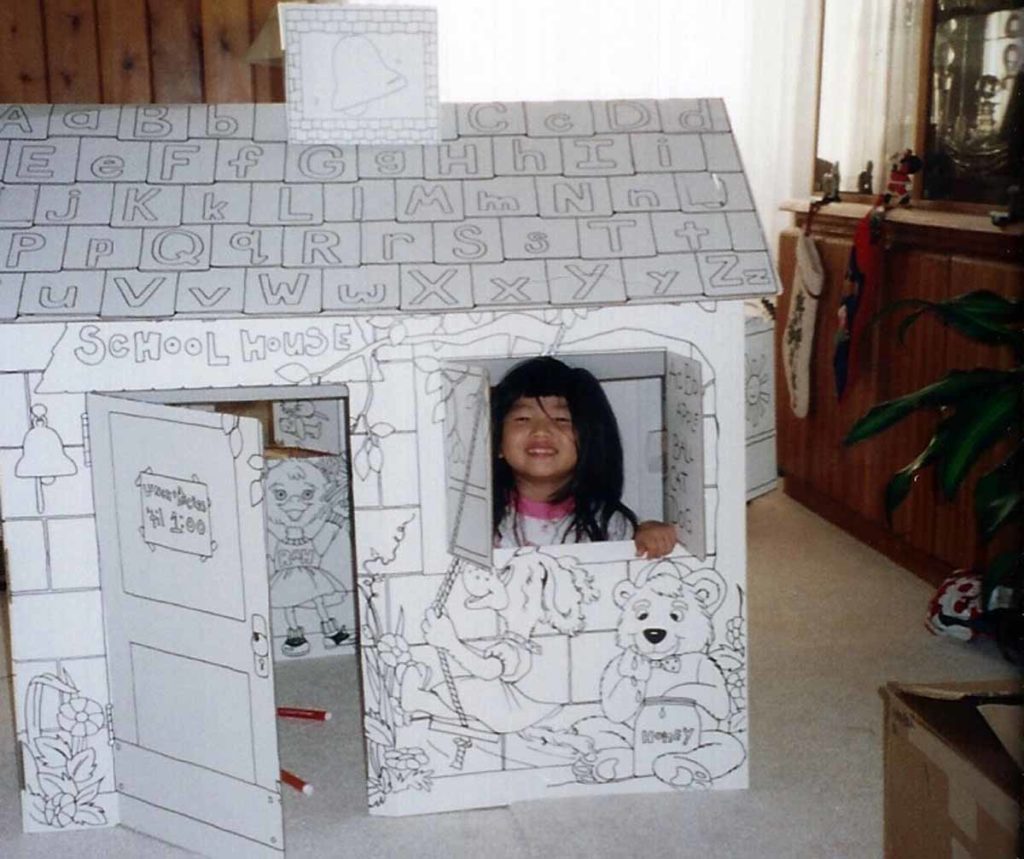 Heading into my freshman year of college, I started as an undecided major. Though, I tried to focus on sciences so I could go into pre-med to hopefully become a doctor or scientist like my dad. This was a terrible idea.
Two weeks into my first year of college, I headed to the career counseling office and changed my major. At my parents' suggestion, I tried economics. My dad bought me a few "fun" economics books to get me excited—and I was, for a little! However, I ended up changing majors one more time. This time, I changed my major to business administration with an emphasis in marketing, and a minor in English.
---
Committing to my passion
While I struggled to figure out what to pursue, I spent my free time painting, drawing, and teaching myself digital art. As my parents wanted the absolute best for me, art didn't seem like a viable career choice. So, I spent the four summers between and after college working in human resources at a local bank in Hawaii to get my foot in the door of the corporate world. That boss became one of my closest friends and my life mentor. It was also that same boss who pushed me towards pursuing art as a career. She saw the passion and creativity in my work, and suggested I go into graphic design. That's where I am now!
I graduated college in 2018 and have been working as a corporate graphic designer for a few years now in Southern California. My parents were certainly hesitant when I initially told them about my job in design. It's not that they didn't believe in me, but in true parental fashion, they wanted to ensure I had a stable career with room to grow. So, they couldn't help but worry when I moved to California. I had a decent paying bank job in Hawaii and I was about to throw that all away to pursue design.
Aside from designing for my corporate job, I also spend my days designing for freelance clients and my small business, Jasmine Lucey. After seeing my work, watching my portfolio grow, and even visiting my office, my parents got fully on board. Fast forward two years and now, they brag about my design work to their friends!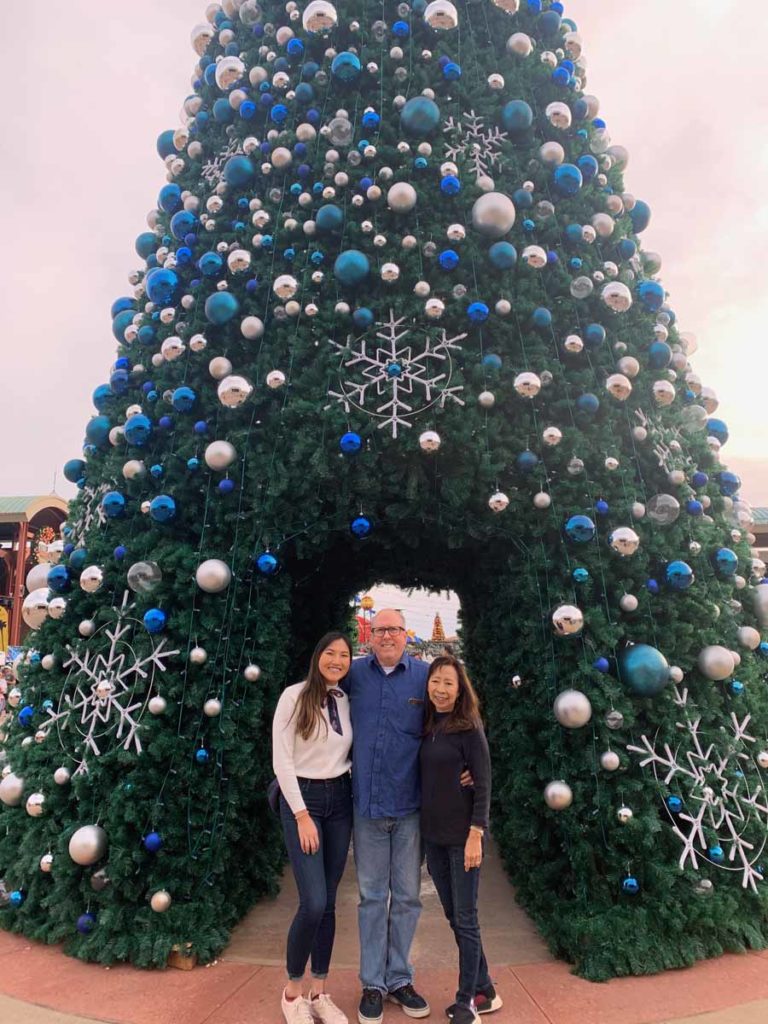 ---
Staying positive
A huge part of my art is spreading positivity; I use bright colors and happy words. In a time where we've been hit with one bad thing after another, I wish to be a light of positivity. I love to inspire others with my work and connect with artists via social media as I've always loved sharing inspiring art posts from others. For Mother's Day, I designed a post sending love to various types of mothers, and that post was shared over 22,000 times! It's crazy that, now, I'm one of those artist getting re-shared with the world. And, I've received so many positive messages in return.

It's crazy to look back on the days when my mom and I would sit on the floor learning to use her new Cricut machine. It's pretty surreal to see my designs put out into the world through Cricut Design Space®. I'm so excited to show my mom in person, as I haven't seen my family since 2019 due to the pandemic! My parents were incredibly excited and proud when I told them the news.

A year ago, I never could have imagined that I'd see designers on Instagram using my Cricut image sets to make stickers (like this one). I'm so grateful to Cricut for this opportunity and I can't wait to keep creating art!