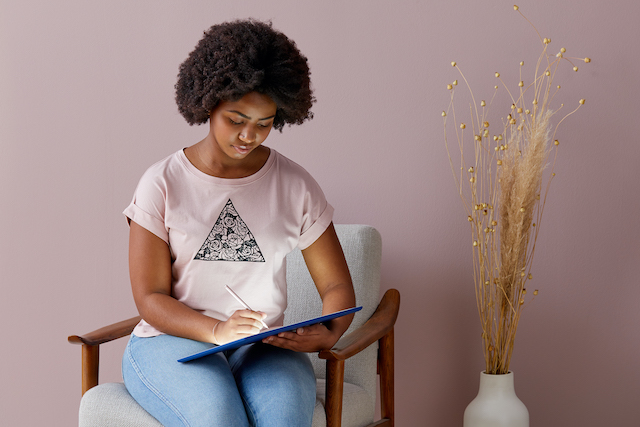 Illuminate every detail with BrightPad Go
For those of you who cut (and weed) vinyl and iron on a lot, hold onto your weeding tools!
---
Introducing the new Cricut BrightPad Go! With an adjustable LED light and ultraslim profile, BrightPad Go illuminates hard-to-see cut lines for faster, more accurate weeding of vinyl and heat transfer materials (it's also great for tracing…more on that below). The brightness setting allows you to adjust for different types of projects and materials, meaning less eye strain and more detail. It also has a scratch-resistant surface that protects your BrightPad Go from sharp weeding tools.
Let's take a closer look.
BrightPad Go: Cordless Freedom. Brilliant Possibilities.
One of the most popular product requests from Cricut owners over the years — you guessed it — a cordless BrightPad! The BrightPad Go allows you to weed and trace without being tethered to a power outlet.  Whether you simply want to comfortably weed on the couch or take a project with you on your travels, this product delivers the cordless freedom people have been asking for. It has a built-in rechargeable battery that provides power for hours. On its lowest brightness setting, BrightPad Go will last up to 12 hours and on its highest brightness setting, it will last up to 2 hours.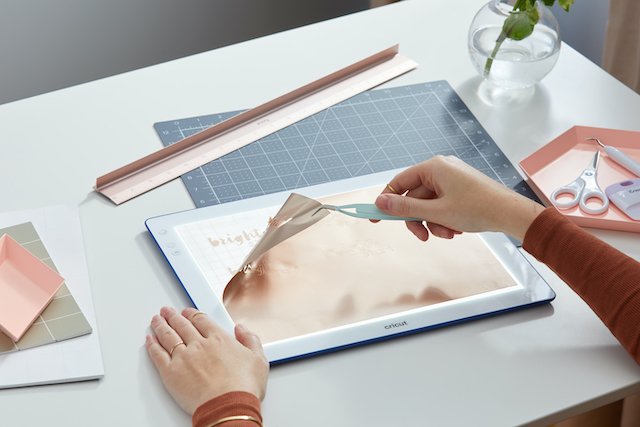 You can choose from 5 adjustable brightness settings, a setting for every type of project or material.
The back panel is a beautiful indigo colour while the front has a generous area of even light (11.5 in x 9 in / 29.2cm x 22.8cm).
BrightPad Go will be available to purchase from the following retailers:
Harvey Norman Australia from 14th July
Harvey Norman New Zealand from 1st August
BrightPad Go offers a non-slip base that holds it steady while tracing or weeding. We love using Infusible Ink Freehand Markers to trace drawings or handwritten notes prior to applying them to a t-shirt or other types of Infusible Ink blanks.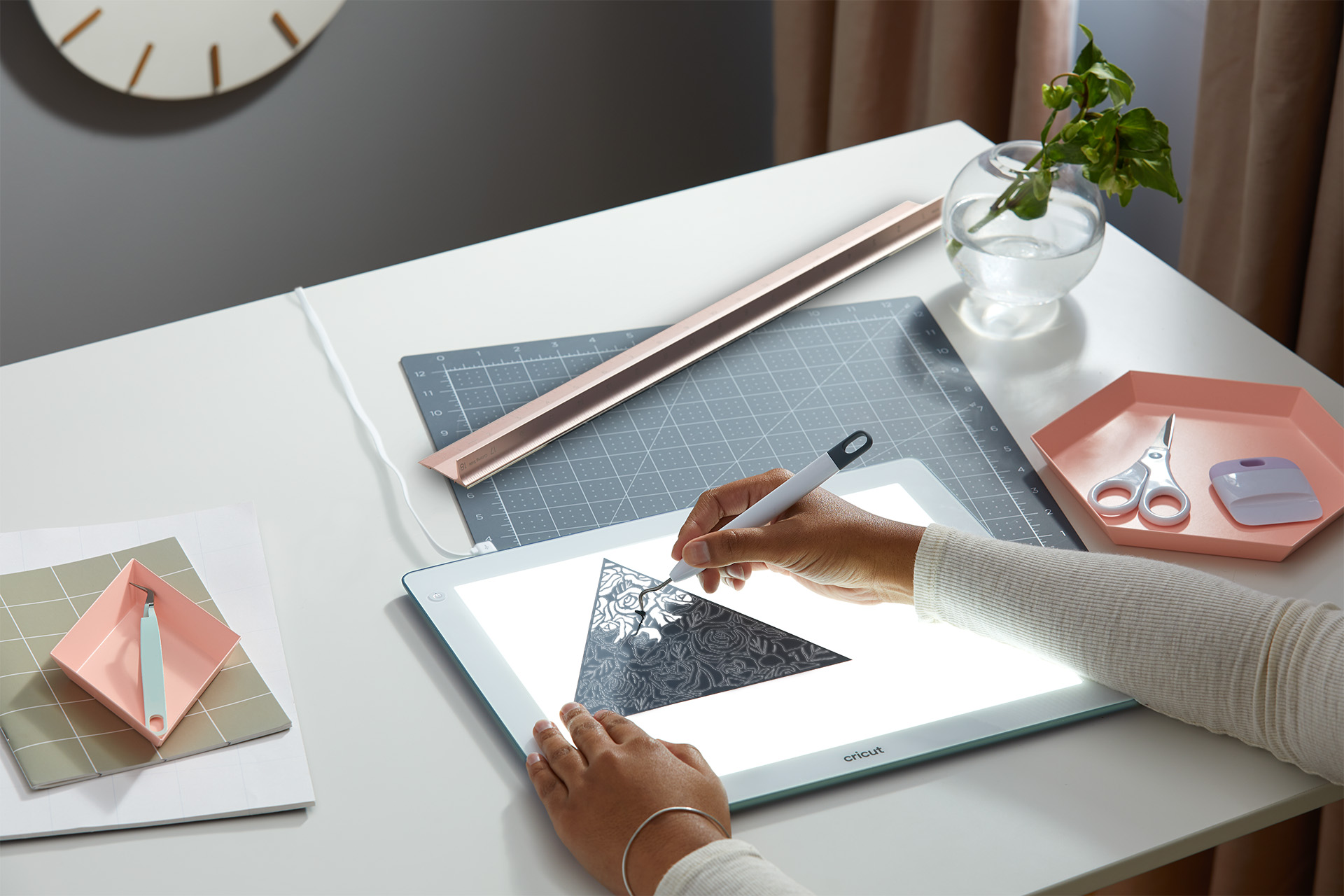 From holographic vinyl to Cricut Permanent Vinyl, there are many materials that these new products make weeding so much easier. There are however a handful of materials, like glitter iron-on, that have a thicker backing material which makes it tricky to see cut lines. Not to worry! Simply lift and bend the material slightly above the light to see cut lines. By hovering the material and manoeuvring, the illuminating light shines through, making it easier to see cut lines and weed. For tips on using the BrightPad for different kinds of projects, visit Cricut BrightPad: Tips & Tricks!
BrightPad Go will be available to purchase from Harvey Norman Australia from 14th July.
For more information, visit our Help page. 
---