The holidays are going to look a bit different this year. Maybe for the better. Perhaps things will be a bit slower and in turn, more meaningful. Avoid the store and show someone how much you care with a personalized gift.
It's the perfect year to give a handmade gift to your loved ones.
Wondering where to start? We put together a gift guide to help you make something for anyone that deserves a gift in your life. Whether you're making for the perpetually late friend, the jet-setter in your life, or your neighbor, we hope these ideas inspire a gift that they'll cherish forever.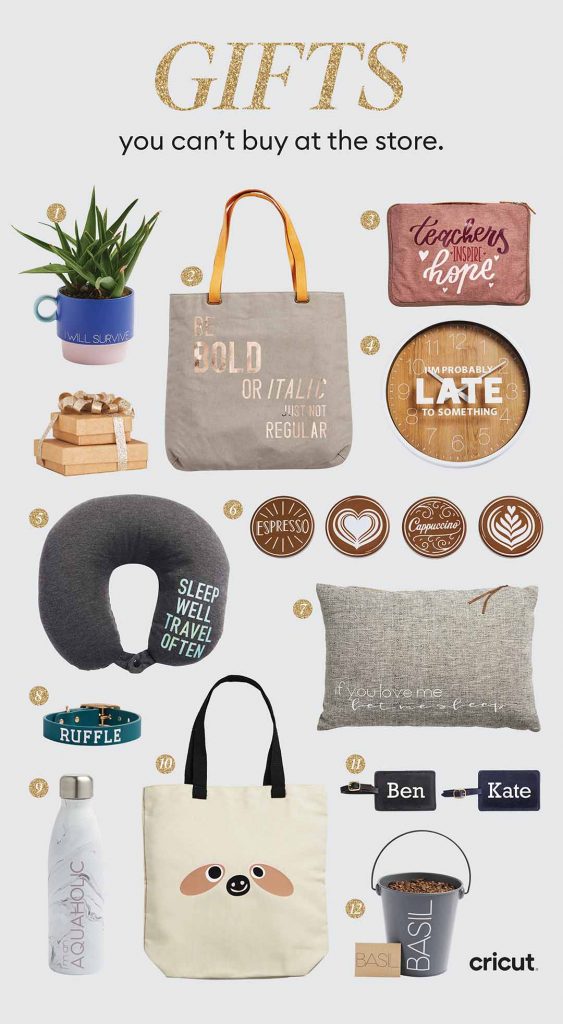 New to crafting? Don't worry. We got you. The projects below are easy enough for anyone to create!
1. I Will Survive Planter
We actually used a mug, chose a funny phrase, and simply stuck the vinyl sticker on the front of the mug. Cricut Joy™ owners, this would be so easy to make with Smart Vinyl™!
2. Be Bold Tote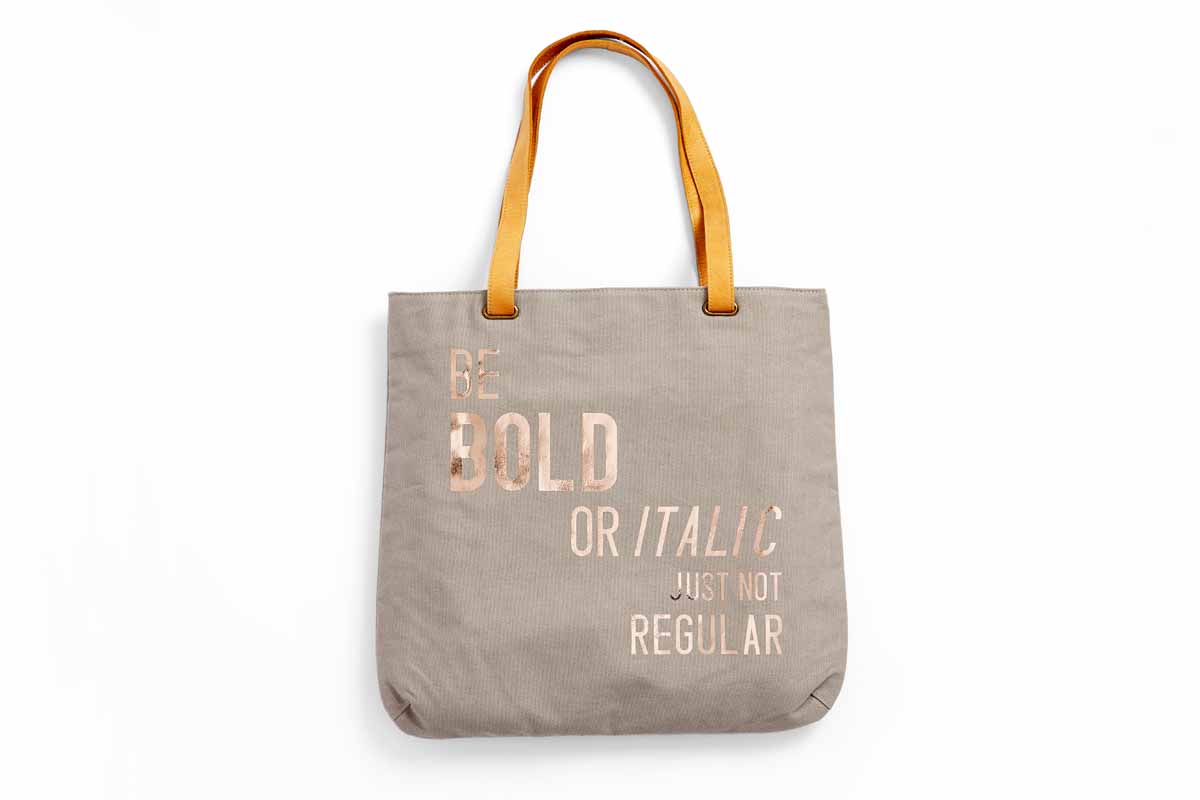 Would your designer friends hate you if you gave them this funny tote?!? Might be too funny to pass up!
3. Teachers Inspire Hope Laptop Sleeve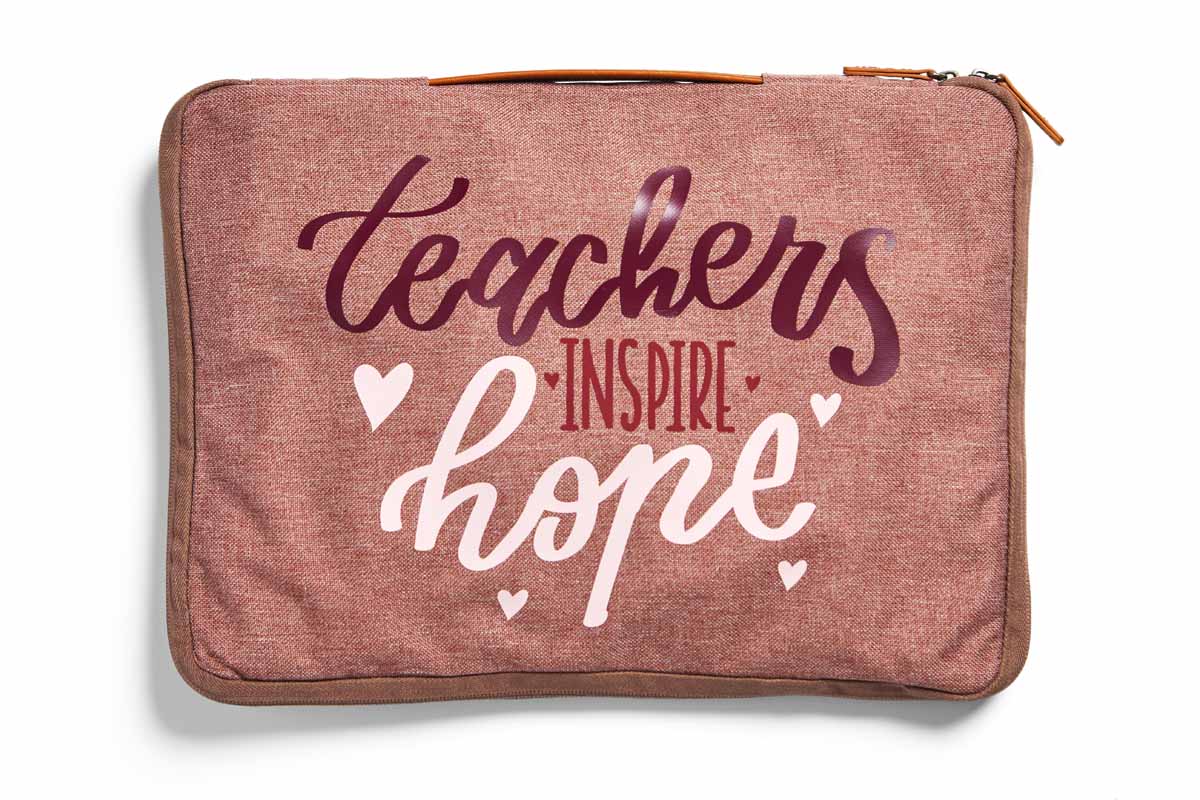 This embellished laptop sleeve is just one example of how you could give personalized gifts to your child's teacher this year. View more teacher gift ideas here.
4. I'm Probably Late to Something Clock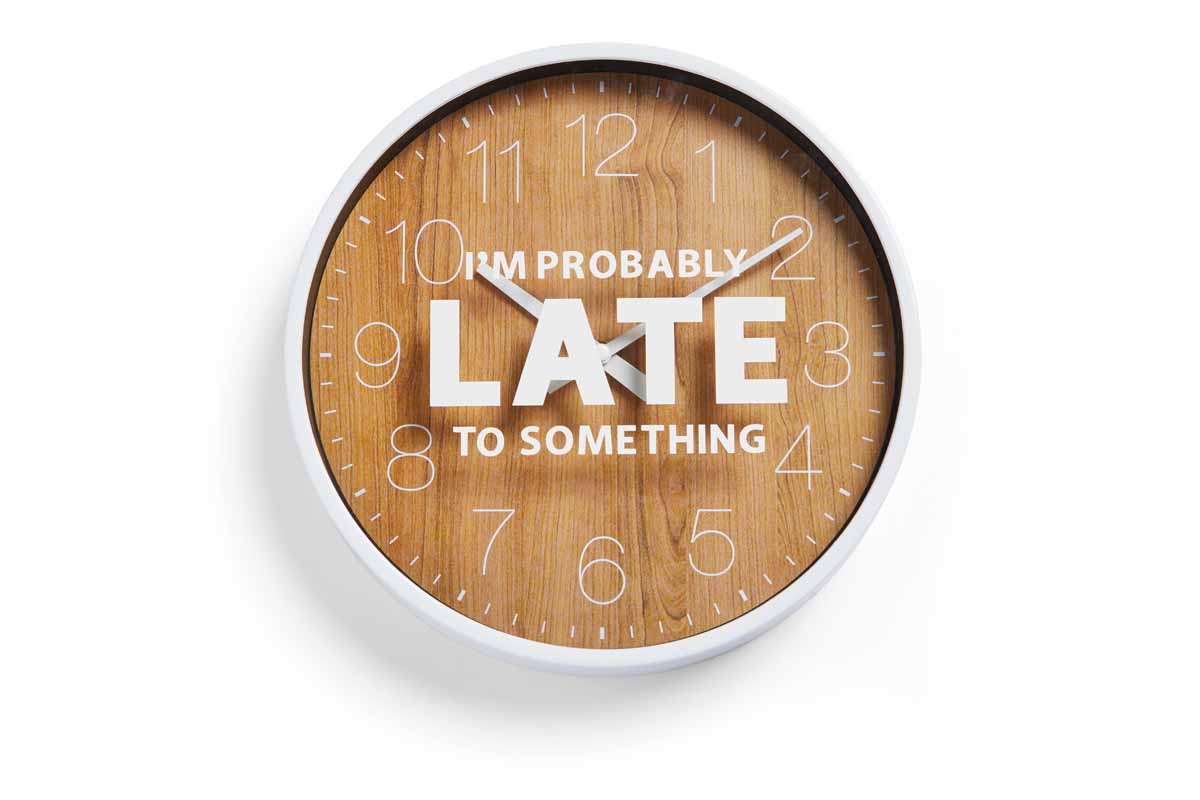 This clock made us LOL. Raise your hand if you ARE this person!
5. Sleep Well Travel Often Neck Pillow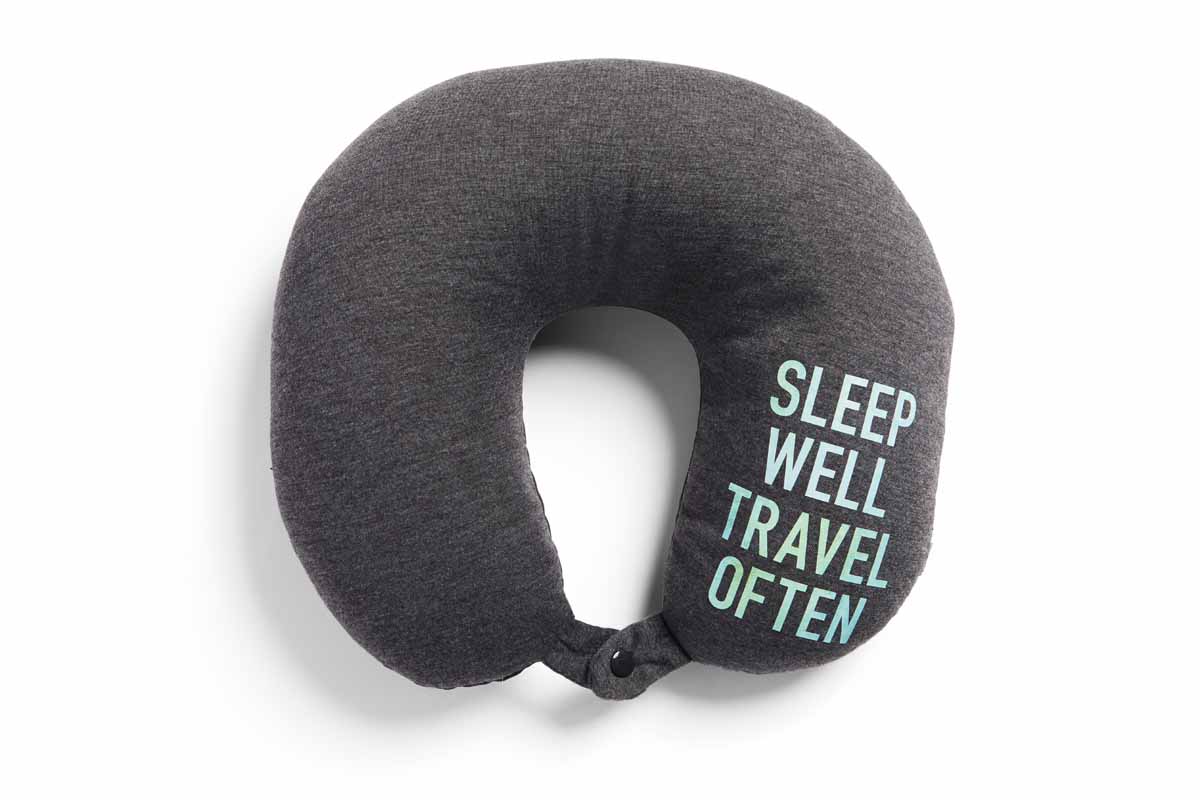 Sleep well and travel often is one of my favorite quotes. Can't wait to travel again soon! What a perfect gift for the wanderer in your life.
6. Coffee Themed Coasters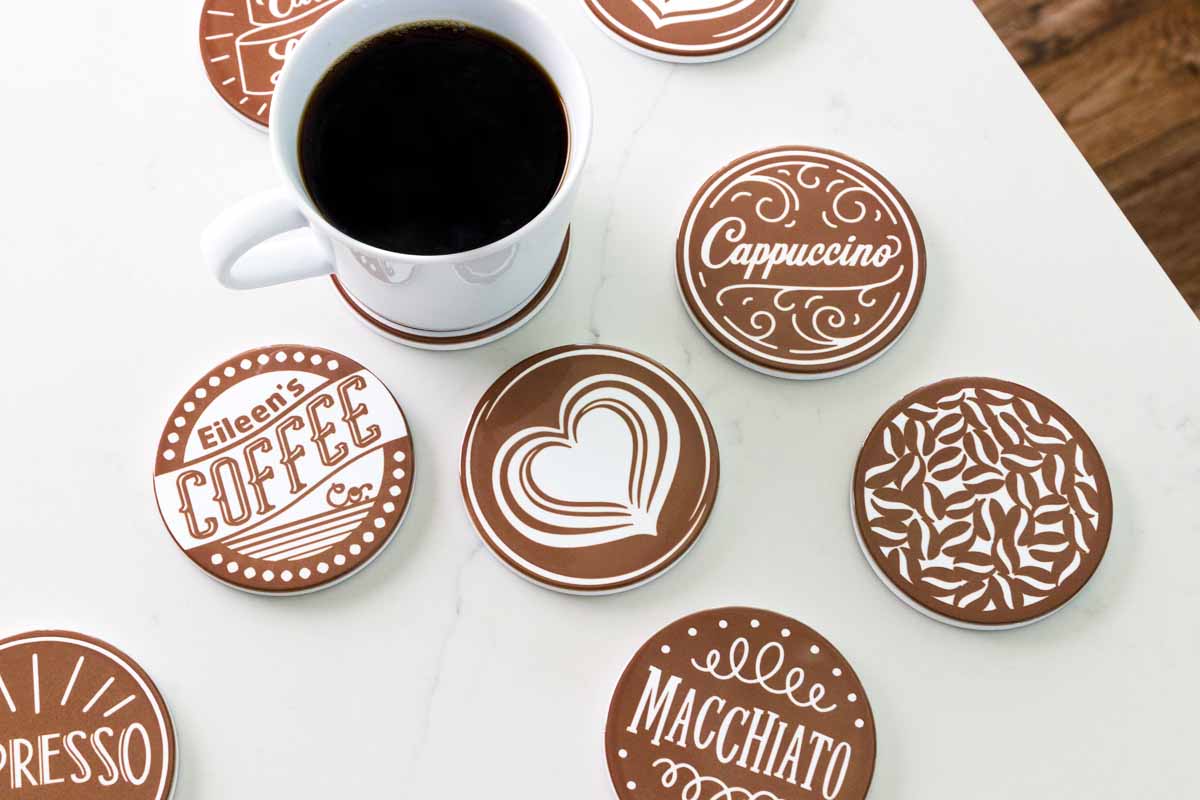 Have you tried Infusible Ink™ yet? Gosh, it's so much fun and the results look 100% professional. This gift was made with our brown Infusible Ink Transfer Sheets and a pack of Infusible Ink ceramic coasters. Read more about Infusible Ink here.
7. If You Love Me Let Me Sleep Pillow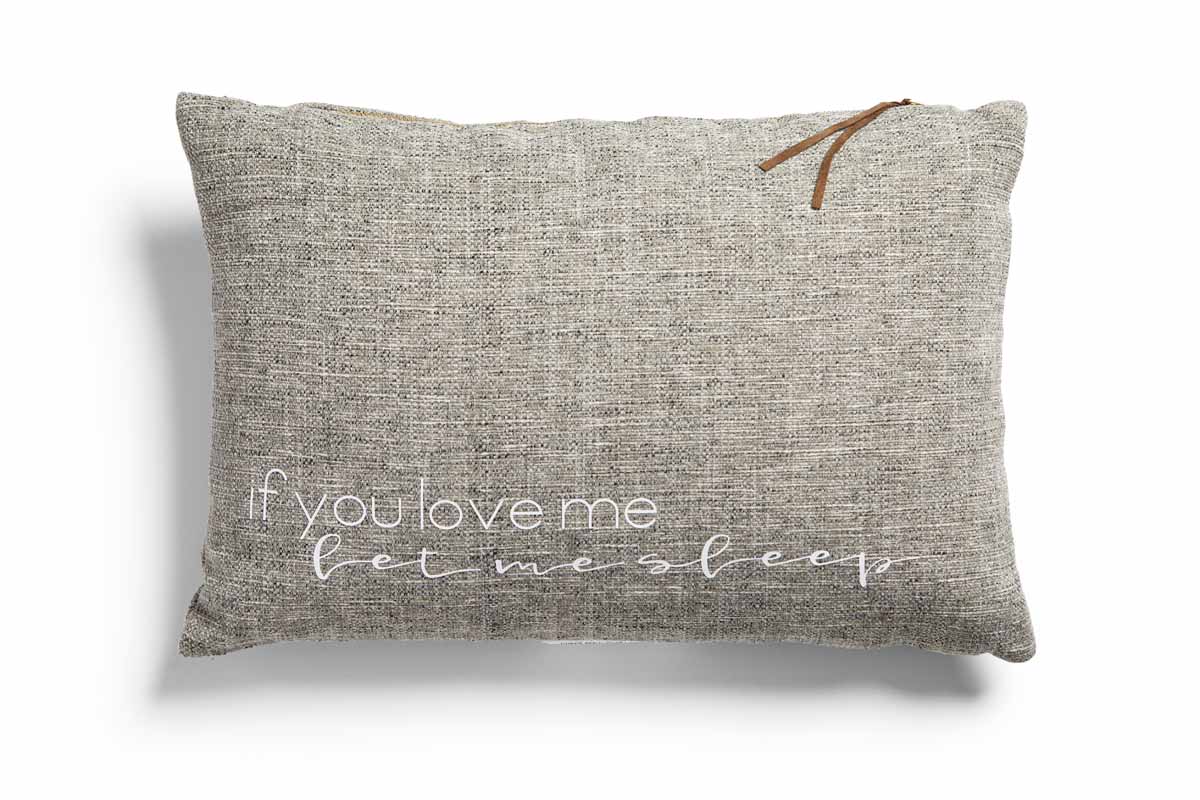 We know four different people for whom this pillow would be speaking their language! All you need is one color of iron-on, or heat transfer vinyl, and a blank pillow of your choosing. New to the world of iron-on? Welcome! Learn more iron-on tips and tricks to make your own custom pillows, shirts, hats, and more!
8. Custom Dog Collar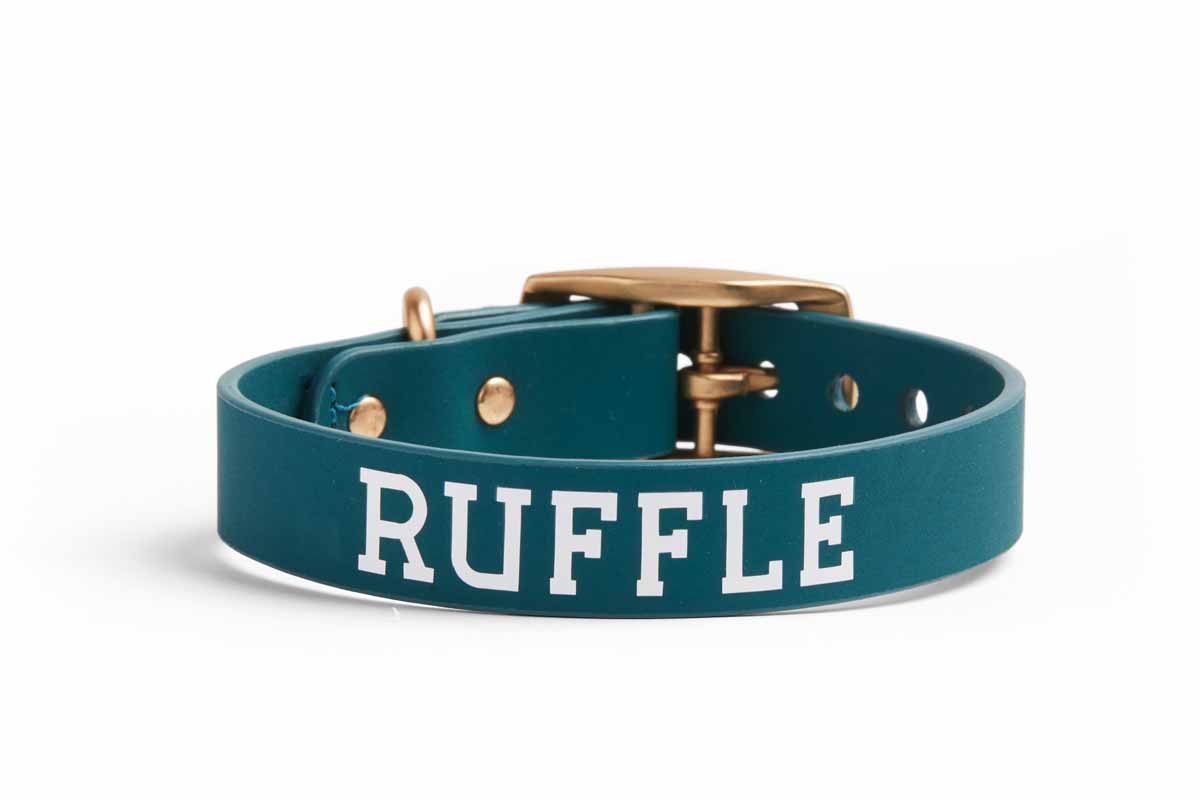 Such a practical, but adorable gift for your furry friend.
9. I'm an Aquaholic Waterbottle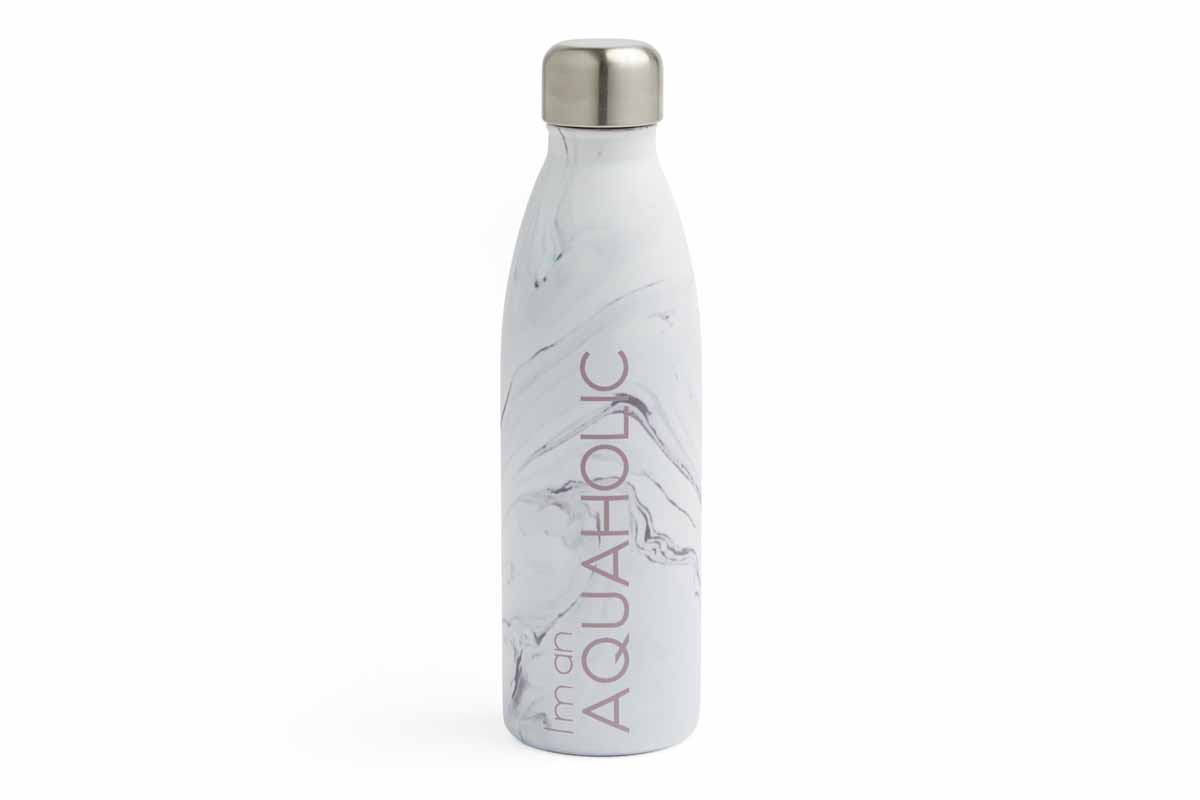 Another simple sticker! Change the text to an inside joke for your friend. We'd recommend using permanent vinyl on a water bottle that may end up in the dishwasher.
10. Sloth Tote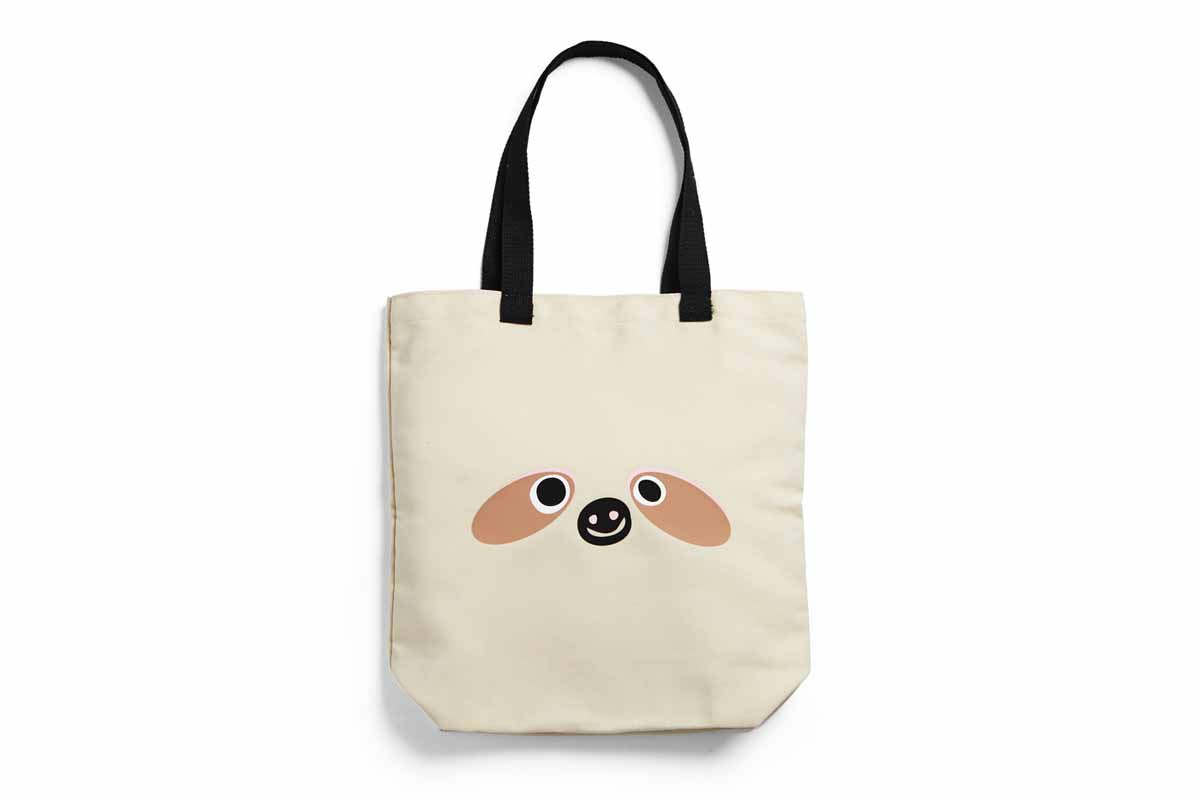 Obsessed with sloths right now. Adding an adorable face to all the things seems exactly what 2020 needs.
11. Custom Luggage Tags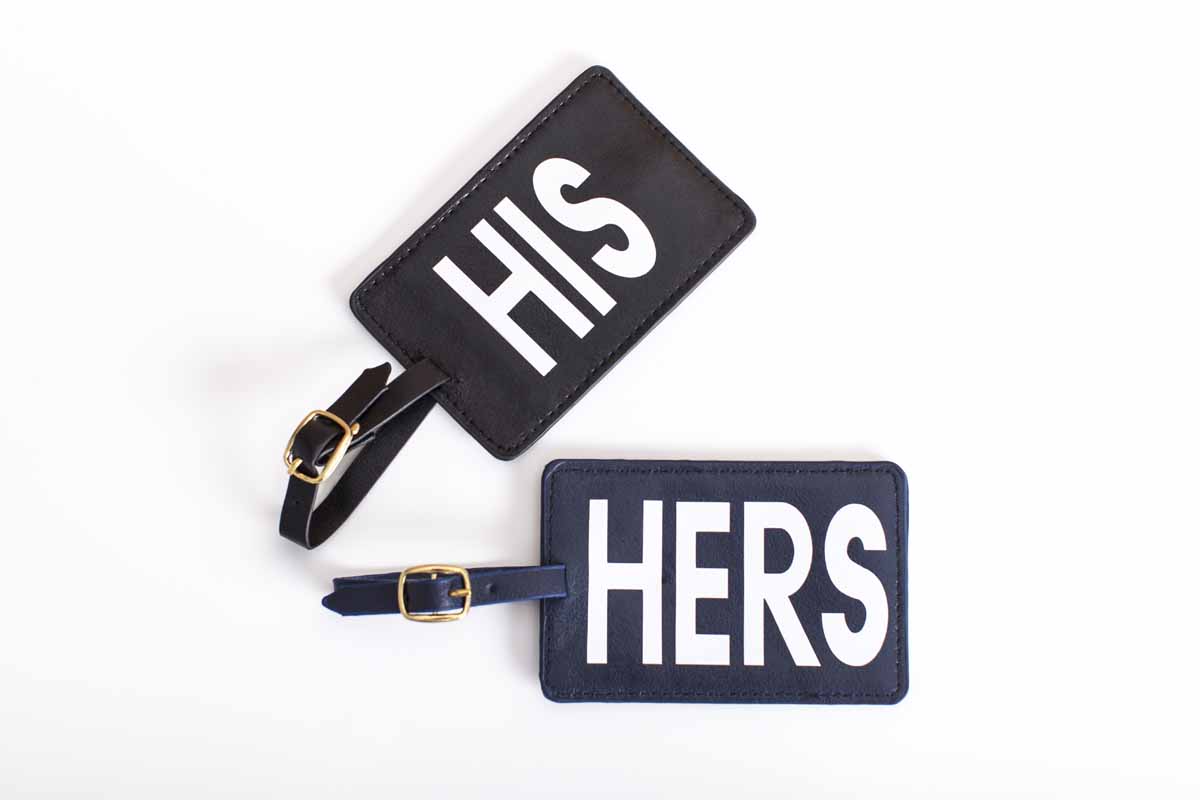 How cute would these be with your initials on them? You could create a vinyl sticker or use iron-on scraps to personalize a standard luggage tag.
12. Herb Planters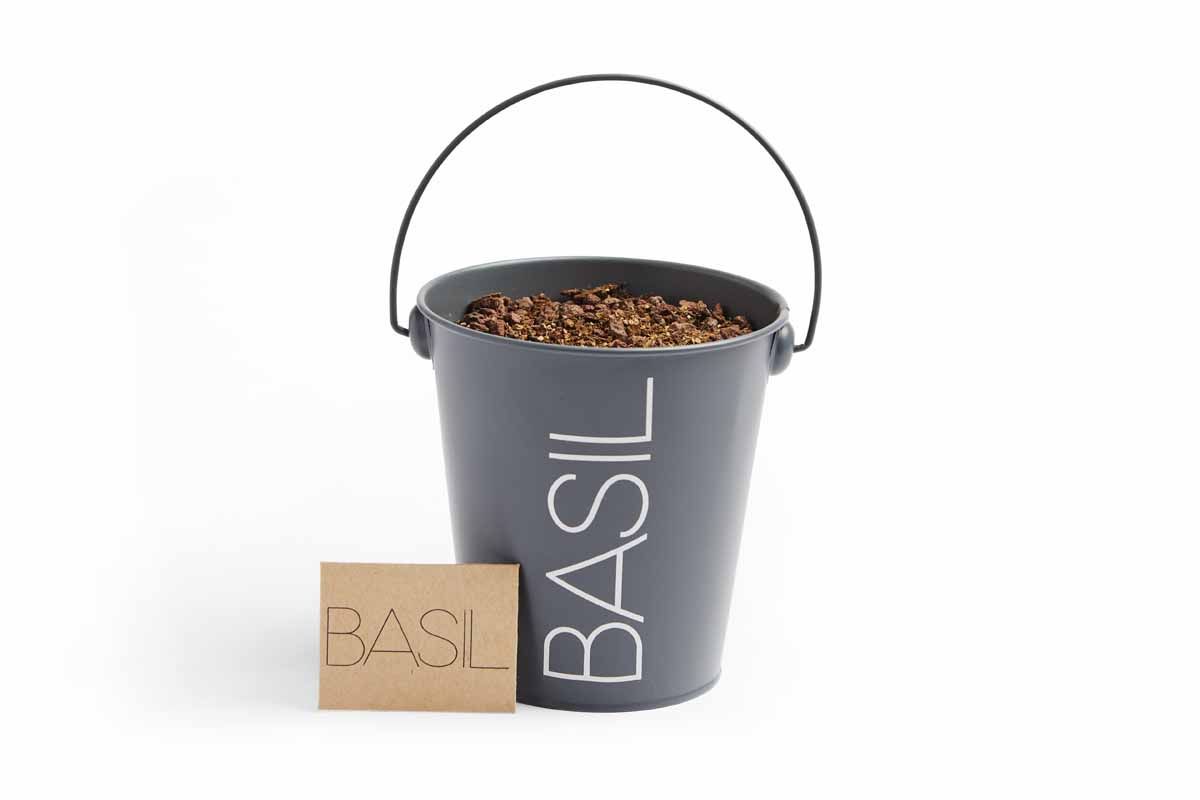 We can see a whole set of these adorable planters gifted to the plant lover in your life.
---
Creating a gift in your recipient's favorite shade of blue or incorporating an inside joke shows that you put in extra thought and care, plus it makes a one-of-a-kind present! If you're new here, find out how Cricut can help you DIY your holiday.
At Cricut, we believe that the act of making unites us, and that is never more true than when you deliver a gift that results in tears or laughter. Leave us a comment below telling us what you plan on making this year!
Search How-To
I want to make...