Foster positive energy with DIY crystals and gem-themed projects
The energy and mood of your home are just as important as its look and aesthetic. Considering the challenge and fatigue of recent years, many of us are looking to bring uplifting feelings into our design and décor.
Crystals and gemstones, regarded by many for their health and wellness benefits, are one of the newest additions to the positive home décor trend.  
Though the scientific community can't guarantee crystals help you physiologically, their vivid colors and beauty bring a bright essence to any surrounding area. Try crafting these gemstone-inspired Cricut projects to introduce a happy, glowing vibe to your favorite space.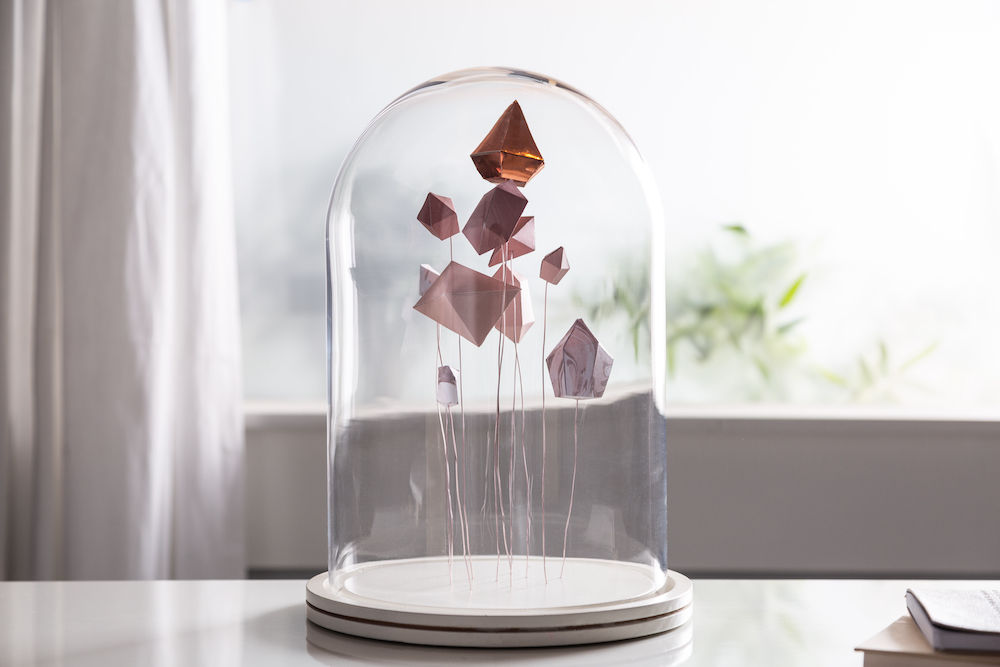 Gem cloche
Craft a beautiful and modern decoration with this gravity-defying gem cloche project. Cloches are extremely versatile décor pieces that allow you to display natural wonders within your home. This particular project uses our Cricut scoring wheel and cardstock to craft paper crystals and 3D gemstone art. Try experimenting with cardstock colors and foiled cardstock reminiscent of your favorite stones, adding faux greenery into the cloche environment for an added organic element.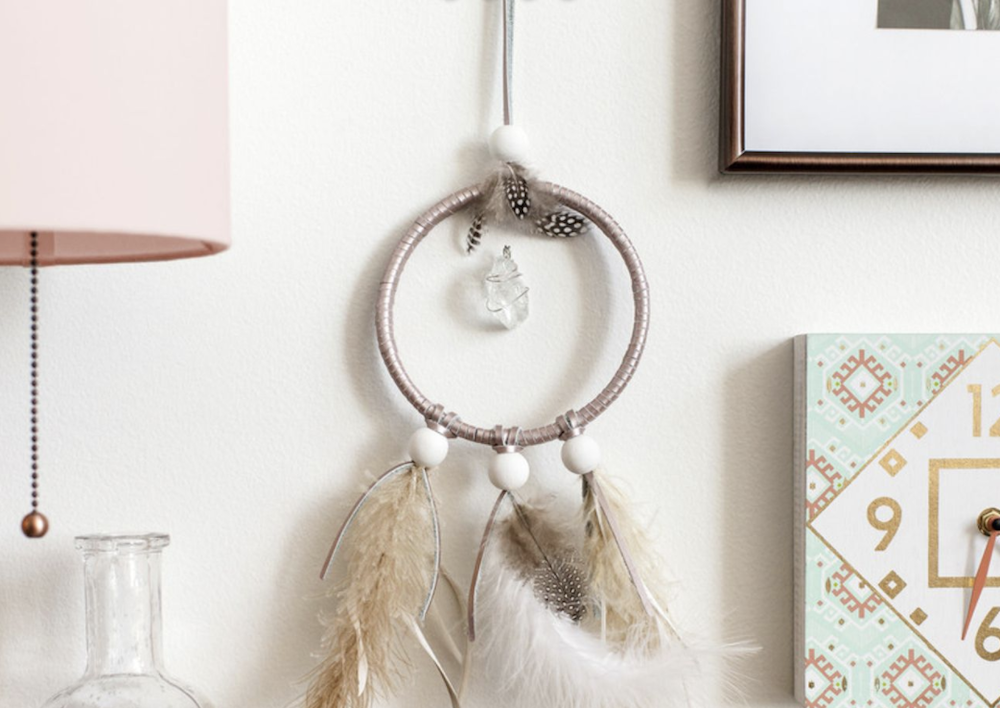 Crystal dream catcher
Dream catchers have a positive and protective mythos all their own, fitting well into trending organic modern décor themes. Create a gem embellished dream catcher, complete with your crystal of choice, to ensure sweet slumber (and style) for your bedroom or guest room. This project is crafted using Cricut faux leather materials for a natural, handcrafted feel that allows the energy and shine of your crystal to take center stage.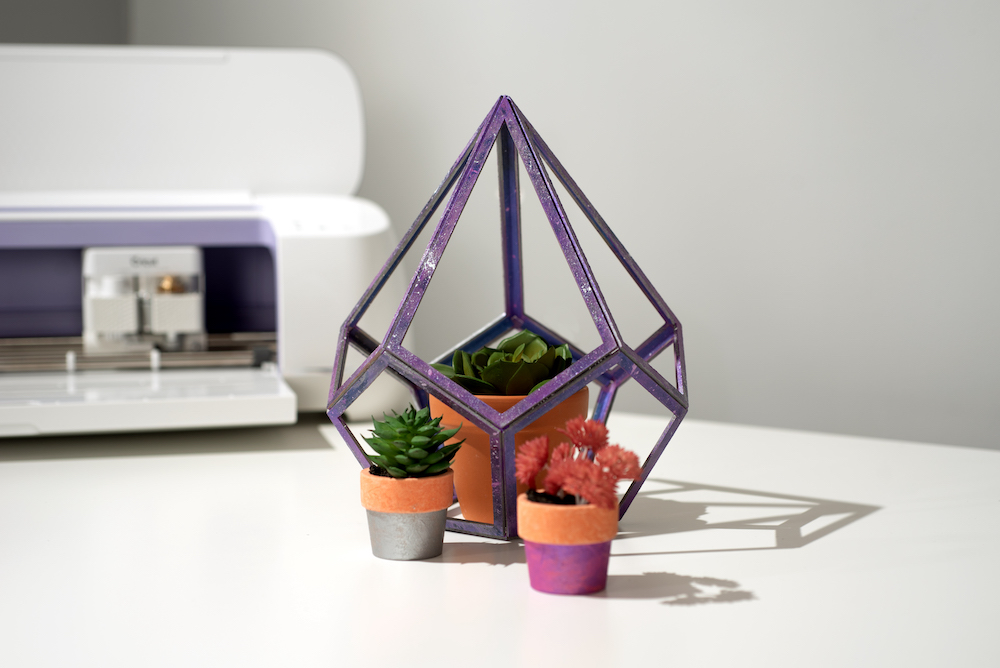 Geo gem structures
Looking for something subtle and sleek? A geo gem structure pays homage to the form and flow of crystals, offering a modern take on mineral-inspired design. They make beautiful accent pieces for seasonal floral arrangements, party décor, or table centerpieces. Cut and assemble your gem structure with Cricut chipboard, then spray paint with gold or neutral colors for a timeless look. You can also alter the mood of your space by creating a more colorful variant, like our galactic geo gem structure.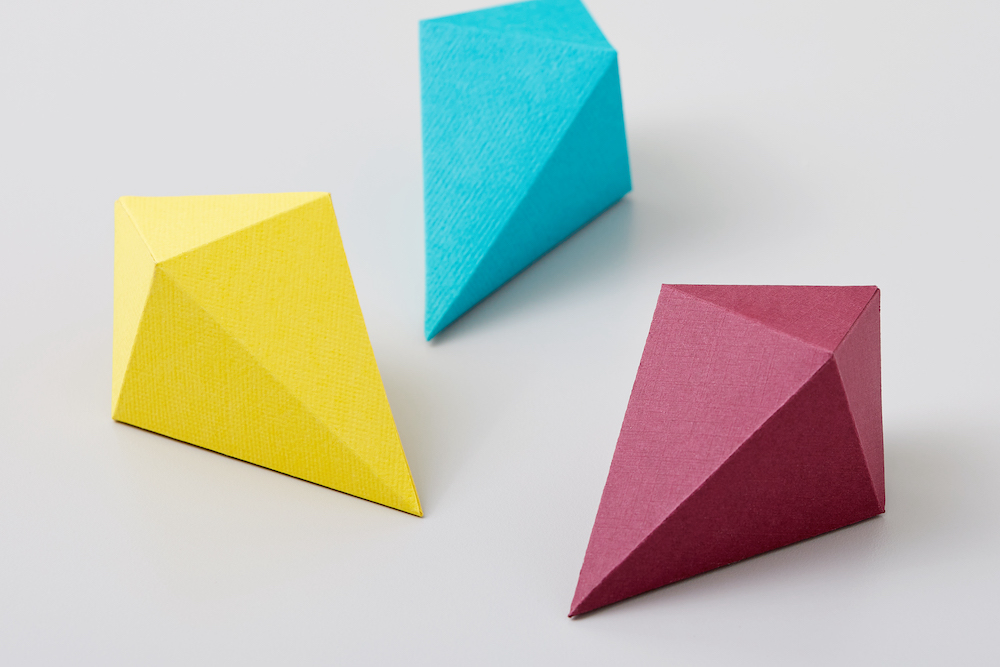 3D crystals
We love a low-poly project! These 3D cardstock crystals offer a fun, playful take on the gemstone trend perfect for a kid's bedroom or game room. Plus, they're simple to experiment with and customize– mix and match your colors and patterns to create an array of gems suited to the style and tone of your unique spaces.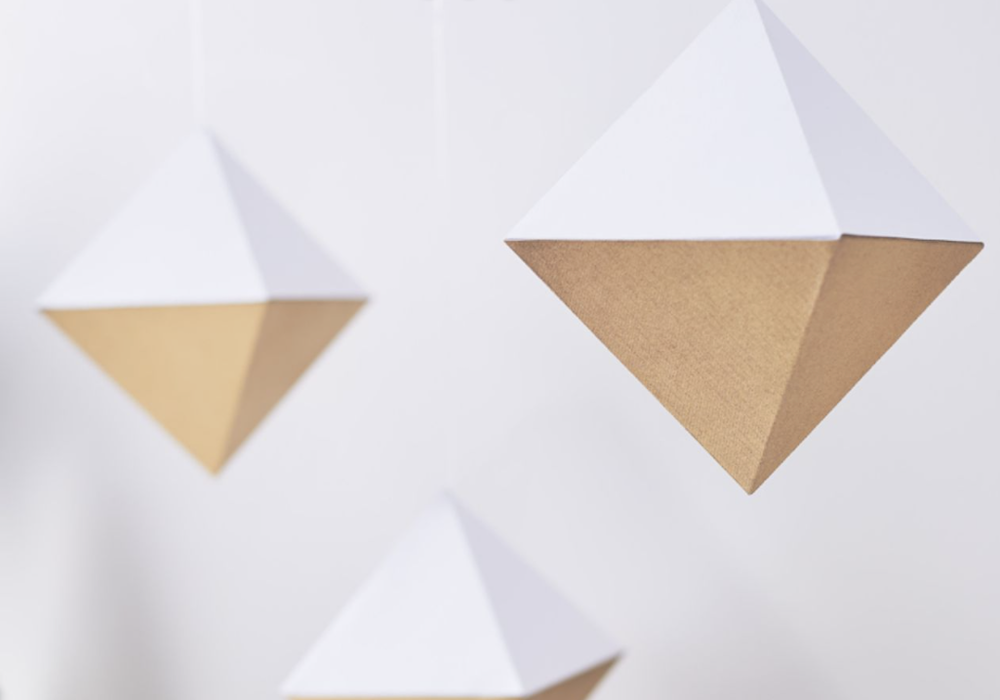 3D hanging gem ornament
Perfect for the upcoming holiday season, these geometric gem ornaments are another subtle nod to precious stones and shapes. Hang them along trees, garlands, and entryways to add a mystic floating element to your décor. You can stick to traditional colors or opt for shining, mineral-inspired hues for a new and bold seasonal approach.
Which of these stone studded projects are you inspired to create? Share your projects on social using the #cricutmade hashtag, and learn more about mood-driven décor and styling tips on our blog!