Expressing my voice through Cricut artwork
My name is Taegon Ludwig, and I'm a Production Artist at Cricut. I'm also a member of the LGBTQIA+ community. As a member of these two communities, I love finding ways to encourage creativity as a form of expression. It is an incredible honor for me, particularly when it came to the creation of our new Pride image set.
Personally, I felt our image library lacked modern, trendy, and gender neutral artwork in terms of Pride. So, this year, I specifically wanted to work with our illustrators to bring designs that better represented and celebrated Pride, gender, and PUNS!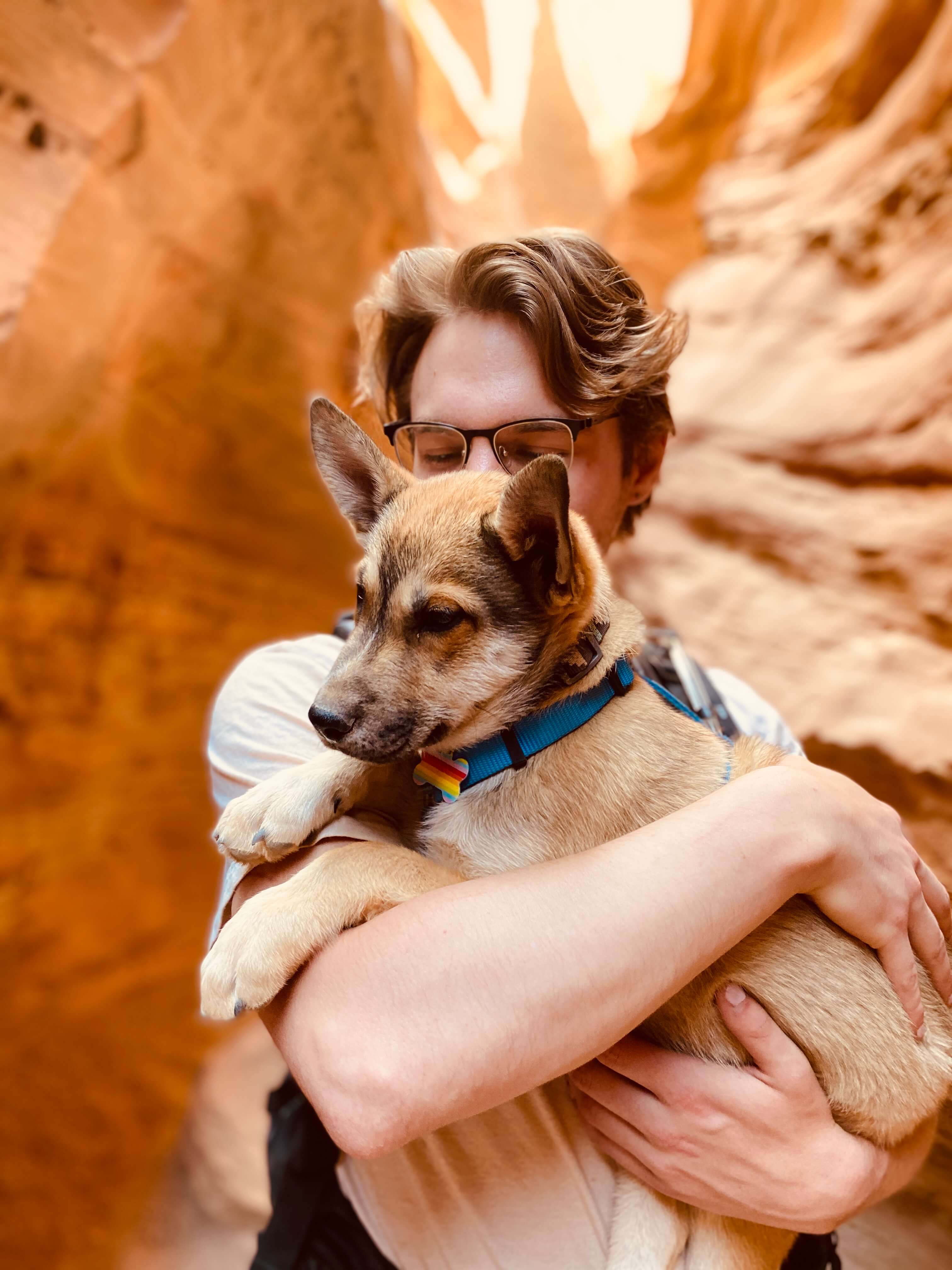 Last year, we released a set of Pride Phrases, a great first step in supporting and providing content for the LGBTQIA+ community. However, I felt they not only lacked character and excitement in their design, but often leaned more feminine. I also wanted images, in addition to just having word art.
For the new image set, I put in a request to work together with the content and illustration team so I could provide my input. I specifically wanted to spearhead the efforts to create designs that covered a wide range of styles and emphasized gender neutrality. This was extremely important to me, and many others in my community, because it would more closely identify with who I am as a person.
These are my three favorite images from the new image set.



First, the illustration team and I outlined a list of inspirations and goals for the new Pride image set. We look at various factors such as:
Popular trends
Styles
Typography
Application
Iconography
Then we broke it down even further.
Styles: The team loves the retro style – it's also my personal favorite. So, we used this as a common theme throughout our development of images.
Typography: We found inspiration in retro, geometric, and handwritten trends for typography. Each of these text styles bring a different story and emotion to an image.

Application: With the popularity of personalized apparel during Pride, we put a lot of focus on T-shirt applications. Pin art was also considered and used as style inspiration.
Iconography: The images were developed with important and recognizable shapes in mind. We incorporated familiar icons such as rainbows and hands.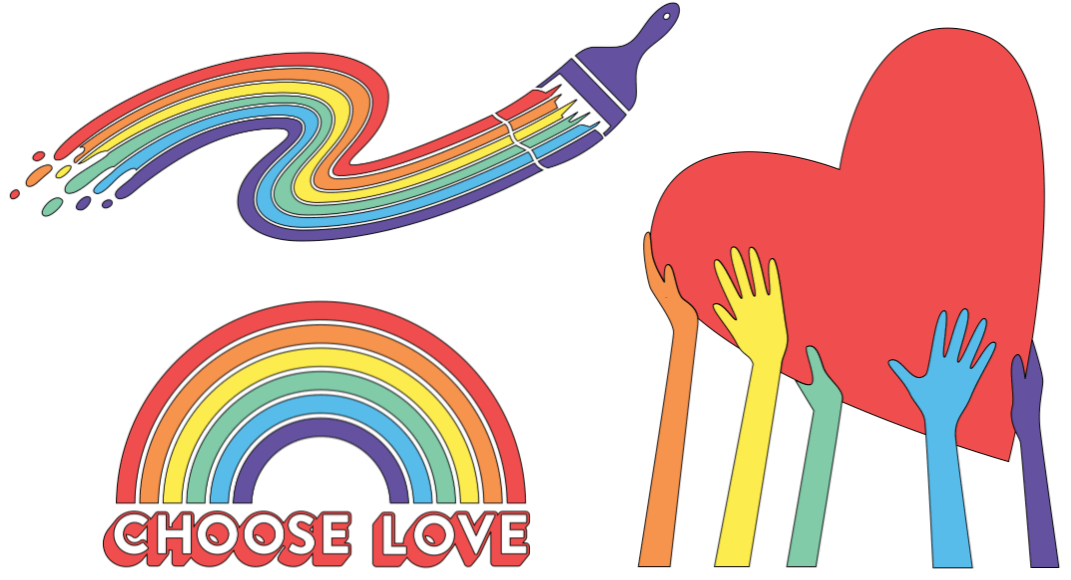 Once all our inspiration was gathered, that was where the magic happened. Together, the illustrators and I, worked hand-in-hand to assure the images coincided with the goals we set initially for the project. As a member of the LGBTQIA+ community, I also helped provide insight into creating appropriate and representative imagery.
"Identity" and "expression of self" are huge parts of the LGBQTIA+ community. We're "loud and proud," a phrase commonly used during Pride and other events. It is the idea of being true to yourself, and completely, unapologetically YOU, despite the judgement and hate that is unfortunately still common for our community.

There are many ways we share our identity and personality with the world. Some wear these feelings on the outside through their clothing, makeup, and hair. Others may express identity through art, dance, song, or simply through love and kindness for everyone. No matter how someone chooses to share, for me, it's the idea of identity and being you that stands strong at the heart of the LGBTQIA+ community. Be "loud and proud" for the world to see.
Seeing how the Cricut community is inspired to create and add individuality to their own lives inspired me to add some to mine. I love making Pride-related home décor, T-shirts, cards, stickers, and other items on my Cricut Maker. Working at Cricut has helped me find ways to express my identity I never would have thought possible.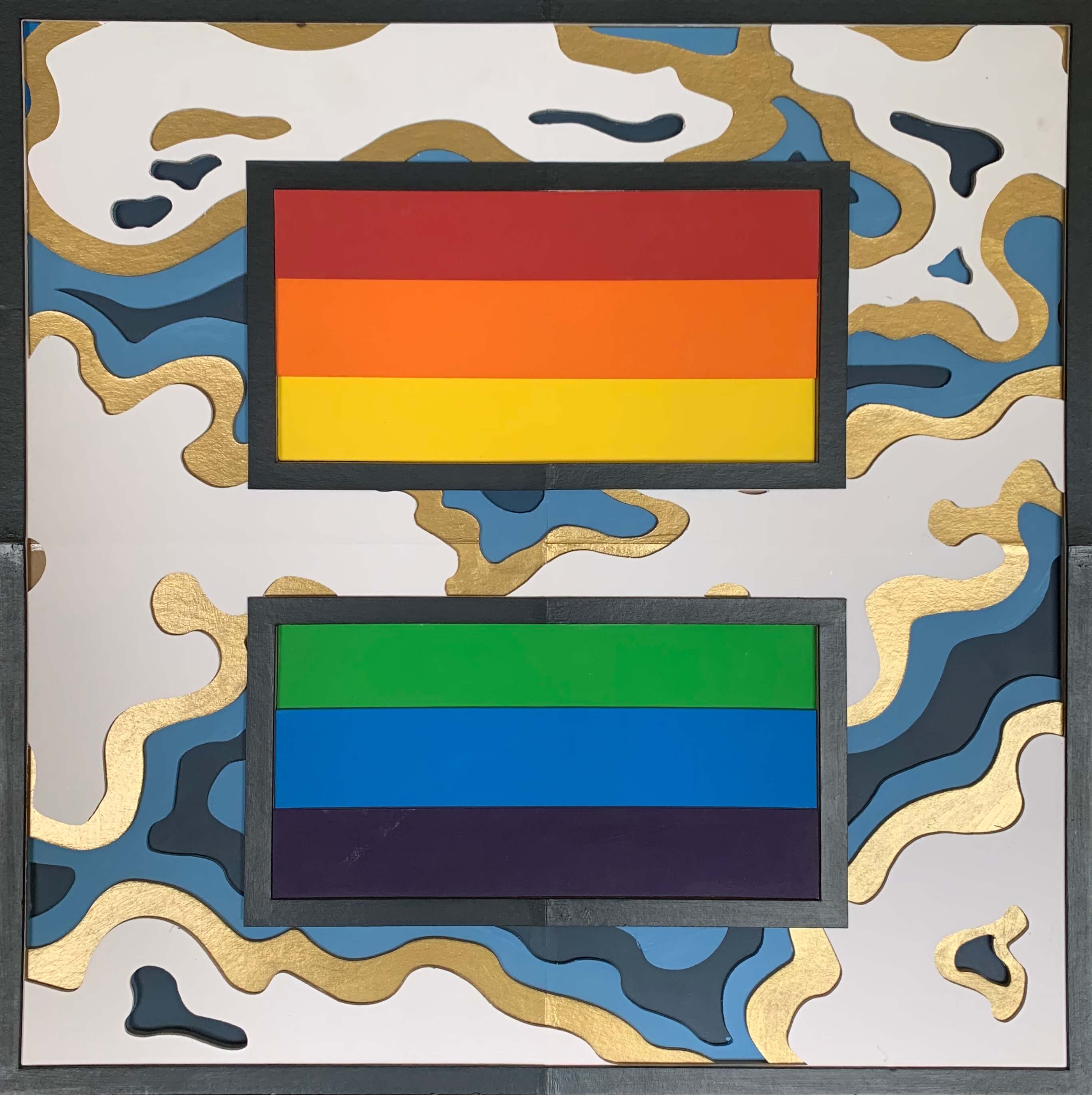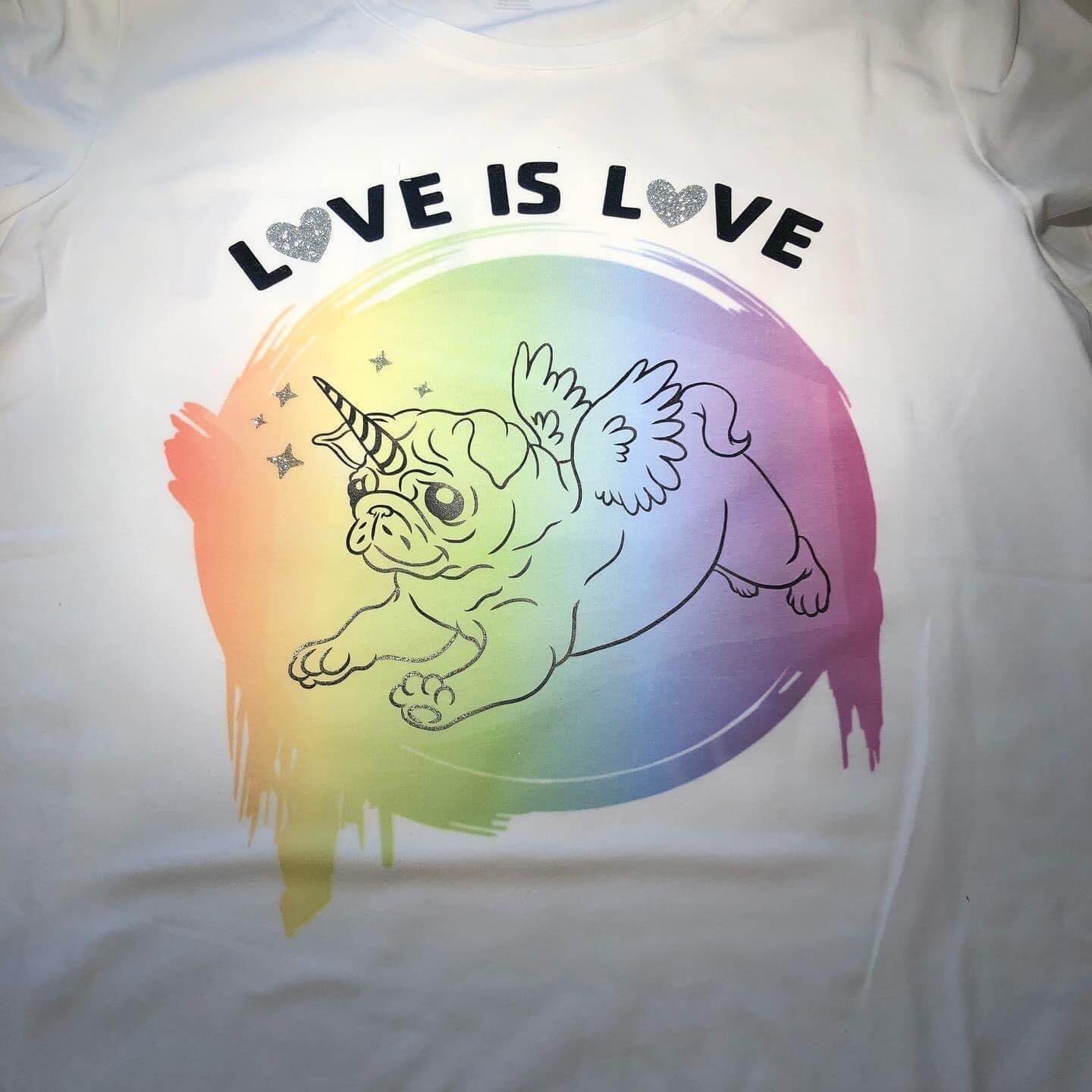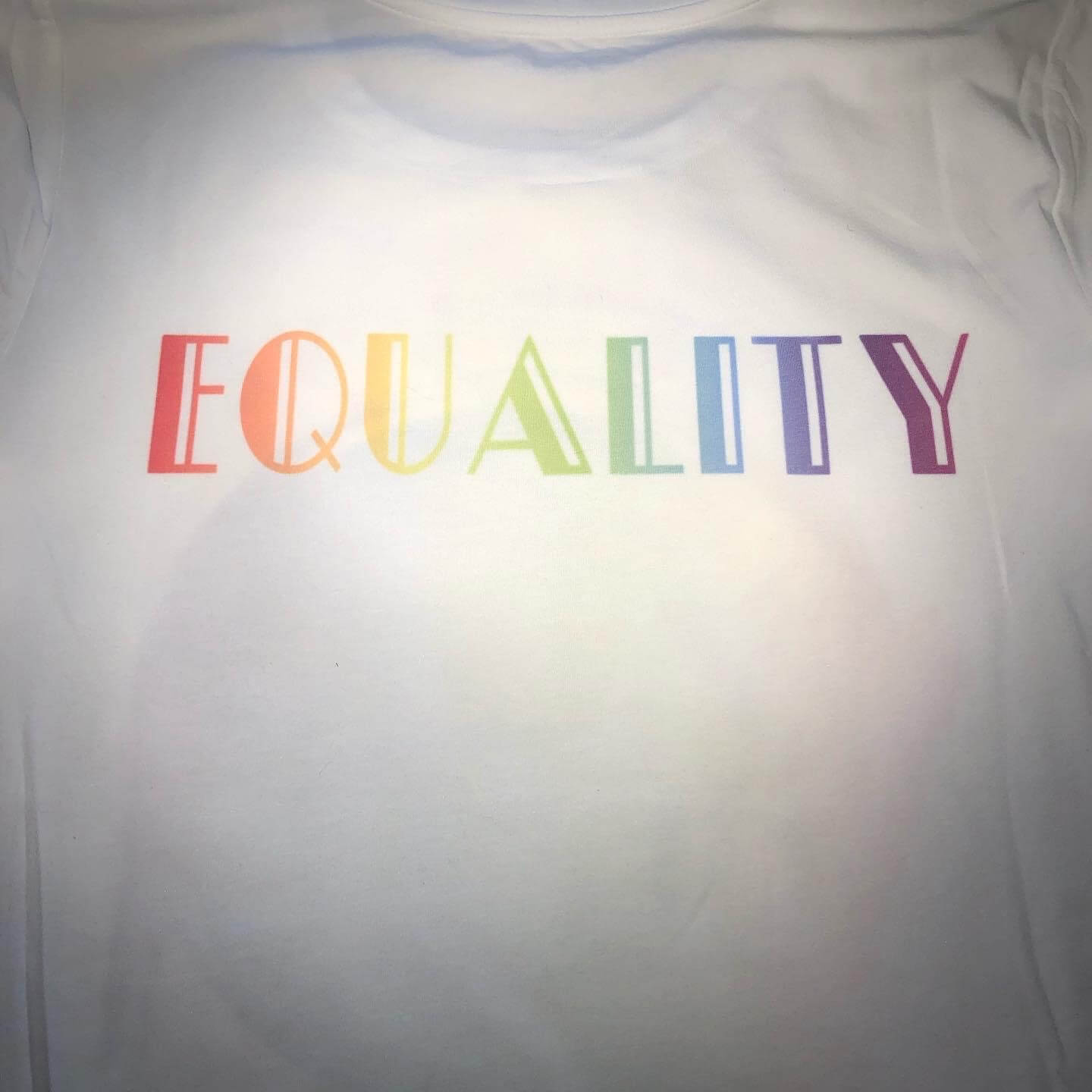 I love working at Cricut. It has been a huge weight off my shoulders to know that I work in a supportive and non-discriminatory environment. I look forward to seeing more Pride art from Cricut that continues to provide inspiration for everyone. Thank you to the amazing illustrators at Cricut for allowing me to help you create the new Pride image set. We hope you all enjoy it. And, even though we are mostly celebrating indoors right now, I wish everyone a wonderful Pride, loud and very proud!