Skip to instructions
June is International Pride Month, but we hope that all of us continue to carry messages of self-affirmation and equality year-round.
That's why we've designed our Pride collection projects to last with décor, apparel, and housewares that allow us to sport our Pride through all seasons.
We're excited to continue our series of Pride collection posts with a fan favorite category– customized drinkware! Perhaps you're taking a colorful custom tumbler to-go or curling up with a magnificent mug. No matter how you slice it, Cricut has the craft know-how to help you create the customized drinkware of your dreams. Below you'll find 4 Pride-themed drinkware projects, perfect for personalizing to fit your identity and communities.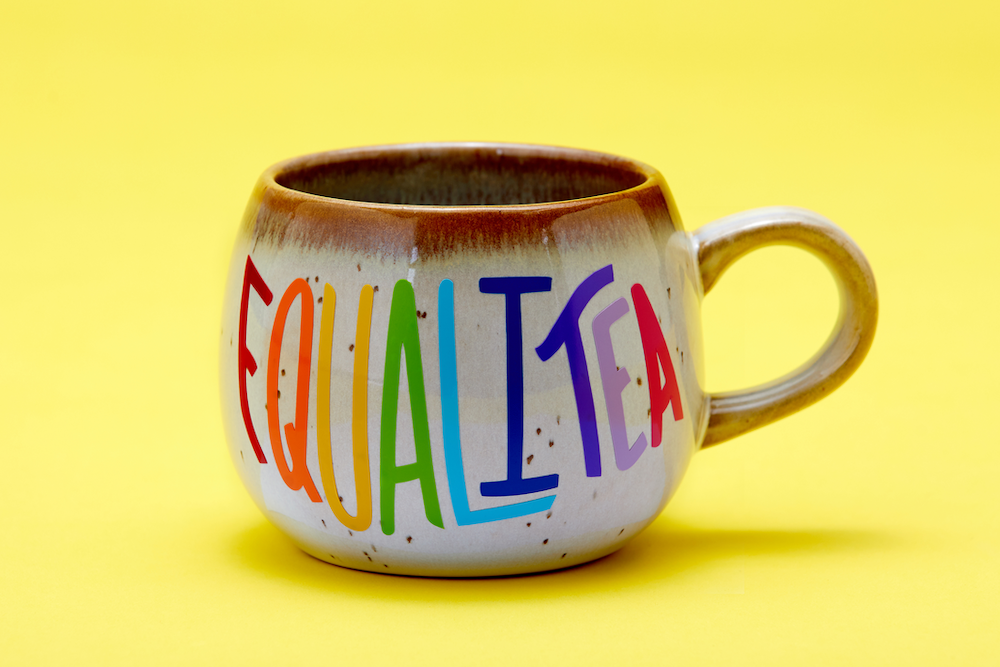 Equalitea mug
Get inspired (and a bit punny) with the primary message of the season. Our Equalitea design uses colorful lettering that can be applied to any teacup or mug of choice. It couldn't be simpler to create– gather a rainbow of Smart Vinyl™, cut with Cricut, then transfer onto your ceramic canvas of choice.
As with any of our Pride projects, we encourage you to customize the design to suit the colors of your unique community or flag. And don't worry, if you use this mug to drink coffee instead, we won't tell anyone.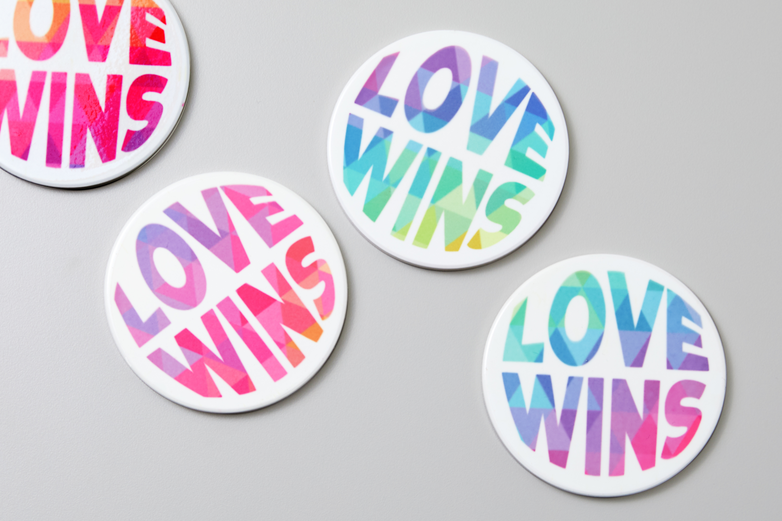 Geometric, colorful coasters
Avoid pesky coffee rings and other drink-related woes with kaleidoscopic Love Wins coasters. This design offers a modern, geometric take on the colorful Pride motif. Surprise your guests with a special space to rest their favorite sips as you cheer to any special occasion.
The best part? This project takes less than 30 minutes to complete with easy iron-on designs. You can also customize with our other Pride-themed typography and images! Fun lettering can be found when searching for our "Happy Pride Typography" image set within the Design Space library.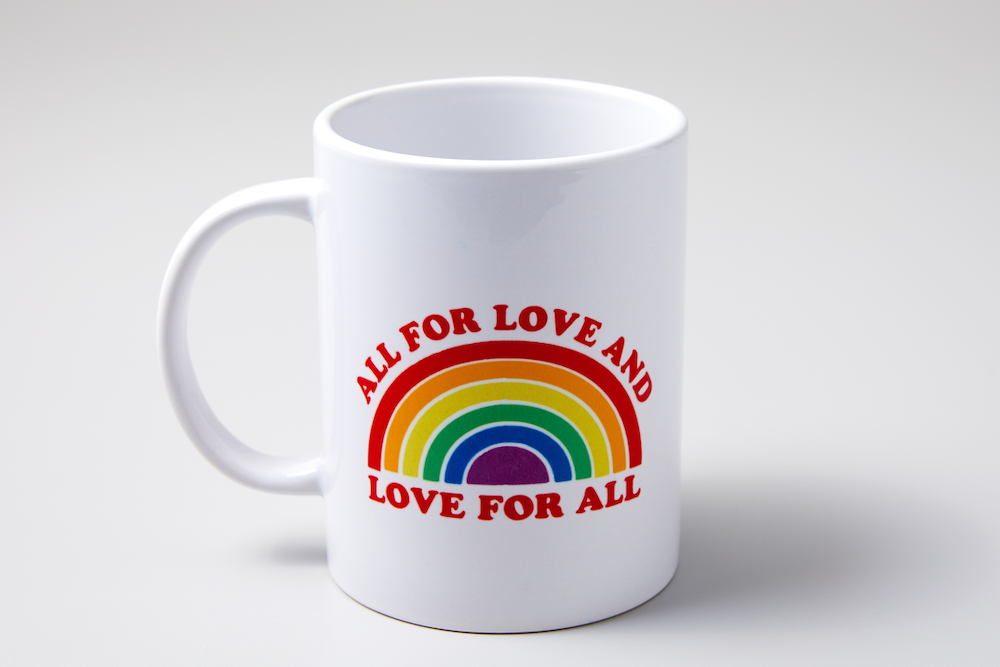 All for love and love for all
This one goes out to all our Cricut Mug Press fans! This Pride mug design throws it back with a vibrant, 70's-inspired retro look. After aligning the rainbow pieces of infusible ink cutouts in proper order, simply press and peel back the vinyl transfer to reveal a professional-looking design.
Warm mug, warm heart
This Mug Press project is perfect for couples who love to coordinate. Both mugs have a complete "heart hands" image boldly etched into a gradient of colors. When rotated, the mugs also depict a heart where you can add the initials of you and your loved one! They're lovely when displayed on their own, but pop even more when placed beside one another.
Which drinkware project are you most excited to press this Pride season? Share how you plan to create and customize in the comments below and be sure to check out our Pride party prep and Pride outfit articles on the blog!
Search How-To
I want to make...