Skip to instructions
Whether staying hydrated on the go, sharing homemade lemonade with a loved one, or sipping piña coladas for the sake of summer vibes, you deserve to drink in style.
There's plenty of unique ways to spruce up that tired old tumbler and turn it into a cup worthy of conversation.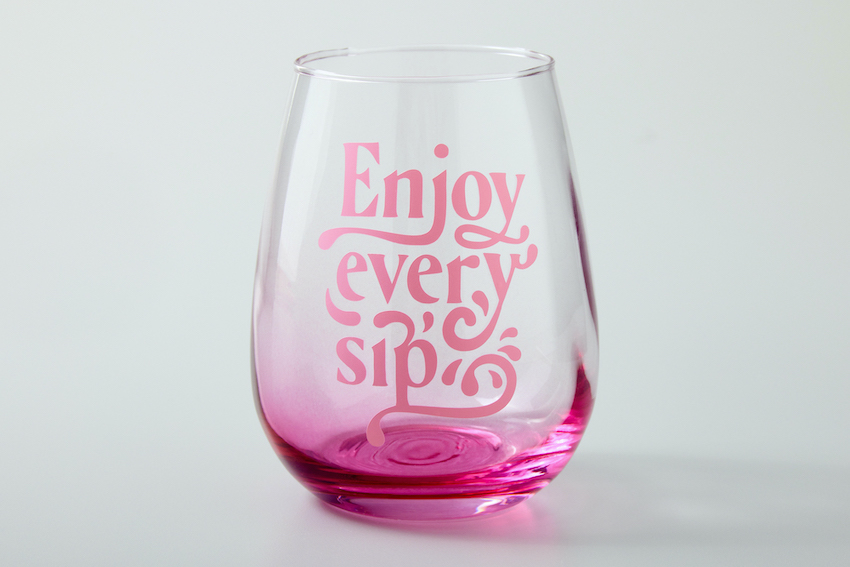 Add a signature statement
Applying a cheeky phrase or favorite quote to any glass, cup, mug or bottle with Premium Vinyl™ designs is a simple yet standout form of self-expression. While others connect with your mantra or sense of humor, you'll get an instant pick-me-up each time you pick up your drink.
Make it personal
Monograms are an elegant way to add a bit of personal flair to your fave beverage. Keep it classic and bold, or opt for a fun layered design like this tropical, floral monogram.
Get graphic with it
As Spring turns to Summer, now is the perfect time to break out bold and colorful prints that are sure to be the life of the party. Don't be afraid to add eye-catching patterns to your drinkware, or an abstract vinyl design for a modern touch.
Accents are everything
With perfect poolside and patio weather on the horizon, your drinks also deserve to have it made in the shade. Unique accents like mini umbrellas or customized paper straws are an easy way to elevate any freshly pressed juice or hand-crafted cocktail.
Looking for additional inspiration to help beautify your beverages? Learn how to make a mug project in Design Space in our step-by-step guide here!
Search How-To
I want to make...