The holiday season is fast approaching! It's also going to be the perfect year to cozy up and make delicious treats, handmade gifts, and holiday decor.
If you're new to the DIY scene, we have a few projects made with Cricut® machines that will inspire you to MAKE this year.
---
Wreaths are one of my favorite things to create for the holidays because you can make them as complex or as simple as you'd like… There are many schools of thought on the origin of the wreath. My favorite theory, though, is the idea that the wreath symbolizes the circle of life and, subsequently, we are all bound together in purpose.
With that idea in mind, you can carry the wreath symbol into lots of different kinds of holiday decorations around your home!
Hang a wreath on your door
First off, the most common way: hanging a wreath on your door.
I love hanging wreaths on my door because switching them out for the seasons is so easy to do. I can go as crazy as I want, or simply stick a paper bow on a store-bought wreath.
Display a wreath above your fireplace
Wreaths above a fireplace are so classy. I'd go as far as to say that my dream home will someday include a matching tree and wreath above the mantel! But, again, it doesn't have to be complicated. I can create something simple and get a similar look.
Different ways to use a wreath image or design
The wreath symbol is iconic. I love how the Cricut Project Designers use the wreath to embellish different holiday items.
You can add the wreath to a pillow with iron-on, make a card with a wreath design, or even a create a vinyl sticker for an ornament.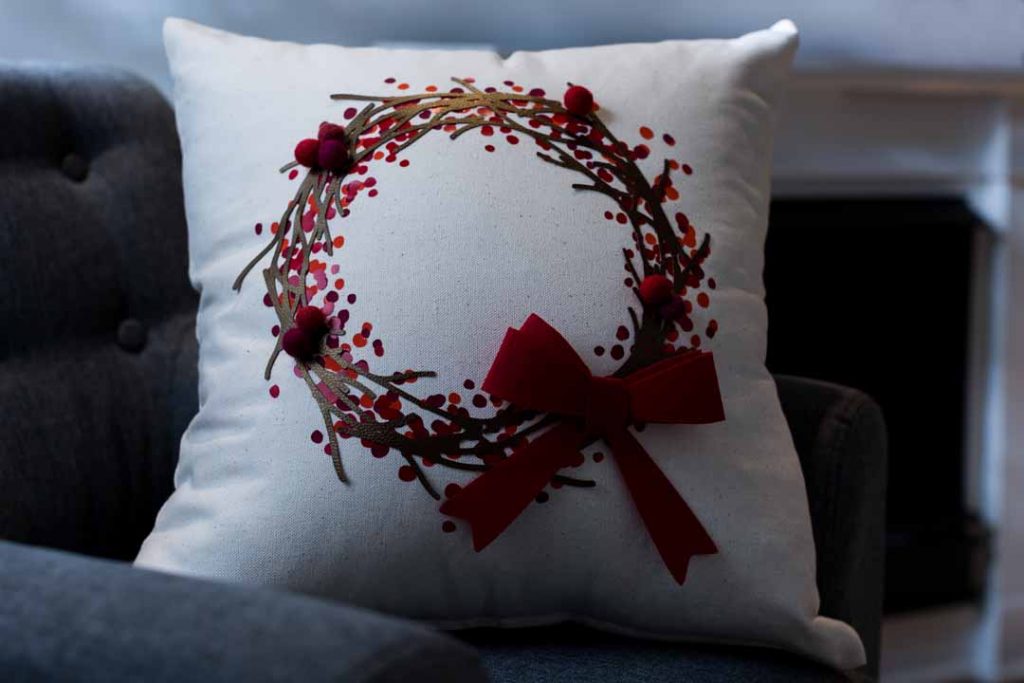 Are you inspired yet? I am. I have two little ones, so I'm going to make that adorable wreath snack bag for teacher gifts this year.
Leave us a comment with your favorite wreath project!
Find all of these wreath projects and more in Cricut Design Space®, home to thousands of inspirational images and ready-to-make projects.
Search How-To
I want to make...