Wood round welcome signs with customized iron-on vinyl decoration can help you spruce up your front door without too much work. Follow along using just a few materials and household items to complete this simple DIY home project for your door, garden, kitchen, or any other space that might need a fun sign. Or skip to the video tutorial below.
Here's what you'll need:
Wood round (I used a 17.5″ round)
Stain (I used Minwax Early American)
Gloves
Table covering (to protect the surface)
Stain sponge (or use an old T-shirt)
Cricut machine (or scissors to hand cut a design)
Glue gun (optional for embellishment)
Glue sticks (optional for embellishment)
Wired edge ribbon (optional for embellishment)
Faux greenery (optional for embellishment)
Twine for hanging (optional)
Step 1: Stain the wood
Prep and protect your work area by covering it with paper or plastic. Be sure to use something thick enough to keep the stain from bleeding through the material.
Wearing gloves to protect your hands, use the stain sponge or T-shirt to dip into the stain. Remember a little stain goes a long way!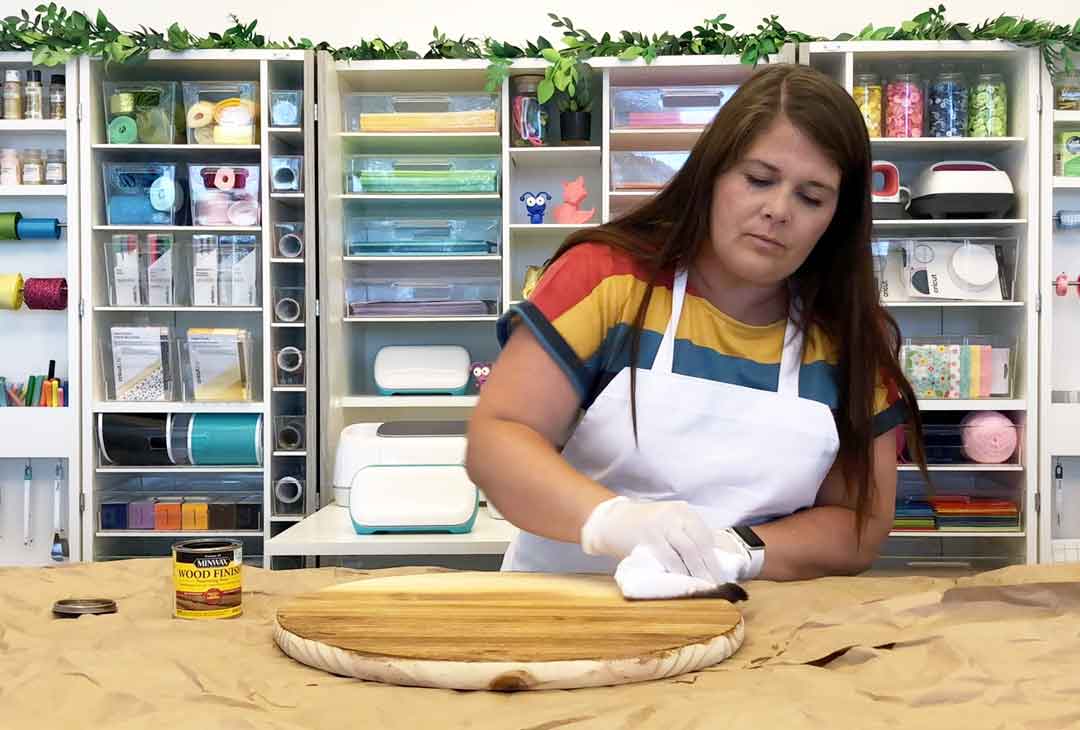 Then, rub the stain into the wood. Brush the wood with the stain sponge or T-shirt. Take care not to drip stain onto the wood because it will leave spots rather than giving it an even coat. Let the stain dry completely. I recommend giving it at least 24 hours.
Step 2: Cut out a design for the vinyl decoration
Using your Cricut machine and vinyl material, cut the design with Design Space. If you are not a Cricut user and would like to cut this design by hand, use the SVG file to scale it to your project. Both links to the design are below.
Weed the design and preheat your EasyPress 2.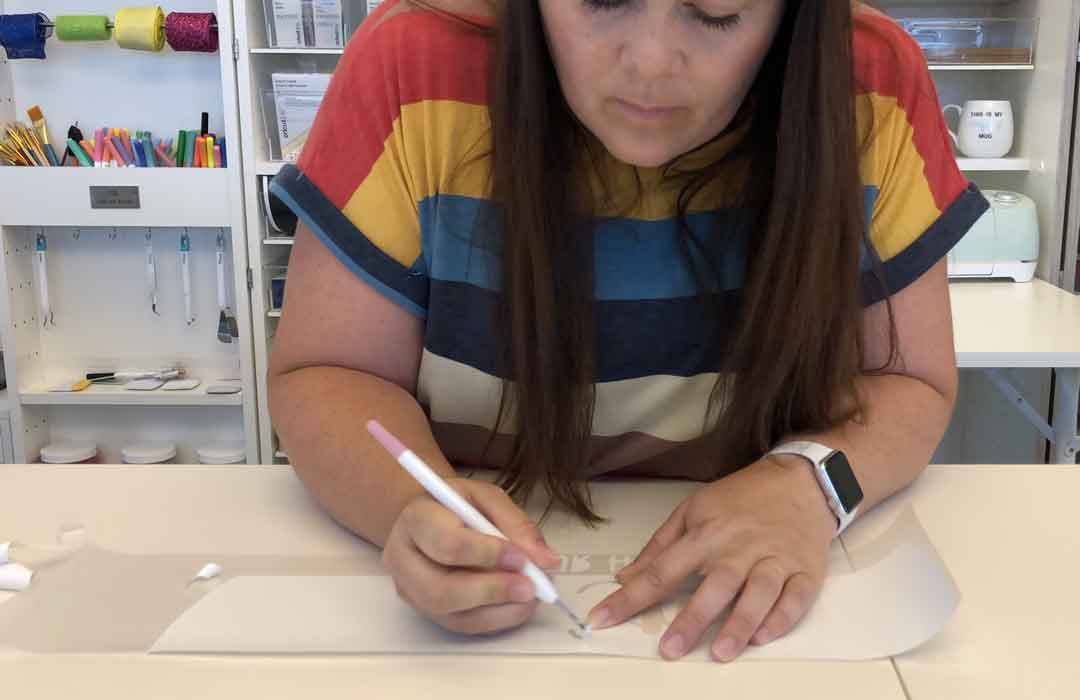 *Be sure to scale the SVG design to the size of your project. This vector image will allow you to increase the size without losing resolution. Then, use a printed copy as a pattern to cut your vinyl by hand.
Step 3: Press your design onto the wood
Press your design onto the wood according to the Cricut Heat Guide. For this specific project using Cricut Everyday Iron-On, a wood base, and my EasyPress 2 with mat, I will:
Preheat the wood base for 5 seconds (preheating pulls moisture from the base to help the iron-on adhere properly).
Place the iron-on design face down, liner side up, onto the base and heat at 300°F for 45 seconds with firm pressure.
Slowly remove the liner when cool to the touch.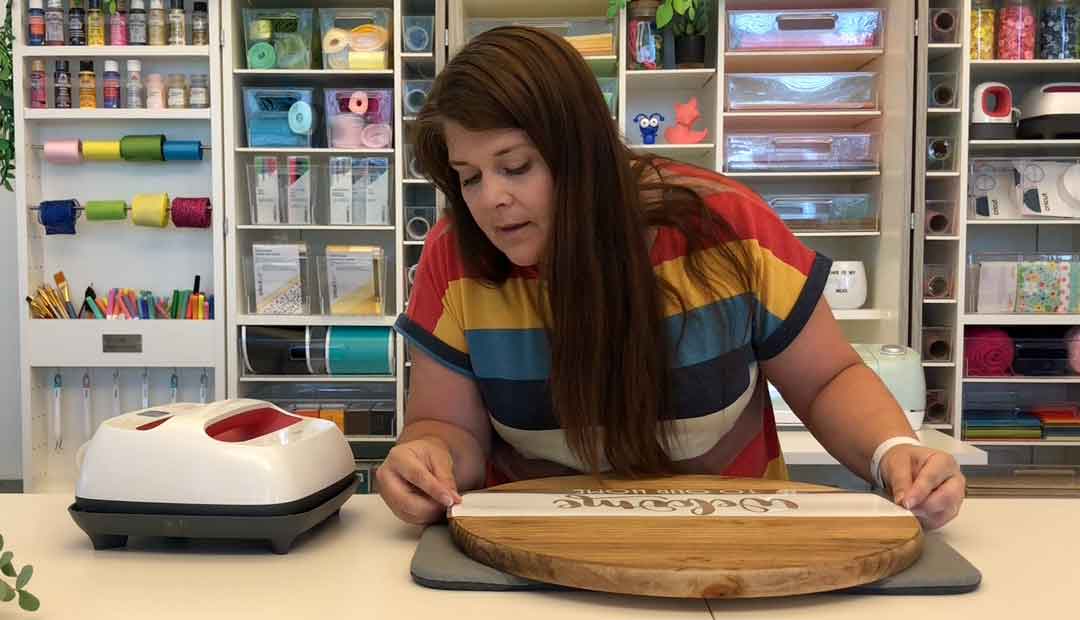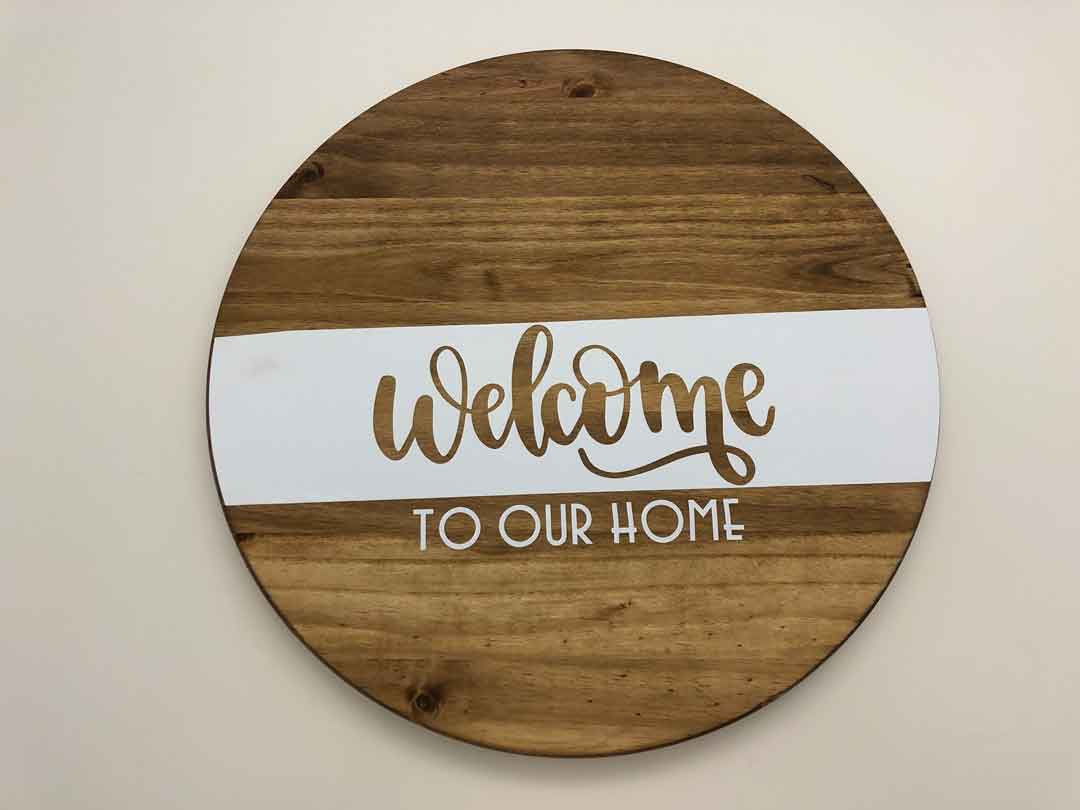 Step 4: Add embellishments and hang on the door
Arrange your greenery and bow as you like onto the wood round. Make sure you lay it out first before gluing it down. I found it easiest to use a glue gun to adhere my decorations onto the wood round.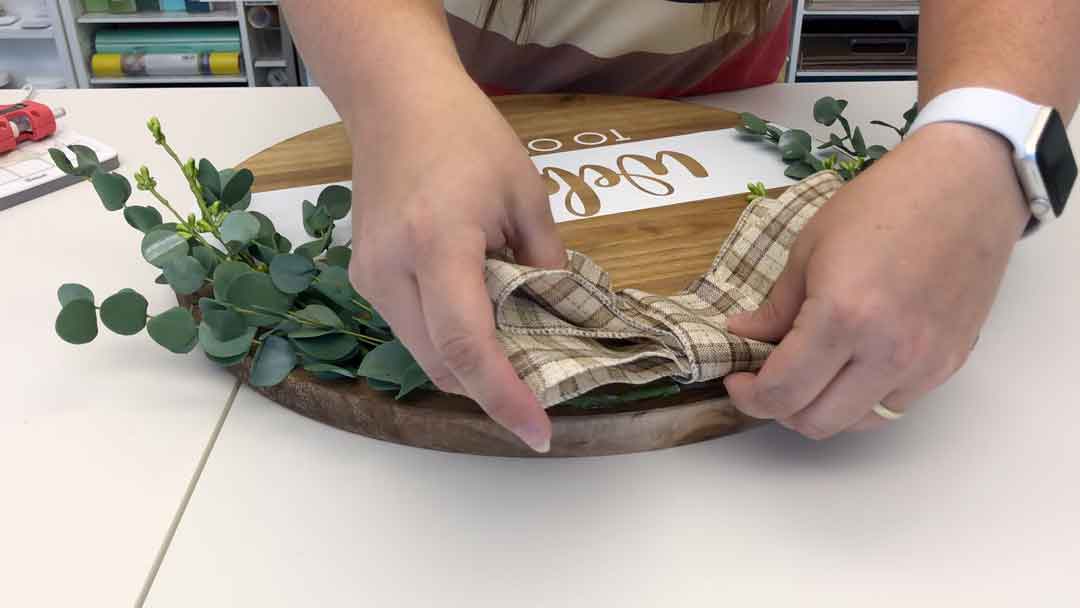 If you need a great bow tutorial, I like this one from Lily Ardor.
Finally, attach the twine to the back of the sign using the staple gun to hang onto your front door.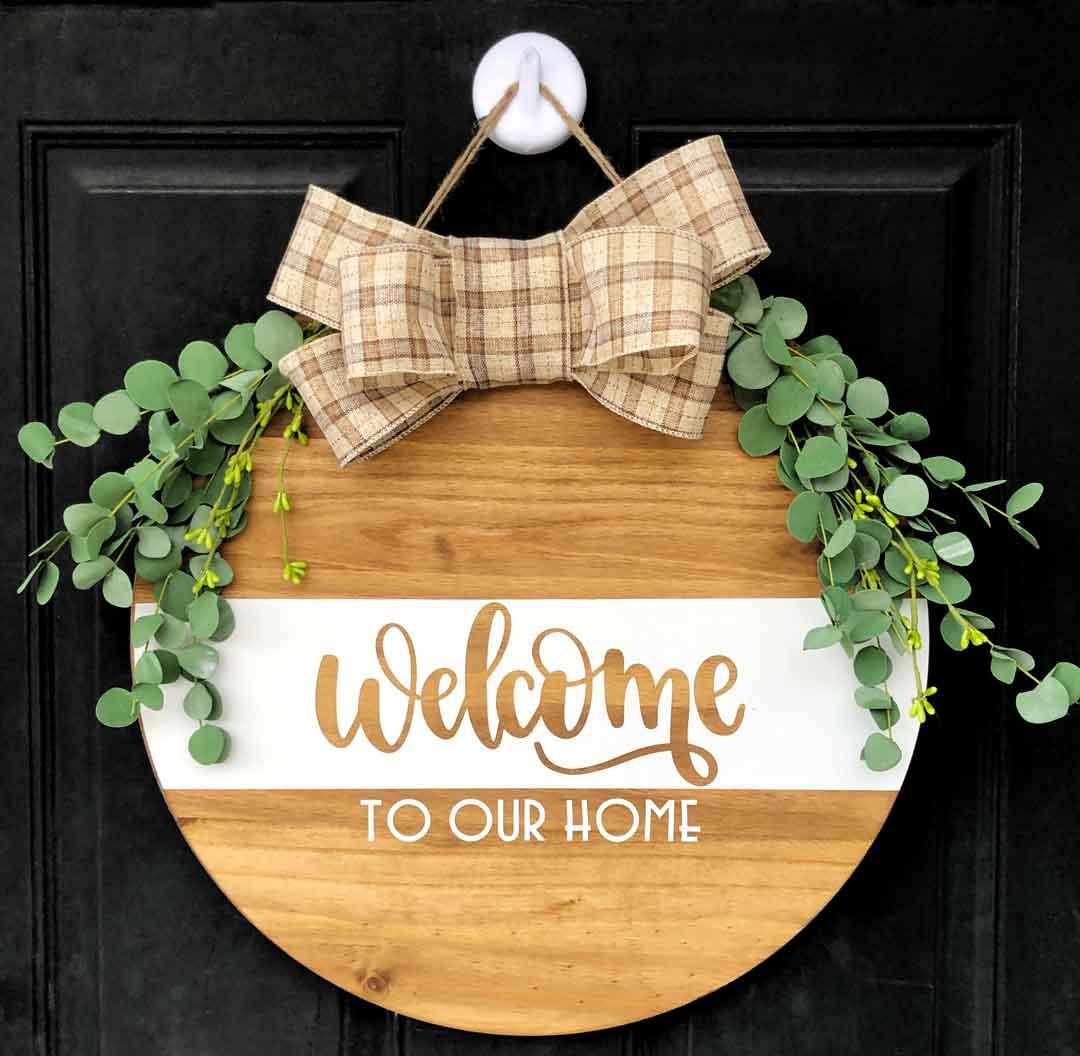 DIY wood round sign video tutorial
Here's a video tutorial so you can follow along as I make my wood round welcome sign.
Looking for more DIY home inspiration?
Return to the Cricut Guide to DIY Home Projects.
Search How-To
I want to make...