Cricut Mug Press is the perfect option for you to easily make pro-quality, personalized mugs for any occasion.
This new product works with Cricut Infusible Ink transfer sheets and pens & markers so you can make the perfect gift for family, friends, teachers, neighbors, co-workers, grandparents, mug collectors, coffee lovers, and others.
No guesswork
Patent-pending heat plate design applies the optimal amount of heat and pressure with easy, one-touch settings. One button starts the transfer, LEDs track the progress of your press, and a beep lets you know when it's done.
Compatible with Infusible Ink
Unlike the iron-on or HTV process, where artwork is attached on top of a base material using adhesive, an Infusible Ink transfer becomes one with the mug itself. The results are bright, beautiful, seamlessly smooth transfers that never flake, peel, wrinkle, or crack. And, dishwasher friendly.
Thoughtful safety features
Cricut Mug Press is carefully designed to be beautiful and safe. An insulated case protects your work surface. You'll also love the auto-off feature for peace of mind.
Perfect, personalized gifts
Customize with a name, a one-of-a-kind design, special dates, and more to make the absolute perfect gift for loved ones!
How Cricut Mug Press works
First, create your personalized mug design in Design Space, using our free mug design setup project. From there, you'll cut or draw your design with your Cricut cutting machine using Infusible Ink transfer sheets or markers.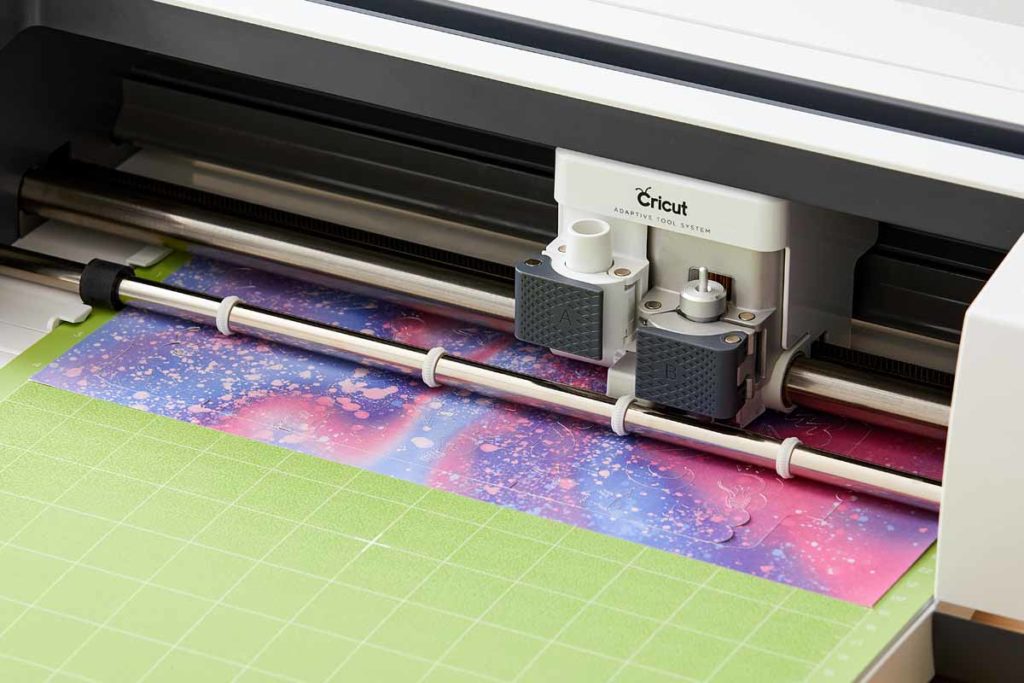 Then, adhere the design to your Cricut mug or a sublimation-compatible mug.
Insert your mug, lower lever, and let the press do the rest! The advanced heat plate applies the perfect time and temperature settings, so you don't have to think about that.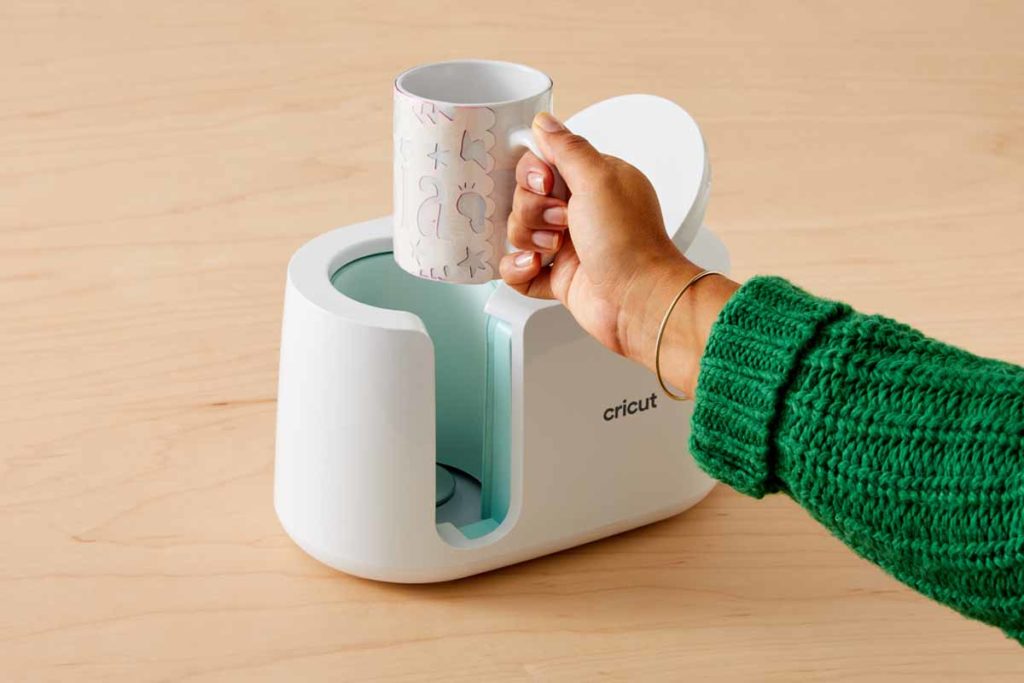 For best results, we've outlined step-by-step instructions in Cricut Heat Guide.
When all LEDs in the progress bar are illuminated, and you hear a beep, your mug is ready! Lift lever to release heat plate, and carefully remove mug by the handle. Let your mug cool completely on a heat-resistant surface or Cricut EasyPress mat before handling.
Once cool, peel away Infusible Ink transfer sheets or laser copy paper to reveal your mug masterpiece!
Learn more about Cricut Mug Press
We've compiled a few useful resources below.
Questions? Comments? Project photos to share? Join the conversation using #cricutmade.
Search How-To
I want to make...