Hey, all of your fabric crafters! With the holidays quickly approaching, we're sharing some ideas for your favorite sewist… or possibly a few items you could add to your own wish list! When the Cricut Maker® was released, it became a game-changer for many of us that don't possess those expert sewing skills. At the same time, it also brought ease and productivity for those that did. No more paper patterns to pin and trace, plus it cuts for you! That same pattern, over and over again, without fail or falter? No problem! Need a new quilting best friend? It's there for you!
If you aren't a sewer or fabric crafter just yet, that doesn't mean you can't be one. Here are a few awesome products to get you started! Or, if you already are a pro seamstress—these tools will surely bring you major heart eyes. Whoever you are—we have you covered!
1. Cricut Maker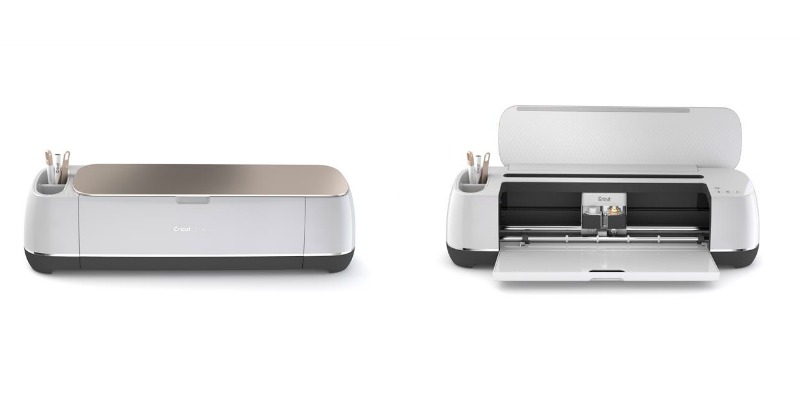 The Cricut Maker is the ONLY electronic cutting machine on the market that has a rotary blade allowing you to cut through everything from silk, cotton, and denim to canvas and burlap without any backing or stabilizer. Choose from hundreds of sewing patterns in the Cricut® library, then flawlessly mark and cut with your Cricut Maker. You still get to do the fun part: sewing!Cut pieces to create quilts, bags, accessories, décor, stuffed animals, and much more. While this is the perfect machine for every seamstress to add to her craft arsenal, it does so much more than cutting fabric. With its revolutionary Adaptive Tool System and an expandable suite of tools, Cricut Maker gives you the freedom to make virtually any DIY project you can imagine.
Switch to the Knife Blade and cut chipboard for added dimension and depth. Cricut Maker has the tools to cut hundreds of materials quickly and accurately, from the most delicate fabric and paper to matboard and leather.
It comes in five colors and different bundles so you can choose what is right for you.
Shop for Cricut Maker. Or, read a little more about which Cricut cutting machines are right for you.
2. Sewing Tool Kit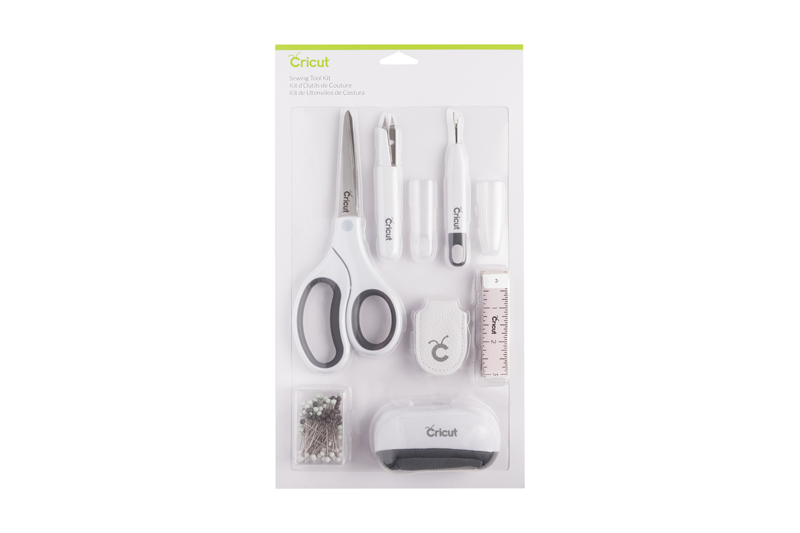 Are you one of those people who love all of your tools to match? We can totally understand! Measure, cut, pin, and stitch in style with this premium tool kit that includes every essential need when it comes to sewing and quilting crafts. This all-in-one kit includes 7 sewing and quilting essentials and is the ideal companion for the Cricut Maker. Did you see the adorable pin cushion that looks like a mini Cricut machine?
Shop for the Cricut Sewing Tool Kit.
3. Self-Healing Mat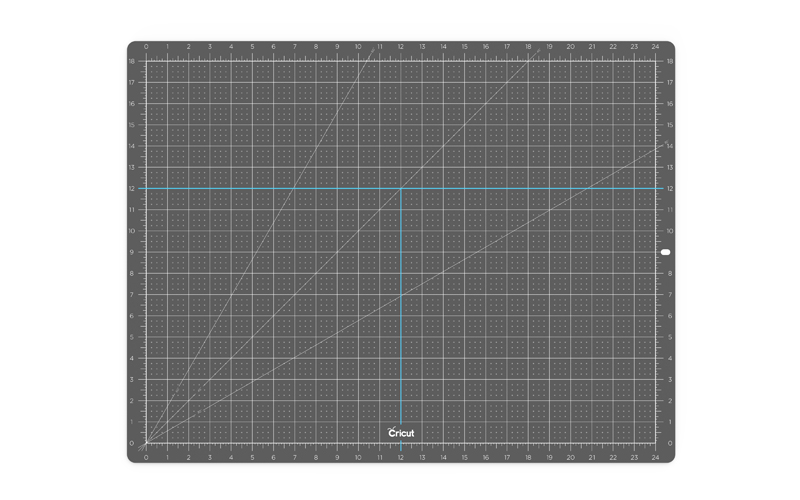 If you already sew, then you know the importance of a self-healing mat! While the Cricut Maker will cut patterns for you, this mat will provide the perfect surface to cut your fabric down to size. It is twice as strong as anything currently on the market and has multi-angled grid line that will line you up for success time after time.
This mat also comes in a variety of sizes and colors.
Shop for the Cricut Self-Healing Mat.
4. Rotary Cutter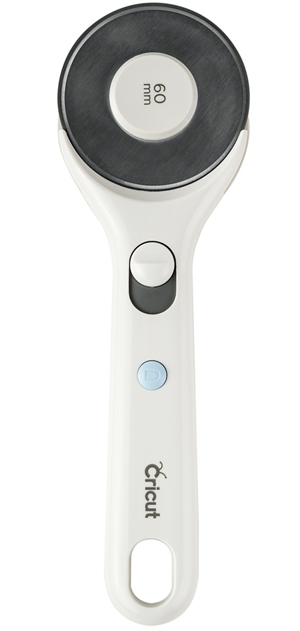 Okay—this rotary cutter will rock your world! Don't just judge it by its gorgeous looks. It can also cut delicate silk to several layers of thick fabric, such as denim. Slide the top button to reveal a 45mm or 60mm rotary blade made from premium steel. There's a button that safely activates the quick-release blade cover and eliminates stray cuts when not in use. For someone in your life that is interested in testing out sewing crafts, this is a great beginner gift.
The rotary cutters come in two different sizes perfect for that versatility needed on a variety of projects.
Shop for rotary cutters in the Crafting Tools section: 45mm or 60mm.
5. Acrylic Ruler, 12″ x 24″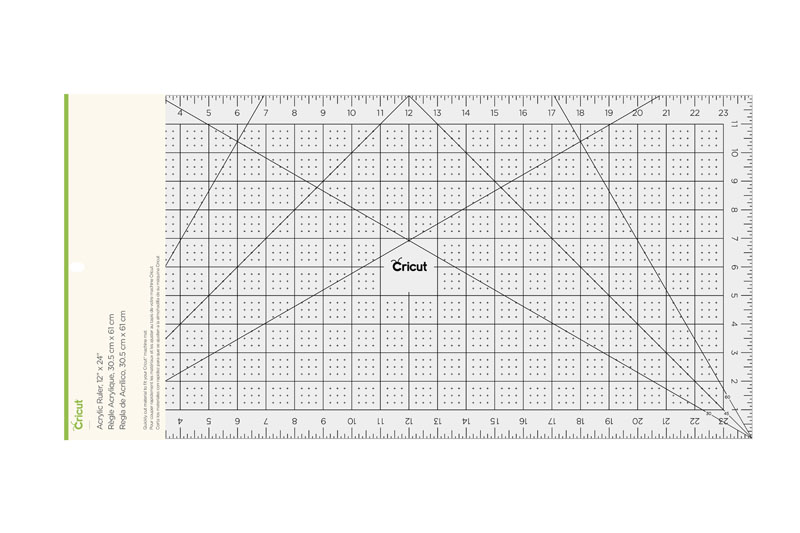 With this acrylic ruler, you can easily measure to cut your fabric or other material to size. Simply place your material onto the self-healing mat, line up the acrylic ruler over your material, and with the rotary cutter, cut it down to size. Now, you can get to sewing even faster!
Shop for Acrylic Rulers in a selection of sizes and colors.
6. Rotary Cutting Kit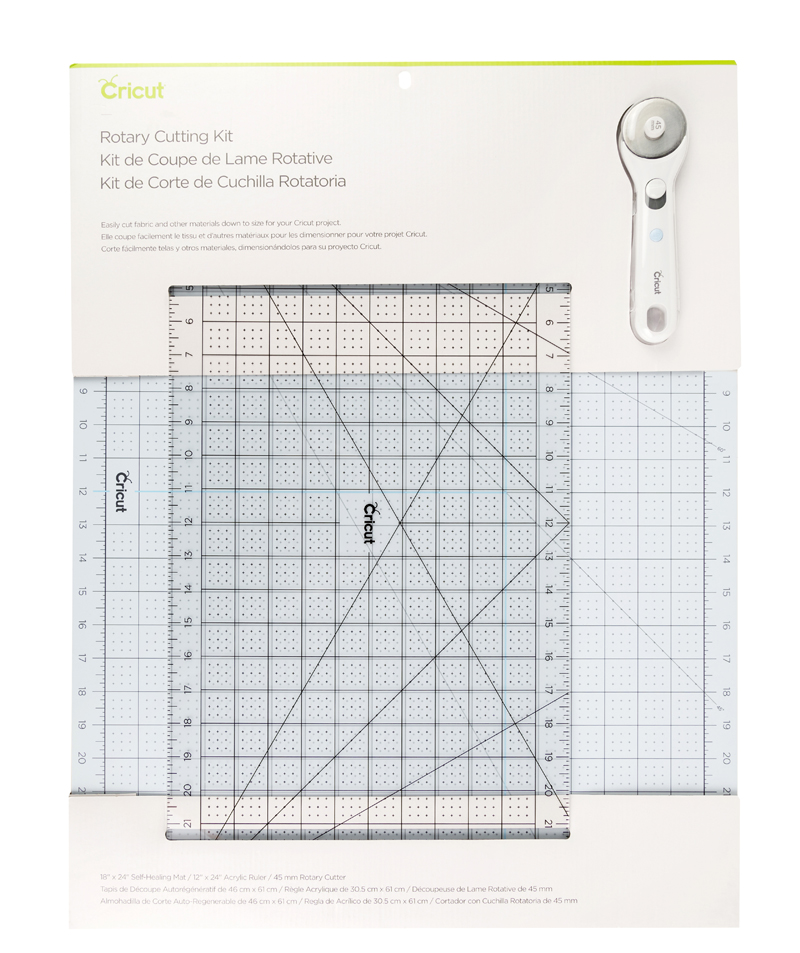 Are you convinced that you need the self-healing mat, rotary cutter, and acrylic ruler now? We have you covered. Buy them in this set, save money, and get so excited to craft! This set comes with a 45mm rotary cutter, the 18" x 24" double-sided self-healing mat, and the 12" x 24" acrylic ruler.
Shop for the Rotary Cutting Kit.
7. Applicator and Remover Set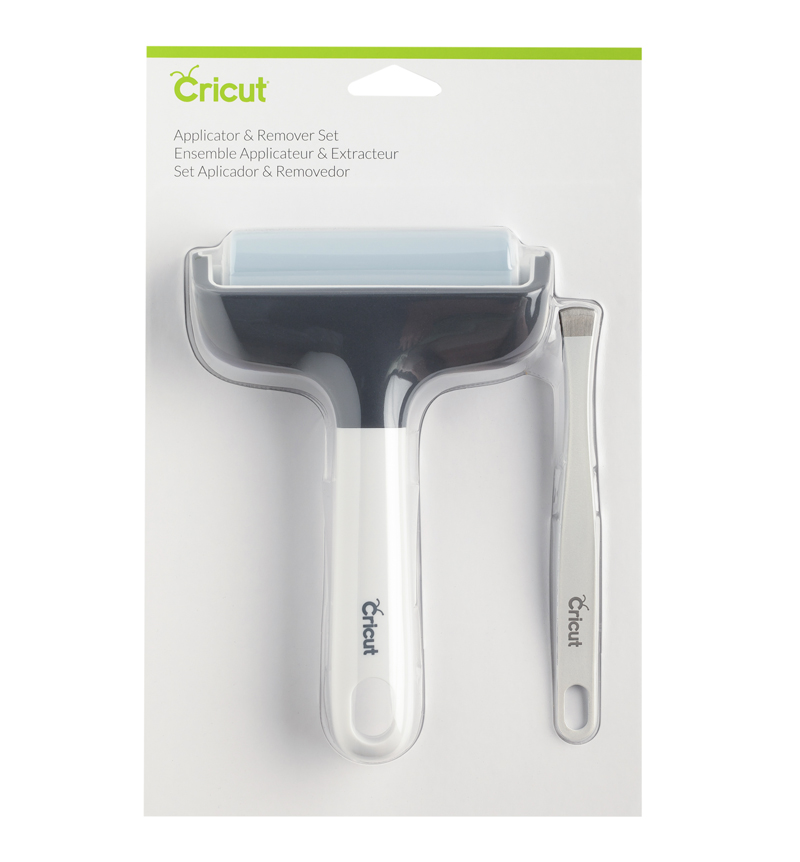 Do you already have everything listed above? Then, we have the perfect addition for you! Have you see our brayer and broad tip tweezers? This brayer is the tool to press down your fabric onto your FabricGrip Mat! It smooths out all wrinkles and bubbles setting your Cricut Maker up for perfect cuts each time you craft. After your cut completes, use the tweezer to gently remove the pieces from the mat. This will prevent your fabric from fraying as you remove it. This set is a must-have if you are crafting with fabric!
Shop for the Applicator and Remover Set.
8. Washable Fabric Pen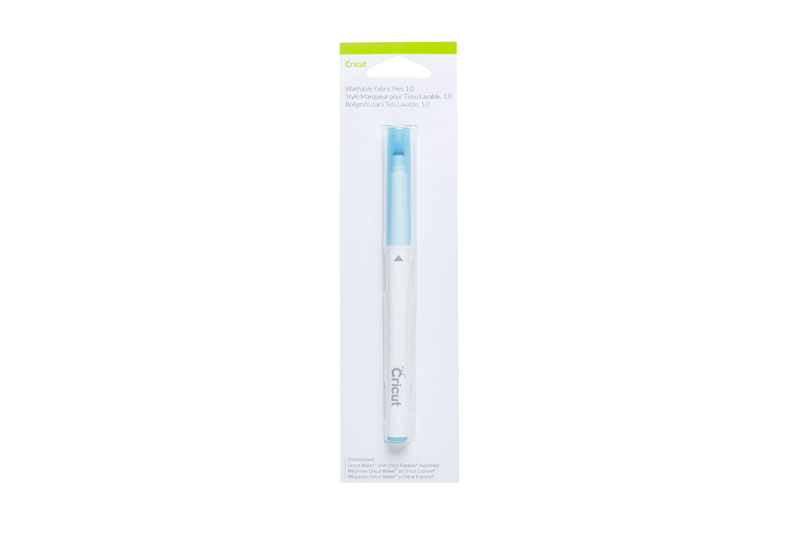 This Washable Fabric Pen will save you so many headaches when working with your sewing patterns. Did you know that Cricut Maker can draw all of your pattern markings onto your fabric for you?! Now, you can just stitch along your seam allowance guides, line up marks, and finish your projects even quicker. Once you are done, rinse the markings out with water and no one will ever know they were there.These are the perfect stocking stuffer for Cricut crafters and sewers everywhere!
Shop for the Washable Fabric Pen.
9. FabricGrip Mat, 12″ x 24″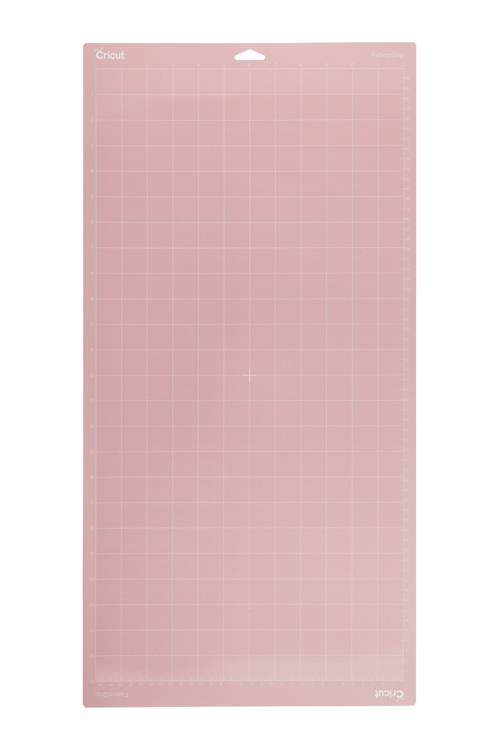 Your Cricut Maker comes with a 12″ x 12" FabricGrip Mat, but have you been looking to create even larger projects? Then, this longer mat is a must! This mat has the perfect blend of a delicate grip to prevent your fabrics from fraying and increased strength of durability so that your rotary blade will not cut through it.
Shop for the FabricGrip Mats.
10. Fabric
So now that you have everything you need to be a Cricut sewing pro, where do you start? Well, first thing's first, you may need some materials to cut!
Shop for the fabric bundle.
---
So there you have it—our top 10 gift ideas for your favorite seamstress or someone interested in getting started with sewing. Are there any others you would add to the list? Share with us which ones you own, love, or have on your wish list. We can't wait to see what you create!
Search How-To
I want to make...