Cricut crafted handbags for the accessory aficionado
When you're out and about, you want to make a statement with your look.
After seemingly endless quarantine, now is the perfect time to debut a style representative of new beginnings. Whether that involves accessorizing old favorites or an entire wardrobe refresh, we support your creativity and self-expression through the changing fashions.
It's no wonder that, with trips and travel now on the rise, searches and checkouts for handbags have skyrocketed! Not only are handbags functional, but they are the perfect eye-catching essential to complete any outfit. Plus, with help from Cricut, your handbags can grab even more attention with unique and personalized DIY touches. Read on to explore stunning Cricut customized handbags and bag embellishments that elevate any look.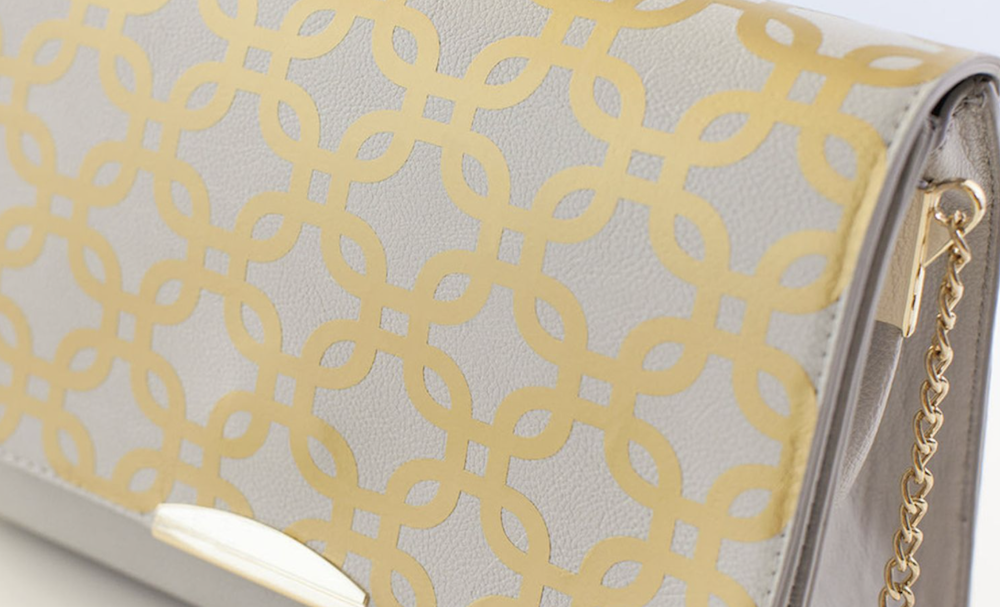 Glam handbag
Rise from fashion zero to hero with a simple iron-on pattern. This design can be applied to almost any medium-sized purse, offering a classic and luxe feel with gold print. The interconnecting ring pattern also offers a nod to the aesthetic of many trendy luxury brands found on the market today– except you can DIY this at a fraction of the price! After all, nothing feels more glamorous than saving money (so you can treat yourself at another time, of course).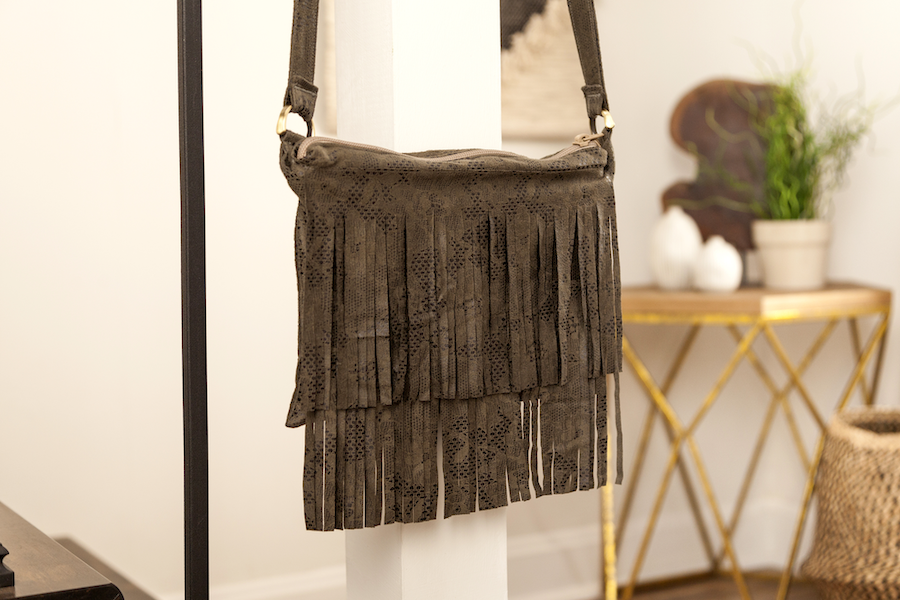 Faux suede fringe bag
The experts have spoken– 1970s fashion has finally received its renaissance. Many of today's trends in both the fast-fashion and designer worlds pay homage to the "me decade" with funky prints, patterns, and textures.
One of the most identifiable styles from the '70s is the infamous fringe jacket. Once a fashion faux pas, this retro staple is making a comeback with fringe vests, dresses, and, of course, handbags entering the zeitgeist. While many retailers now carry fringe bags, you can create your own at home by upcycling an old leather satchel or handbag with cut faux suede fringe. The faux materials are not only cheaper but vegan and environmentally friendly– truly a win-win scenario.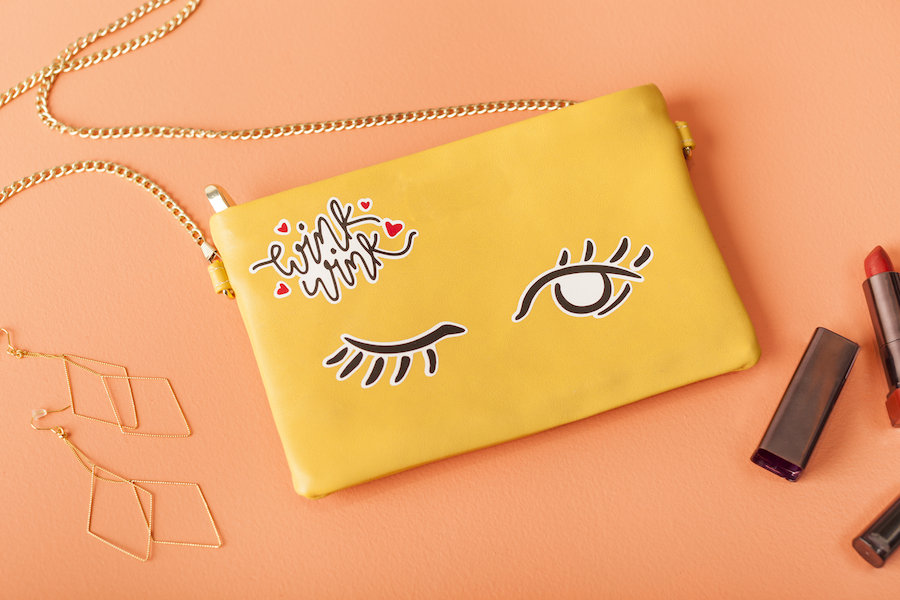 Wink wink clutch purse
Technically speaking, a formal handbag has handles. We'd be remiss, though, not to mention other fabulous bag styles being popularized, like the ever-convenient clutch. The fashion world loves these small-sized wonders for their sleek yet functional design. They're perfect for more formal events or upscale evenings. Plus, most clutches have detachable straps or chains to transform it into a handbag, making it an even more versatile accessory.
You can add a fun and flirty flair to your favorite clutch with iron-on vinyl designs, like our Wink Wink Clutch project. Practically any pattern can be applied to make a blank bag feel brand new.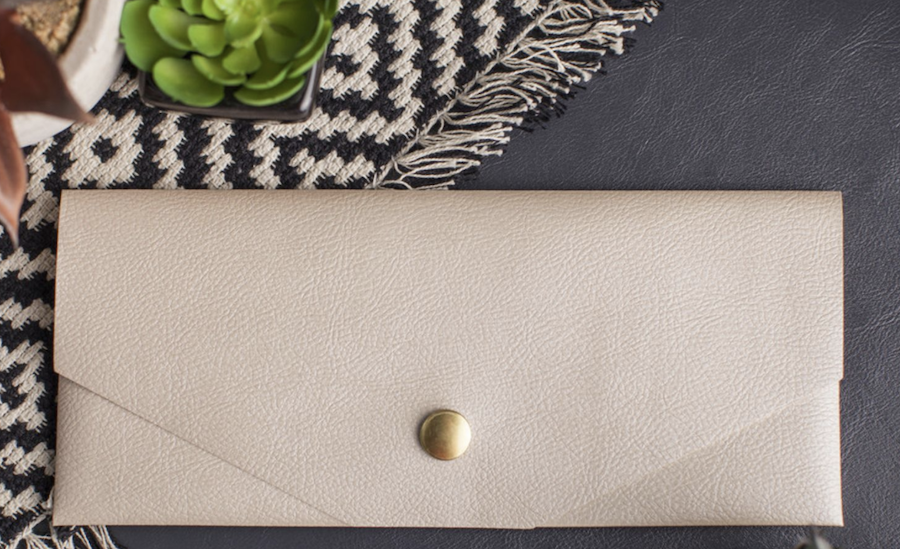 Faux leather clutch
This clutch is created entirely from scratch, so it can be customized with any color, faux leather, and print imaginable! We're partial to a chic yet neutral beige pebble texture, but we encourage you to play around with whatever textures or faux materials best suit your style.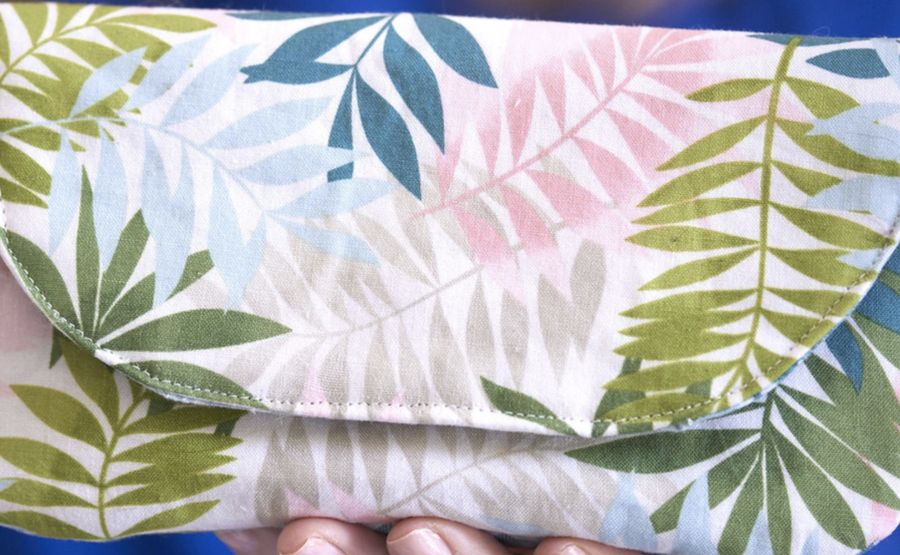 All-occasion wristlet
Speaking of versatile bag styles, the wristlet is a great option to lighten your load. A bite-size variant to the handbag, a wristlet can hold all the essentials without sparing a stylish look. It also gives your shoulders a well-earned rest after lugging around totes and messengers!
Whether spending a night out with friends or running quick errands, our All Occasion Wristlet is the perfect companion to any outfit. This DIY is a quick and cute project for those with sewing experience who love to craft their closet with their own fabric store finds.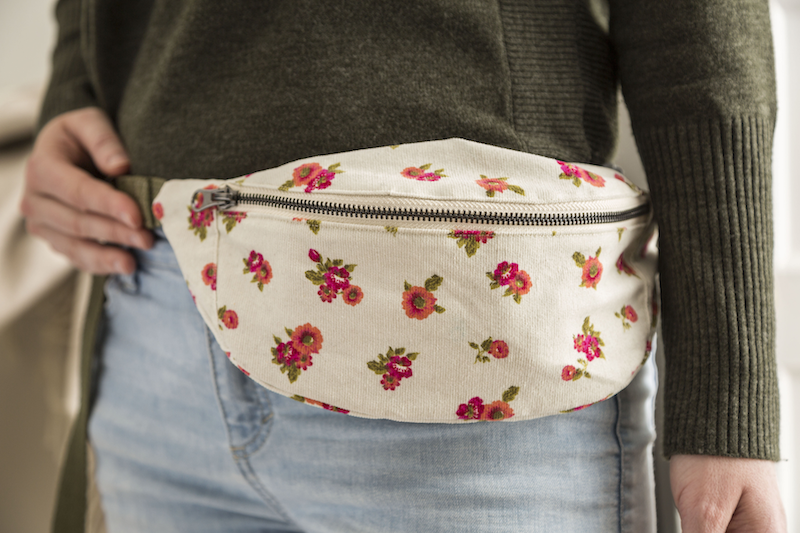 Hip and belt bags
Once discounted as an accessory for tourists and backpackers, hip bags and fanny packs are stepping up as convenient, hands-free alternatives to larger handbags. They've taken over the streetwear scene but have even become popularized in suburban settings. Despite their small stature, they can become an equally fashionable and functional wardrobe staple.
Hip bags can be individualized with iron-on vinyl accents for a pop of personality. Those wanting a more pro-level project can also sew their own custom hip bag, like our Floral Hip Bag project.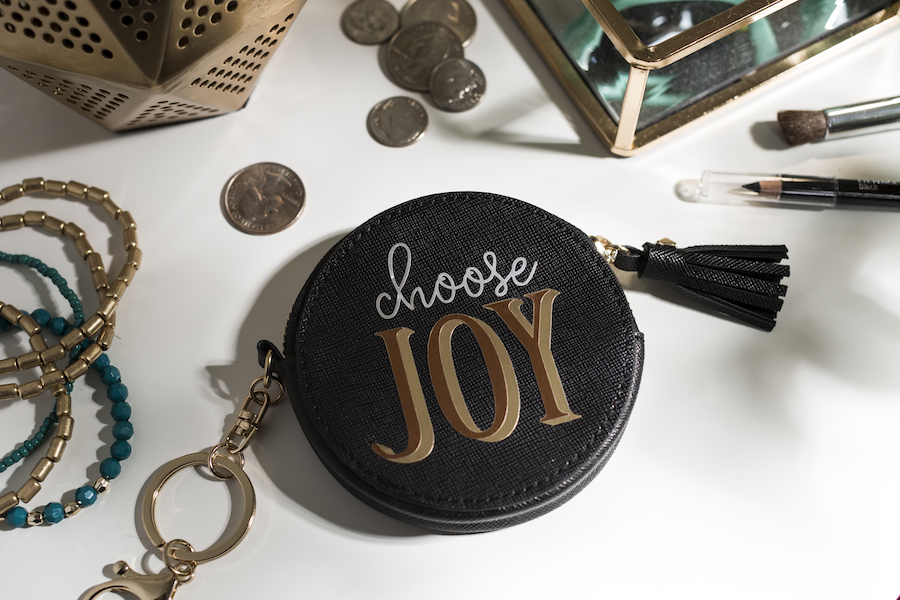 Cute coin purses
Moving to even more micro handbag alternatives, the coin purse is a quick, on-the-go option for errands (or to sneak into larger bags to store loose change). Many coin purses now come with keychain attachments so that you always have your most used (albeit small) items on hand. Many take creative and stylistic liberties, choosing bold and patterned purses that make a statement for their size.
As with previous projects, coin purses are perfect for small iron-on decals and designs. Craft one featuring a cute quote, like our Choose Joy coin purse project. You can add fun graphics and patterns instead– the micro the merrier, we say.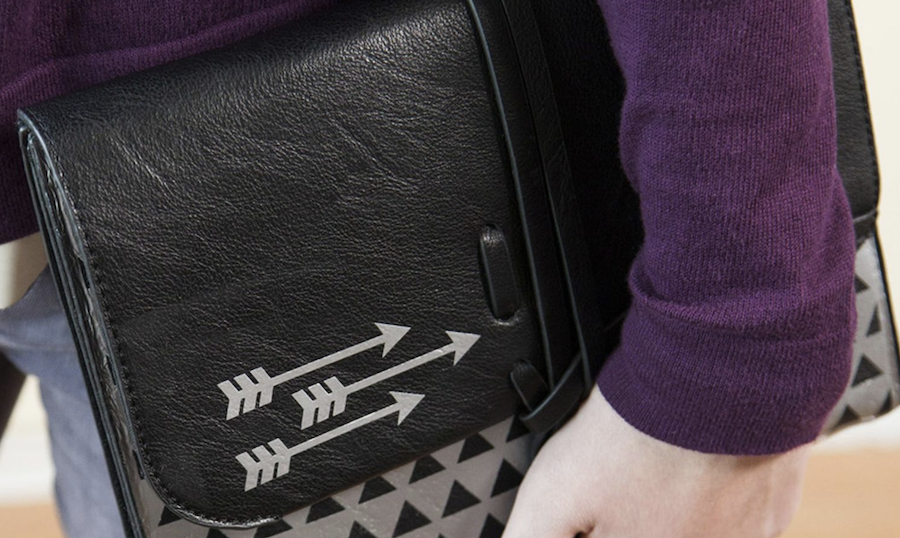 Leather tech case
Perhaps a laptop sleeve or tech tote isn't considered a fashion staple, but businesspeople deserve to feel trendy too. Applying iron-on prints to your laptop or tablet sleeve is a great way to show off your style when walking between meetings or across offices. Our faux Leather Tech Case project enhances an already classy and professional look with dazzling details. Play with colors and materials to make it your own!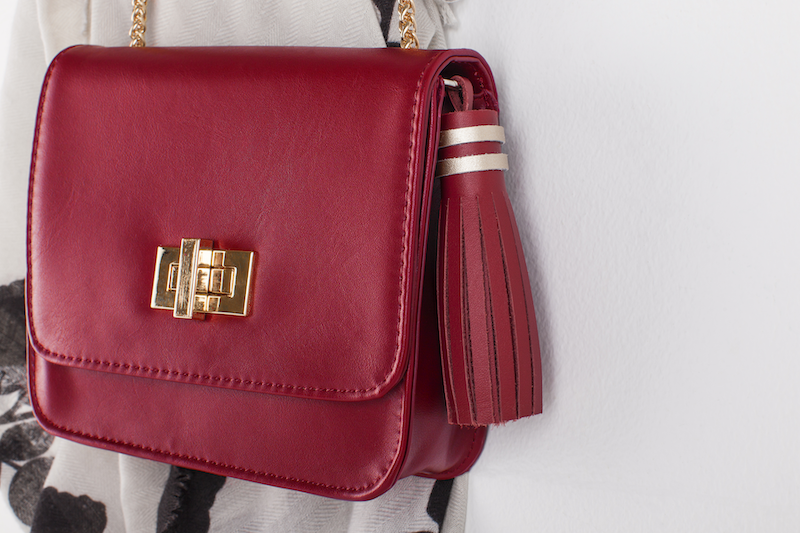 Leather tassel key chain
A bonus for those who love to accessorize their accessories– adding a fun key chain to any handbag is a stylish and subtle way to dress it up. Create a colorful faux leather tassel or acrylic key chain as a fun final touch to your going-out getup.
Which handbag or accessory design is calling your name– let us know in the comments below! Wanting to customize more on-the-go items? Learn how to DIY travel essentials in our article linked here.