Hello, Midday Maryland viewers!
Thanks for tuning in. We're so excited we caught your eye with our little machine that can, Cricut Joy. Please learn more below.
---
What is Cricut?
Cricut is a creative technology company that has brought smart cutting machines and other DIY products to millions of households worldwide.
Here's how it works:
When we built our first cutting machine, we saw the potential for a simple yet powerful tool to completely transform the way people think about crafting, designing, and making. Since then, we've continued to innovate with new machines, materials, and tools, and Cricut users worldwide continue to amaze us with the personal, meaningful, and unique things that they make.
back to the top
---
Learn more about Cricut Joy
Not sure which Cricut machine is for you?
Find out more about Which Cricut Smart Cutting Machines are Right for You?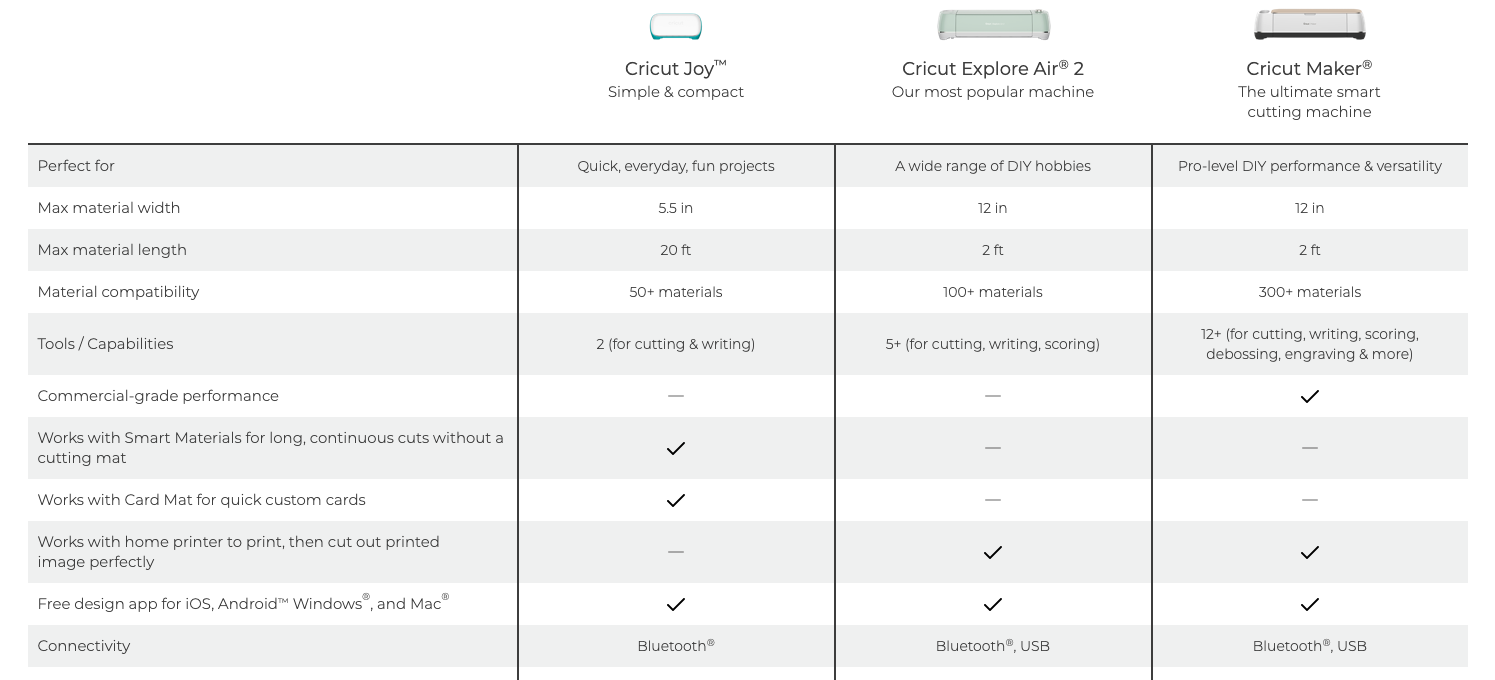 ---
back to the top
Make the projects from Midday Maryland
DIY Holiday Gift Guide
November 12, 2020 episode
back to the top
Holiday Season Crafts and Gifts
back to the top
Kindness and bullying prevention
back to the top
Back-to-school and organization
back to the top
---
Shop the products from Midday Maryland
November 12, 2020 episode
back to the top
Access 100,000+ images, fonts, and ready-to-make projects through Cricut Design Space® by joining Cricut Access™.
back to the top
back to the top
---
Discount Offers
Are you excited about all the things you will be able to create with Cricut Joy? Amy is giving one away, and just in time for the holidays! Enter for your chance to win Cricut Joy plus view additional rules and details here.
Sign up for our email list here to get $10 off your first order. Or, join Cricut Access to receive 10% off your first and all future purchases as a Cricut Access subscriber. For example, when you buy Cricut Joy and add a Cricut Access subscription, you'll immediately receive 10% off the machine and other purchases in your cart. So, the return basically gains you Cricut Access at no cost that month plus some savings!
back to the top