Raise your hand if you find it hard to commit to a permanent change! Is your hand raised? Because mine sure is!
I'm a lover of white walls and blank canvases, but cannot commit to wallpaper or tiling. Just because I love a certain style today doesn't mean I will love it six months from now. I want to embrace my crafty spirit and try out all of the new trending styles at home… just for fun!
Recently, I have seen a lot of subway tile backsplashes on my Pinterest and on Instagram feeds. I have always wanted to elevate my kitchen backsplash with tiles but haven't brought myself to fully commit yet. That's when I got the idea to use removable vinyl! It gives the illusion of a tiled backsplash without the commitment and worry of wanting something else later down the road.
This project is perfect for renters, home renovators on a budget, and everyone in-between. Continue reading for my quick tutorial on how I added the backsplash to my kitchen or skip to the video tutorial.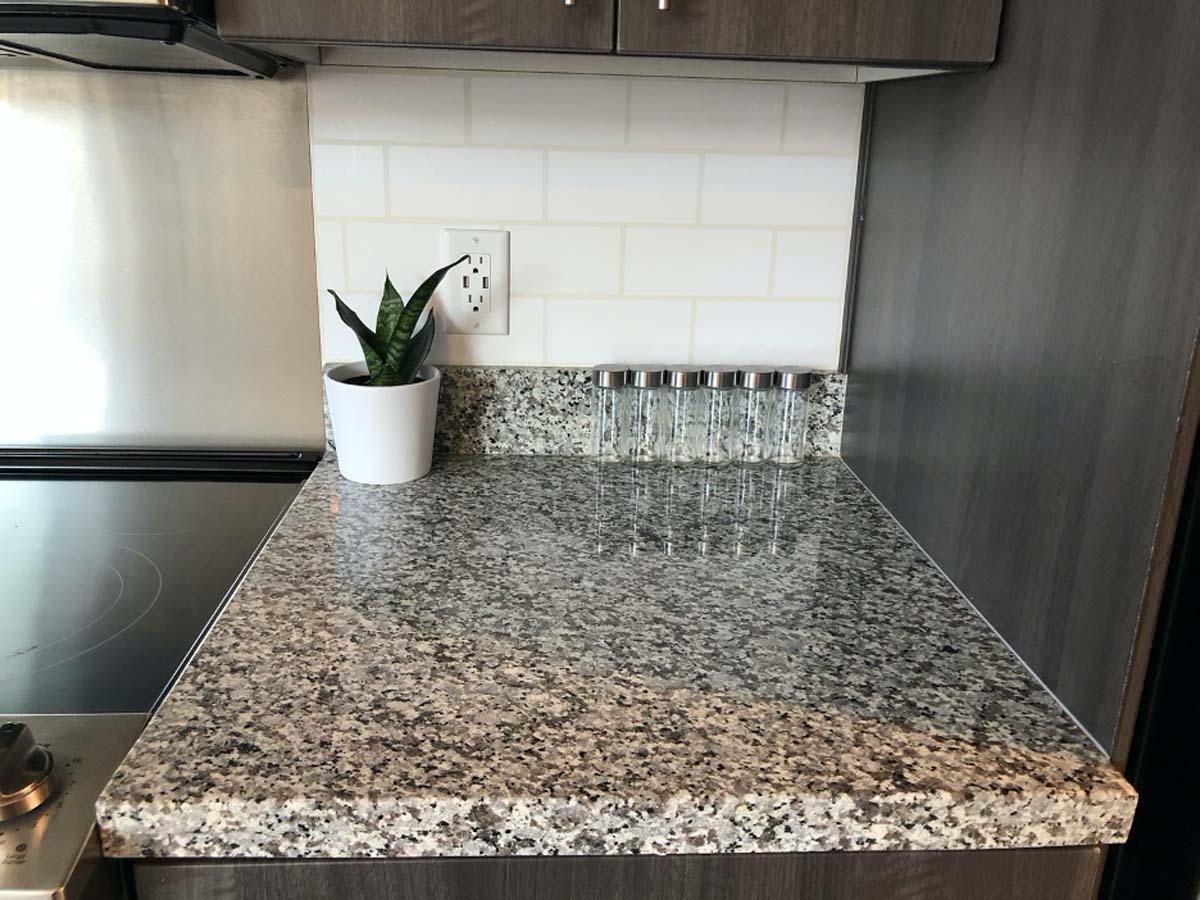 Here's what you'll need:
Cricut® machine (or scissors to hand cut a design)
Premium removable vinyl (I used 1 bulk roll to complete my project)
Weeding and scraper tool (optional)
Tape measure (optional)
Step 1: Finding the perfect rectangle
First, I tested a piece of removable vinyl on my wall to make sure it didn't ruin my paint or leave any sticky residue… this was a success! Make sure to do the same for your wall before you begin.
Next, I went into Design Space® and selected the perfect rectangle for my needs. I wanted something simple with sharp edges but contemplated a rounded edge at first. Searching for "rectangles" in Design Space resulted in all kinds of options making it easy to find one that worked for my space.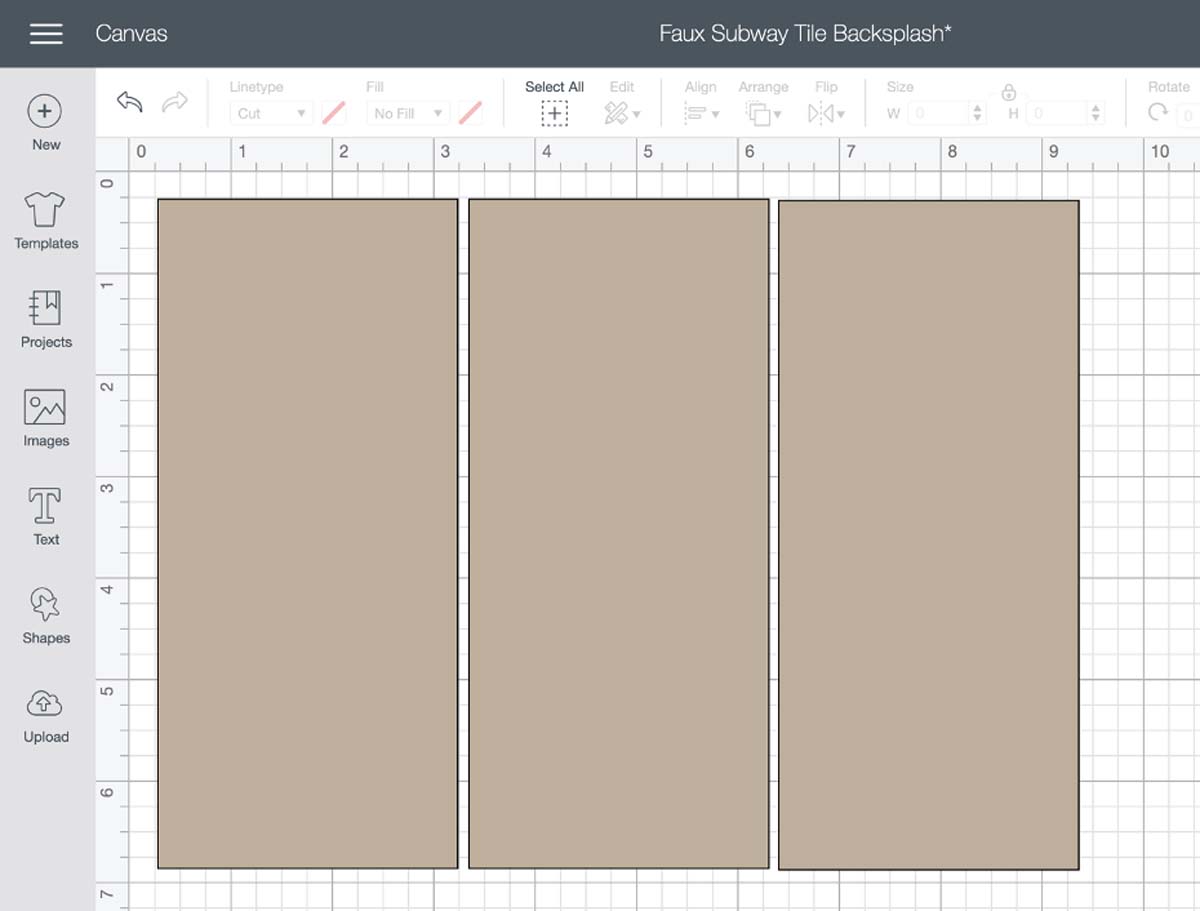 Before cutting the rectangle, I measured my wall to determine the size I needed for each "tile." I chose a rectangle that was 6.5" x 3" for my kitchen, but remember to customize it to your own space and needs.
Here's my community project you can use in Design Space.
If you don't have a Cricut machine, here's a SVG file that you can use and resize.
Step 2: Cutting and weeding your "tiles"
This step is incredibly simple! I set my machine to cut 4 to 5 tiles per 12″ x 12″ StandardGrip mat.
I personally found the shape easy enough to peel without weeding (or removing the negative space). However, you can weed the shapes from the mat and use transfer tape to take a more methodical approach.
Step 3: Applying your vinyl to your wall
Start by measuring 0.25″ from where you want your tiles. This 0.25″ gap around the perimeter of your faux tile will create the illusion of grout.
Carefully apply your vinyl to the wall and use your scraper tool to remove any bubbles on the surface. Repeat this process while applying a 0.25″ border around each side. You may have to cut or adjust tiles to fit around kitchen appliances and electrical sockets.
If you use transfer tape, here's a quick guide on how you can apply vinyl.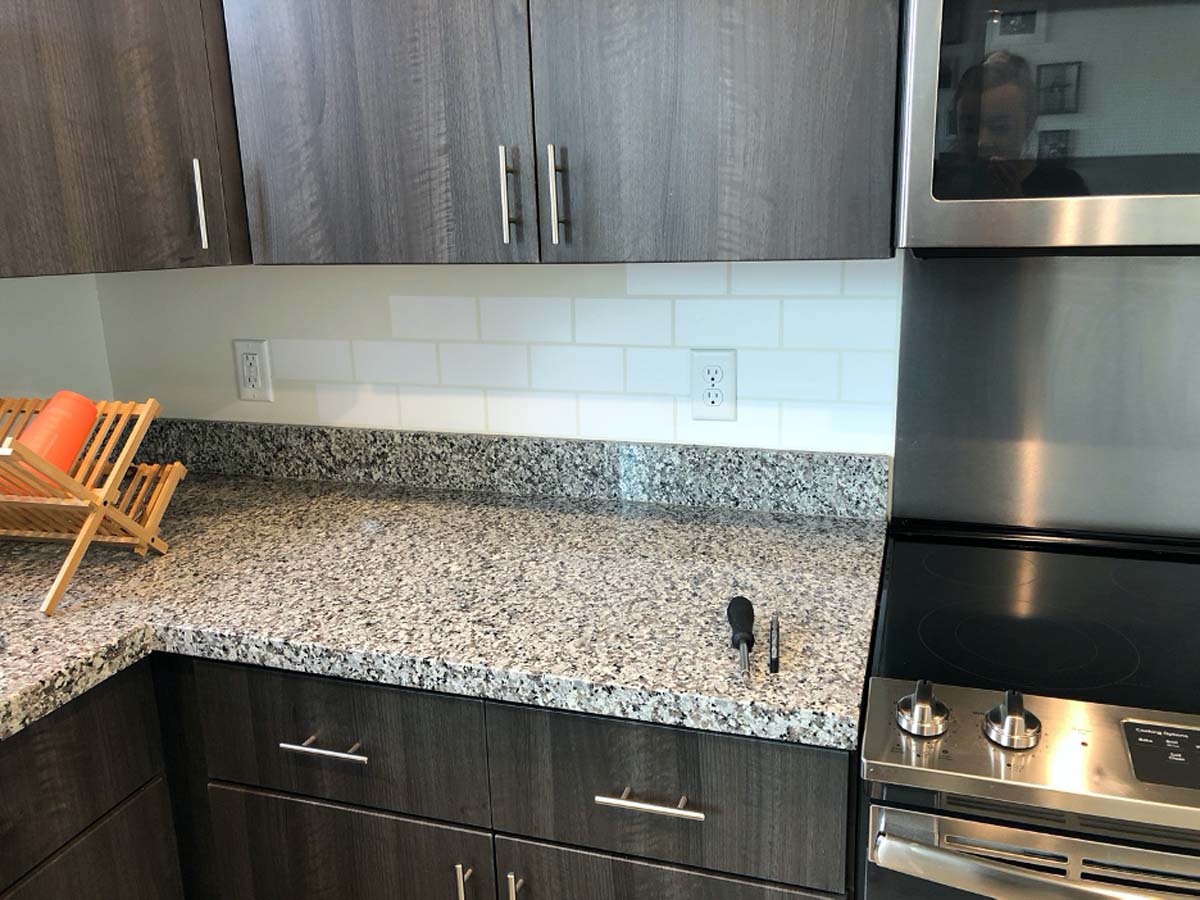 This process took me approximately 3 hours to complete and only cost me $15 in removable vinyl!
Step 4: Step back and enjoy the results
The great thing about removable vinyl is that I can easily wipe down the surface with a wet cloth. Simple to apply and clean!
This project can be done in your kitchen, bathroom, or even as a fun accent wall. I absolutely love the results and the tiles have already held up for over a month. I love that I can also effortlessly remove the tiles and replace them with something new when the time comes!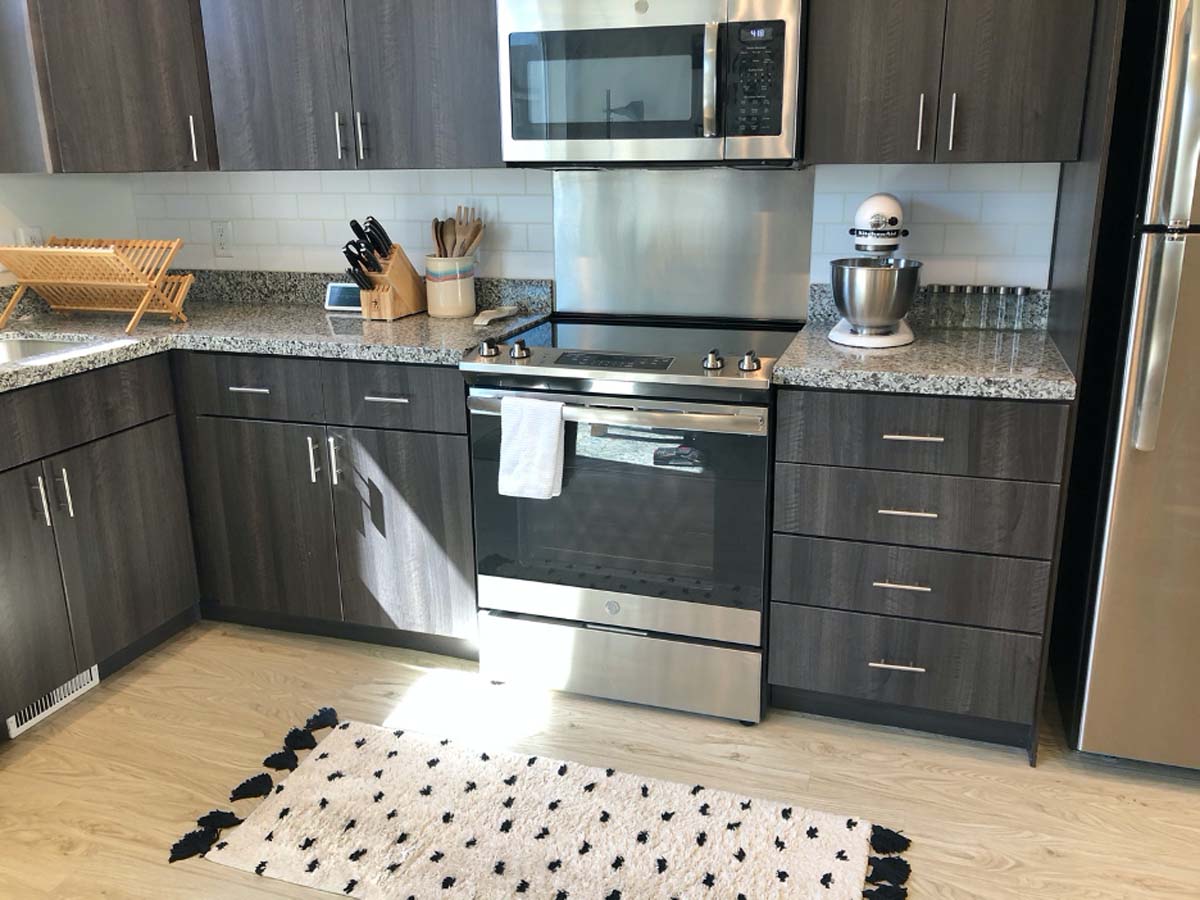 Are you going to attempt this same project or something similar? Please share your backsplashes with me in the comments!
Faux subway tile backsplash video tutorial
Here's a video tutorial so you can follow along as I made my faux backsplash.

Looking for more DIY home inspiration?
Return to the Cricut Guide to DIY Home Projects.
Search How-To
I want to make...