With the new and unpredictable school year fast approaching, parents are getting organized by personalizing their kid's school supplies. Not only are stickers great for labeling the supplies you send the kids to school with, but they are also perfect for everything the teacher or school provides that may not make it home.
Sticker sheets can even be sent to school with your kiddos for teachers to keep on hand. Get the kids involved with designing and creating their own stickers. They'll be so excited to use them once they're done!
What you'll need:
Step 1: Design your stickers
If you'd like to use my community project in Design Space, find it here.
To design your stickers in Design Space:
Insert the shape or printable image of your choice and adjust to size. I made my stickers 1.5" wide.
Then, with your shape selected, change the fill to Print and select the color or pattern desired for your shape.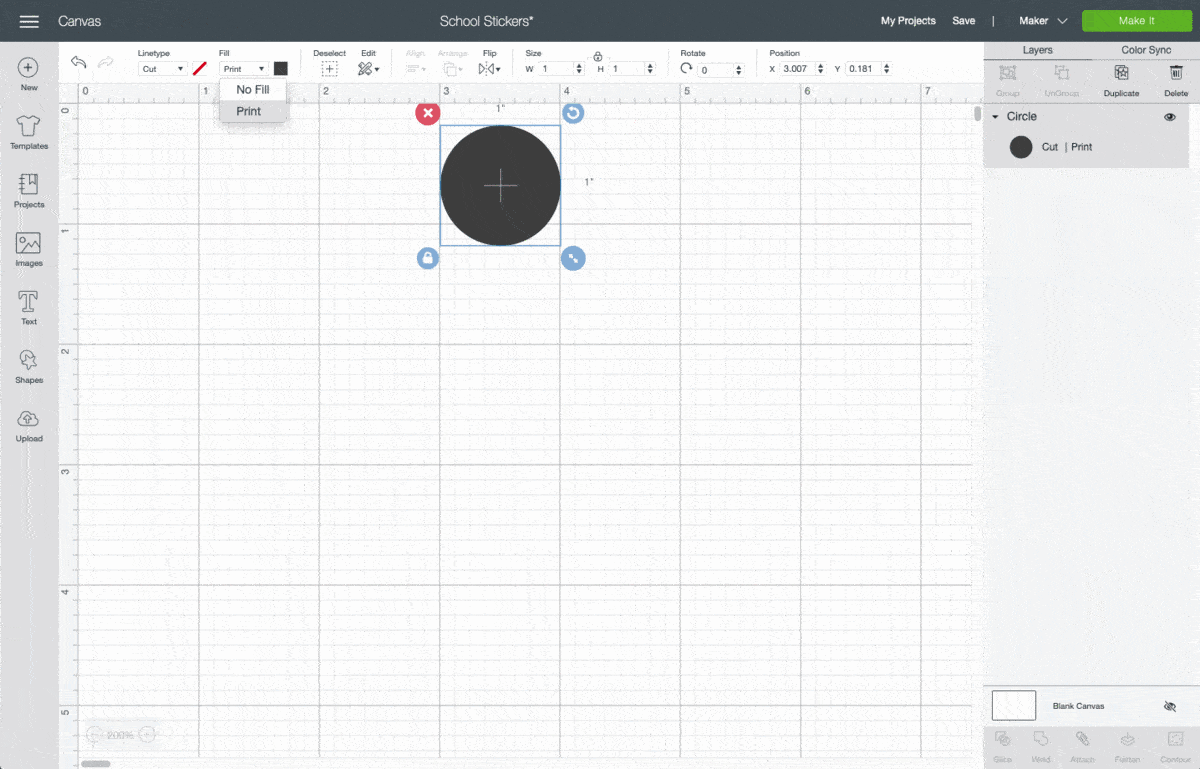 After you have finished designing, be sure that each element has its fill set to Print. Then, select the entire design and click Flatten.
Repeat until you've got all the designs you want!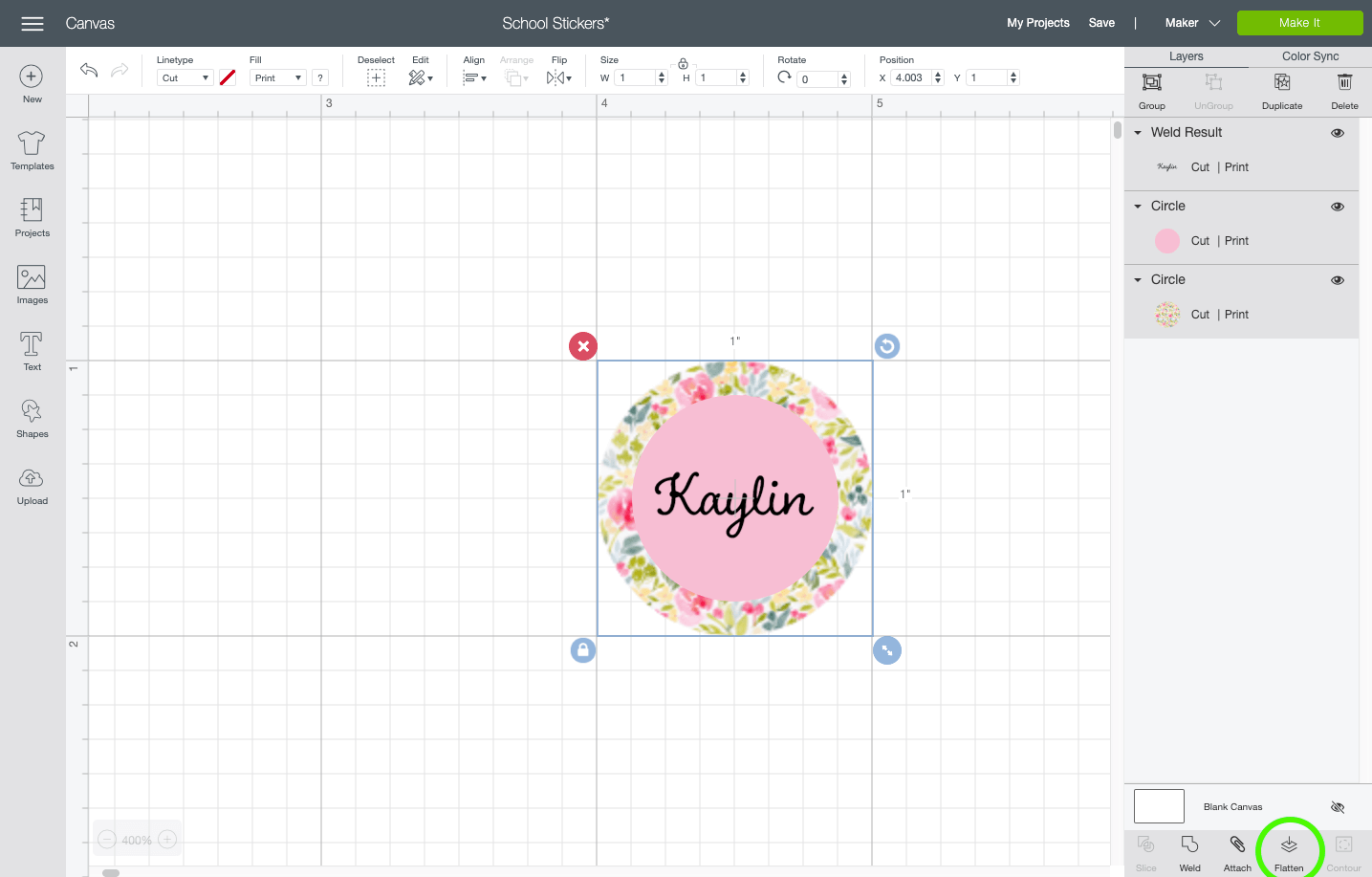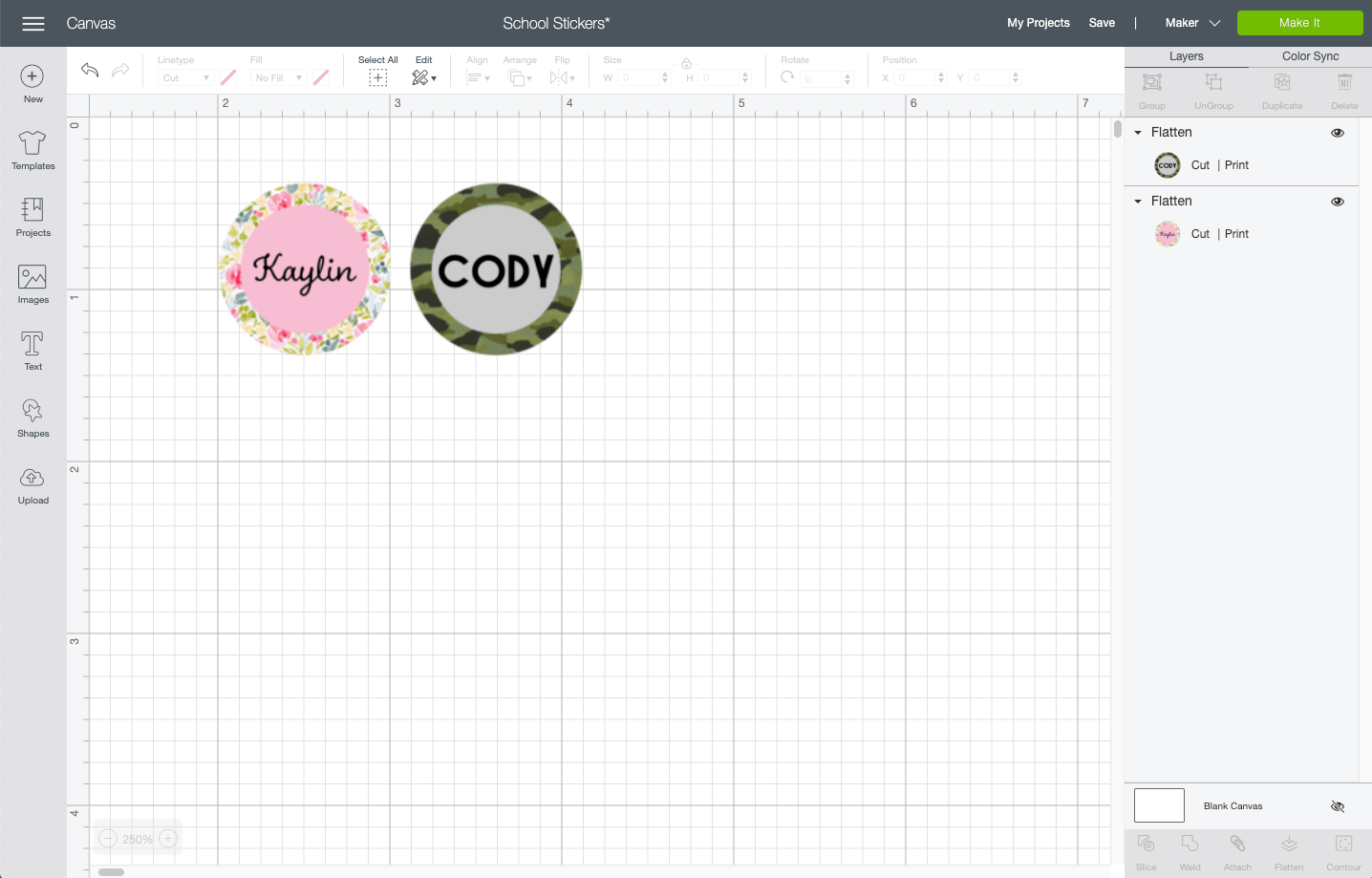 You can also upload your own images into Design Space.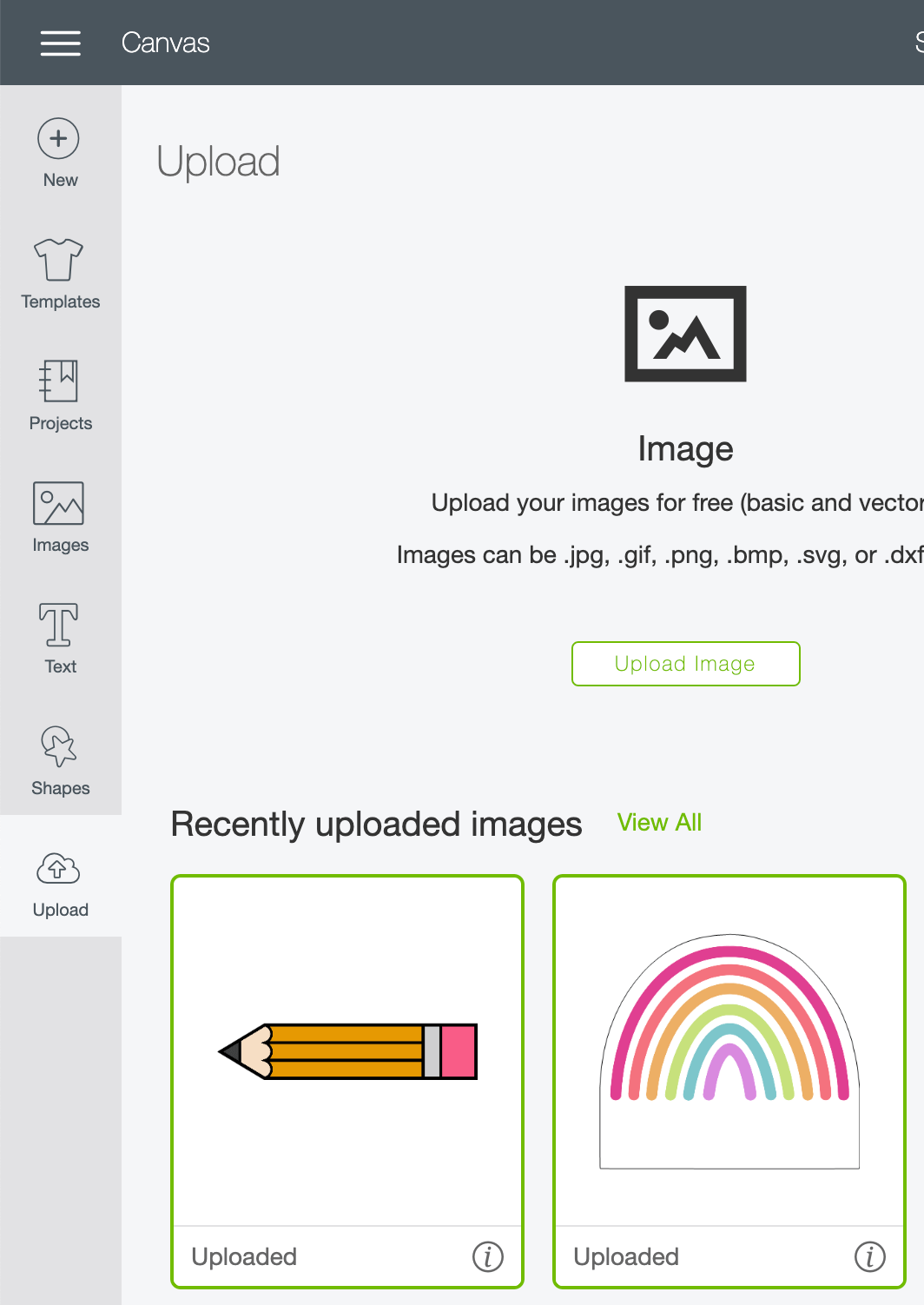 After I brought the images to my canvas on Design Space, I added a name by using the Text tool.
Then, I duplicated my pencil image six times and arranged them into a hexagon shape. I left that sticker blank so any name could easily be written on after it was made.
Again, don't forget to Flatten each design!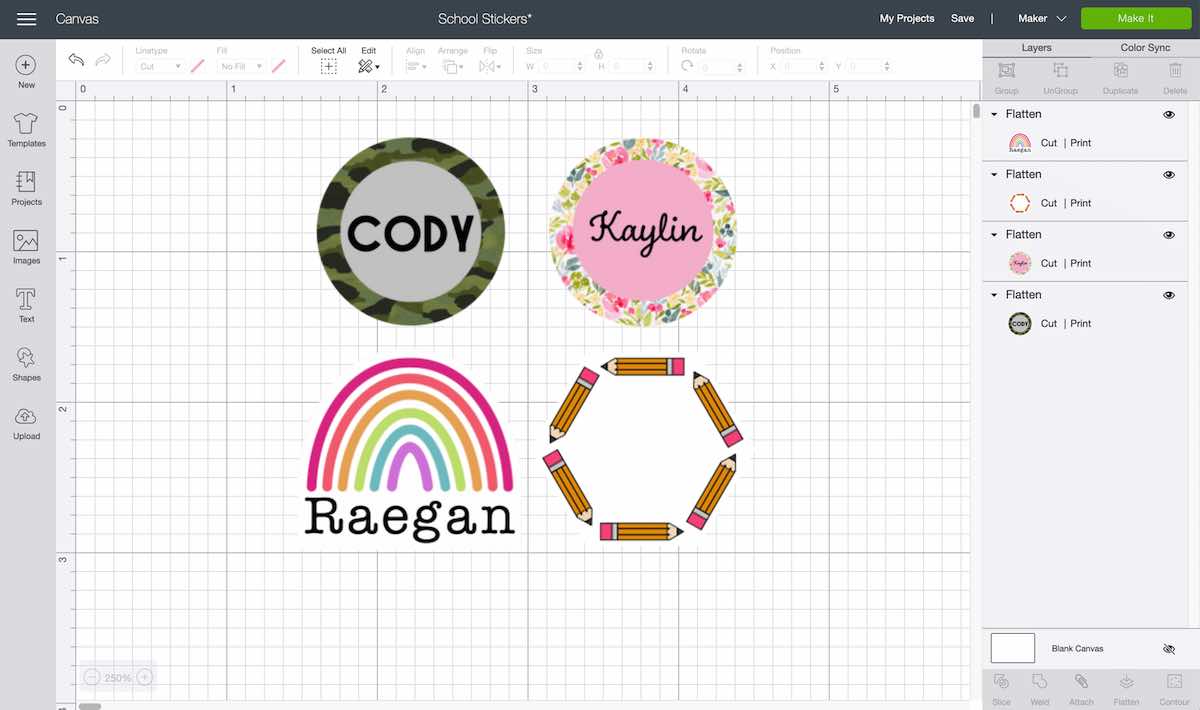 Step 2: Decide on quantities
You can either duplicate your designs on your canvas to increase the quantities, or change the number of copies after you've clicked Make It. As two of my stickers are smaller than the others, I decided to duplicate my designs in order to fit the maximum number of each design onto two printable vinyl sheets (12 of each that I drew, and 15 of each that I made in Design Space).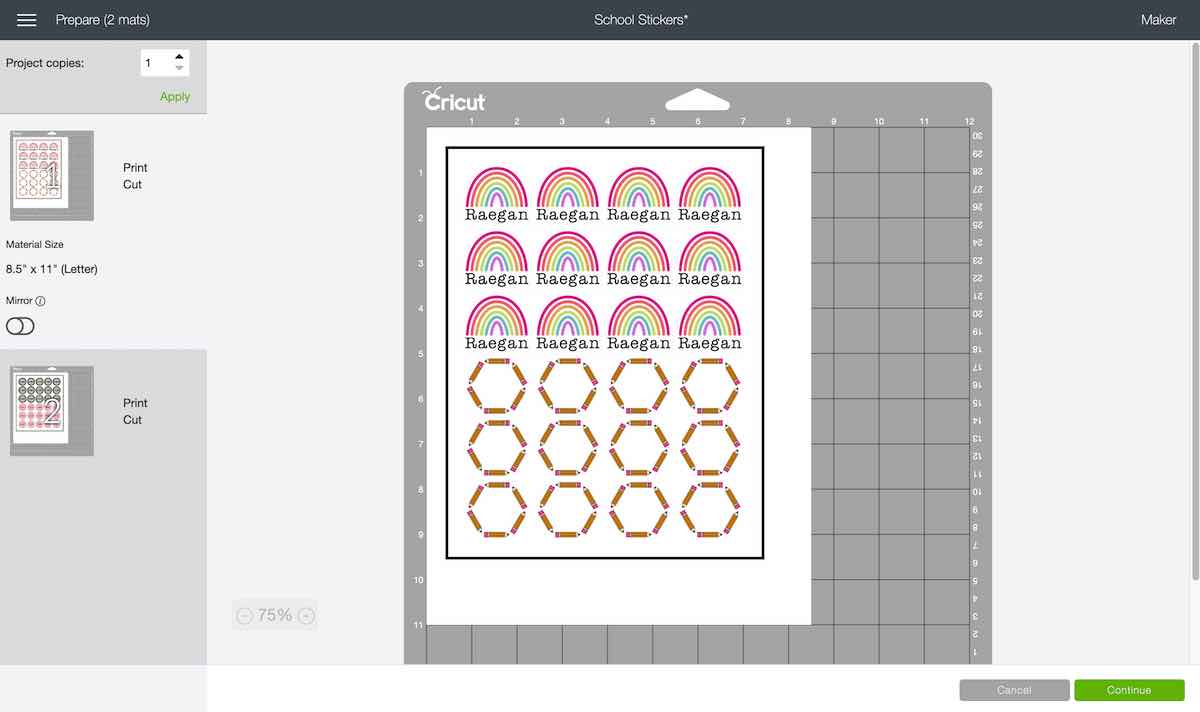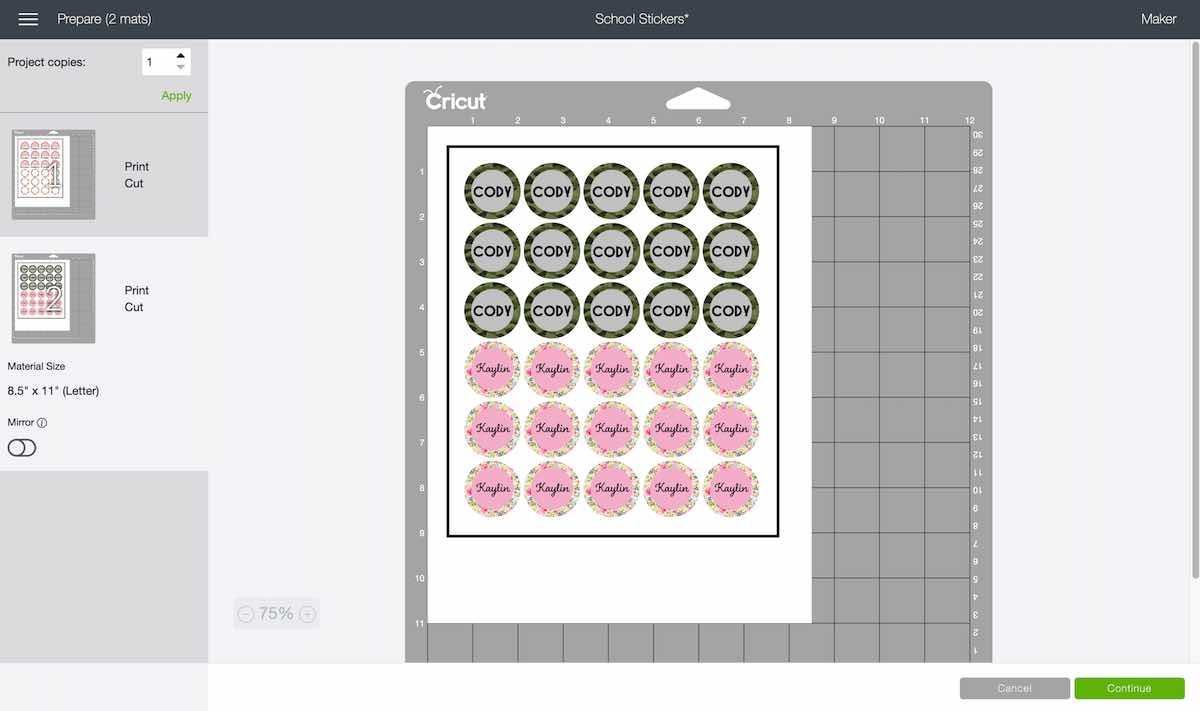 Step 3: Print…
Once you have all your designs created and sized, it's time to print!
Click the Make It button and then load the printable sticker paper or vinyl into your printer.
Be sure to load the material correctly according to your printer so when it's pulled through to print, the ink doesn't end up on the backer.
Click Send to Printer and a print setup box should pop up.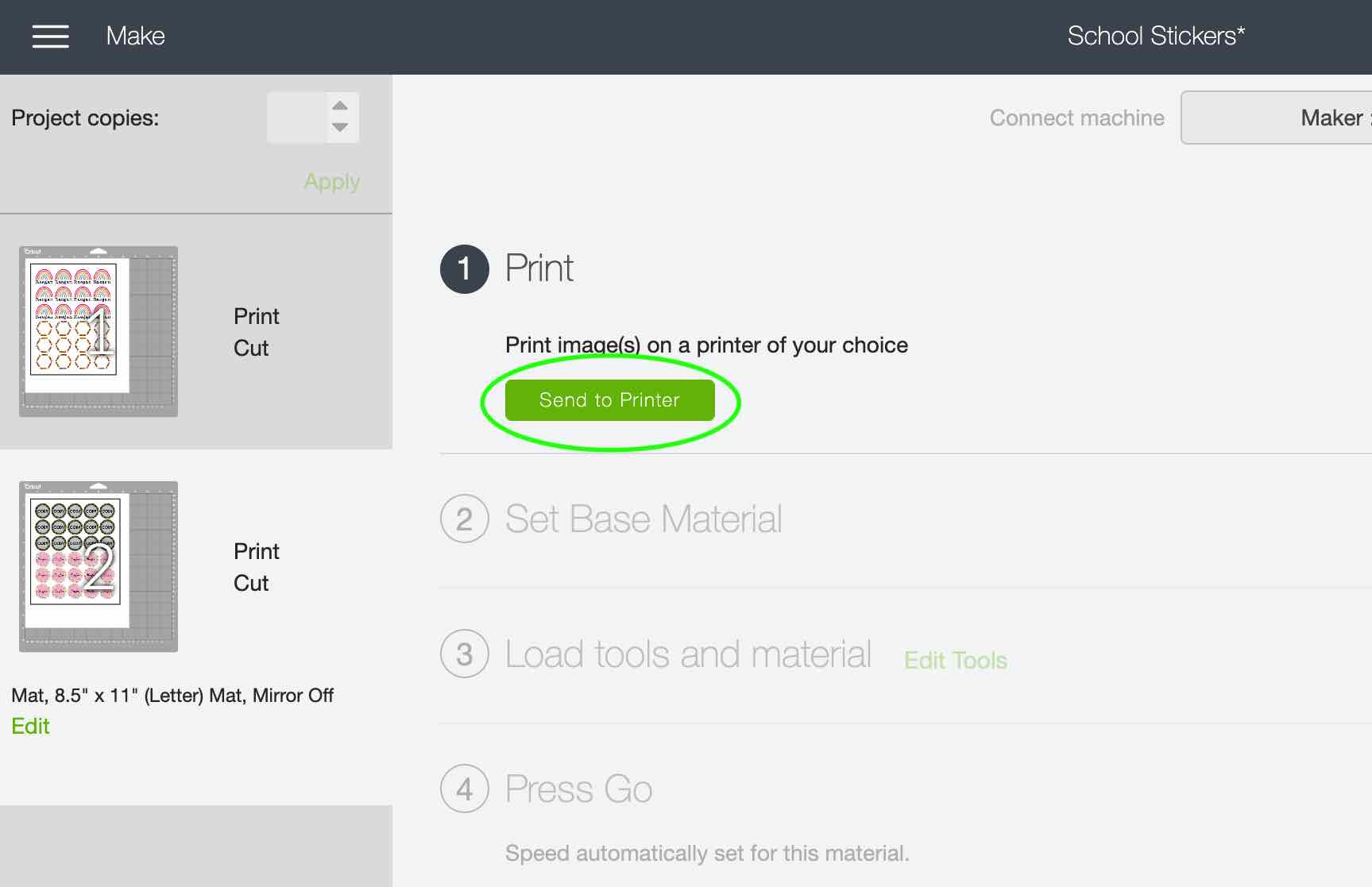 The following box will pop up.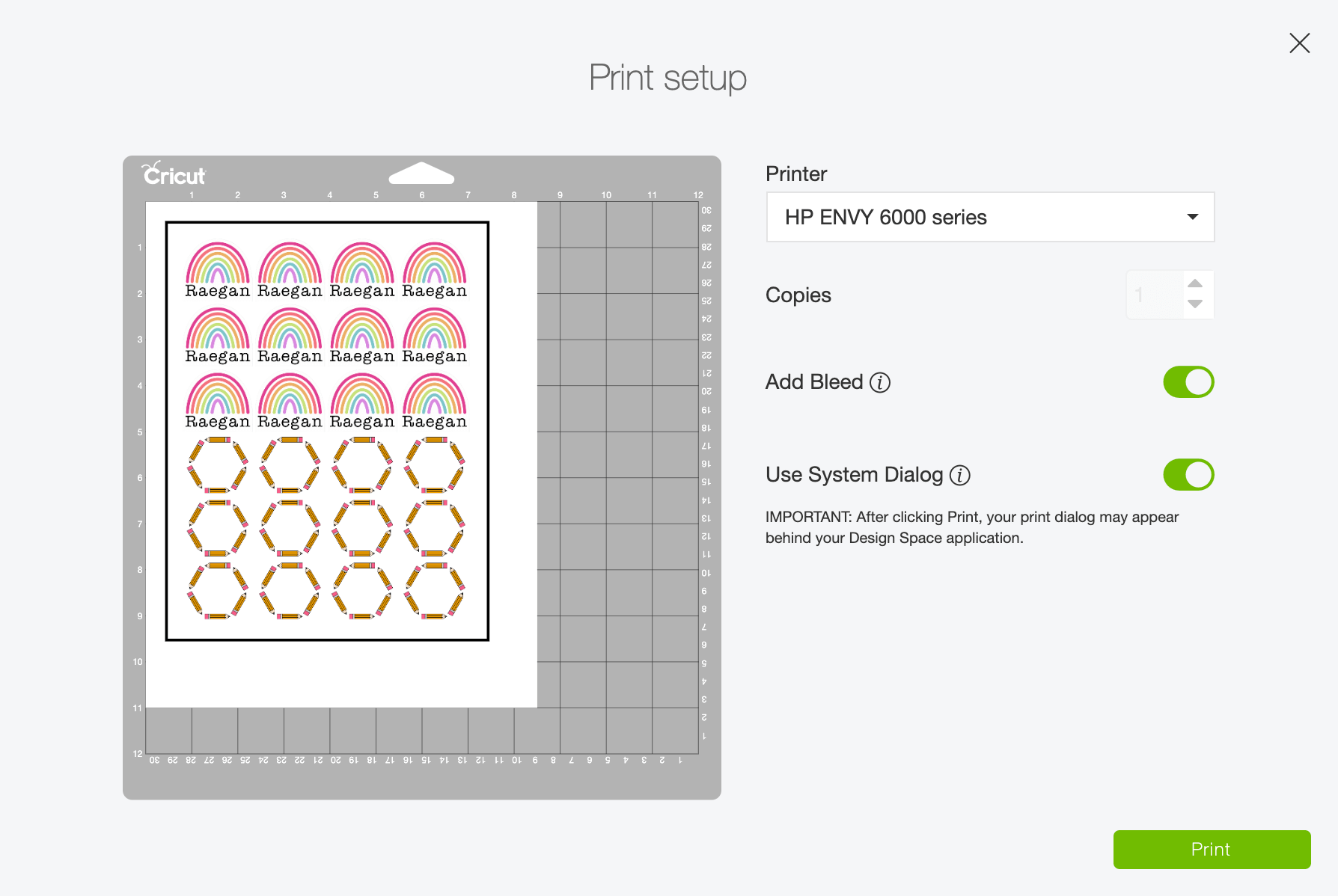 Select your printer, toggle the Use System Dialog on, and then hit Print. Once you do, a separate print dialogue box will pop up – usually behind your Design Space window. Check all of your print settings here! This may look different depending on your device and printer setup. As an example, my window looks like the one below.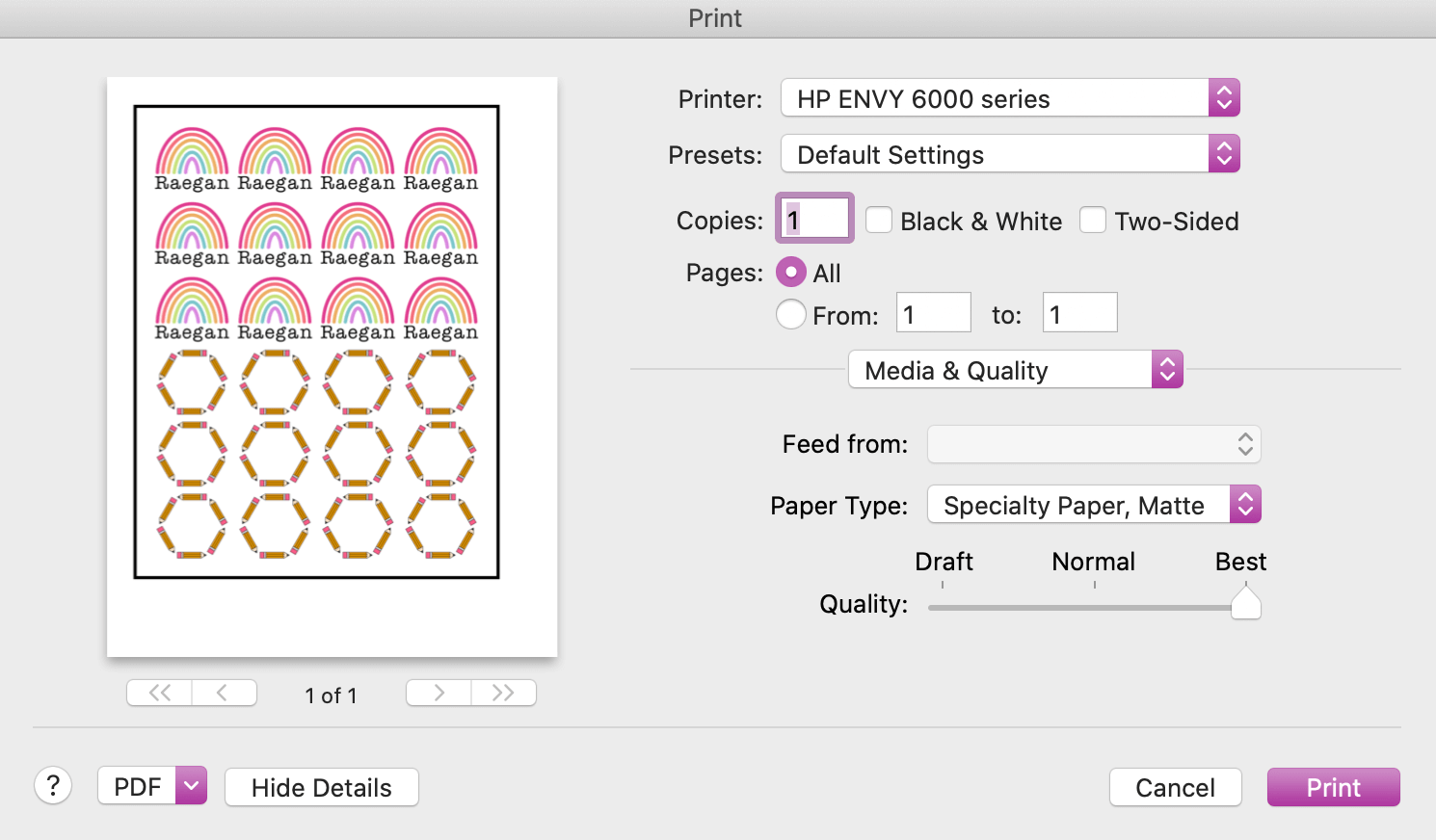 By preference, I set my paper type to "Specialty Paper, Matte" and the quality to "Best." Now, I'm ready to print!
Step 4: …then cut
Set your material and pressure; place your printed sheet onto a LightGrip mat; load it into your machine; and cut.
Step 5: Cut into individual sheets
Then, repeat steps 3-5 for each sheet of stickers.
Step 6: Label all the things!
School supplies, mini hand sanitizers, water bottles, and anything else that needs labeling – Let's put a sticker on it!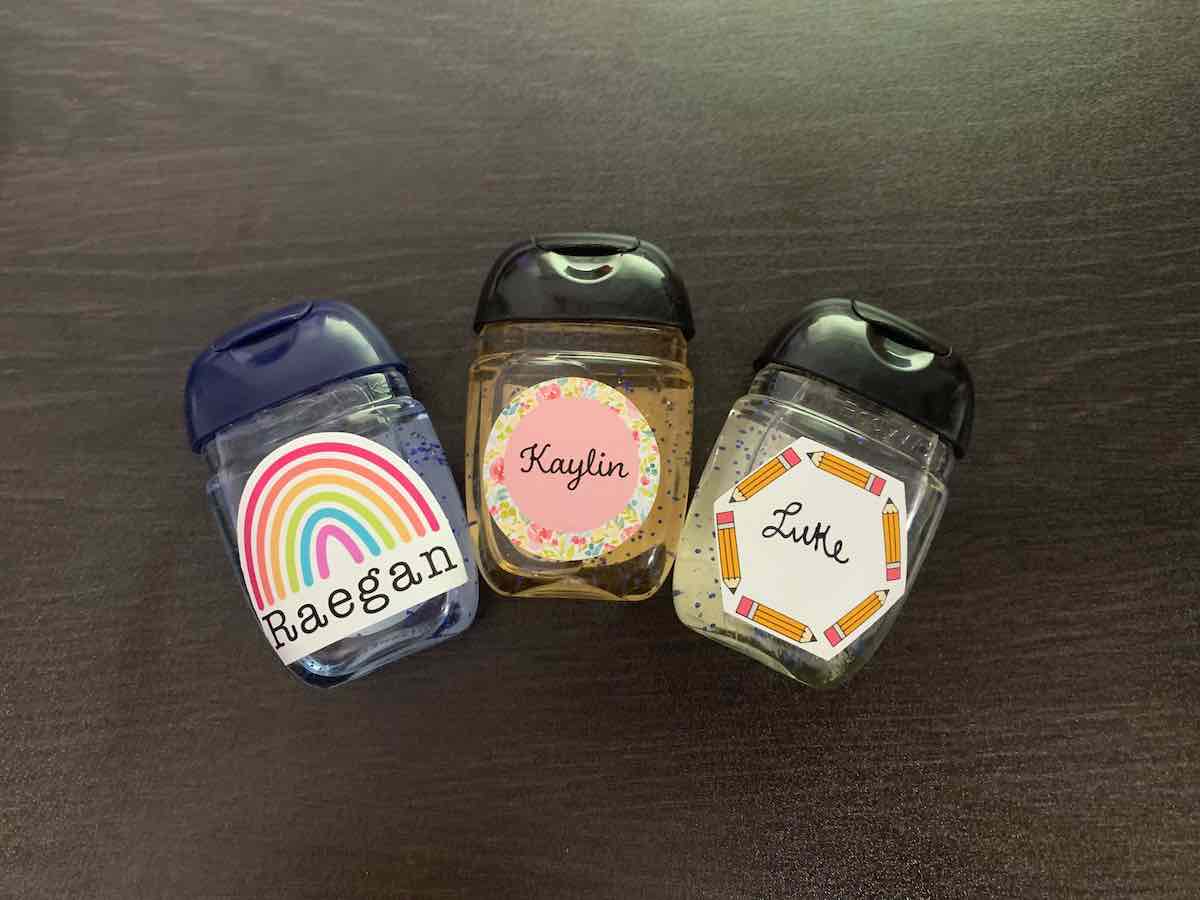 Search How-To
I want to make...