Skip to instructions
Hi! Thalita here from The Learner Observer. I've been a Cricut user for years, and I love discovering new ways to use their machines and materials.
Today I'm designing a Cricut pillow cover for the first time with one of my favorite materials: infusible ink sheets! It was such an easy way to create organic modern decor for an outdoor space. Let me show you!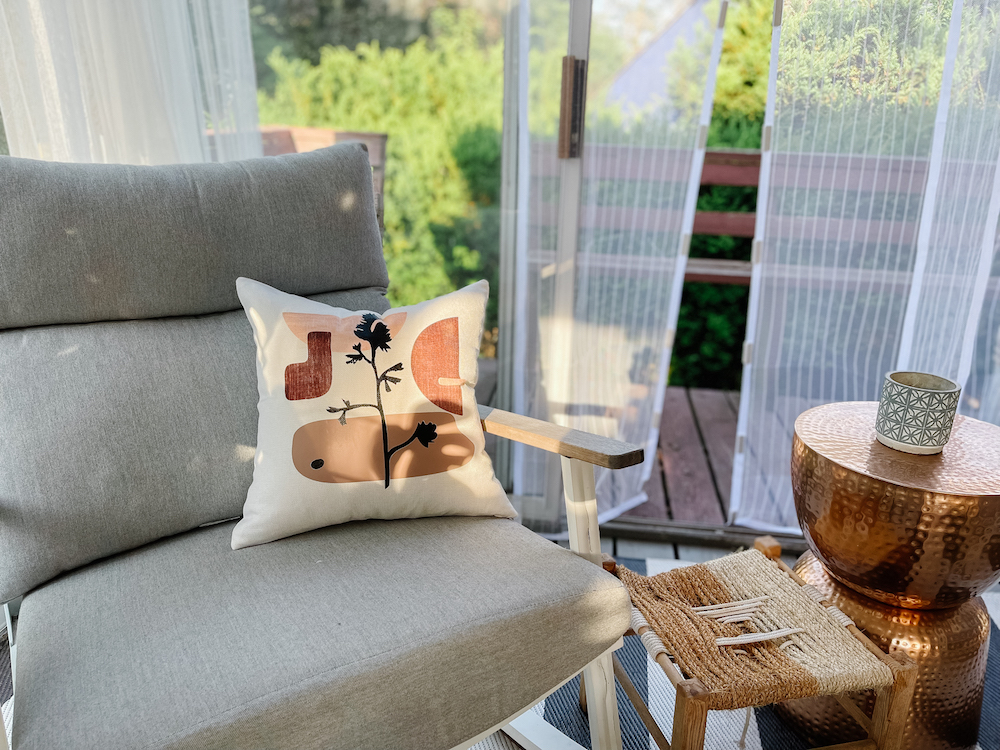 Making these pillows, which we're using for a screened-in porch, was so easy and really makes the whole space much more vibrant! We love to spend slow mornings and evenings here, listening to the birds sing and watching the kids play.
Let me show you everything I used and how simple it was to create this in Cricut Design Space.
Materials:
To start, I looked up a design I liked in the Cricut Design Space. I knew I wanted something soft, with modern shapes. I searched for "contemporary shapes" and a ton of great options came up! This was probably my favorite part of the project because I didn't have to spend longer than 10 minutes designing the pillow covers — I simply selected something already designed and resized them to about 11.5" x 11.5" to fit in the center of the pillow covers (they're roughly 18"x 18"). Here are the two designs I chose: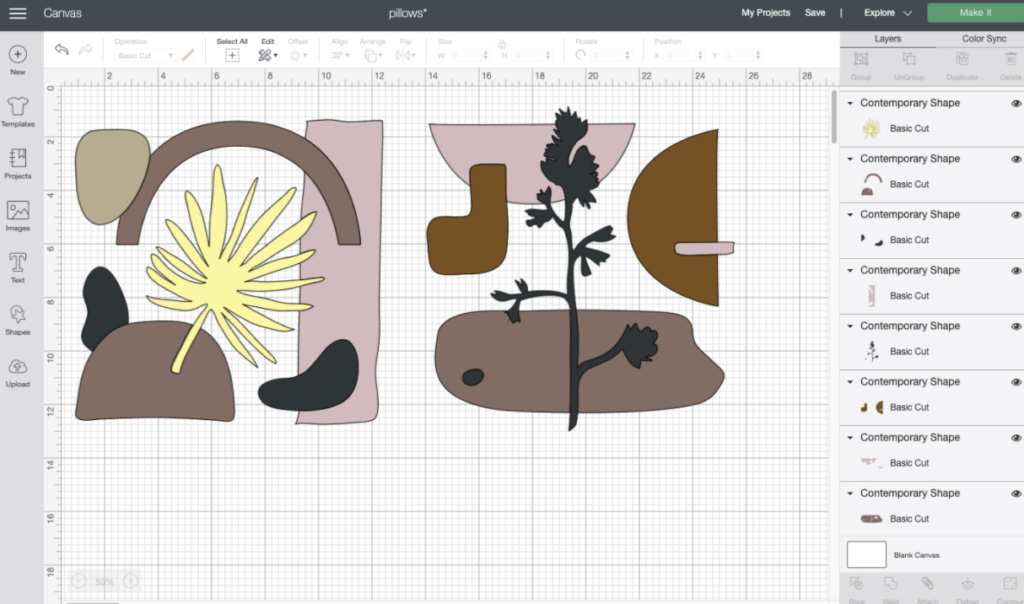 As you can see, I changed the colors to mimic my Infusible Ink and iron-on colors. This makes cutting and putting the design together so much easier! It's also super easy to do in Design Space – just click "color sync" in the top right corner and you can drag and drop everything into place. From there, just follow the prompts to create your design and watch the magic happen.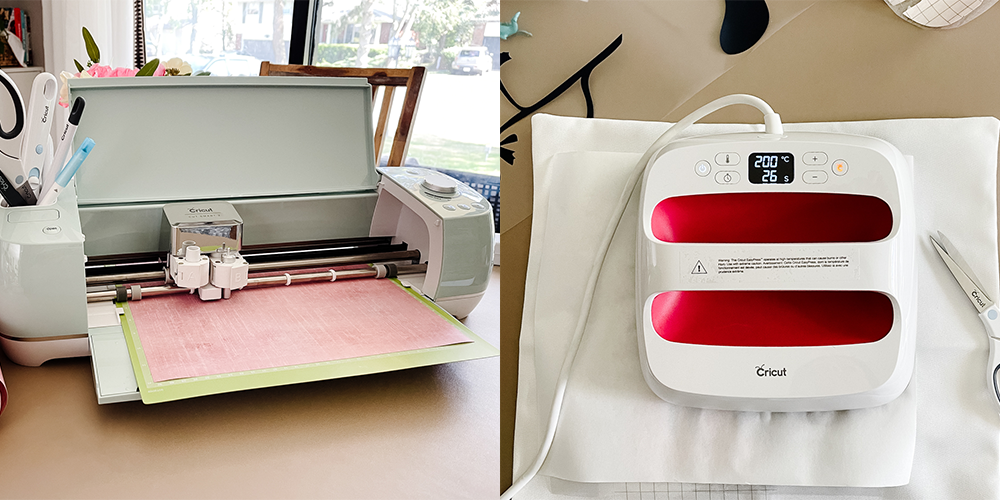 Once everything was cut, I proceeded to weed the material and use my EasyPress to apply the designs onto the pillow covers. I did this in stages, and the cutouts on the shapes made it extra simple! I roughly centered everything on the pillow before making it permanent. The organic shapes are super forgiving, so I'd say this is a great project for someone just starting to try out using Infusible Ink sheets and iron-on.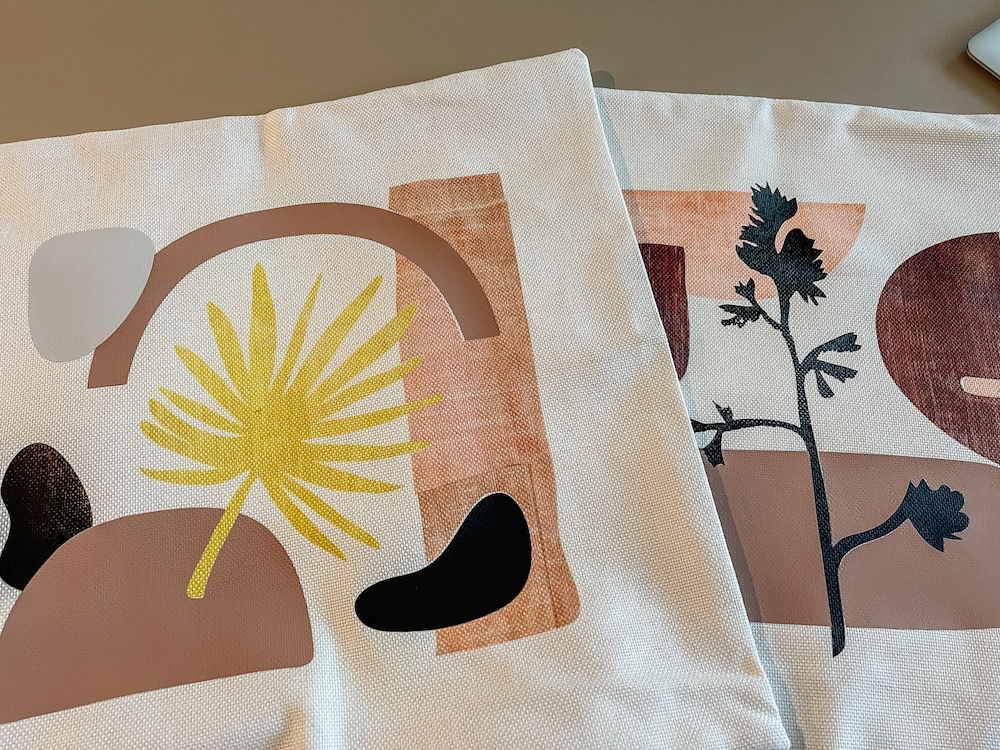 I stuffed these 18" x 18" pillow covers with 20" inserts so that they're extra fluffy! I feel great about keeping them out here since this is a covered outdoor space, but I'm sure they'll eventually make it out of this room, too! Here's how they look in our little outdoor space: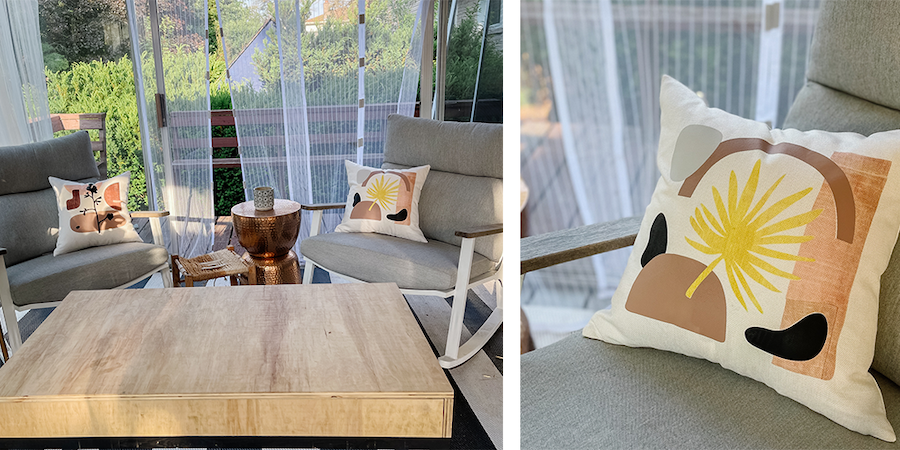 I have to say, I'll definitely be making more of these in the future, and my kids are already asking for me to make some for their room, too!
Search How-To
I want to make...