Bullet journaling tips for the back-to-school season
Kuro of @kuroristudies– student, blogger, and bullet journaling extraordinaire– walks us through her best practices for journaling to stay organized and motivated for the school year.
Hi everyone! I'm so excited to share my favorite tips and tricks for bullet journaling. If you're not familiar with my Instagram page, I'm a college student who's been an avid bullet journal enthusiast since 2017. Bullet journaling allows me to keep organized and exercise my creativity on a daily basis.
Journaling is made even more fun and efficient when designing my own bullet journal stickers with the Cricut Explore 3. I tend to go for a tidy, colorful, and pastel approach for my bullet journal, and I love using stickers to spice things up. When it comes to sticker shopping it can be hard to find exactly what you're looking for, so being able to create my own stickers with Cricut has been such a joy.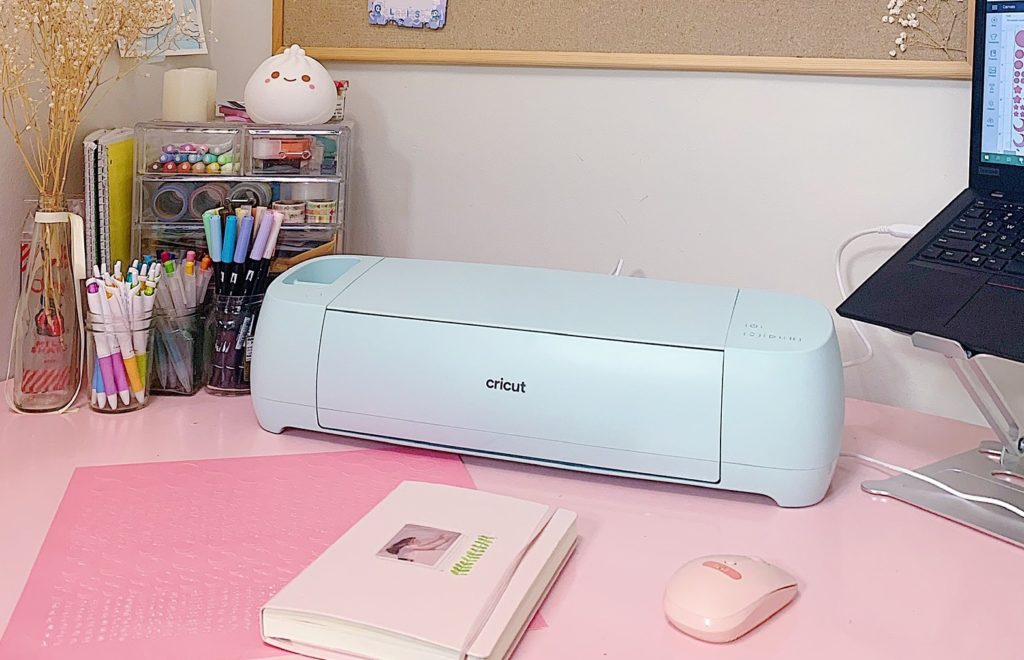 In this article, I'll be taking you through my process for creating custom stickers, as well as how I use them in my bullet journal. Let's get to it!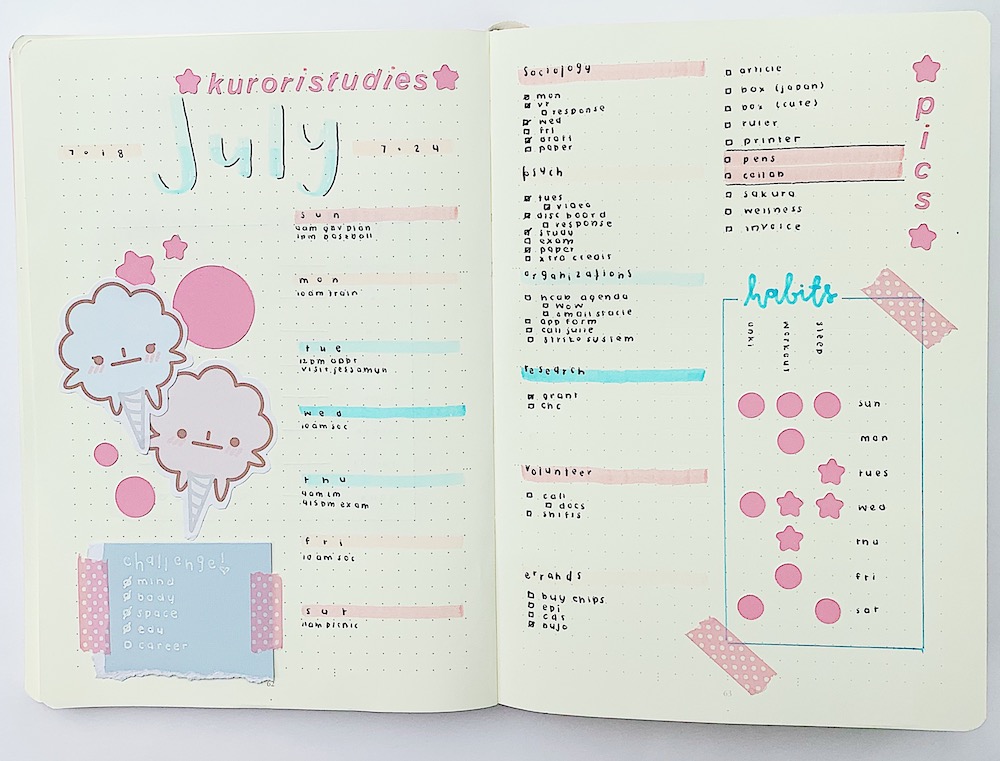 For this project I wanted to create custom stickers, sized and designed for everyday use in a bullet journal. For this, Cricut Smart Paper Sticker Cardstock comes in a variety of pastel colors and has the added bonus that you can write on top. They're great for fun, layered paper projects – like bullet journaling!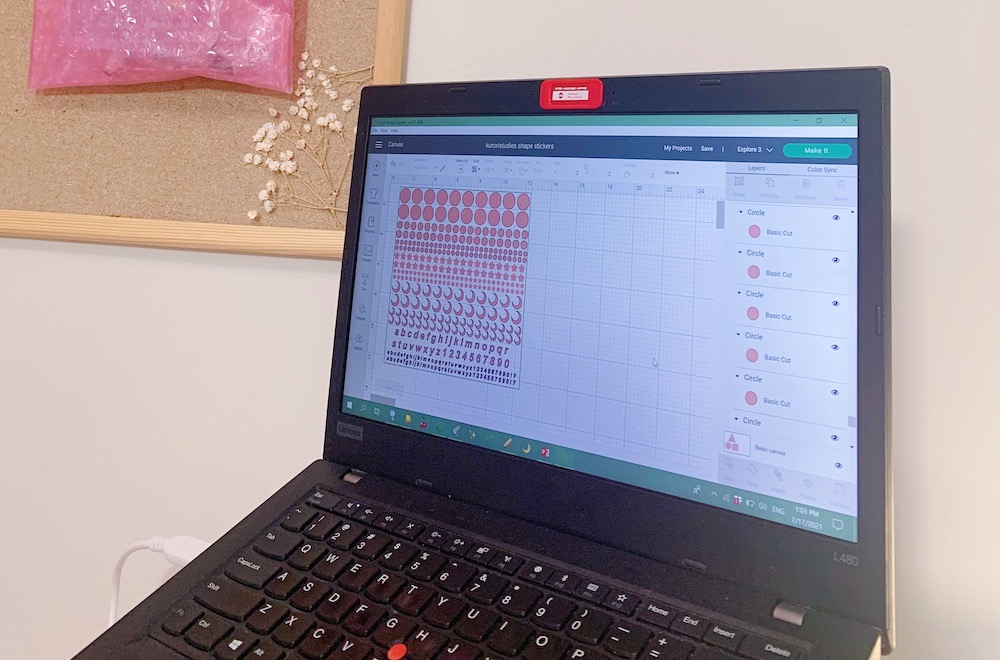 I started my project by designing my sticker shapes in Cricut Design Space. I used the offset and weld features to soften shapes like the five-pointed stars, giving them the cute and rounded look I was going for. I designed space-themed star and moon shapes in a variety of sizes and also created some simple letter stickers!
My template is available for download at the end of this article, but this project is really simple for a beginner to do from scratch as well if you want to create your own designs and lettering.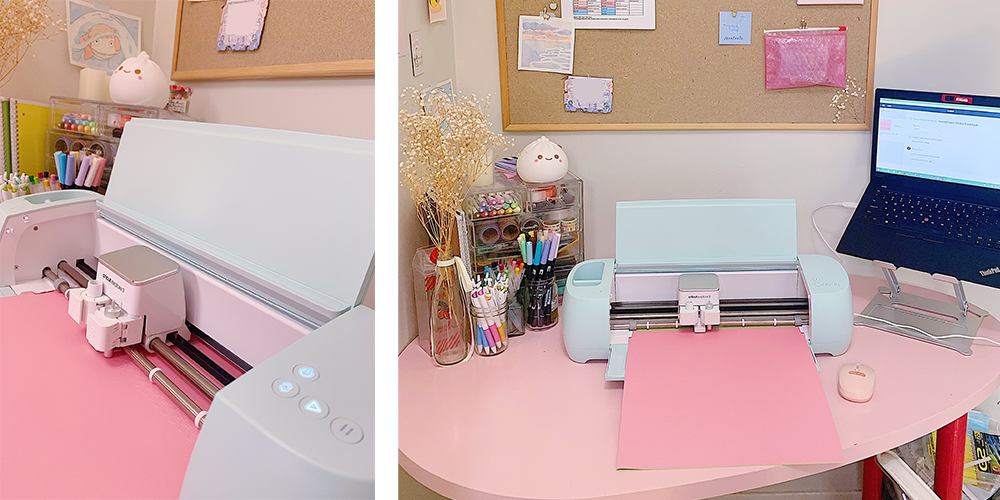 Once I was satisfied with my designs, I clicked "Make It" in the upper right-hand corner of the screen and followed the prompts, watching my design come to life in my favorite cardstock color (pink)! It was incredibly simple to load the Smart Cardstock into Cricut Explore 3– with such quick cutting speed, I had my custom-designed stickers ready to use in no time.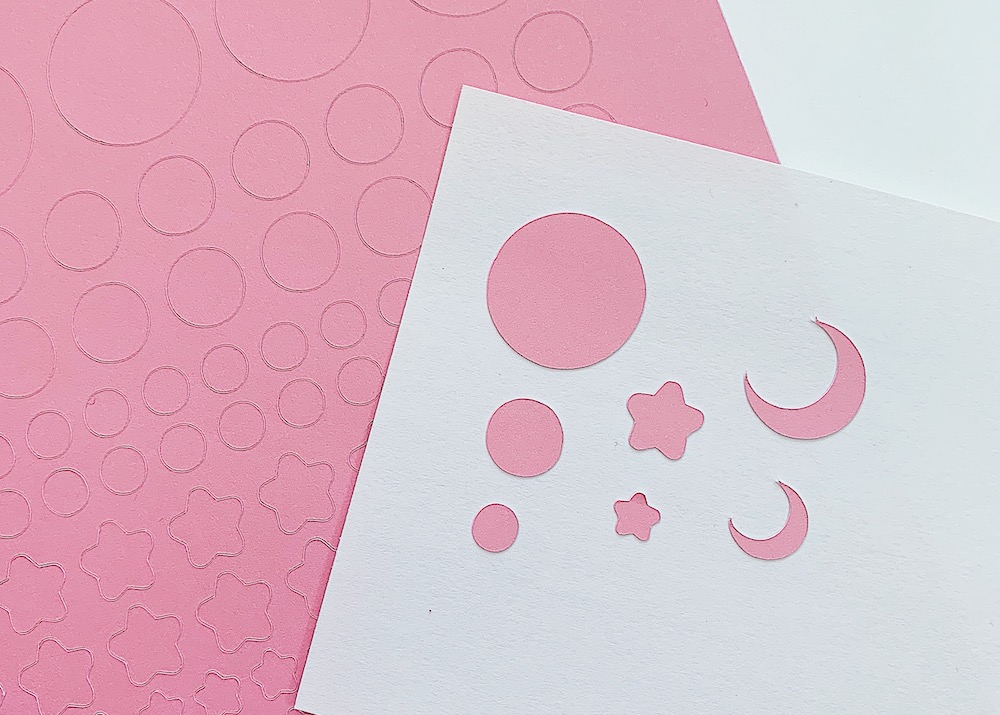 Design ideas
Here are some of my favorite ways to bullet journal, and how you can use Cricut to spice them up!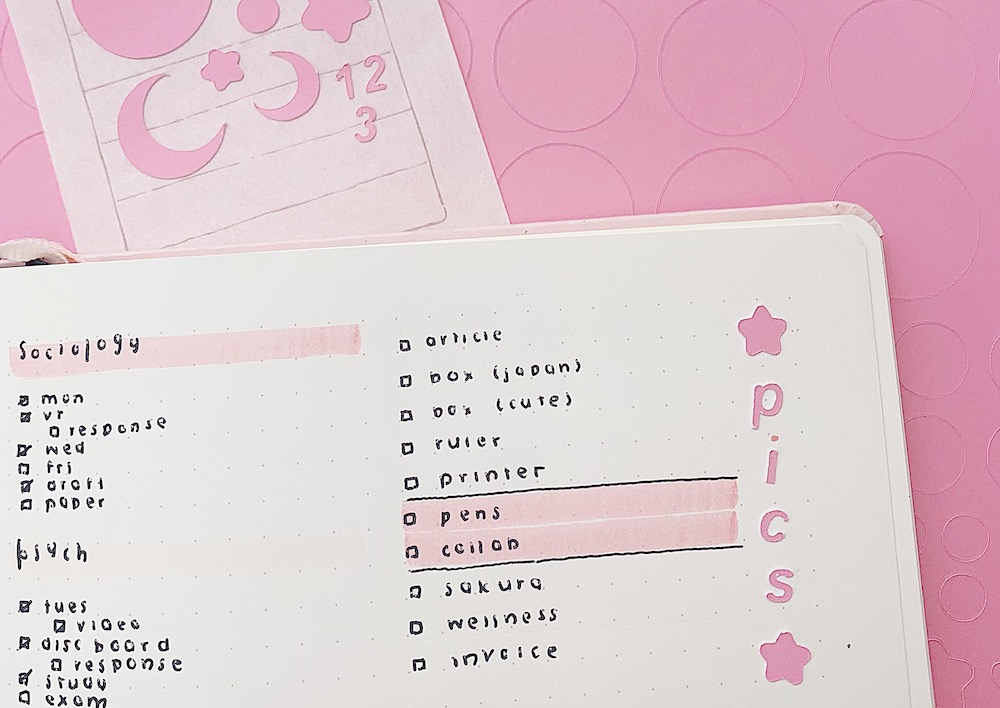 Headers
Creative headers are so much fun, and made even easier with peel and stick cardstock lettering! You can get creative with placement – I opted for a straight across look for this header, but I enjoy playing with spacing and alignment to create a unique look. You can play with all the different fonts in Cricut Design Space to achieve the aesthetic of your personalized bullet journal! I prefer a simple italic sans-serif, which works with just about anything.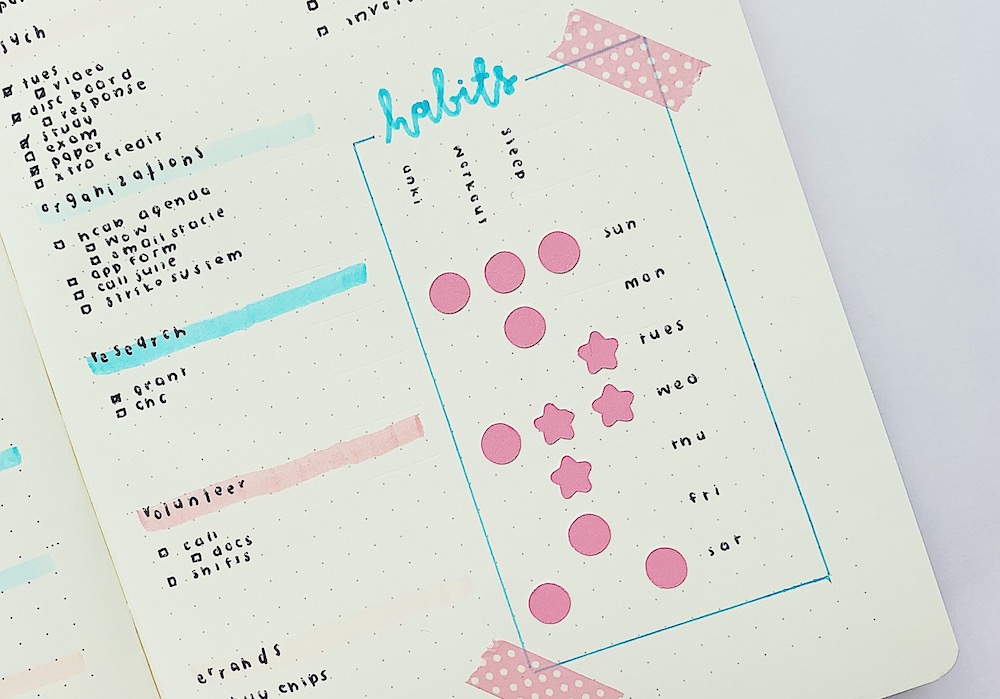 Habit tracking
Bullet journals are a great space to build new habits using a habit tracker. Right now, I'm trying to improve my exercise, daily language study, and sleep. Rewarding yourself with a small sticker when you complete your daily habit is a fun extra dose of motivation to help you accomplish your goals.
You can even go beyond habit tracking and use stickers to check off your day-to-day tasks. I love how easy Cricut makes it to customize the size of your stickers to your habit tracker as well, offering flexibility with how much space you want it to take up within the pages of your bullet journal.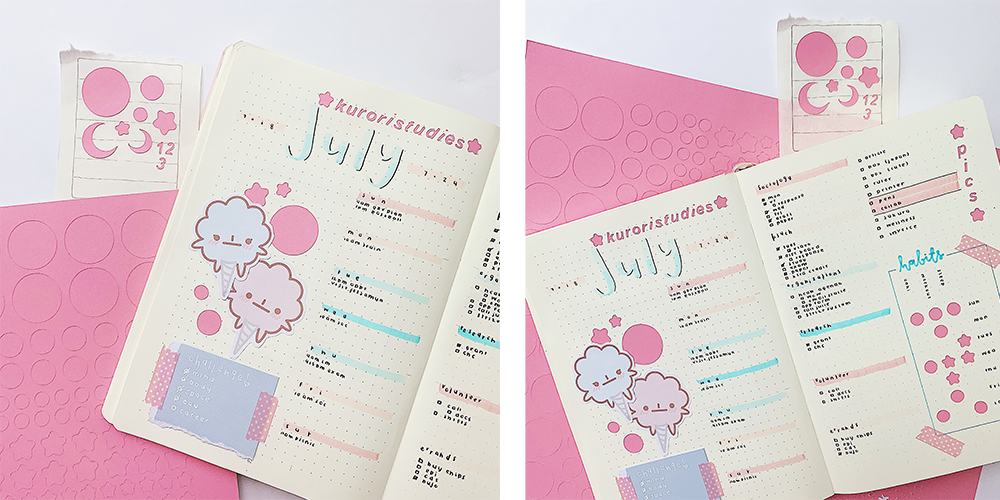 Decoration and style
For me, the most fun part of creating a bullet journal is decorating each page. My favorite way to use stickers is just to place them wherever feels right – there's really no science to it! You can cluster them in little groups or place by themselves to emphasize an important point, task, or date.
Creating a fun spread with both functional and decorative mini stickers never gets old! With Cricut Printable Sticker Paper, you can even print your own graphics using the Design Space software and cut your own custom decals to add additional character to your spreads.
What do you plan to track or chronicle in your bullet journal? My project and sticker format is available for download here, but we're super excited to see your own unique stickered creations! Share them with us on social using #cricutmade.